Being a webcam model is an excellent opportunity to get extra earnings in your leisure time. However, to start with, you have to acknowledge that this kind of vocation has an adult context.
If you are above 18 and desire to get profits from live shows, here are three steps that you have to take.
Step #1. Look for trustworthy companies and evaluate risks
Simply Google them, make a list of 3-5 companies that offer such services. Also, look through users' reviews, if you find anything suspicious – search for new options.
Top of Most Ranked Adult Webcam Sites





If you are not sure whether the company is a scam, here's how to spot a non-reputable webcam modeling company:
It contacts you first
It doesn't verify your age (if you are below 18, you might get involved in child pornography)
It requests nude photos or videos of you (it may sell them to third parties)
It asks for a registration fee
It promises you a guaranteed income (it will depend on your clients, not on the company)
It claims they use PayPal for paying models (PayPal is strict with adult services)
Then contact the best companies by phone or email. Clarify all the working conditions and payment procedures:
inquire whether there will be tips
how often you will be paid
how much they are going to take from your income, etc.
By the way, you should also be aware that working as a webcam model may not always bring you income. And to get higher profits, you might have to work a lot, especially during the first week.
Other risks include blackmailing and leaks of personal information or nude photos that can damage your reputation. So think twice before you start webcam modeling.
Step #2. Meet formal requirements
The first requirement for being a webcam model is to be above 18. If you are, you may start filling in the company's application – it will either be a webcam model contract or a release form. Remember that at no stage the company can ask you to pass an interview nude.
Set limits: if you don't want to pose nude or if you don't want to show your face – it's your right because live webcam shows are your shows.
As you will be given an online profile, you will have to write a description of yourself. Mention your talents like singing or dancing, foreign language speaking skills – anything that can attract clients.
However, do not disclose any personal information, as it can be risky. After that, upload catchy photos of you. When you are approved, you will be able to start modeling on cam.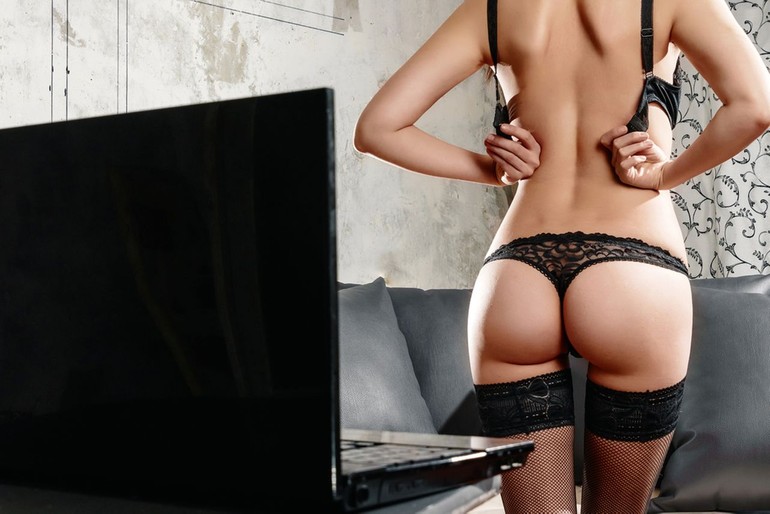 Step #3. Prepare for live shows
To get inspired, browse the internet, watch videos of other webcam models on YouTube.
Make sure you have a high-quality camera, working microphone, high-speed network and an arranged space in your room.
Take good care of your appearance and, if you want, stick to a particular image, e.g., anime-girl or a wonder woman.
As you can see, there's nothing complicated in starting a career of a webcam model. Who knows, maybe you will be one of the best?