Webcam Modeling: What Is It And How To Succeed as a Cam Girl
Webcam modeling is a chance for some to earn money. For others, it's a way to express themselves. In both cases, it demands hard work and one needs to follow particular rules to succeed in this field. So let's find out what it takes to become a webcam model?
What Does It Take to Start a Webcam Model Career?
Webcam modeling is a quite popular work among students who need money to pay for college. And their potential customers are people, for whom modeling is a way of entertainment and relaxation.
To become a model one has to pay attention to every detail: lights, outfit, behavior, customers preferences. It is all about customers and your determination to make them come back to you once more as it is your salary.
That is why it's important to follow these rules:
Be flirty and sexy, try to answer "yes" on requests as much as possible in a teasy and fun way;
Be a star and spread your attention on every chat to satisfy all customers;
Tell in advance about your shifts and keep your schedule updated for the customers;
Remember the preferences of your customers, so that the next time they come back, you can provide them with something special that they will like;
Webcamming is a job like any other, so you should do your best to achieve results. Don't panic if it doesn't work from the first time, it will with some experience;
Wardrobe Issues: What a Cam GIrl Should Wear
There are several pieces of advice for men and women what to wear while webcamming. Firstly, your outfit has to be sexy and exciting. So, girls, for example, can stick to tight tops, high hills. It's important to have your nails and hair done nicely, watch your makeup. Imagine that you are going on a date and want to make an impression on a person you are seeing.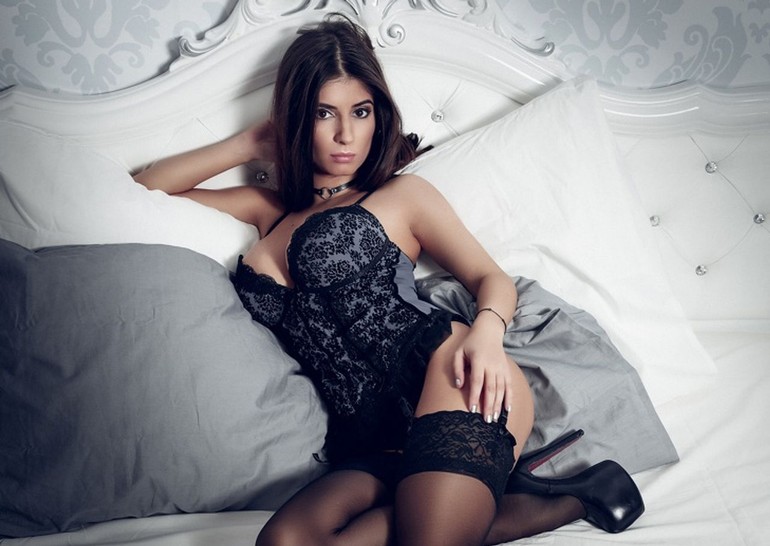 Is it sexy?
Is it stylish?
Does it suit you?
Does it make you feel hot and wanted?
If the answer to these questions is "yes" then, most likely, you have chosen the right dressing.
Technical Details: Lights and Microphones
When you start working as a webcam model, you may forget about such thing as lights. Make sure that the place, where you are filming, is bright and customers can see you perfectly.
Another issue is a microphone. Check if it's turned on, because customers may love to hear your voice as well.
Also don't forget about these simple rules
Call your customers by their nicknames as much as possible – it makes people more relaxed.
Make sure that all things that you may need during your performance are at hand and you can reach for them when needed
Smile, laugh and try to make visitors feel cared.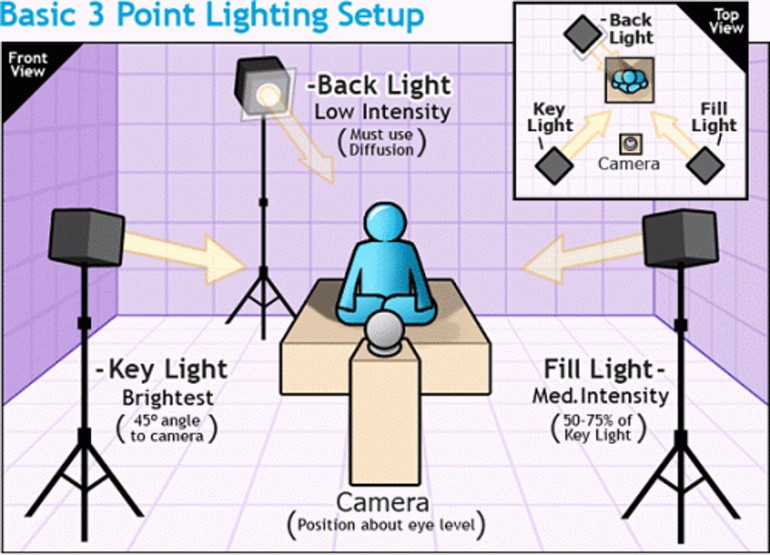 To Sum Up
Webcam modeling is a job like any other and it demands skills and appropriate behavior. Don't forget that you are a star, but you are doing everything to please your visitors and make them come back to you again.
You should always look perfect and be sexy as this is why customer come to online chats. Make sure that all technical details are all right and you can start the show.
Just do your best, perform like it's your last show and care about the visitors. The success won't take you long.
Tips To Make More Money as a Webcam Model
Webcam modeling is a common way to earn money by posing to strangers in adult chats. It is a widespread way to earn money quickly, and a lot of young girls don't miss such an opportunity.
However, being a model is not only about simple posing in front of a camera. There are dozens of aspects that one should acknowledge before starting working in this business. One of the most common questions among people interested in this field is how to make a sale in a webcam modeling.
Cam Girls money earning skills
Of course, your performance has to be unique and original. But sometimes being a great performer is just not enough. Some models don't pay attention to the quality of their cameras or leave a mess behind them in the location, where they are filming. Such simple things are not obvious sometimes, but they can be the ruiners of your career.
So for your convenience we studied frequent mistakes among young models and wrote down some tips that will help you become the best in your business
Webcam model behavior is important
When working in a webcam modeling, one should always follow so-called the rules of etiquette. It means that in the chat you should pay equal attention to all the visitors. Moreover, if a new customer goes online, greet him to show, that you noticed it. It will make him feel special and needed and he will stay longer in a chat.
Forget rudeness
You should never allow yourself to be harsh or brutal. Understandably, you can get into the situation when you are insulted by the member of a chat. Try to remain friendly and turn an insult into a joke. For example, if a member of a chat demands from you to show your breasts in a not very pleasant way, tell him that everything interesting is ahead and wink. Plus, you can not pay attention to him, unless he earns it.
Enjoy what you do
Members of a chat expect you to fulfill their desires, but they don't want to force you. It's important that you enjoy webcamming or at least act like you really do.
Talk to you guests, tease them, flirt with them, show them who you are. It's good to make an impression that you are having fun from what you do, that you enjoy showing your body and that you are horny all the time – that's why you do webcamming.
Start conversation first
It's a good idea to greet everyone in you chat. Wink at them, call them by the nicknames, interact with them – guests appreciate it and stay longer in the chat. Your role is to moderate adult-chat, so don't pay too much attention on one person.
You may say some horny phrases that you are going crazy, you're hot, etc. Improvise and make up your own phrases. Just remember that your performance should be exciting and sexy, so that customers want to come back and watch you starring again. And the more constant visitors you have, the more money you make.
To conclude
Webcam modeling is a competitive business and one should be ready for it. There are some tips that will help you stand out among other models:
Be polite, witty and sexy
Pay attention to your visitors equally
Don't allow yourself to be rude or harsh
Enjoy the process of webcamming and you will get constant visitors in turn
And remember, the better you do your job, the more money you get. Satisfy your customers and it will come back to you a hundredfold.
Free VS Private Chats: How To Make Customer Pay For Webcam Modeling and Earn More
Nowadays no one is surprised my webcam models. There are dozens of websites that provide adult chatting and webcamming to people as a way to relax and watch beautiful sexy model performing.
All these websites have their pros and cons. Some offer more options for better communication while others have more flexible pricing policy. But what connects all of them is that there are always free and private chats available.
What is the difference between free and private chat?
Understandably, models are more favourable to the private chats as there they get an opportunity to be tete-a-tete with their visitor. Moreover, private chats are available only to the members of the websites and that leads to the higher salary of a model.
Free chats, on the contrary, are available for all website visitors. They are created to draw more people to the website. People usually want to test the service before buying it, and free chats are so-called "test-drives". There users can express themselves, communicate with the model and see other customers comments, evaluate girls and their shows. If people like what they see, they will come back for more.
The battle of the chats: how to find golden mean?
That is where a battle between free chat and private one starts. For models, it is beneficial to invite visitors in private chat. On the other hand, they won't get constant visitors who would pay for webcam job without performing in free chats as well.
So the question is how to balance between these concepts and how to get a visitor pay for a private show?
Here are some tips that will help you turn a free chat lifer to a member of the website
Flirt
Flirt, tease, smile, wink, and intrigue – visitors, love that. Hint them that they will get more if they ask for a private chat. Read their wishes in the comments, start implementing them, but then stop. Tell them that they will get all they want only in a private chat with you. In other words, play with you "free" visitor.
Play a trick
Call it "treat or trick" thing if you want, but it works. Try doing the following: call you customer by his nickname, ask him about his desire and then tell him that you will chat him out unless he signs up and asks for a private show. Don't forget to smile mysteriously and giggle, when playing this trick. The result will not take long.
Do compliment
Be gentle and hot at the same time. Express your feelings, say that you are horny and crazy, but don't forget about complimenting your visitors. Tell them that they are sweet and make your imagination blow, say that you understand their circumstances, but signing up the website will expand the horizons of their capabilities.
Every model usually makes up her own phrases, but for a start, you can use the following:
"I am missing you in a private chat";
"I would fulfill all your desires if only you were the member";
"Why do I see you only here in this crowded place. Don't you want to see something special?";
"You make me feel unconfident. Am I not good enough to fulfill your desires privately?";
Who would want to disappoint such a beautiful model as you are? Moreover, often visitors of the website fall in love with the models and come back all the time just to see her again. Convince them that they will have everything if they spend time with you in a private chat.
Pay attention
If you don't give anything to your customers, they will leave for another chat. However, the more time you spend on them, the more they will want to pay for a private chat. Consider it!
What do we have in the end?
These are the tips that will help you turn "free" customers into the members of the website, which will lead you, in turn, to a higher salary. Just following simple rules will help you balance between both concepts and succeed.
Ways To Make Your Customers Pay For Webcamming
How many times were you performing in front of a camera in a free chat for hours till someone spotted you and asked for a private show? Well, from now on it will not happen that often. Here we offer tips for webcam models of how to sign a potential buyer among dozens of free users and get him to a private chat with you.
Paying attention to particular customers, who will eventually definitely spend time with you in a private chat, will save your time and bring more money. So let's find out, how to bring free members into a paid chat.
Where to start?
Interestingly enough, always look for those users who are staying quiet in the free chat. Most likely they are not shy, but they are looking and choosing the perfect model to perform privately.
For webcam model it is vital to talk to customers, play and flirt with them. However, non-chatters are dark horses here, and one shouldn't omit them. Conversely, invite them to your chat, ask them flirty, whereas they want to come out of the dark and show their voice.
How to spot a buyer?
This is, most likely, the most common question that models ask. If potential buyers don't talk in chats, should you notice or ignore them? How to convince them to spend time with you if they are quiet?
Pay attention to the visitors of your cam show
To start with, as a model you should always pay attention to your visitors, flirt with them, ask them about their preferences, wishes, desires. However, eventually you will find out that some of the customers just want to watch you for free and are not interested in becoming full members of the adult chat website. That means that by spending time on them you are losing money.
Potential buyers, in turn, prefer to stay quiet and observe. They will change rooms and watch models to choose the perfect one. So that is your first hint – look for those, who stay quiet in the chat.
Treat everyone equally
Your next step should be to talk to them. Try to joke with them and ask them to come to light. Show them that they will get everything they want with you. Moreover, don't forget to treat other visitors fairly, as no one likes rude girls.
Put yourself in theirs shoes
A webcam model should always KNOW her audience and understand it. Think, why potential buyers prefer being quiet? Maybe, they are shy. Or perhaps, they just don't want to compete with others for your attention.
By just watching you, they make up their minds. Everyone wants to be sure that he will get what he deserves on the money he pays. And let's be honest: some girls try to deceive customers by playing for time, for example. That is not what buyer is looking for, for sure, so he makes up his mind really carefully.
Age and country matter
Free chatters may use site for nothing for a number of reasons. For example, citizens of some countries are not allowed to open accounts, which means that they cannot register on the platform. Learn in advance which countries are these in order not to be surprised.
Also, bear in mind that most people who pay for private chats with webcam models are men over 30. So if you see a young guy watching you, most likely you won't see a penny from him.
How to behave with visitors who don't pay?
Don't think that free chatters are not worthy of your attention. If you want to succeed as webcam model, be gentle, sexy, flirty, caring and friendly. You are the star and you are presenting your show. Your main goal is to get private chats and create a database of constant customers. Go for it, stay focused on what you do and set pride aside while working.
Here Is What Webcam Model Should NEVER Say To A Customer
Being polite, friendly, open and caring are important human qualities that help us not only in the private life but work as well. They are especially important when it comes to working with customers.
Webcam modeling like any other job requires skills and professionalism. Also, to work efficiently and become successful one should avoid using some particular words. Further, we will find out what words it is better to omit and why.
Forbidden words for a webcam model
Webcam model's goal is to entertain guests with her performance and convince them to buy private chat with her. To do that girls resort to different tricks. They may be flirty and intriguing, or they may have astonishing and original performance. In any case, some things hook visitors up. And it also applies to words.
Some words and topics model should better avoid as they emerge negative thoughts or push the customer away from any service he can get from a webcam model. So be careful when talking about:
Time. There is no need to point out to the customer how many minutes passed as, firstly, he can see it himself, and secondly, it drives away from the performance and ruins the atmosphere. Just forget about the time and enjoy your show with the visitor.
Buy. There won't be any good if you insist the visitor to buy a private chat with you. No one likes to be under pressure, especially when it comes to adult services. Instead, offer to your customer something that he wants, that is worth the money for him. The trick for you is to guess his desires and fulfill them or hint that you can do anything he wants.
Apart from this, ignorance is also not an option. Sometimes models feel that the visitor won't pay any money for the private show and stop paying any attention to him. To some extent, it is a fair policy. However, you never know who will come back to you after your show and why does the person decide not to ask you for a private chat. In any case, it's a good decision to treat everyone equally.
Necessary skills for a cam girl
If you want to become a successful webcam model, you should consider following some simple rules. Firstly, always be polite. Sometimes you can come across rude visitors who demand something from you. In any case, react calmly and with humor or flirt. Remember, that any second someone can choose you to be his special one in a private chat. You don't want them to change their opinion because of your behavior, do you?
Also, it's important to be attentive and seductive. You know what men want, don't you? Tease them, play with them, follow their wishes, but leave the mystery behind you. Make them want to come back for more and spend time with you.
Do your job with pleasure and joy. It's better not to play that you are satisfied, but to be in love with the process for real. You should convince visitors that you are webcamming, first of all, not for money, but because it is the way you are.
Conclusion
To sum up, there are some topics and words that you better omit while performing, such as:
You also should ensure that you behave politely and friendly. Imagine the situation, when a guy asks you to show him your breasts, and you refuse rudely. If another man at this moment wanted to ask you for a private chat, he won't, because you seem to him not feminine anymore and harsh.
So the best advice here can be is to treat everyone equally and dignifiedly. Your goal is to draw as many people as possible to the website and private chat with you. Do your job diligently, and you will see how your popularity and income rise.
Can a Cam Girl Be Naughty? Behavior Rules for Webcam Models
Appearance and behavior is everything for the webcam model. In webcamming you are no an employee – you are a star who is performing a show. And the show, as they say, must go on.
So whatever it takes, you have to be happy, sexy and horny while working. Or at least act as if you are. Your customers should never guess that you have dozens of problems or have just quarreled with your partner. Work is work, and you should do it professionally. Otherwise, you won't stay a webcam model for long.
Here are some tips that will help you do your best as a webcam model
Give the customer what he wants
Whatever happens in your life, you shouldn't show it to your visitors. Give them what they came for: flirt, excitement, sex. Hide your negative emotions or even choose not to perform if you feel that you cannot do that. It's better not to earn money just today that to lose potential customers forever.
Be attentive, not rude
Men don't like models that are not familiar with politeness. If you cannot control your emotions, if you use adult chats to express your personal feelings, then maybe this job is not for you. Visitors don't want to pay for every minute when instead of performing, you are arguing or upsetting.
Feel your audience
Communicate with visitors and try to guess their mood and emotions. That way you will always give them what they were looking for and, eventually, build your database of customers.
You should picture in mind your potential buyers, understand his motives for using adult chats and his emotional condition. Knowing or at least guessing these points will lead you to successful performance and stable income.
Conclusion
To attract more customers to you chat it is not enough to be only seductive and sexy. Visitors want you to be happy and enjoy what you are doing. That is why hide your negative emotions or worries under the mask of happiness.
And if you can't do that, it's better to take a day off and get back to work when you are ready to rock.
How Webcam Models Should Respond To Annoying Customers
Webcam modeling is a customer-oriented business. As it can happen from time to time webcam models come across abusive rude customers.
It is vital to know how to resolve conflict situations in order to leave everyone happy. In this article we will look closely at types of visitors that you as a webcam model may meet and how to deal with them.
Working with tough clients
There can be plenty of reasons, why visitors behave badly. Either they had a bad day at work, or it just who they are by nature. Nevertheless, there are a few common reasons for customers to be abusive:
They want your attention, even a negative one;
They enjoy seeing other people frustrated;
They have bad day themselves and want to ruin it for someone as well;
Rudeness is normal for them;
In any case, you should learn how to work with negative comments. There is one good trick that often works on such nasty customers. All you need to do in response to a dirty comment, for instance, is compliment user's behavior and ask him an ordinary question in turn.
Let's see, how it works. The visitor, for example, writes something like: "You b**ch show me you're ass now". There are two ways to react to such comment. You can either lose you temper and shut him out of your chat OR you can smile, pay attention and say: "Hey, I see you can't wait anymore. What do you do?"
Usually it is not what aggressive visitors expect from you, and this puts them at a dead end. He can answer you, but now you are in control of the situation. Moreover, you are not only in charge but also you show that such games won't get away with you and that you can stand up for yourself. Plus, you don't offend anyone.
As a webcam model you should learn how to control the situation in your chat and deal with annoying customers. When you know how to work out conflicts without escalating them, you are halfway there to become a full professional of your business.
Advice for webcam models
At times it can be hard to restrain and remain polite, but it is a skill that you as a webcam model should learn. It will help you in life as well. So instead of getting angry the next time someone annoying comes along, try to do the following:
Pay attention to the abusive visitor in a playful, flirty way;
Ask them an ordinary question in turn;
Smile and turn conflict into a joke;
Do not play visitor's game, take over control of the situation;
Never escalate the conflict as angry visitors may become only more annoying
Don't take any rudeness personally;
Conclusion
Whatever happens during webcamming you as a model should stay calm and don't react brutal in return on someone's insult.
Remember that you should manage situation in your chat room, so compliment an annoying customer and then ask him a question to return control over the situation to yourself.
And always be ready that you may come across nasty visitors sometimes, but they shouldn't be the ones who ruin your day or performance. You are there for those, who appreciate your show and want to spend time with you privately. Pay attention to those who value your talent and not the ones, who want to draw attention to themselves.
How to Earn $10,000 as a Webcam Model
Web camming is a profitable business and professional models can earn around 10,000$ a month by performing in front of a camera. However, to become a really good webcam girl and start having high stable income, you should know your potential audience and have necessary skills.
Web camming is a job like any other, so you should be dedicated to it to achieve good results. So let's have a look at what makes a successful webcam model and how long will it take till you become one of those with monthly income of 10,000$.
What is web camming?
Web camming is a performance of a model in front of a camera for other users in free or private chats. When someone asks model for a private chat, he pays for every minute of her show. So that is how webcam girls earn money: they satisfy customer's desires and wishes in front of the camera.
To become a webcam model you don't need much. Most nuances you will find out during your work. However, when you decide to become a model, make sure that you have high-quality camera, high-speed laptop and Internet. These are the technical aspects that you should think about.
How do I become a webcam model?
There are dozens of websites that provide adult chats. Search the Internet and find one that suits you. Usually, it takes beginners from two to four weeks to adapt to the new environment of web camming.
To find the best platform for yourself and register there. Bang – you are a webcam model. Even in your first month you will likely earn around 1,000$.
Basically, your level of income depends on you. It is how you behave with customers, what show you perform and how you look that matters.
What about the show?
Every model has her own show. It should be exciting, hot and horny, because that is what you audience comes for. Moreover, bear in mind that if you have constant visitors, you should change your performance as your users will get bored otherwise.
When doing the show you should be mysterious and intrigue your audience. Don't play the time, but also don't act too quickly. Let customers enjoy the show without any rush, but don't let them yawn. So your responsibility is to find a golden mean when acting.
How should I behave?
When it comes to behavior, the rules are the same as in any other job: be polite, gentle, attentive. Laugh and smile to your customers. Flirt and tease them, make them horny and follow action with the conversation. Say that you are hot, crazy and want it to happen.
As a webcam model you should make an impression that you are available and that you are horny by nature, that you want the show to go on and want it to last as long as possible.
Who are my customers?
There are two categories of people who spend time on web camming. The first category includes the lonely men and the other are those who want to get horny, masturbate and leave. You are interested in these people as they will invite you to a private chat and pay money for spending time with you.
Here you should also know some aspects. If a lonely person pays your for chatting, he will most likely talk to you. So you will have to play a role of psychologist by listening to peoples' problems, wishes, desires.
Second type of people, as it was said before, will choose you for your appearance and their goal is to get satisfaction. Seduce them, tease them and make them want you.
In both cases you should stay attentive and make every customer feel special. That way they will return to you over and over again.
So What In The End?
Being a webcam model is profitable. Professionals earn up to 10,000$ a month. To become one of those you should create your special unique show, behave appropriately and be flirty and sexy.
Here are some tips:
Make your visitors feel special
Know your audience and its desires
Do your job with joy and excitement
Be the best fantasy for your visitors
Tips For Male Webcam Models To Achieve Success
If you have ever visited adult sex chat you know that there are hundreds of models online all the time. So to draw visitor's attention and make them want to pay for a private chat with you, you have to stand out of the mass.
Here are some tips that will help you attract customers and, consequently, earn more.
Be talkative
Visitors are your source of income, so be attentive to every guest as he or she can invite you for a private chat. Remember the following:
Ask customers about their preferences;
Talk to visitors to find out what intentions they have in a chat;
For you as a model it is vital to figure out who will invite you to the private chat. Of course, there are always exceptions, but usually such rules work:
If a guest in a free chat asks you to get naked or show him/her any part, they won't pay you for a private chat for sure;
If a guest offers you gold in exchange for undressing, it is also unlikely to grow into private chat. Just bear in mind;
Usually those who will pay for time with you are either lonely people or those, who are horny and want to get satisfaction. Learn to spot them and you will be earning more.
Dedicate time to your job
Do not get distracted by other things when performing. You should be absolutely devoted to the job you're doing. Customers will quickly notice if you do it only for money. You need to convince them that webcam modeling is all your life and you do it for fun and pleasure.
So if you have some things that you need to do, it's better to log off and return when you finish. Also, never leave the chat without telling about it to your visitors. Guests don't like rudeness and won't return to your chat again.
Do you know the rule of 3 seconds? It is said that this is how long it takes to make an impression on a person. So in order not to drive away potential buyers, treat them fairly and with respect. Don't be afraid to show them that you are crazy about people watching you getting naked via camera. Awake their hottest fantasies by your performance and success won't take long.
Be flexible and open
Ask customers about their preferences and be ready to make them come true here and now. Don't make visitors wait, show them, that you also have same fantasies, that you know what they are thinking and you are ready to fulfill any desire… in a private chat, of course.
Moreover, don't play time in private chats. You should intrigue, but quit stalling. People want to see that their money is spent, not wasted.
The perfect time for you as a male webcam model to get an erection should be around 2-3 minutes. Also, never stop talking to your customer as his/her answers give you a clue of how to lead the show further.
It's appropriate for you as a model to ask your visitor if he/she has a camera too so that you both can enjoy the experience. It will also be a proof that you're doing the show for fun and pleasure, not for money.
Don't forget to smile to your visitor. The more open you are, the more likely your guest will come back again. And this already leads you to creating own database of constant visitors. It's always nice to know that you will have a stable income this month despite everything.
Conclusion
If you want to achieve success in webcam modeling, you should be talkative, honest, open, flexible, hot and flirty.
Remember these simple points:
People notice when you are lying or want to play the time to earn more;
Visitors want you to have fun by webcamming, so show them that you are;
Always talk with your guests, ask them about their desires and fulfill them immediately;
Learn to distinguish potential buyers from ordinary users of free chat;
Be honest and dedicated to your job;
Webcamming For Couples: Everything You Need To Know
Who said that you can't work together with your second half and have a decent income? What about webcam modeling for couples? That's right; it is a fun and interesting way to earn money together by doing something that brings pleasure and satisfaction.
Webcamming for couples is widespread, however, not everyone knows about such an opportunity and also questions him/herself about how to become one of those couples. Well, the answer is simple – register on the website that provides such a service and you are halfway there.
But you still must have appropriate skills and talents for this job. In this article, we will find out what is required to become a webcam model if you are a couple.
Where do you start?
Couple webcam modeling doesn't differ much from casual webcam modeling. Still, the same things are required, such as being attentive, fun, sexy and flirty. However, when you are working together it's vital that you "feel" one another so that you can improvise during the show.
So first things first. Here's what you should do to start a career together:
Register on the adult sex website
Get a high-quality camera, high-speed laptop and the Internet;
Make sure your location looks good in the picture;
Talk to the visitors, ask them what they like, flirt with them;
Pay attention to everyone equally, but try to spot those, who are going to invite you to the group/private chat;
Show that you are having fun and are excited about what is going on;
Don't ever get rude with the visitors, even if you come across an abusive one;
How to attract customers to your cam shows?
The more constant visitors you have, the more money you will earn. Professional webcam models make around 10,000$ per month. In your first month as a beginner you will probably get around 1,000$, which is also not bad for a start, ha?
However, you should concentrate on attracting customers. Firstly, flirt and joke with them. Make them feel special. Try to remember their preferences and desires and fulfill them. If you have constant customers, make sure that your show differs as they may become bored with monotonous performance.
The best way to draw your visitors' attraction is with your show. Create original, sexy performance that will boost their minds. To do so you should understand and imagine your audience.
Who usually spends time on webcamming? Lonely or shy people, who can't create relationships in real life, so they come to models for support, or horny people, who want to get pleasure and satisfaction. These are two categories who would ask you for a private chat and pay for it. For such visitors, you should look for by asking questions in free chat space.
How to deal with rude visitors?
Unfortunately, from time to time you will come across annoying customers, who insult you with demands to get naked and show them some parts of your body. The main thing that you should do in such situation is to remain calm. Don't get angry with them as it won't lead to a positive result. Conversely, comment on their phrase, compliment them and change the subject or ask a question. That way you will show that you can stand up for yourself and that you don't care about insults.
Usually annoying customers are looking for attention, that is why they write negative comments and wait for reaction. If you respond to them calmly and then ignore them unless they change their behavior, most likely they will stop insulting.
In a job as a webcam model it is vital to be friendly, open and fun. No one wants to hear models speaking rudely to the customer or responding with anger, so don't lose your temper even if a visitor is unbearable.
Conclusion
Webcam modeling for couples is an interesting way to earn money and even diversify your leisure time. The principles of couple modeling are the same as simple webcamming. All you need to do is to create an astonishing show, attract users and get satisfaction from your performance. This is the key to success.