AdultFriendFinder Review: Don't Invest Until You Read HG Review
If you seek to spice up your sex life or set a stable fuck-routine and ride a new girl, guy, or trans daily, take a look at AdultFriendFinder—the best dating site for discreet hookups and casual sex. I gathered this Adult Friend Finder review to show you the best side of online hook-up services—Adult Friend Finder chat rooms. They're literally full of eager, willing people from your state 24/7. I'd be surprised if you come with a dick in your hand after spending a week on this platform.
Here is an Adult Friend Finder introduction to your unforgettable journey. Find out how much it costs, who really seeks it here, and whether it's a worthy thing for hookup in your state.
Best for:
Real people looking to find new sex-partner;
Those who look their first experience with same-sex partners;
Open minded people who adore hook-up.
Not for:
People seeking serious relationships;
People came to use top-quality hook-up sites for free.
How to create an account on AdultFriendFinder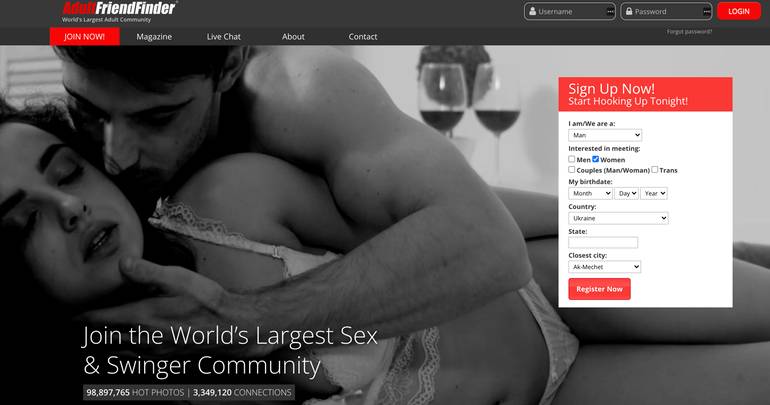 As soon as you set your foot on AdultFriendFinder, you Join the world's largest dating and social network for adults. Let's see how you can register with just a few clicks and begin your hook-up adventure.
and set who you're looking for.
Set your location and the most nearby city to yours.
Tell about yourself in a tiny window.
Input your Gmail account and create a password.
Go through the email verification.
Now you're all set. Yet, what's typical for good-tier xxx dating sites, AdultFriendFinder profiles are not available to be viewed until you're a paying member. Nevertheless, no one stops you from editing your profile, so let's immerse ourselves into profiles on the AdultFriendFinder dating site and what they look like.
Are AdultFriendFinder female profiles good?
With the use of the search Adult Friend Finder sex personals tool, I managed to sort a list of full profiles that were appealing to me. Lurking at a couple of nice profiles, I noted that nothing is particularly different from what my profile looks like, so here's what you come upon when visiting girls' pages, besides gallery and name:
Body type;
Male endowment (penis, apparently) length, width, and even circumcision;
Female breasts, band and cups size;
Fetishes, your sexual preference, sexual fantasies, extras on appearance.
I shall not break down here the whole list of what you can sort by, you see for yourself how detailed the profiles are—agree, your chances to meet the perfect one-night stranger are ever-growing with the filters given.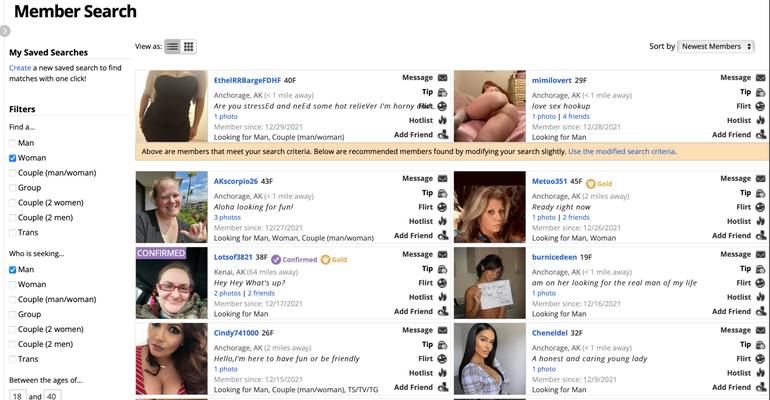 Chat options
Hitting the topic of does Adult Friend Finder work with adult chat rooms — I'd say that chatting here is not as plain as it's on many other dating sites. There are attachments to attach and also some emojis. Besides that, you may interact with AdultFriendFinder members this way:
View naughty photos from the profile via the chat;
Send tips and "flirt" to pique attention without saying a word;
Add or delete from favorites;
See whether is the interlocutor verified and what kind of membership they have;
Check a brief version of the member's profile (how many friends, fans, and other shit);
Send virtual gifts.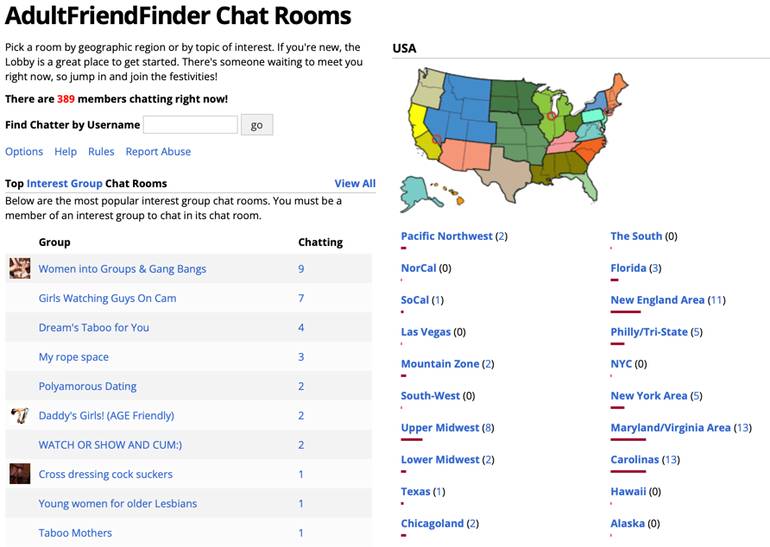 Extra special features
AdultFriendFinder is one of the best adult hookup sites and its flawless reputation is proved by the diverse perks you get from the very beginning of the site exploitation. First of all, you're allowed to browse the free or paying members living nearby even before you registered on the online dating site. Hence, you can get a first impression of what waits for you on this adult dating site and then make a decision about the registration process. The latter is required in case you want to initiate contact, view nude photos, or use any other features of the AdultFriendFinder app.
In general, it possesses all the traits inherent to a good hook-up website but a few aspects are worth mentioning:
The search tools give you the possibility to filter other members due to the variety of characteristics.
You may join a nude video chat, watch the videos of other active AdultFriendFinder users or upload yours;
The online dating site functions not only as a venue where you may search hookups but also as a portal full of useful and basic information: there are dozens of erotic stories, blog articles on sex and adult dating which you may find interesting;
A world's largest sex site hosts a special Sex Academy – a collection of courses that helps you to clarify certain questions and enhance your sexual performance;
You may participate in a variety of contests. They're mainly connected with photo content – you're being asked to upload a picture dedicated to a certain theme or featuring certain elements;
The service is compatible with all devices. Hence, you may use your mobile device or tablet wherever you're feeling like looking for an instant hookup.
How to use AdultFriendFinder for hookups
Move your ass and do at least something, dummy! Just sitting and waiting for the hot chicks to write to you, will lead you nowhere, and you'll keep spending nights with your right hand. If you truly want to have sex in real life, be an active user of the platform!
Get the most out of the free membership. Adult Friend Finder lets you browse the site, read blogs, watch live cams, and many more for absolutely no cost! Before jumping to the paid AdultFriendFinder subscription, explore the platform so that you know how everything works.
Be active in communication. When you open Adult Friend Finder profiles that make your cock really hard, text those bitches instantly! Don't waste your time just scrolling the Feed, as the sooner you'll initiate contact, the sooner your dick will feel a warm flash.
Try AdultFriendFinder bonus dating service. Hot or Not game, like and comment on members' photos, watch live cams, and more. Don't lose a single chance to get noticed!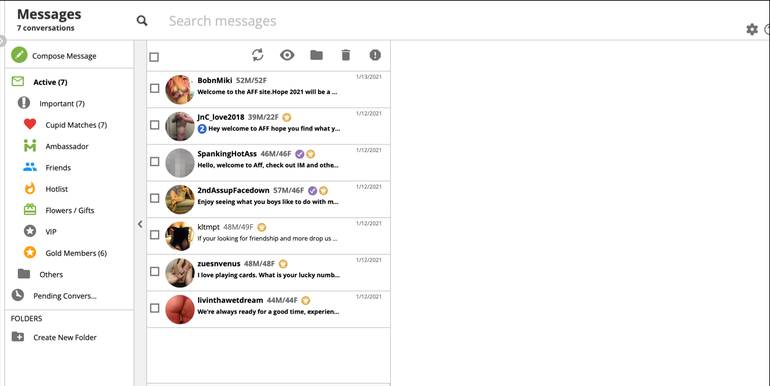 How much is AdultFriendFinder a month
Getting a paid membership you can use all the features the online dating site offers without limitations. How much does Adult Friend Finder cost? The prices for Gold Membership are:
1 month for $39.95 per month
3 months for $26.95 per month, in total $80.85
12 months for $19.95 per month, in total $239.40
Unfortunately Gold Plan doesn't allow free users to contact you, for this feature you have to pay extra:
1 month - $24.95
3 months - $35.85
12 months - $107.40
No paying option is here besides the usual credit card or debit card, so don't bank on your PayPal.
Free features
Profile editing;
Extended search;
Saving profiles you like and wanna check out later;
Reading blogs posted by adult dating site and its users;
Contacting support;
Taking part in different groups and talking to like minded individuals in chat rooms.
Paid features
Send a direct message, friend requests, flirts;
Watch naughty live videos posted by the old and new users themselves;
View photos and comment on them;
Have an ad-free experience;
Watch as many Adult Friend Finder cams as you want.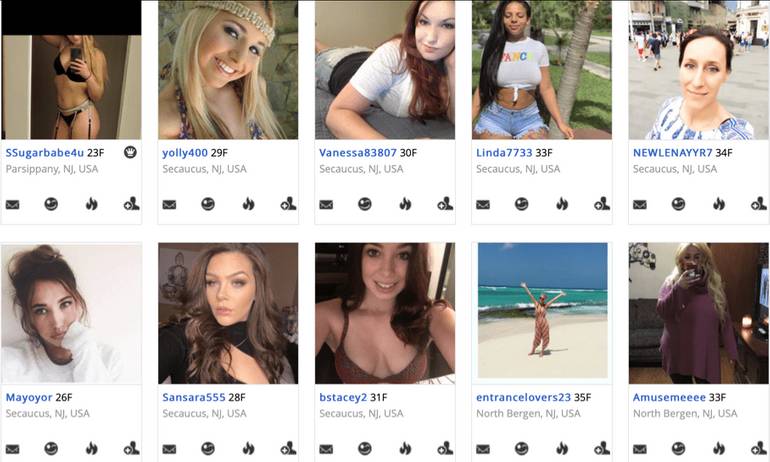 Is Adult Friend Finder Customer Service any good?
Doesn't matter if you ran into a website hiccup or an unruly user. The active customer support team will make sure to address your qualms and set you right. You can find them on the "Help" page, and then by clicking on the "How do I contact your Customer Service Department?" link. You have the choice to email them, call them, or even chat with a live agent. You'll be glad to know they accept phone calls 24/7, so you're not gonna have to be on edge for days waiting for a response.
Hooking up with bots or is AdultFriendFinder a scam?
To be fair, in my search for answers for whether is Adult Friend Finder worth it, I can only say that actual real women appeared more frequently than fake profiles. Bots are inevitable, and you should be damn vigilant visiting another hookup site. My personal experience with AdultFriendFinder was satisfying: three hookups in the first week. Yet notice that going off being a free member is impossible—quality sex requires some money spent.
Sites like AdultFriendFinder
I suppose you'd be lit up if I provide more sites like Adult Friend Finder, a sneak peek to my very favorite hookup platforms.
WannaHookUp

OneNightFriend

Uberhorny

BeNaughty

SmokeandPoke

HornySpot

SweetSext

Passion.com
AdultFriendFinder review: Your questions answered
Let's sum up all the shit I told you, here's the bottom line of this piece, perhaps you've missed something and want some more answers for specific questions:
Is AdultFriendFinder good?
I believe it is. From what I found, it's quite possible to go off in the first week of being a golden member here.
Adult Friend Finder app is a neat thing, and you can install it right away from Google Play or App Store with no sweat. The hookup app is even more user-friendly than the initial website.
How does AdultFriendFinder work?
Simply put, AdultFriendFinder is a hook-up platform where you can come upon willing to fuck strangers nearby. By using search filters you sort profiles until finding your truly perfect sex partner, taking into account the most subtle details. This platform charges you monthly, instead of doing so per service.
How to find someone on AdultFriendFinder?
To find people, easily sort profiles by gender, appearance, fetishes, and distance. Your profile quality will put its weight to your odds, so make it decent and trustworthy.
Can you use AdultFriendFinder for free?
No, you can't. Yet, the pricing policy is highly reasonable and even cheaper than other traditional dating sites offer.
Is AdultFriendFinder reliable?
It is reliable—AdultFinder is a clean dating website, yet you may stumble across catfish and other evil spirits, which is more than usual on hookup resources.
Hookupguru's verdict
What can I say except "Register"—I purely appreciate the AdultFriendFinder app and have no shame to claim it is one of my favorites. In the face of the outdated design, the website, its loyalty to users, the convenience it provides, and the user base it boasts of deserve being named "the best" hook-up services out there. Why don't you sign-up right away and test it properly for yourself?
Frequently Asked Questions
1. Is AdultFriendFinder free?
Using AdultFriendFinder as a standard member costs you nothing. For free, you can browse the website, read blogs, watch free live cams, and even chat with cam models. But to unlock the communication, you need to purchase Adult Friend Finder Gold membership. The price starts at $39.95 a month.
2. Is AdultFriendFinder worth it?
Adult Friend Finder helps you in search of willing ladies nearby and provides you with various services to make that search effective. The majority of the profiles on the website are descriptive and photos girls post are seducing. All the tools to gain the desired sex are at your disposal, so it's only up to you how you'll use them. So yes, AdultFriendFinder is definitely worth it, but it's still your responsibility whether you'll find a casual partner or not.
3. Is AdultFriendFinder legit?
Yes. AdultFriendFinder is a legit top dating site for hooking up – its database of users consists of almost 80 million members. Moreover, AdultFriendFinder functions not merely as an adult matchmaker – it introduces educational and competitive features by offering blogs, courses, and contests.
4. Is AdultFriendFinder safe?
Yes. Profiles on the Adult Friend Finder are genuine, and girls are truly looking for some casual fun. When making a payment on the platform, your financial data is secured with encryption and is never shared with third parties. Moreover, in case of any queries, you can contact Adult Friend Finder customer service via live chat, email, or phone call and have your troubles solved promptly