When you're buying a laptop to model with, the camera isn't the only thing to look at. There's no point in having laptops with the best webcam if it can't handle the strain of being used for live-streaming. I've got the know-how to pick out the best laptops and I'm ready to share it with you.
🔥Become a webcam model on LiveJasmin and get a $500 Bonus NOW
Should I get a laptop for streaming or computer is fine?
As a cam model, you want a device that is portable, has good quality, and large screen size so you can interact with your viewers. Hosting sex webcam shows on a desktop or a smartphone isn't ideal. On a desktop, you'd have to spend extra for an external webcam. On smartphones, you won't be able to read your viewers' messages as you're performing. The bonus benefit of laptops is you can perform with them anywhere: at home, at the library, at work, you name it. I know a kinky minx like you would take full advantage of that.
What should I look for in good laptops for streaming?
If you haven't got a laptop yet, there's more to look at than just the camera. Depending on your work/study, lifestyle, and usage, the best type of laptop for you would be different. Here are some things to keep an eye out for:
Display: two issues to consider for a display — its refresh rate and aspect ratio. You want 1920x1080 or better when it comes to the aspect ratio and 60Hz or above for refresh rate.
Webcam quality: you want the best laptop camera possible. With anything less, you wouldn't be able to take off in the cam model world, and I don't want that. All laptops I recommend have HD webcams. In case you want to go above and beyond in video quality, an external webcam might be the best webcam for cam girls.
RAM: as a general rule, a bigger number is better here. In case two laptops have the same number, dual channel memory is better than a single channel. For example, laptop A comes with 16GB RAM in single channel memory, and laptop B comes with 16GB RAM in dual channel. Laptop B is better.
Processor: a good processor is a must when you're running a web browser, camera, and streaming service at the same time.
Graphics card: all laptops come with an integrated graphics card. Expensive laptops, however, come with an additional, more powerful dedicated graphics card. Dedicated graphics cards are important if you do any kind of photo/video editing or gaming. Remember, laptops with dedicated graphics cards also have integrated graphics cards in them.
Battery life: one of the reasons people buy laptops is for its portability. A laptop that doesn't last long without juice is just a portable brick.
SSD vs HDD: SSDs are digital, much faster, and more reliable. HDDs are mechanical, slower, and cheaper.
Now, here's a list of 10 good laptops for streaming I've made — from the cheapest to the most pricey one, all 2020 models:
Acer Aspire 5 ($580)
Pros
It's affordable and doesn't heat up like most laptops.
Cons
Its performance is average.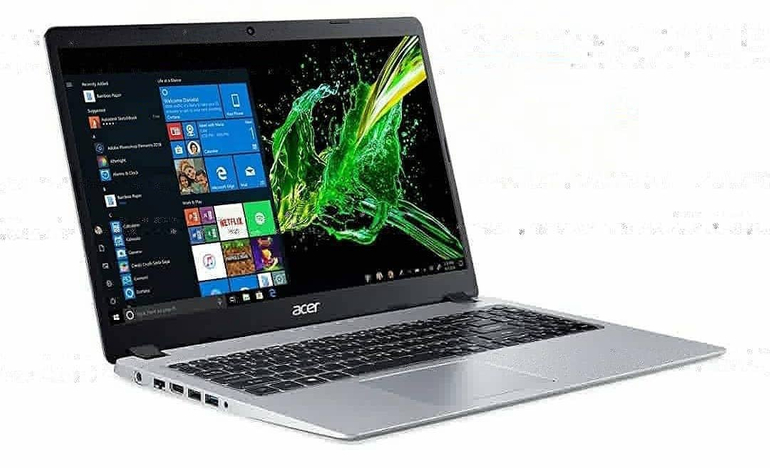 At its price, you receive a Core i5-1035G1 processor, Intel Integrated Graphics, 8GB RAM, and 256GB SSD. The display is 15 inches and FullHD, and the laptop weighs 3.7lbs. This is a budget laptop, with its redeeming features being its webcam and price. You won't get much programming or editing done here, but for a foxy cam model like you, it'll be perfect.
Dell Inspiron 15 5000 ($650)
Pros
It's a budget laptop with a great cam for the price.
Cons
It lacks a FullHD display, and doesn't have an SSD.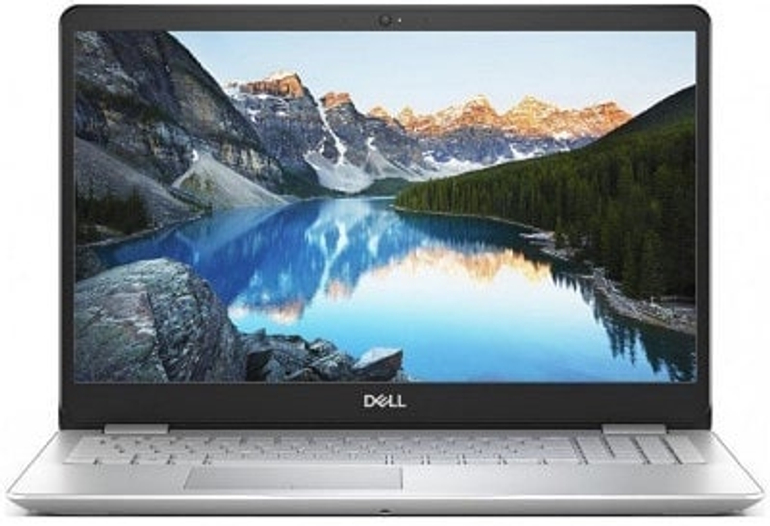 If you're a student in college, low on income, this is the perfect budget laptop for you. While it sacrifices in other areas, it doesn't skimp out on the webcam, staying on par with laptops even double or triple its price. The Inspiron 15 5000 has a Core i7-5500U processor, an AMD Radeon R7 M365 GPU, and 8GB RAM. However, it has a 1366x768 resolution, which is not FullHD. It also has a 1TB HDD instead of an SSD, which is much slower. It's the best laptop for webcam streaming if you have a tight budget and need to make a few bucks.
Acer Predator Helios 300 ($1200)
Pros
It has FullHD, 144Hz screen coupled with a dedicated GPU.
Cons
It's heavier than the other laptops on this list, and the fans are loud.
This laptop is meant for folks who either do a lot of editing or game, and want to start cam modeling on top of that. It has a Core i7-9750H processor with an Nvidia GTX 1660Ti GPU. 16GB RAM and 256GB SSD come in the base model, and you can make full use of the RAM and GPU with the 144Hz screen. The webcam is 720p, but it performs great in low light conditions, unlike most other laptops. The only real downside is the fans can get extremely loud. It's made to withstand intensive use, so it's a good laptop for streaming.
Dell XPS 15 ($1200)
Pros:
There's an option for a 16:10 aspect ratio, which is better than the default 16:9.
It's light and looks sleek.
Cons
Its battery conks out after 5 hours.
The trade off for being so light is it heats up too much, and its fans are too loud.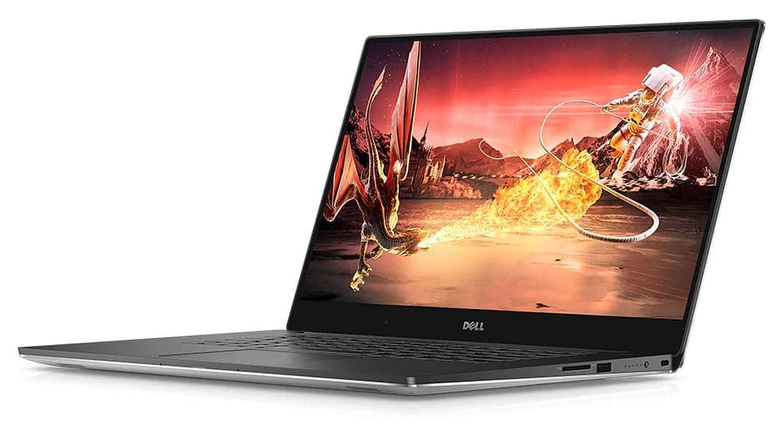 Now, onto the main specs. It comes with a core i5-10300H processor, 8GB of RAM, a 256GB SSD, and Intel integrated UHD graphics. The webcam is 720p and 30FPS and performs decently in low light. This is for the base model, and all of these can be upgraded. The good thing is the base specs are pretty formidable. It's arguably the best laptop for girls in college.
Lenovo X1 Carbon Gen 8 ($1300)
Pros
Ridiculously lightweight at just 2.4lbs
Cons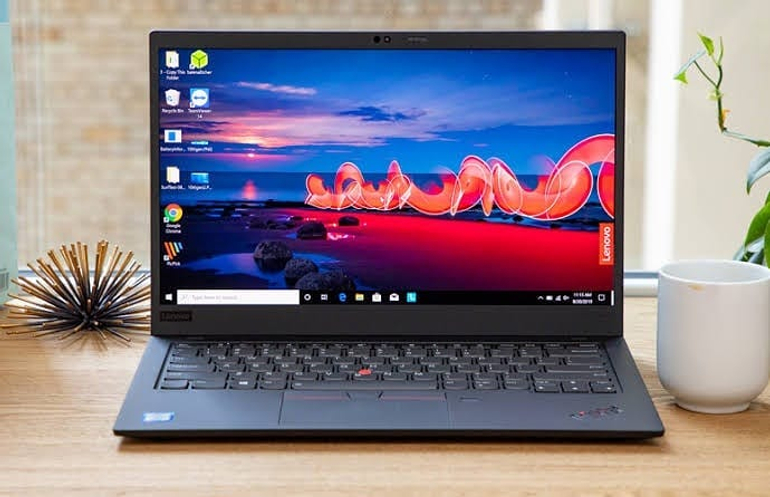 At its base model, you get a FullHD display, Core i5-10310U processor, 8GB Ram, a 256GB SSD, and Intel Integrated Graphics. You can opt for a 2K or 4K screen, but I wouldn't recommend spending that extra money unless you're an avid movie enthusiast. You won't be able to do much photo/video editing either unless you spend extra on a dedicated GPU. Aside from all that, it has a 720p 30FPS webcam which performs extremely well in a well-lit environment, but struggles in dim rooms.
MacBook Pro ($1300)
Pros
It has great build quality, and a screen that goes upto 500nits.
Cons
Battery life is substandard.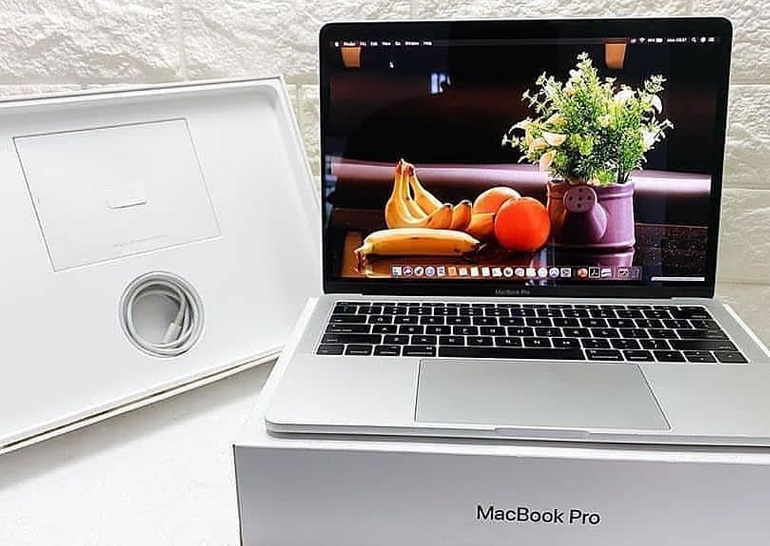 If you're in love with the Apple environment, the MacBook Pro is for you. For the price, you get a 10th gen Core i5 processor, 16GB RAM, and a 512GB SSD. It has a FullHD screen which can be set to be up to 500 nits. That's ridiculously bright, and great if you're performing in a dim room. The battery life isn't the best, as it barely crests 6 hours. It would last less if you're camming, so this issue definitely deserves your thinking.
Dell G7 17 ($1480)
Pros
One of the best screens in its class, and a decent webcam.
Cons
Unimpressive SSD size for its price, and only 8GB RAM.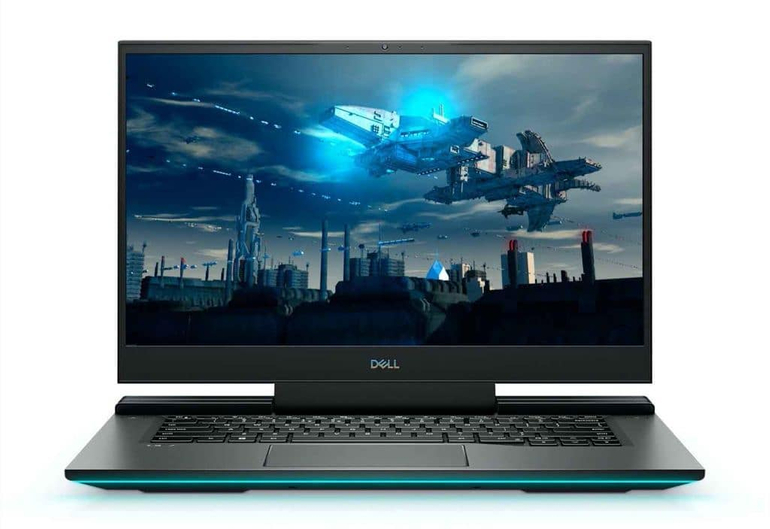 It may look unassuming, but it packs a decent punch in terms of specs. The 17-inch screen is FullHD as well as 144Hz, and supported by a Core i5-10300H and an Nvidia Geforce GTX 1650Ti Max-Q GPU. The downside is it has only 8GB RAM and a 128GB SSD, but both can be expanded. The webcam is 720p, and does its job well. I'd recommend this laptop only if you plan on using it to edit videos and photos along with your modelling career.
Razer Blade Stealth 13 ($1600)
Pros
It has powerful specs and a groovy RGB keyboard.
Cons
It's more expensive than most of its competitors.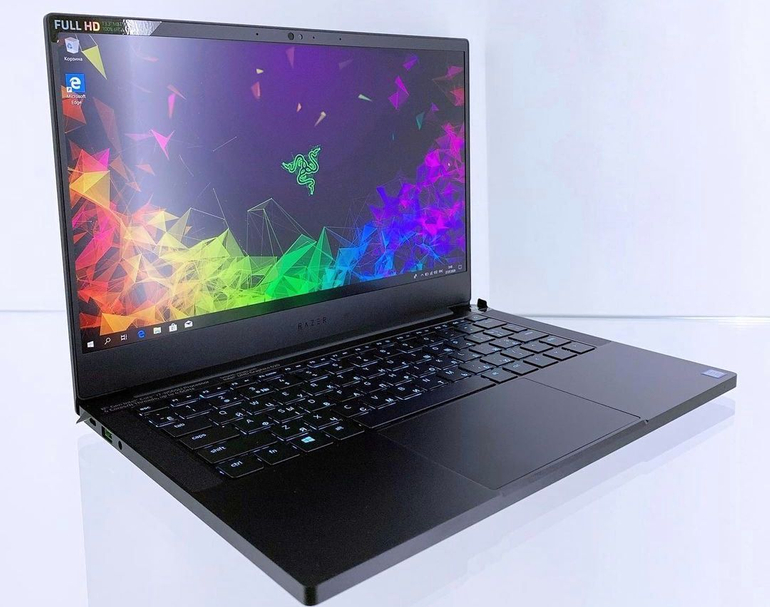 This laptop looks gorgeous with its full metal exterior and colorful keyboard and is on the smaller side with a 13 inch display. It comes with a Core i7-1065G7 core, an Nvidia Geforce GTX 1650Ti Max-Q, 16GB of RAM, and 512GB SSD. For cam modelling, this laptop excels in portability and performance. The only complaint I have is the price, but that's the tradeoff for a premium product. College students/avid gamers will love this laptop because of the way it stands out. The 720p webcam makes up for the low resolution with great color accuracy, as well as smooth frame rate. Lighting conditions won't affect the camera too much, so go nuts with neon lights behind your strip performance!
LG Gram 17 ($1700)
Pros
17-inch screen with a 2560x1600 aspect ratio
Cons
Poor speakers and high heating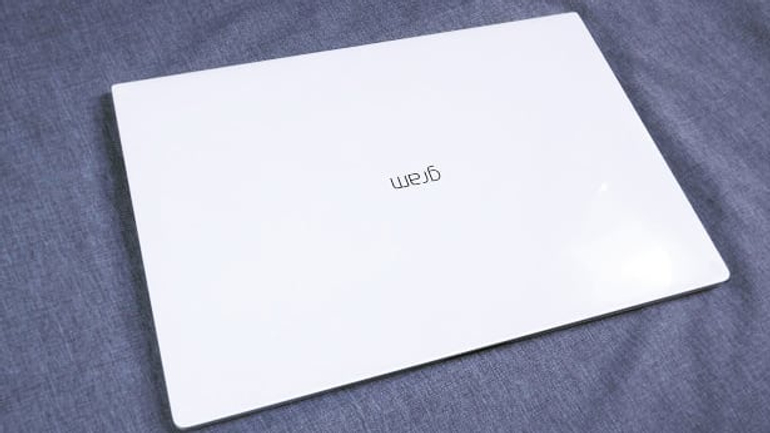 With the best battery in its class, you can run for 14 hours on a single charge. The laptop comes with a 720p camera, which is offset by 16GB RAM, an i7-1065G7 processor, 1TB of SSD storage, and Intel Integrated Graphics. Personally I'm annoyed the laptop only has a 720p webcam, but the massive battery life means it's the best laptop for webcam streaming if you're always on the move. You'll be camming everywhere you get even the slightest bit of privacy, you naughty gal.
HP Spectre x360 ($1750)
Pros
It comes with a 1080p cam
Cons
Price is the highest in this list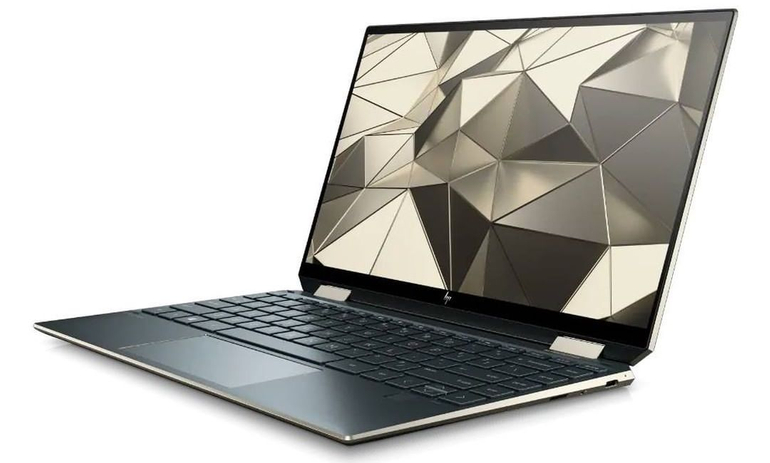 While expensive, you get a 4K 60Hz display, which also happens to be AMOLED. It lacks a dedicated GPU, and it has an i7-1065G7 processor, as well as 16GB of RAM. The main star here is the HP TrueVision HD 1080p IR Webcam, which is the best laptop webcam on the market right now. In my opinion, this is the best laptop for webcam modeling, if you can look past the price tag.
Which laptop for streaming to pick from the list?
Ultimately, your budget decides. Every laptop listed above will perform exceptionally in live-streaming, but you would get more bang for your buck with some laptops over others. If you play games or edit photos/videos, get a high-tier laptop with a dedicated GPU. If you only edit and watch movies, get the laptop with the best screen. If your sole focus is sex webcam shows, then get the laptop with the best webcam. There's no wrong choice here, and the decision is yours to make. Pick one, start your cam model career, and get extra bucks.