Fetster Review: Don't Invest Until You Read HG Review
Hookupguru's verdict
Alright, let's not sugarcoat this shit sandwich, shall we? Fetster is about as exciting as a limp dick in a brothel. It's one part bots, one part scams, with a sprinkle of real profiles, just for the illusion of legitimacy. It's a BDSM site that promises a lot but delivers about as much as a eunuch at an orgy. So, what's the solution? Ditch this digital dumpster fire and take your horny ass over to one of the reliable, legit sites that actually give a fuck about your needs. Whether it's WannaHookUp, AdultFriendFinder, OneNight Friend, Uberhorny and BeNaughty, or any of our other top picks, you'll find real people, real kinks, and real opportunities to get your freak on.
Best for:
Masochists who enjoy navigation that's akin to a maze
Exhibitionists ready to share their postcodes with the world
Those who have a kink for chatting with bots
Not for:
Those with little patience for a lengthy sign-up process
Folks who prefer real connections over bot-filled conversation
Anyone who likes their customer support to be, well, supportive
All aboard the pain train, you kinky jerkers! I know you're here looking for some spanking good fun, perhaps a bit of tie-and-tease, or maybe some good ol' fashioned domination. Well, you've stumbled upon Fetster. What is Fetster?Fetster.com is a hub for all your BDSM needs, catering to your cravings, whether you're a dom, sub, or a switch who likes to mix things up. Is Fetster a scam? Hold onto your ball gags, because things aren't as rosy as they seem. I'll show you how bad this website really is, and I'll also teach you how to delete Fetster. It's gonna be a bumpy ride!
How to create an account on Fetster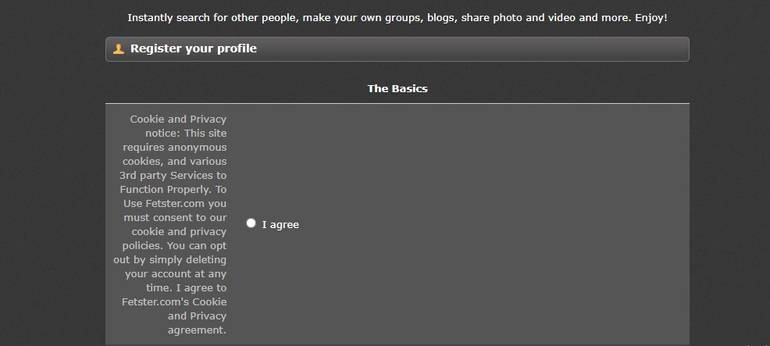 Alright, you naughty jerker, let me show you how to on Fetster. I hope you're not in a hurry because this shit is about as fast as a sloth on sedatives. This is the shit I spent the first half an hour on:
Agree to cookie and privacy policies. Yeah, they want to track your freaky shit. No biggie, right?
Fill up location details: country, state, and city
Basic details: username, email, and password
Gender, sexuality, age, occupation, even your dick size
Agree to their terms of service
Phew! After jumping through those hoops, you're finally a member of Fetster, and you're gonna be taken to a dashboard straight outta 1996 as a reward. Why would you put yourself through that when there are so many better online sex sites?
Are Fetster female profiles good?
So, you're wondering about the lovely ladies on Fetster, huh? Well, let me burst your latex balloon right off the bat. These profiles are as exciting as a spanking session with a feather duster. Let's take a look at what profiles offer:
A profile picture (half of them don't have a DP)
Basic information - Location, sexuality, etc
'About Me' section
Photo album
Gifts received
Alright, now imagine a bunch of dommes, subs, switches, and everything in between, all claiming to be the most depraved and adventurous. That sounds enticing, right? But here's the kicker. The profiles are as shallow as a kiddie pool, with no real depth to understand what these kinksters are truly into. How many people use Fetster? They have over a million accounts but you've got abandoned profiles that are as empty as a nudist's wardrobe. You're left playing a game of BDSM roulette, where you don't know what you're gonna get until it's too late.
Chat options
In theory, they've got all the bells and whistles to chat with females. They claim it's easier than ever to have an open conversation with other people who are interested in BDSM with Fetster. But here's the thing - their communication tools are as functional as a pair of handcuffs made from spaghetti.
Instant messenger: Messages fail to send, the app crashes, and don't even get me started on the number of bots you'll encounter.
Emojis and virtual gifts: The emojis look like they were designed by a bored toddler, and the virtual gifts are as enticing as a stale cracker.
And let's not forget the online status feature, which is about as accurate as a blindfolded dart throw. You're constantly shown as online, even when you're not, leading to a deluge of unwanted messages.
Extra special features
Some other features on Fetster are about as special as a participation trophy. Is Fetster legit, you might ask? Well, it's all flash, no substance, and not worth your precious time or energy. It's as basic as a white bread sandwich:
Become a verified user.
Create groups and personal pages
Start your own blog
And if that wasn't enough, you can add links to your profile, participate in forums, friend people, send gifts, upload photos and videos, add general links, and adjust your privacy settings. All of these are about as exciting as watching paint dry. Finally, they claim to have zero tolerance for fake profiles. Is Fetster real with their profiles? I've seen more realness in a reality TV show.
How to use Fetster for hookups

Does Fetster work for BDSM hookups? If you're dead-set on using Fetster for hookups, here's a step-by-step guide to navigating this dumpster fire of a platform.
Set the search filters: Filter out the fakes and phonies by age, gender, and who's got a photo. Good luck with that, though. You'll find more genuine profiles in a ghost town.
Slide into the DMs: Next up, you'll want to use their oh-so-innovative private chat feature. Send a message to someone who's caught your eye. Don't hold your breath for a response, though.
Block, block, block: Get familiar with the block feature, because you're going to need it. Unless you enjoy getting spammed with unsolicited messages from creeps and bots.
Try the crappy chat: If you're feeling particularly adventurous, give their excuse for a chat system a whirl.
Request a real-life date: If by some miracle you find a genuine, interested party, go ahead and request a real-life date. There's a better chance of finding a unicorn at the end of a rainbow.
How much is Fetster a month
Is Fetster worth the money? It wouldn't be worth it even if they paid you to use it. Despite its many flaws, Fetster boasts about being free to use. And to their credit, they're not lying. Is Fetster free for real? It's free like a turd sandwich is free. Just because you don't have to pay for it, doesn't mean you should want it.
Free features
Now, onto the features - if you can call them that. Everything you get on Fetster is free. So if you're into self-inflicted punishment, go ahead and enjoy their 'offerings'. The basic search, private chat, chat feature, and even their pitiful excuse for a matchmaking system - all free of charge.
Paid features
As for paid features? There aren't any. You get what you pay for, and in Fetster's case, that's a big fat nothing. A paywall could at least keep out some of the riff-raff. But no, they've left the gates wide open for every bozo to join in.
How to delete Fetster account
By this point, I wouldn't blame you for wanting to kick Fetster to the curb. So, how do you drop this hot mess of a site like a bad habit? Good news, it's easier than trying to find a real person to chat with on there.
First, log into the shitshow one last time. Then, navigate to your account and go to 'Edit Profile'. You'll find it tucked away in the top right in the catastrophe they call a website. And then scroll down and click on 'Delete Profile'.
And there you go, you're free from the BDSM nightmare that is Fetster. You can't reactivate Fetster account though, not that you'd want to.
Customer support
Oh, fucking joy. Let's talk about Fetster's customer support, shall we? It's like a cruel BDSM scenario but without any safe words. I had an issue with my account—no, not the usual 'why-the-fuck-did-I-sign-up-for-this-shit' kind of issue. No, this was technical. So, I did what any self-respecting masochist would do: I reached out to their support team.
So, I turned to their contact page. Filed a report about my issue. And then I waited. And waited. And fucking waited. I've had one-night stands that lasted longer than their response time. How long does it take to get a goddamn reply? I'd have better luck waiting for a response from an Ouija board.
Hooking up with bots or is Fetster a scam?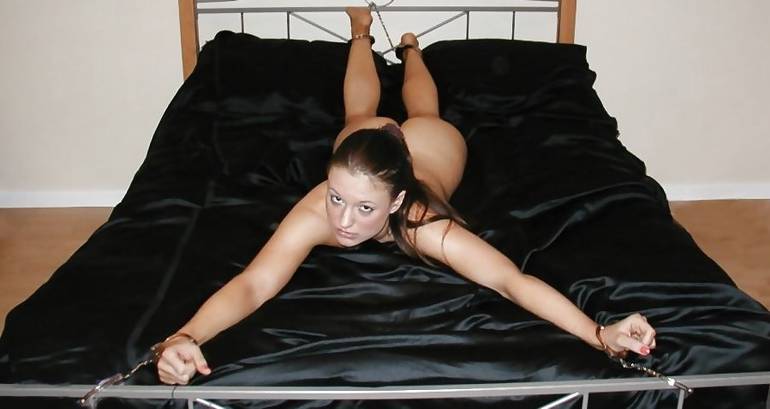 Let me be blunt: you've got better odds of hooking up with a bot than a real, flesh-and-blood person. Don't get me wrong, if cyber-romping with artificially intelligent chatbots is your kink, you'll have a ball here. But for the rest of us looking for a real deal, Fetster is about as satisfying as whiskey dick. And these bots don't play nice. No, they tease, they flirt, and then they leave you with blue balls and a humiliation fetish.
So is there any hope for the horny out there? Thankfully, yes. If you're serious about finding a good time, forget Fetster and try one of these sites I recommend instead:
WannaHookUp

AdultFriendFinder

OneNightFriend

Uberhorny

BeNaughty

SmokeandPoke

HornySpot

SweetSext

Passion.com
Fetster review: Your questions answered
Is Fetster good?
Nope, Fetster is about as appealing as a fart in a spacesuit. It's full of bots, scammy profiles, and lacks an active user base.
Does Fetster have an app?
Fetster does not have an app. Thankfully.
How does Fetster work?
It's supposed to be a dating site for the BDSM community, but it mostly just pisses you off with an outdated interface, pointless features, and a shit ton of fake profiles.
How to find someone on Fetster?
Good luck, jerker. Finding a real, active user on Fetster is like finding a virgin in a whorehouse. If you enjoy being frustrated, by all means, give it a whirl.
Is Fetster reliable?
Abso-fucking-lutely not! It couldn't be more unreliable if it was made out of sand.
Frequently Asked Questions
1. Is Fetster legit?
On paper, yes. In practice, it's about as legit as an infomercial exercise machine. It's riddled with fake profiles and bots.
2. Is Fetster free?
Yes, Fetster is free. But remember, you get what you pay for. In this case, that's a whole lot of disappointment.
3. Is Fetster safe?
Considering the sheer number of fake profiles and bots, I wouldn't bet my bottom dollar on it.
4. Is Fetster worth it?
Would you buy a car with no engine? Hell no. And Fetster is just as useless. Save your time and energy for a site that actually delivers.