About ImLive
Imlive is the place to go when you're horny and ready to bust a nut. These girls wish they could come slobber all over that cock, but distance between you two is too damn far. So, you get to watch all these pretty whores fuck themselves and do everything you want them to do, for you. Why would you ever watch normal porn when you can just have your own personal pornstar?
Pros
Search tool allows you to find the most attractive model to watch her live
Huge list of categories to choose from
Ability to watch not only cam but recorded videos as well
Numerous languages are available
Cons
Old-fashioned design
Most perks of the site are paid
Do You Want To Get New Experience? Try ImLive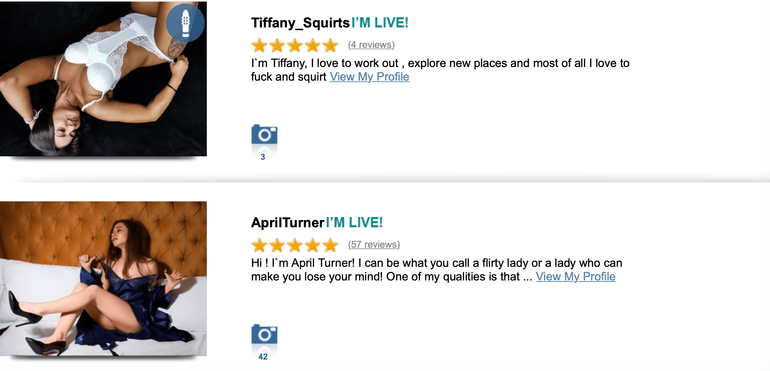 Regardless its name, ImLive website offers its visitors not only live nude cams but also shows recorded in advance by so-called "hosts". If you wonder which options you have on the site, you are free to choose among girls and guys performing alone, transsexual people, groups featuring different combinations of models, etc. Moreover, if you missed the live of your favorite model you should not worry as you may check it out later. You may also enjoy a Multi-Viewer function: you are allowed to watch several shows that are being streamed by different hosts simultaneously. You may join ImLive for free and enjoy following amateur sex webcam shows.
We know that you always face a complicated choice when you decide to take part in the sex chat. In our modern world, it is not a problem to find the chat where you can turn all your fantasies into life. Of course, there a lot of such chats but not all of them are good enough. What we offer you is to try ImLive which in contrast to other adult webcams has a lot of specific features. So, let's have a look at them together.
ImLive Prices
What Are Imlive Credits?
Credits are Imlive's currency system. Upon purchasing credits, you become a member. This allows you to access the customer support system. You can use these credits to enter private shows, control the sex toys the girls are using, and even invite a second cam girl to join the session!
If you sign up for an account now, you'll get $50 worth of imlive free credits deposited into your account!
Accessing ImLive For The First Time
When you open it for the first time, you'll have to confirm that you're 18 years old or above. Don't start wanking right away, you can't watch any of the live shows without creating an account, dumbass!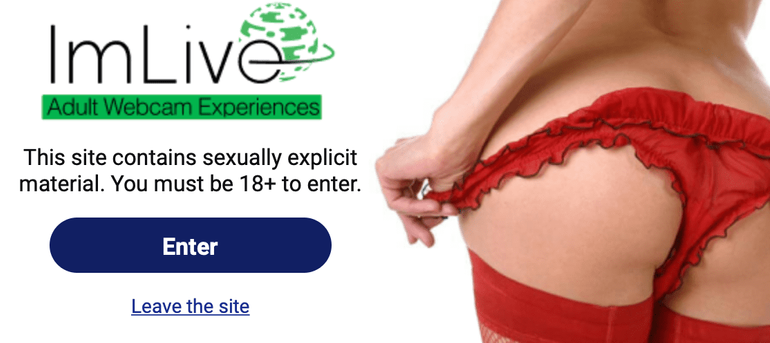 Creating An Account
You can create an account for free by clicking on the 'Join Imlive for free' button on the top right. Add in a username, password and your email. When you're done, you'll be able to see all the live shows. Have fun fapping to the actual girls instead of the thumbnails now, you dirty pervert!
Member Structure
Member Structure
Members geography
1265000
Can't Pick A Girl To Jack Off To?
Imlive web has an amazing search function. On the main page, you can select a category such as girl alone, fetish and BDSM, couples, trans and so on. Based on these categories, you'll have one more drop down menu. This menu lets you filter by fetishes, age, pricing, body type, ethnicity, and even the size of their tits and ass!
Top ImLive Models
The ImLive Features
This is where the magic starts. All the girls, categories and special features are listed here. Take a look at the special features below now, because you'll be too busy jacking off to tits when you go on the erotic platform:
The Panic Button
While you're jerking off, you're not gonna be paying attention to your surroundings. If someone gets too close to you, you don't want them seeing what you're watching. Imlive has a handy red panic button on the right at the middle section. Clicking on this immediately sends you to cdc.gov, and anyone who looks over your shoulder will think you're being a responsible adult. Whether or not they see your hard dick in your hand, however, is a different question.
Host Videos
Hosts record Imlive cams, so you can watch your favorite cam girl even if she's offline! You can't spend your whole day sitting at home with your dick in your hand-jacking off. You've got work or classes, and timezones make it harder to watch your favorite models! Host video is a great solution, so you'll never miss that slut's tits ever again. It's divided into the following categories:
Top past live shows: These are the models' most popular live shows, which have been recorded and saved onto the porn platform.
Hosts' video series: The models record their own short videos so you can watch and blow your load whenever you feel like.
Monthly video contests: Imlive hosts a different video competition every month. Each month has a theme, and the top videos are almost always free! However, you need to be a member to access these videos even though they're free. Then again, you'll go through the work of creating an account because you're a horny dummy, aren't you?
Free teasers: Since a lot of the good videos cost Imlive credits, free teasers is a good way to see if a video is worth watching or not. It gives you a short preview of the whole video. Be careful and don't stroke your cock too hard while you watch the teaser. You might blow your load, and that would be disappointing.
The Top Host Arena

The Top Host Arena is all of the top Imlive cam girls in one convenient spot. There's a lot of different categories to help you deflate those hefty balls, like:
Hall of fame: The hottest, sexiest, dirtiest sluts you'll ever find are here. They're ready to milk you dry, and have the experience to get it done. Whether it's teasing you for hours and keeping you on edge, or making you cum buckets off the bat, you won't regret it.
Top toy performer: These are those girls that like a bit of help from vibrators and dildos. It's even better because with credits, you get to decide how hard and how long those vibrators work in these girls.
Outstanding features: This lets you see the top performer in categories like best stripper, hottest ass, sweetest legs, best role player, best boobs, kinkiest and plenty more. You'll cum for a new girl every day and you won't get tired of it, pervert.
Party winners: A sexy themed party is hosted every weekend. If you're a member, you can vote for your favorite models, and the winners will keep partying with you in private.
Best newbies: These aspiring hoes are new to the cam show scene, and they're eager to get you hard and horny. The best rising newbies are recommended for your pleasure.
Imlive diamonds: Sluts who have been camming with Imlive since as early as 2002 are on Imlive diamonds. You know these whores have got the skill cause they've been in the business for so fucking long.
Discover ImLive
This section shows you all the special features Imlive has! It's an easy way for a turned on dummy like you can get to know the site quickly. That is, if you haven't already prematurely ejaculated your load after seeing all those hot babes on the front page.
Candy Shows
These are private shows which members can enter by buying a ticket. You can check out the previews for each model for free, to make sure she makes your cock happy before you pull out your wallet.
The Final Verdict On Imlive Review
If it's pussy and tits you're looking for, imlive cam girls have all that. They know how to use them in ways that will leave you rock hard and aching. What else could you want from a live cam website? These dirty hoes will make you realize there's no better erotic platform in the world
Contact Information
| | |
| --- | --- |
| Company: | I.M.L. SLU |
| Address: | Edifici Burge's Planta 3, Avinguda St. Antoni 27, La Massana AD 400 Principat d'Andorra |
| Phone: | 1-866-831-7731 |
| E-Mail: | dpo@imlive.com |
Total Score
Free Registration