Russian pornstars are well-known pervs. They go bananas every time the cameraman says "Action!". They love hardcore scenes, big dicks, and submissiveness. But Russian porn stars are not all just like that. In this list, you'll find the dirtiest, sluttiest cunts who'll do whatever their on-stage partner tells them to do. You'll find out interesting and little-known facts about each of them—some stories might even surprise you!
So who are these hottest Russian pornstars?
Say hi to all your dreams and dirtiest wishes as they'll appear right in front of you in a few moments. Every Russian porn model is like a goddess, so get your dick ready, steady, go!
Alina Henessy
Age: 31
Height: 162cm
Weight: 52kg
Number of movies: 145+
Instagram: @alinahenessy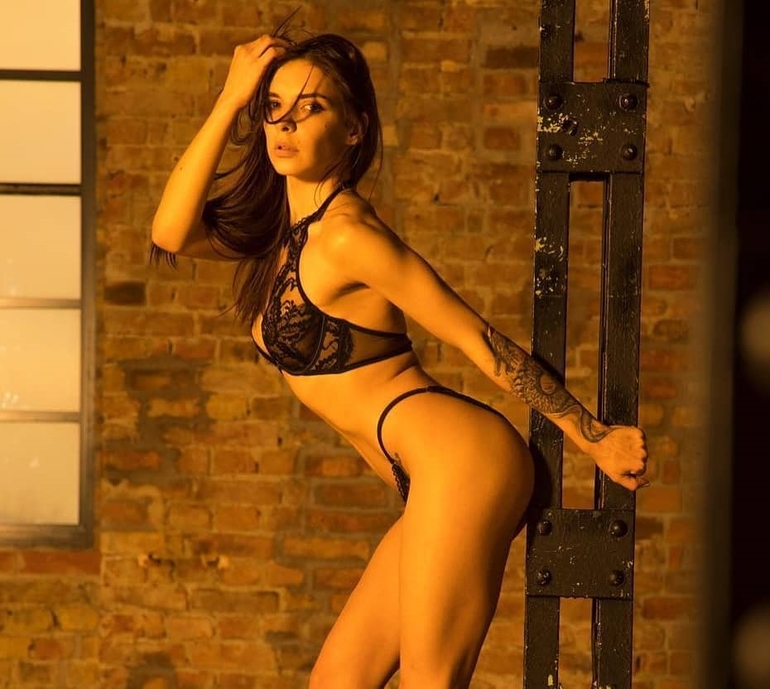 Alina was born in Khabarovsk and was making adult movies until she moved to Budapest to leave her porn career and stay with her family. This slutty chick isn't only a famous top Russian pornstar but also the AVN Award winner for the best foreign sex scene a few years ago. Moreover, Alina became famous not just for her cock-sucking and bone-jumping scenes. In 2015, she offered herself to a Russian football player if he could score several goals during a series of football matches (which he failed to do). Now, Alina's living her best life with family, but if you're lucky enough, you can try and spot her at live Camsoda shows!
Katya Clover
Age: 31
Height: 165cm
Weight: 55kg
Number of movies: 20+ (including TV series)
Instagram: @katyonok
Another hot Russian pornstar and such a hot piece of ass. By the way, the butt is Katya's favorite part of her body. She gets turned on mostly by talking about sex, and she believes you can make the taste of sperm even better with some berries and fruit. Katya is also part of Playboy, so you could probably see her nudes somewhere in the earlier issues. She loves nature, Chinese food, and being shaved all over. I'd play with such a hot pussy big time!
Elena Koshka
Age: 28
Height: 183cm
Weight: 62kg
Number of movies: 270+
Instagram: @therealelenakoshka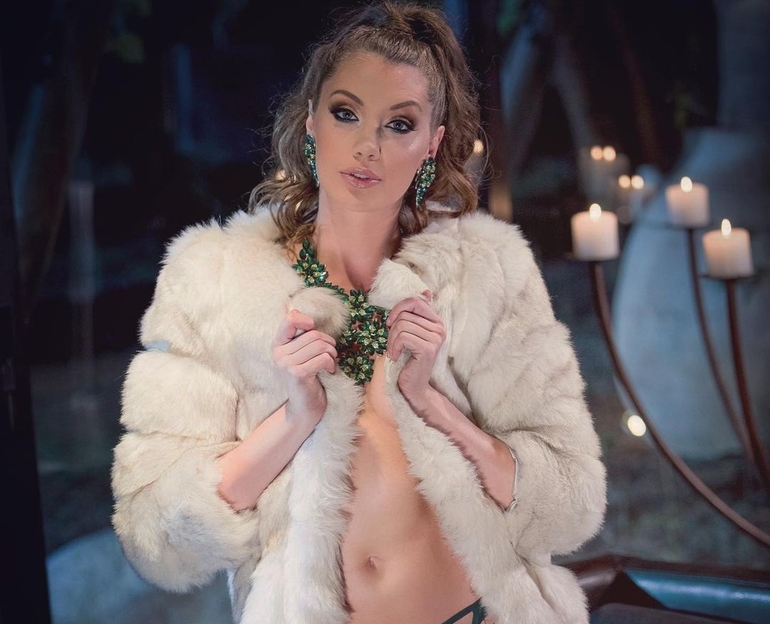 One of the most beautiful and sinful Russian pornstars, Elena Koshka (Kitty) is a real idol among local porn fans. She started making adult movies when she was 23. Her first scenes were all about medical treatment, and Elena played a nurse most of the time. The fun fact is that she used to work in the marketing industry. But one day, when she was 21, thanks to the Craigslist website, Elena met a modeling agent who brought her to the adult industry. She's currently vegan-style, non-dating, fully satisfied with life in LA. Elena's got tons of Twitter and Instagram followers, and she even has her own merch selling online.
Gina Gerson
Age: 30
Height: 160cm
Weight: 40kg
Number of movies: 200+
Twitter: @gina_gerson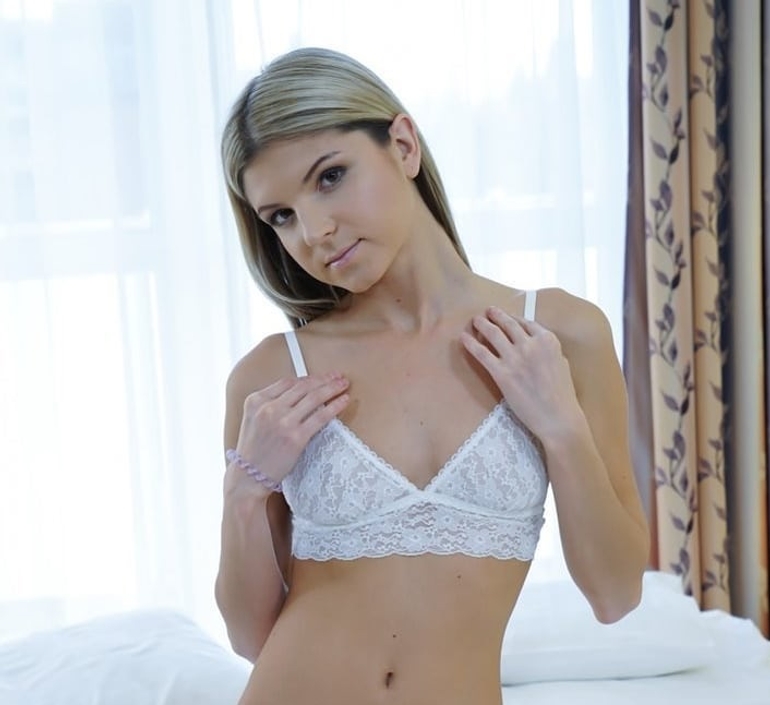 Being among the most famous Russian porn stars, Gina has quite a history before entering the adult industry. She lost her virginity at 19 (a bit too late for a pornostar from Russia, huh?), became a webcam model, had all sorts of legit jobs like a janitor, shop assistant, school classes mentor, learned English and French, and studied youth cooperation management at university. Gina was so filthy and slutty during college she got kicked out for inappropriate behavior. Wonder what she's been doing out there!
By the way, you can still spot her doing live shows on Camsoda, so hop on a little pre-party before watching some serious adult stuff!
Melena Maria
Age: 31
Height:173cm
Weight: 50kg
Number of movies: 100+
Twitter: @MelenaMariaRya_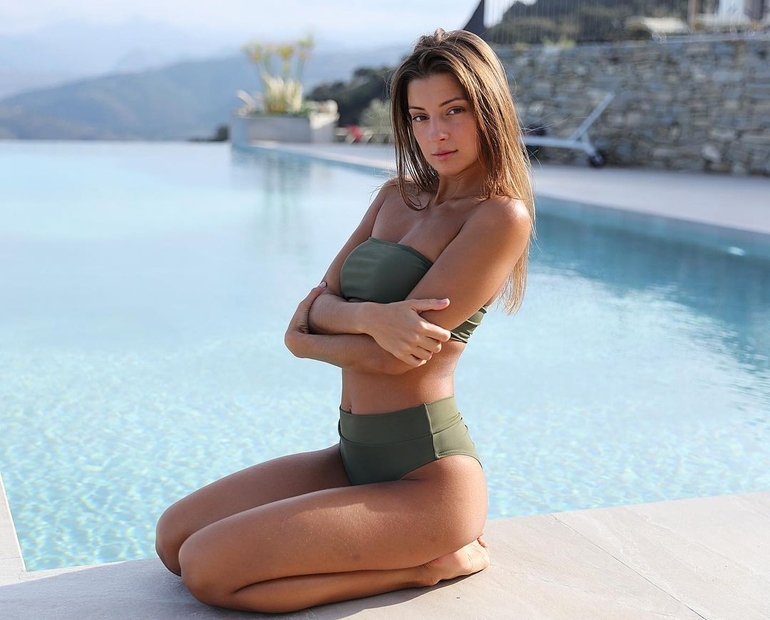 Cute and hot Russian porn star, Melena is passionate about modeling and photography. She's been doing a lot of shoots for Playboy, and she's not planning to stop. Melena started as a webcam model in 2008, and since then, adult movies and shoots have become her passion. Melena thinks she can perfectly combine her beauty with sexuality, which is clearly irresistible. Well, I'd love to hit that!
Melena even has her own website full of filthy pics and hot videos. But, if you're up for something real-time, you can watch her Camsoda live or recorded performances. Schedule an alarm not to miss a bit!
Anna Polina
Age: 32
Height: 173cm
Weight: 52kg
Number of movies: 30+ productions
Twitter: @annapolinaxxxx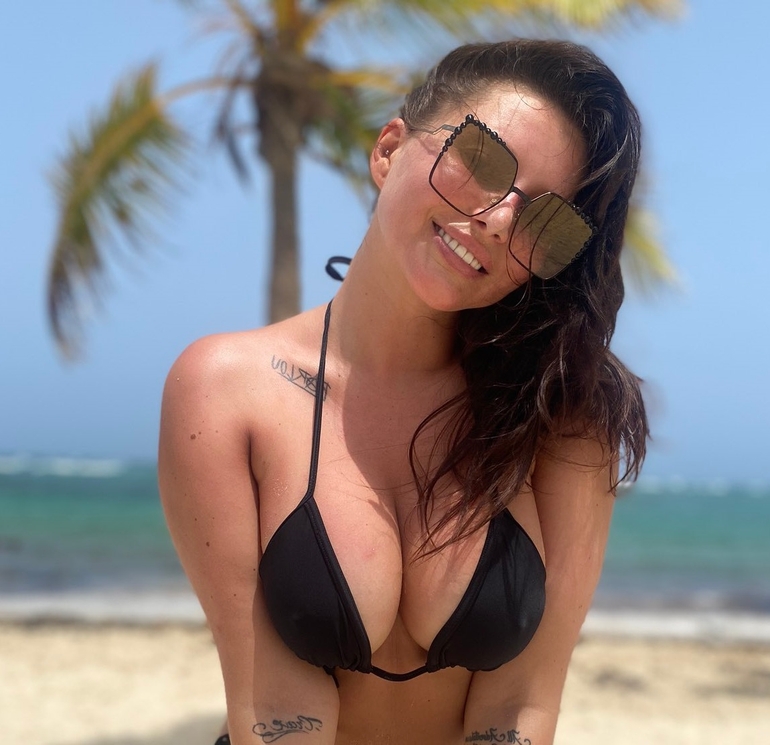 A triple winner in various nominations, Anna Polina is one of the most successful and hottest Russian pornstars. I mean, just look at her boobs, man! She knows French, loves smoking, and goes crazy about sucking dicks in between. Anna started her adult career in 2008, she even starred in a horror movie. Anna's all about talking to her beloved Twitter fans—she says it's the main highlight of her day (after being on stage fucked by three guys in a row, of course).
Anna also performs in her Camsoda room from time to time. If you're bored, just join her for a group or private chat and have some kinky fun together! She'll sure make you cum and moan even louder than her. ;)
Nikita von James
Age: 44
Height: 163cm
Weight: 50kg
Number of movies: 247
Instagram: @therealnikitavonjames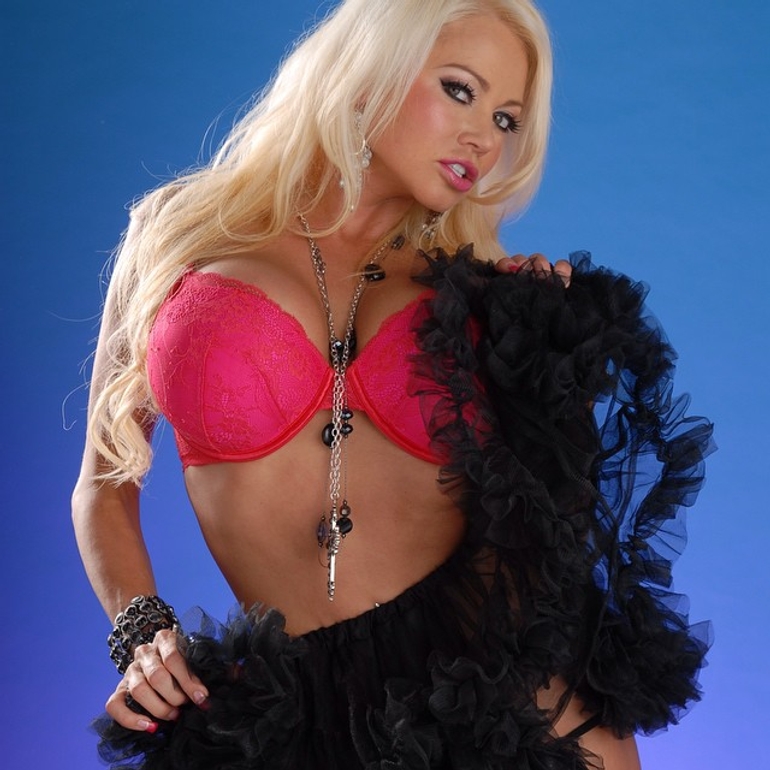 As you could've guessed, we've passed to some hot mamas! Nikita is one of the best Russian porn stars in the MILF category. She indeed began her career just at 30, so she was just meant to be a hot adult actress. Nikita worked with Bang Bros, Reality Kings, Naughty America, and many other cool labels. She was nominated six times in different MILF-related categories, has enhanced boobs, and used to play tennis and do gymnastics before entering the porn industry and working as a stripper.
Thanks to such intense sports in the past, Nikita is still smoking hot and really flexible, I can vouch for that! The best part—you can still catch her shows on Camsoda. Up for some hot piece of MILF ass? You'll land on the right page, bro!
Foxy Di
Age: 27
Height: 157cm
Weight: 45kg
Number of movies: 44+
Instagram: @foxy__dj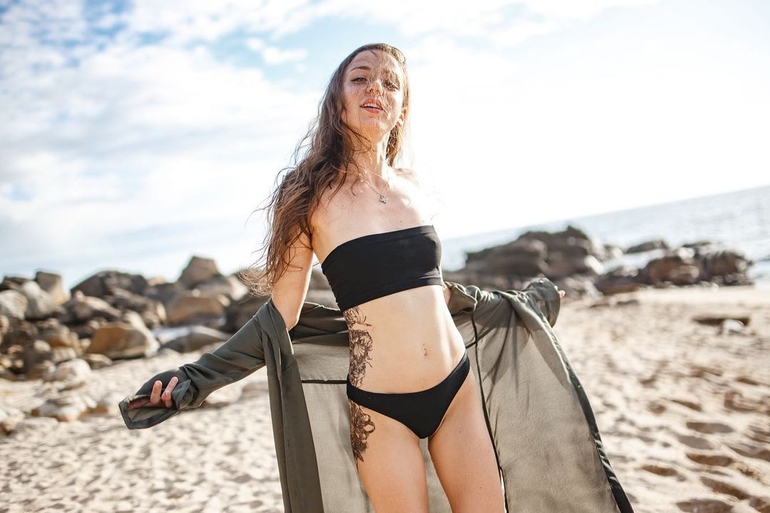 Who's one of the best Russian pornstars out there? Most local porn jerks will definitely call Foxy Di one of the dirtiest sluts you've ever seen. She only looks cute and innocent. When Foxy enters the stage, everyone can barely handle their dicks! But well, sad news—in 2017, she stopped acting and started her solo career as a music and event producer. Now, instead of Foxy Di, we have Foxy DJ, but she's still hot and doing pretty well.
If you want to see more of this hot pussy and not just listen to her DJ sets, join her Camsoda night show someday! Schedule her broadcasts and enjoy one hell of a performance.
Irina Bruni
Age: 30
Height: 173cm
Weight: 57kg
Number of movies: 60+
Instagram: @irina-bruni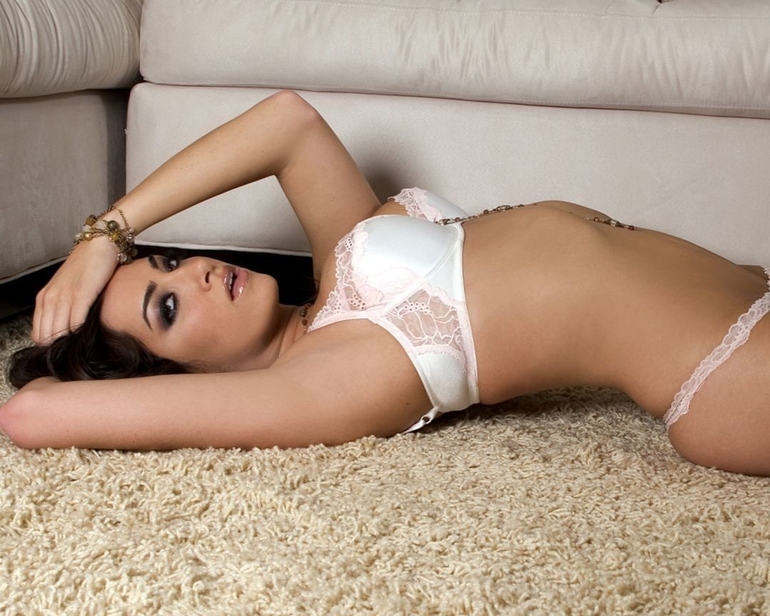 Lesbian, foot fetish, threesome, anal scenes… looks like Irina Bruni had them all! Probably the second or third hottest Russian pornstar, she's really famous for her multiple shoots with other girls. She started off as a model but then switched to the showbiz world. Irina's done productions in Europe and America and has gained huge popularity in both regions. Plus, you can still see her webcam live shows time and again. I'd better you check it out, nerd, you don't see such things too often!
Alessandra Jane
Age: 27
Height: 152cm
Weight: 49kg
Number of movies: 29+
Instagram: @alessandrajane.x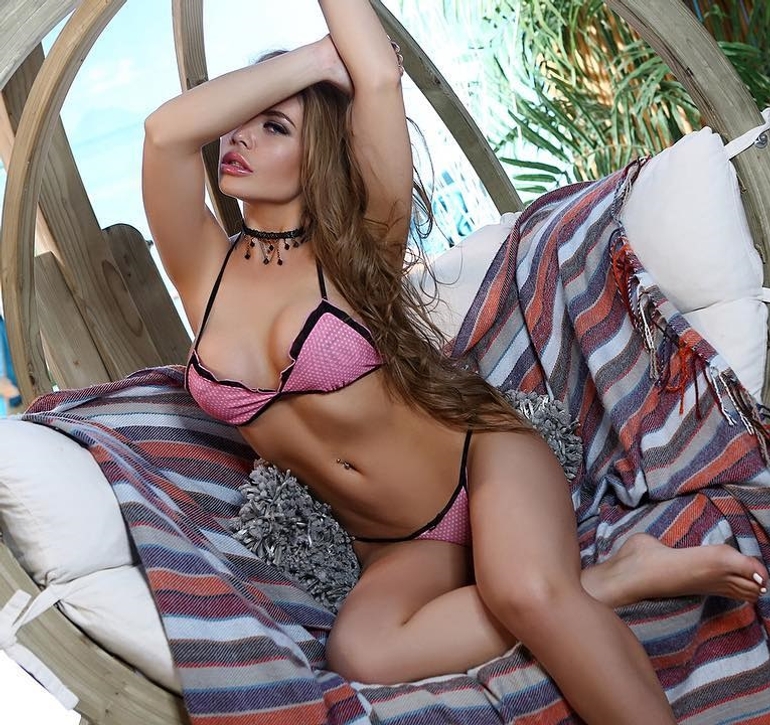 A Penthouse and MAXIM model, Alessandra Jane is definitely one of the hottest Russian porn stars so far. She's all into traveling, lingerie, fashion brands, and hanging out with friends and fellow celebrities. Alessandra is also one of the sports junkies—she loves snowboarding, swimming, and hiking. She even owns a scooter with a top-notch Dior helmet. That's the dream!
Kayla Green
Age: 38
Height: 178cm
Weight: 60kg
Number of movies: 190
Instagram: @kaylagreenx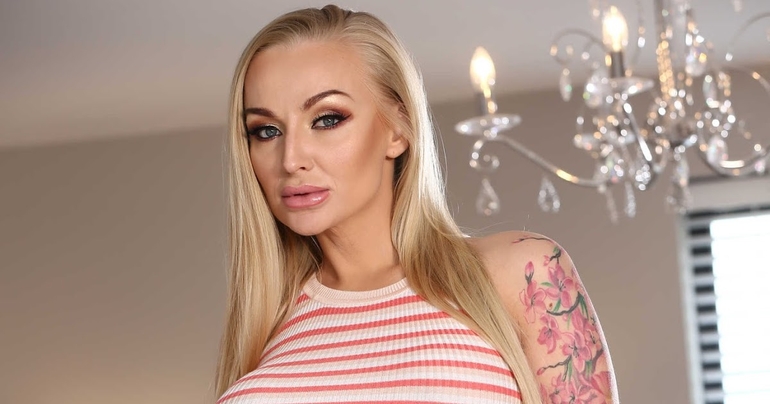 Among all these hot Russian pornstars, I couldn't skip Kayla Green. She's a totally hot MILF, a sporty and juicy one. Born in the Soviet Union, she knows what harsh conditions are, so even on the stage, she's all into hardcore scenes and almost rape-like sex acts. Kayla started her career at 30 and has performed mainly in gangbang movies and MILF-related scenes, naturally.
Marina Visconti
Age: 26
Height: 160cm
Weight: 58kg
Number of movies: 68
Instagram: @marinavisconti.real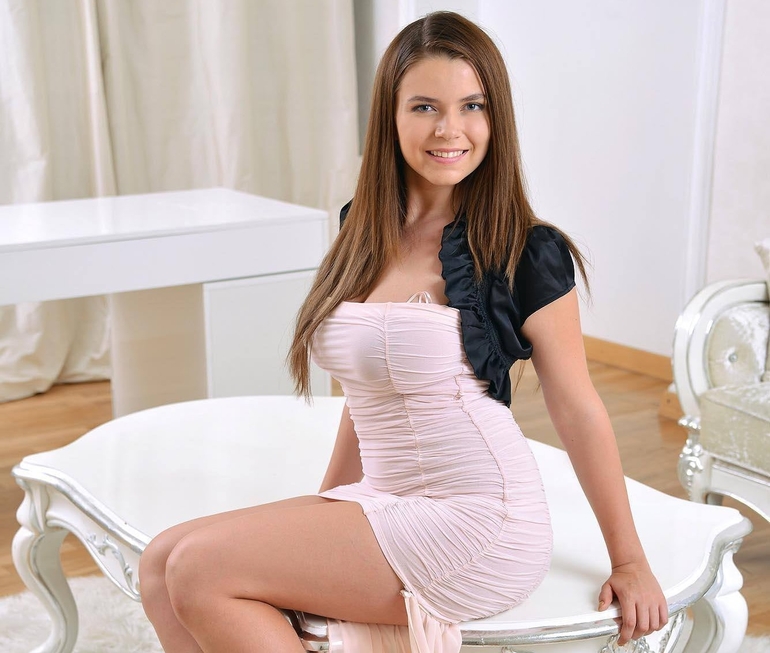 Marina is also among the top Russian pornstars. She's young, vibrant, and vibing so much that sex appeal from all her holes! What she's most famous for is her mind-blowing boobs and passion for everything hardcore: gangbangs, fisting, double penetration, sodomy, bondage. She's tried all of the violent and BDSM tricks in porn, and you know she's among those few hot Russian porn stars who could handle such activities.
Krystal Boyd
Age: 28
Height: 173cm
Weight: 42kg
Number of movies: 135
Instagram: @kapitolin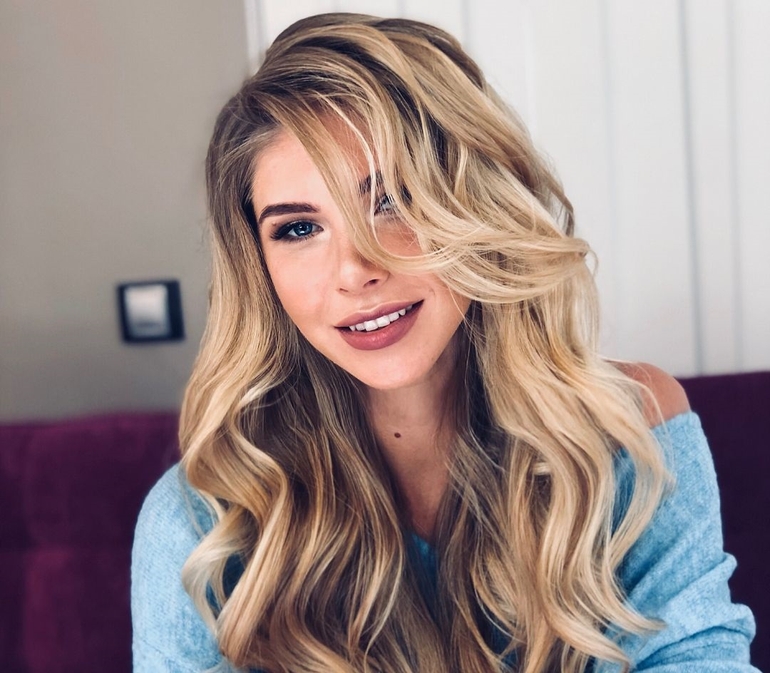 Krystal started her webcam model career in 2011. She was doing softcore shoots until she received an offer to make real money on adult movies. Krystal worked with Video Art Holland, Juicy Entertainment, and other famous labels. Fun fact: during her career, Krystal or Ksenia used over 10 aliases until finally decided to use her own name more often. She's also been ranked #20 on FreeOnes, and that's become her peak of popularity.
Sandra Luberc
Age: 29
Height: 160cm
Weight: 45kg
Number of movies: 100+
Instagram: @sandra_luberc_official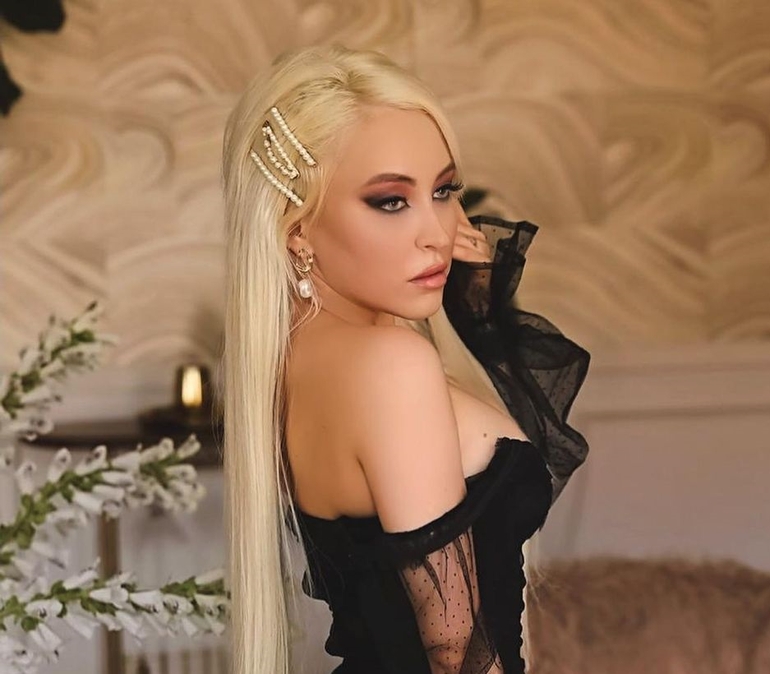 One of the hottest Russian porn actresses with daddy issues. HOT! Sandra grew without a father and has always wanted someone by her side to keep her on track. Once, Sandra decided to get a job to help herself and her mom. She was so great at making friends and connecting with others it became her main source of income. Sandra turned out to be an event host in her hometown, she was a real star out there! When Sandra realized people started to recognize her on the streets, she felt like she lacked some time to herself.
After a short break, this hot pussy was already out showing off her tender yet sexy body to all the producers she knew around. Some time passed, she became a star with a team of professionals doing their best to help her look awesome.
Isabella Clark
Age: 31
Height: 157cm
Weight: 55kg
Number of movies: 60+
Twitter: @Isabella_Clark1
If it's not the best Russian porn star in the anal category, I'm not a HookupGuru! This bitch turns you on with just one look at her smackable ass. By the way, Isabella is also known for making adult films and not just shooting in them. She's produced two adult movies about Russian slutty chicks, obviously. You should've seen this hotness and filth!
If your weenie is lucky enough, you'll see some hot stuff with no need to google her best movies!
Kaisa Nord
Age: 27
Height: 170cm
Weight: 62kg
Number of movies: 80+
Instagram: @kaisa_nord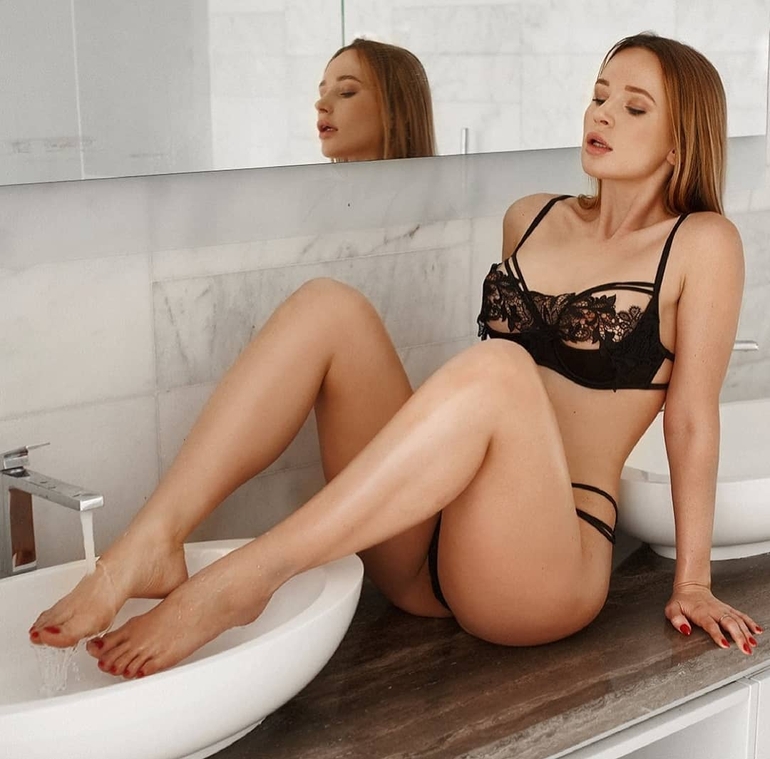 She must be the best Russian pornstar in cock-sucking and pleasing herself. Whenever you watch a movie or a Pornhub video starring this hottie, she makes both herself and her partners moan and jizz all over the place. Kaisa's got a perfect model-like body, and she's been doing various photoshoots in between too.
Oh yeah, and she's also out there doing some crazy stuff on Camsoda, you can't just miss it, bro!
Mary Rock
Age: 26
Height: 168cm
Weight: 55kg
Number of movies: 50+
Instagram: @maryrock_real
The last but not least hot Russian pornstar, Mary Rock is a sweet bisexual babe who's ready to fulfill anyone's dreams! She says she likes a nice hard cock, but she can't also live without some passionate makeout with a kinky, horny girl. Mary started off as a slutty 22-year-old with great ambitions and big expectations. Since she's got her sex education lessons quite early, it wasn't a problem for her to discover the world of adult production and become a huge success. Her favorite scenes are solo, lesbian, and hardcore. Mary's even worked with Cybil A, Aubrey Black, and Kaisa Nord. This starlet knows how to play with her toys too, so you just can't miss her show!
So, who's your top Russian pornstar now?
After you've seen all of the slutty chicks here, it's time to warm up a little and refresh your memory on whether you've spotted any of them in porn movies before! These Russian female porn stars deserve your attention, that's for sure. Prepare some napkins and lube—it's gonna get messy around here!