How do you usually get her attention? Well, one of the most traditional (and effective) ways is to invite her for dinner.
Perhaps, if you chose this option, you would order a steak for yourself, whereas she would go for a low-calorie salad. Two of you would drink some wine to get both your brains and bodies relaxed, and then you would just wait: will she caress your calf with her tiny foot in a red shoe or not?
You wait – but nothing happens. She, bored, is looking out the window and even an idea of asking to come to her home "to have a coffee" seems improbable to you. What to do?
Have you ever heard of aphrodisiacs or love drugs? Next time, instead of a vegetable salad, you may order one in the menu for her – and she won't be able to leave the restaurant without ogling.
So what are these magical products? Here's the list.
RELATED: 10 Dirty Talking Dos And Don'ts
#1. Oysters
Love drugs are known for increasing libido. Oysters are known for increasing it extremely fast. 15 minutes after eating eat her mood will drastically change, and in 15 minutes more she will be ready to savage you. So make sure you quickly order a taxi, and you head towards the nearest hotel. And make sure there is a partition between you and a driver.
#2. Figs
Fresh figs look sexy, and they will make your lady feel so as they are rich in amino acids, which boost sexual stamina and increase libido.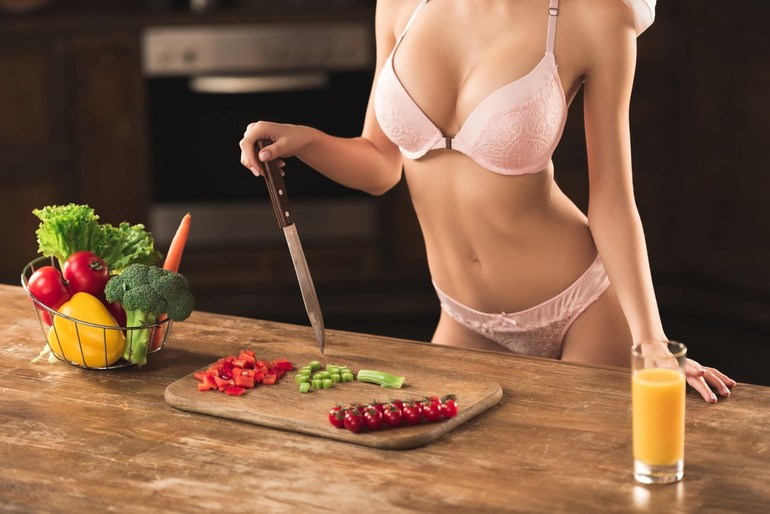 #3. Cinnamon
If she is into desserts, order for an ice-cream with cinnamon or a cinnamon roll – you will see how much she will blush after eating it as her blood will be pumped faster. Cinnamon can indeed increase her heartbeat and make her horny as hell.
RELATED: The Best Music For Sex
#4. Avocados
If she is reluctant to eat anything apart from a salad, you may suggest she order a salad with avocado. This large berry is rich in folic acid and vitamin B6. The last one, by the way, helps to boost testosterone.
#5. Truffles
These fruiting bodies are a good option, but there's no guarantee they will work for everybody. Nevertheless, the big deal with them is their musky and woodsy manly odor which can drive your girlfriend crazy.
#6. Salmon
This fish is full of omega-3 fatty acids. So apart from keeping the heart in good health, it can supply the body for producing estrogen, testosterone, and progesterone.
RELATED: The Secret to a Professional Hookup Revealed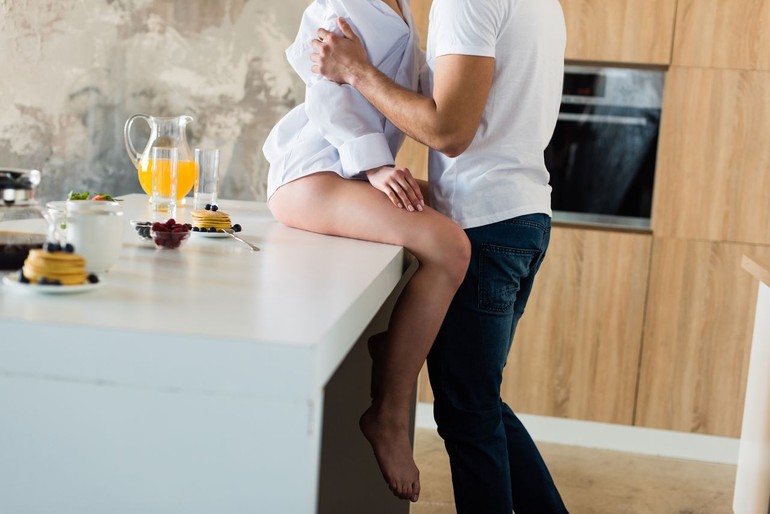 #7. Marshmallow
Once again, a dessert. However, before you decide to buy it for your lady, make sure all components are natural – it should be a plant-derived marshmallow. Otherwise, she won't get turned on.
#8. Vanilla
Vanilla can create a calming entourage. So if you want a slow-ride night, go for it.
#9. Dark Chocolate
According to some research, chocolate contains phenylethylamine, a stimulant which can make people feel more excited and happy. But it can also stimulate the sexual power in your women. Just remember – the darker, the better.
#10. Pomegranates
These are high in antioxidants that help cater blood flow to all areas of your body (and genitals too). Think of drinking pomegranates juice.