Where to have outdoor sex? You probably have asked yourself at least once. This is a risky yet exciting way of having fun with a long-term or one-night partner. It's an easy option if you know the places and positions. So why wait any longer? Let's see what these public sex ideas are!
Why should you try having sex in public places?
All the risky and dangerous things bring the adrenaline to your head. You feel more confident, braver, and ready to do whatever you've never thought of. This is the main perk of having sex in public. You get afraid of being caught, you want to do a quickie with your girlfriend or a random chick, you both get too excited to leave this idea behind.
Sex in public places is a great way to spice up your everyday life and sex routine, it helps create endorphins in your body, therefore, you become more cheerful and relaxed after trying it once. After public sex, you'll become more open-minded and willing to try new things too. It's a good tip for both long-term and occasional relationships as you're never bored.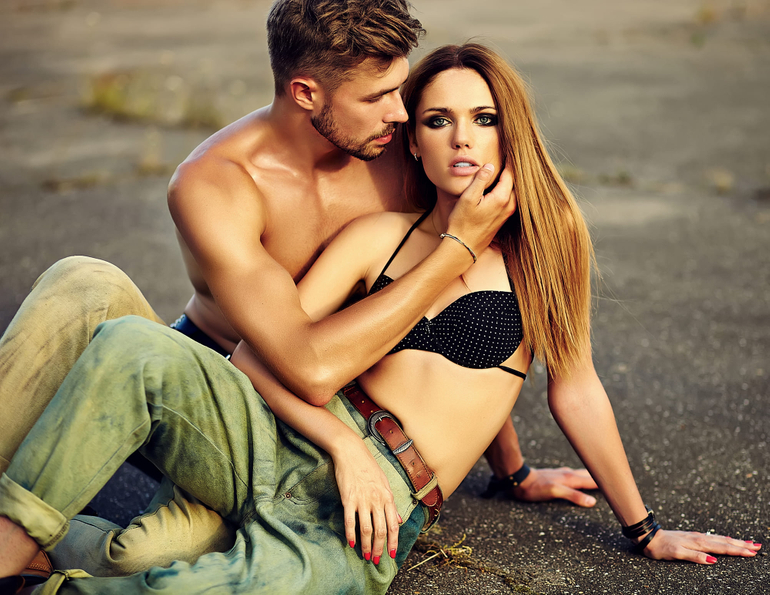 General tips for outdoor sex
Here, you'll learn some theory about making love outdoors so that you don't mess it up. Tell your date you're going to do something different and take her to a new place where you can possibly have sex at. What are the next steps then?
Find a secret place
There's always a quiet place in a crowded room. Find the spot for making love outdoors and take your date right there. This can be a corner at the bar, a bushy area at your favorite park, or even a distant library shelf. The quieter the better. Get there faster than anyone else, start with foreplay to get even more turned on. Try to make it silent so that nobody has a clue what's going on around.
Don't feel guilty if you get caught
Sometimes shit happens. You just got caught. But who cares? Even if you pay the fine, it's worth it, right? You should only care if you're both having fun! Make sure your partner is doing fine too. Ask how she feels about being caught. If she, like you, doesn't care, great! You can keep on doing it. Maybe you'll love it when you get busted in a crowded place? It can be a thrilling game. ;)
Never forget about protection
Condoms. This is the only golden rule not to be broken, especially while having sex outdoors. Always check whether you have enough of them and if they're not expired. Even if you forgot them and your weenie is already hard, don't neglect to go to the pharmacy. Stop STDs and HIV from spreading.
Make sure you're both comfortable with the venue
Sometimes, the place doesn't match your preferences or expectations. Your partner has to be ready to have sex here in the first place. Ask your girlfriend what kind of place she expected to go to. Find out what kinds of places are off-limits to her. Only after that, plan your sex trips to different places. And sure, try to find a compromise if you can't decide where to hookup. Get relaxed and have fun wherever you go!
Ensure the place is clean
Who said hygiene isn't important? Apart from STDs, there are different issues that occur if you're neglecting hygiene, like a rash, acne, etc. Wash your hands and little friend before and after the intercourse to avoid unpleasant surprises the morning after. Take a sanitizer if you're too afraid of bacteria.
Don't be too persuasive
Having sex in public is fun, but not always and not for everyone. If you see a partner isn't happy about the idea, just let it go. Or find another chick that won't mind doing it. Of course, if you're not in a long-term relationship. You may not have a quickie in a dirty bathroom in a bar, but you'll still be able to do it in your own kitchen, closet, or even the roof if you're living in a flat. Experiment with that!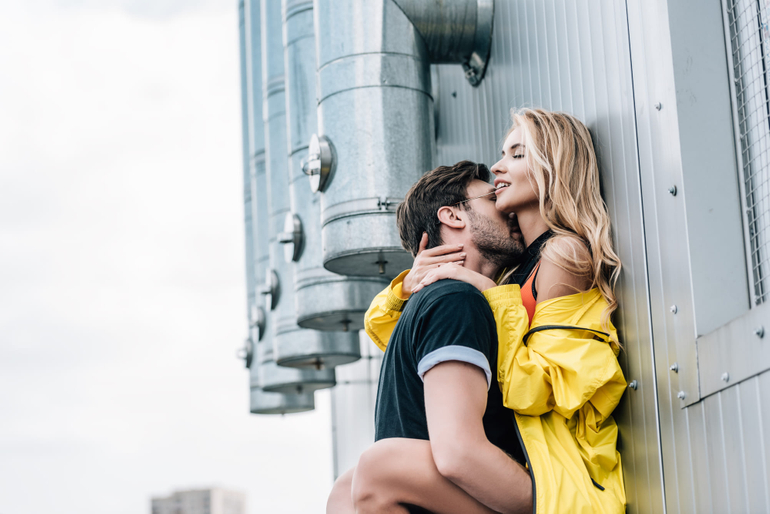 Best places and positions for making love outdoors
Now, let's move from theory to practice! Time to talk about sex positions you can practice in public and the best places for your dirty deeds. Maybe you have some other ideas or fantasies?
Sex in a bar
Classic situation. You go for a few drinks, she takes your hand and leads you to a bathroom. A huge line and lots of weird faces after all. But totally worth it. Sex in a bathroom of a bar isn't always clean and pleasant but works all the time. Loud music, lots of people, risk of getting caught before you enter the WC. Hi from the 90s! Used to be a hit back there for those who loved having sex outdoors. What position to choose? This can be a blowjob for starters, then a rude fuck against the wall, fast and a bit aggressive. You can do a doggy style if your chick leans on the toilet or a sink. Anal can work well too.
Sex in a park
Find a huge bush or a thick tree where you can hide. Pretend you're just lying on the ground. In fact, you'll be doing it in an embryo position, or, if you're sneaky enough, a missionary, a horse rider, or any other sitting position. By the way, you can fuck while your girl is sitting in a lotus pose! A good idea if you want to pretend you're just kissing or hugging. What else can you come up with?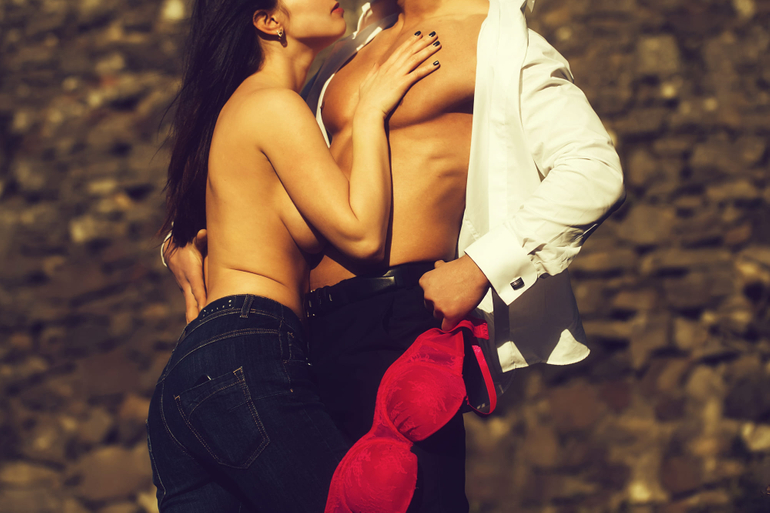 Sex in a church
You little minx, how dare you forget about the church sex? God may forgive you for this. Although he'll be watching. Sometimes, the confession rooms are free, as well as the altars or church bathrooms. What a perfect place to sin like a devil before a wedding or a Sunday service? Even well-behaving girls and boys can get nasty sometimes! Even if you get caught, you can go to the confession room once again and ask God to forgive all your sins. Sounds like the masterpiece of the devil, huh?
Hookup in a shopping mall
Here, you've got so many spots. Bathrooms, dressing rooms, cinema. You can start with a handy in the cinema, then continue with something harder in a dressing room, and finish it up in a just-cleaned bathroom, making your chick jump on your bone or make her moan from pleasure while doing her against the mirror. Use condoms everywhere and don't forget about hygiene! And don't mess in a food court. It's the worst place to have sex at.
Sex in the sauna
You may know many gyms, water parks, and spa centers have saunas. They're all dark, hot, and there's a lot of steam to hide your nasty deeds from others. If you want to get kinky in a special place, a sauna is a perfect one. Get your best swimwear, then gradually take it off, do a quick handy, make each other hornier, and then, you can go on with mutual masturbation, slow sex in any sitting position, or simply close the doors and do whatever you want to your gal. Time to get all sweaty!
Sex at the university
What can be better than getting a spare room after all those tiring classes and let off some steam with your partner? Sex at the university is a very extreme thing when there are still students hanging around. Or even lecturers. But be sure, this will be your best experience as a student. Ensure you have the lock on a door, nobody's walking down the corridor, and there are no more classes in this room. Then, start off with foreplay. Use your imagination and do some interesting positions while she's against the wall, lying on the table, or sitting on the desk. It's very comfortable to lick her pussy while she's on the desk. You can also lay her on the table and do her like a real alpha.
By the way, a classroom is a great place for role-playing. You can even dress up as a naughty student and her strict teacher, or simply get all covered in chalk and play with the classroom equipment. Who said studies can't be interesting?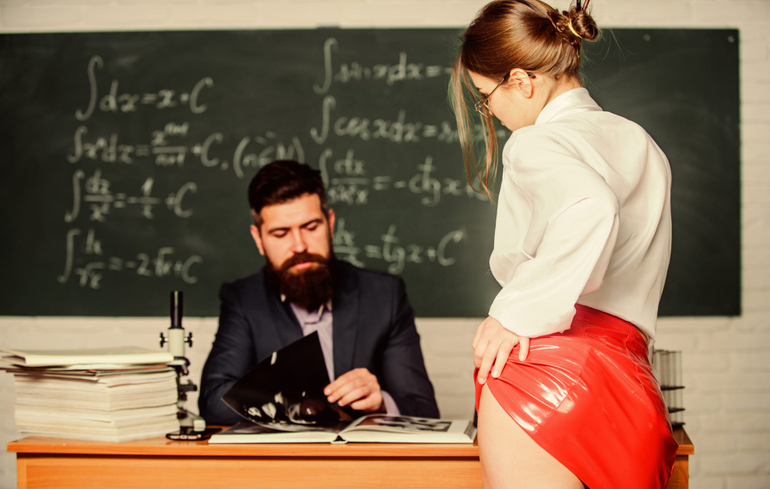 Oh, and what about the school shower? After you get all sweaty at your PE class, going to the shower is the best thing to do. If you're so lucky and have a shower room at your school, wait until it's free and get a bit naughty with your chick. Hot water, you're both fully naked, nothing restricts your moves. You can even make some bubbles for a more romantic touch. Lift your girl and make her levitate from pleasure. You can also do it sitting on the floor or just having anal sex. The foreplay can start before you get all wet. No extra lube needed, everything is perfect. Why haven't you tried it yet?
Feeling more confident now?
Now thinking of how to have sex outside is no longer an issue. Time for some experiments and fun! Try different positions, places, and maybe girls? For perfect outdoor sex, everything should fall into place, so don't miss the perfect venue with the wrong person, don't forget about protection, and enjoy the risky living to the fullest!