You have spent a great time with your date, finished your drinks, and are ready to continue the evening in a more relaxed and intimate atmosphere. When the flirting gets heavy and thoughts a little dirty, your partner tells you she wants something special tonight, meaning she wants it rough. Wonder how to have hard sex?
Don't worry, whether you want to add some fire to your sexual life, or your hookup mate wishes to play rough with you in bed, here is how to do it right. This rough sex guide is here to help you out!
What is Rough Sex? Welcome to Rough Sex 101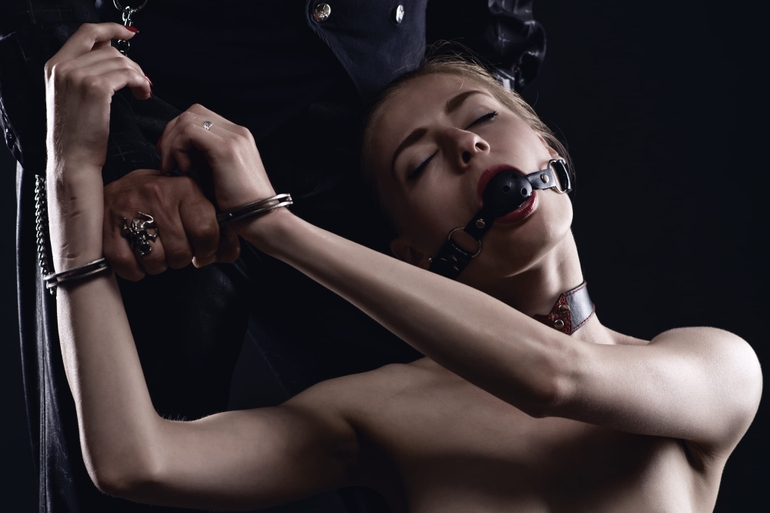 When you think of violent sex, you probably imagine having sex with some pain, violence, and anger included. In fact, it's not really like that. Rough sex is mostly about how you do it, not what you do. Good hard sex is usually more energetic, rapid, and passionate than the usual romantic-style sex with candles and beautiful lingerie. Aggressive sex usually includes such "add-ons" like spanking, slapping, punching, dirty talks, biting, following commands, etc.
It's not offensive or discriminatory at all. Instead, it's more encouraging and extreme, that's why many people get more turned on during it or are eager to try it if they haven't done it before. BDSM, masochism, sadism, bondage, and dominance are also rough sex forms, so if you've ever tried any of these and liked it—congrats, you're in the team!
Do girls like rough sex?
On the one hand, girls seem so tender and innocent, they just won't handle any extreme intercourse. On the other, they're more perverted and wild than you think. Girls are also risk-takers and don't want to seem prudes to their partners, hence they like trying something new to please their boyfriends. This doesn't mean they're dependent or don't have a character. Vice versa, actually! Rough sex is what helps them really feel their partners, feel alive, and realize how cool it is to have some rough things to do in bed.
Girls like having rough sex with the guys they really trust and who, they know, won't make them feel bad or experience any sort of pain. This is a healthy new step in their sexual relationships when handies and blowjobs aren't that thrilling, and all the positions in Kama Sutra seem boring and well-practiced. Plus, many girls get turned on by spanking, bondage, or using the dirty talk, they're just too shy to say it out loud.
Why do men like rough sex?
Men have various triggers that encourage them to try or continue having adult rough sex with their partners. These include drinking alcohol that awakens some wilder senses in a man and makes him a bit more aggressive. Also, it's about curiosity as lots of guys want to try something new, diversify their sex life and add to their sexual experience. And finally, post-aggressive state or the adrenaline rush after a gym session or, for example, being in a fight, and so on. Each man has his own triggers and depending on the occasion, they interchange and have a different degree of power.
Men who practice rough sex tend to be more confident and passionate, and they know when to stop in order to bring only pleasure instead of pain and unpleasant emotions to their partner. It's also a great way for a guy to let off some steam after a rough day at work, a heated argument, or a tense sports match he's been to a few hours ago.
Why Rough Sex is on the Edge?
In spite of the renaissance in feminism, many women still want to be dominated in bed (only in the context of a sexual play). In fact, according to the University of Texas, 57% of women are becoming turned on the idea of implementing rough sex tricks in their lives.
As sex and relationship therapist, Stephen Snyder, M.D explains, "a majority of females who love forceful sex are doing it for a simple reason: it just turns them on". It doesn't matter that humanity made a huge leap forward, some angles of sexual behavior are still primal. Time to think of some ways to have rough sex, bud!
It is not vanilla sex, that is why both partners should use common sense and take into account the desires of each other. Sometimes it may sound great when you are both aroused, but in the process, something can go wrong. That's why, if you don't want your sexual experience to turn into flashbacks, be very attentive to your partner and learn some rough sex advice from the experts in the area.
Best Rough Sex Techniques To Have Really Hardcore Sex
How to have great rough sex? This isn't a hard question, dude! Relax and think of the most pleasant thing you'd like to do to your partner and just do it. No need to worry as you both agreed on it, and there are no limits to your fantasy. Still, some techniques are quite helpful if you're either about to have your first rough sex or want to try something new.
Doggy style with a twist. This is a well-known position for hardcore sex. There's one but—you can make it even more extreme and passionate! Try pulling your girl's hair, spank her ass, grab her boobs, or even place a mirror in front of you two, so you could watch and get even hornier.
Reverse cowgirl. If your girl doesn't know how to have good rough sex, just put her on top and fuck her from the back. The reverse cowgirl help reach the most sensitive parts of the girl's vagina—you may even reach the G-spot. True story! And you also get more pleasure as the penetration is a bit deeper than usual.
View from the top. Make your girl sit on your hips and fuck her from her back. This way, you may grab her boobs and pull her hair, and she can literally jump your bone however hard and frequently she wants. Plus, you could reach for the clit too to make it even a more bumpy ride!
Tips for Rough Sex to Make Everything Right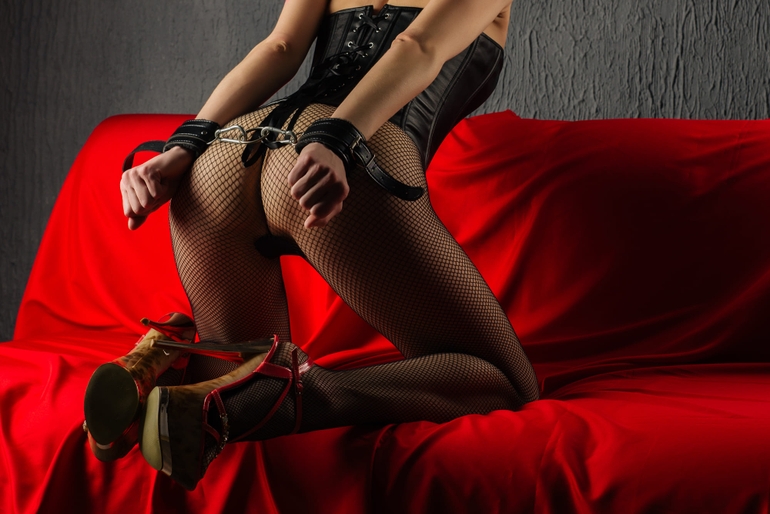 Talk about it
The first thing to do before everything has started and some of you has come up with some crazy rough sex ideas is to discuss a safe word. Once one of you says a safe word, it is a sign to stop everything. Without a safe word, forceful sex may eventually turn into rape. Discuss it and stop everything once it has been spoken.
Loosen up
If you have met your partner on an adult dating site, then you both can be a little nervous. Therefore, get comfortable before sex. Take a hot shower, finish a bottle of wine, and warm up on something new and certainly fun. If you're not relaxed enough, rough sex will be a painful and unpleasant experience, and this may cause some bodily pains, cramps, etc. Don't worry too much and steer into the skid, you sure will reach cloud nine if you get rid of all the unnecessary stress. Just imagine you're having ordinary sex with your partner and you're not expecting any "amendments".
Feel the dominance
Usually, a person with dominant features in real life can let it go during sex. If you don't know how to get everything started, then start undressing her. But forget about all this vanilla staff, instead of a regular undressing, yank her skirt up or tear off her bra and panties.
You will see how fun rough sex dating can be.
Pull on her hair
As soon as you've got undressed, get attention to her hair. Pulling her hair can be both very sensual and a demonstration of masculinity. You'll see that playing with her hair in combination with other sexual moves will turn you on. The main rule is to pull from the roots instead of the ends and do it quite gently so as not to ruin the mood.
Try biting her
Her neck, ears, and nipples are zones you should take care of. Biting her is what makes rough sex different from vanilla sex. If you want her to leave fingernail marks on your back, then ask for it. That can be a great part of your rough play.
Spank her
You can play a game where she is a bad girl, and you are punishing her. Call her bad names, then bend her over your knee and slap her. Doggie style is also the distinctive feature of forceful sex.
Always have enough lube
One of the main tips on rough sex is always having a lube by your side. This prevents you from having bruises and fractures on your "strategic parts" and excessive pain during sex. This, in combination with a thicker condom, is a secure and pleasant way to stay safe and not worry about the morning after effects.
Lastly, there is one important rule that will help you stay in the mood. Whatever happens, don't laugh. At the moment you start laughing, you break the intensity that is required for rough sex. Don't let humor break the mood and stay in a moment.