Playboy is the most well-known adult magazine ever. Probably every girl has dreamt of becoming a Playmate at least once in her life. It's always associated with beauty and sex appeal, and now the magazine is more inclusive than ever. Hef knew how to do it right! Let's see how Playboy is doing now by looking at this playmate list with the hottest cover girls from recent years.
Who are these hottest Playboy cover models?
No reason to make you wait any longer, let's have a bit of a guilty pleasure (or maybe not that guilty, huh?). Gentleman, meet the hottest Playboy girls of recent years! Sure, what we always see is just a nice picture, but what's hiding behind it? Time to figure out.
1. Geena Rocero
Meet and greet the sexiest playmate out there, Geena Rocero from August 2019 cover! Who'd ever believe she's a trans girl? She's a fab Filipino based in NYC who started modeling and accepting her body at the same time. She's even been a TED speaker on transgender people. Then, she started her own advocacy company and even a production label!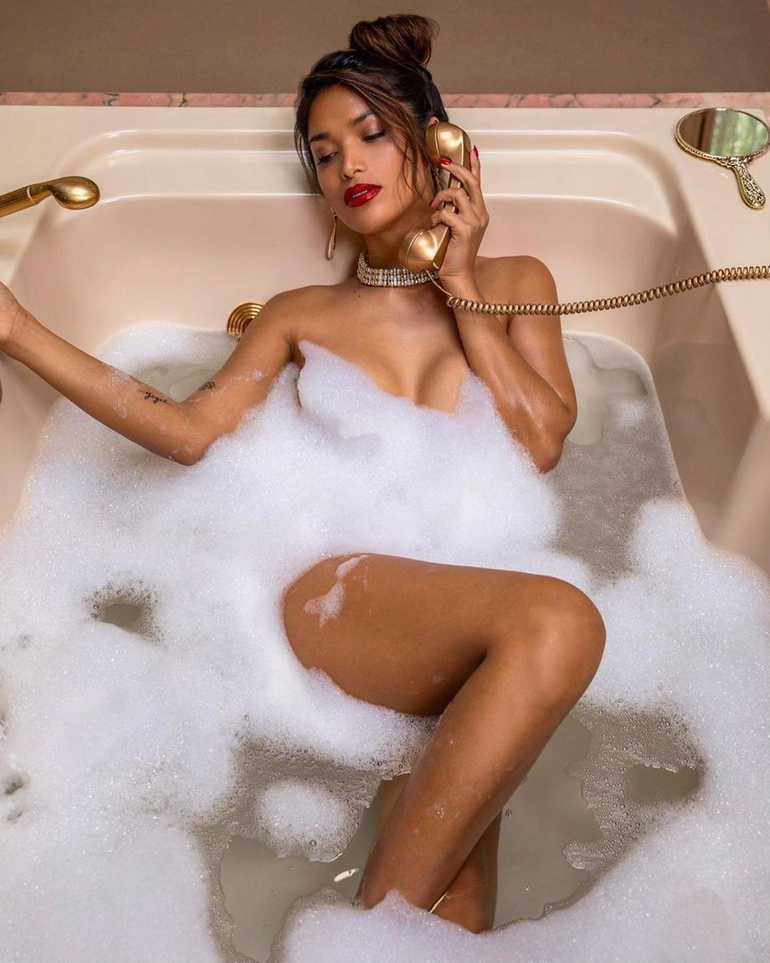 Apart from these amazing achievements, Geena's got a hidden talent for creating swimsuits from natural materials like banana leaves or grass, for example. You do want to see more of this hot ass!
2. Megan Moore
Hi from February 2019 cover! Born and raised in Vancouver, Washington, Megan is a hell of a blonde. You'll never tell she's a video game geek, huh? She's also an animal lover and an avid traveler. She has never been a party animal, she prefers a good book and watching HGTV instead, eating a pepperoni pizza. But well, she's got some hot stuff to show! And it's clearly noticeable from her Instagram profile.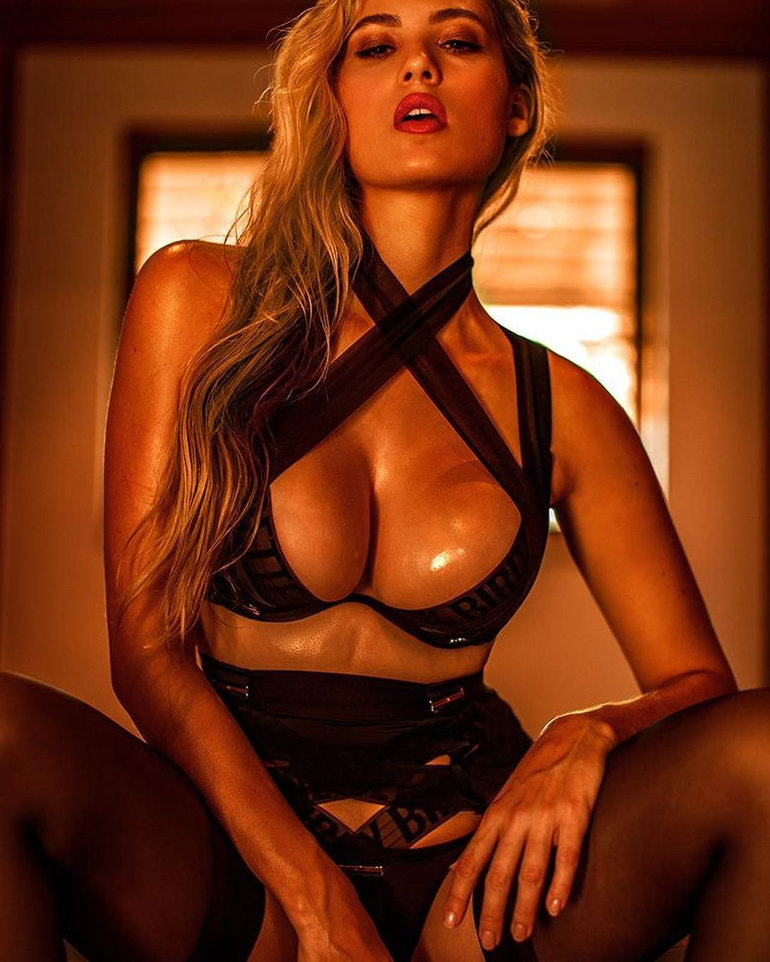 3. Shauna Sexton
The last name of this May 2018 playmate speaks for itself. Can you believe she's a 22-year-old vet tech? Me neither. She's a gym rat and a whiskey train at the same time which creates an explosive combination.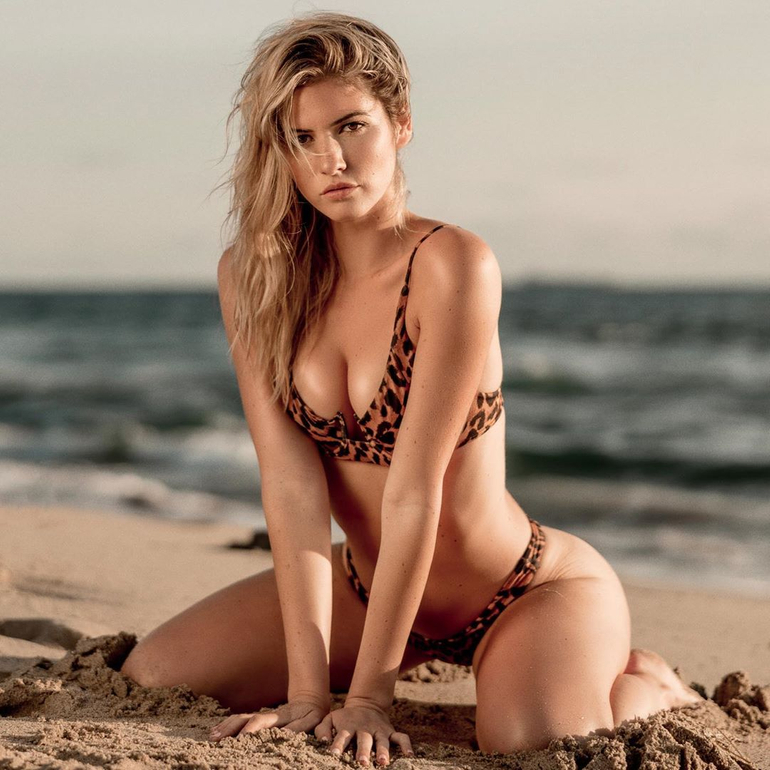 Shauna is an impulsive creature who loves working under pressure and is never hiding her true feelings. Nevertheless, she's got a great sense of humor. And yeah, a nice body too, because that's what you came for! Just check out her suntanned ass and other awesome nudes on her Insta profile and you understand everything yourself.
4. Kayla Garvin
January 2018 introduced us to Kayla, an Oregon angel with a passion for arts: she's a keen painter and photographer. She loves tequila, hates going to the gym, and is trying her best to live life to the fullest. Oh, and she gets turned on by attentive and considerate men. Take to notice, dudes! Sweet and tender, this little angel will be a perfect match for your stare game tonight.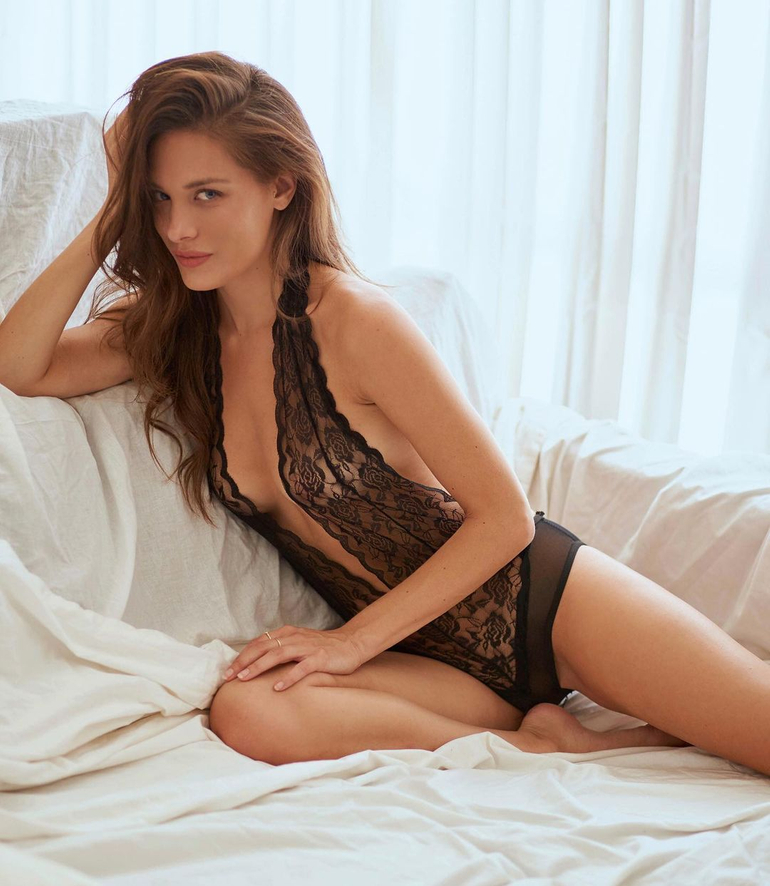 5. Miki Hamano
March 2019 showed up featuring Miki Hamano on the cover, the hottest playmate. Try something new and look at this smoking hot Japanese gal. Have you seen those boobs? Oomph, you're missing on them, guy!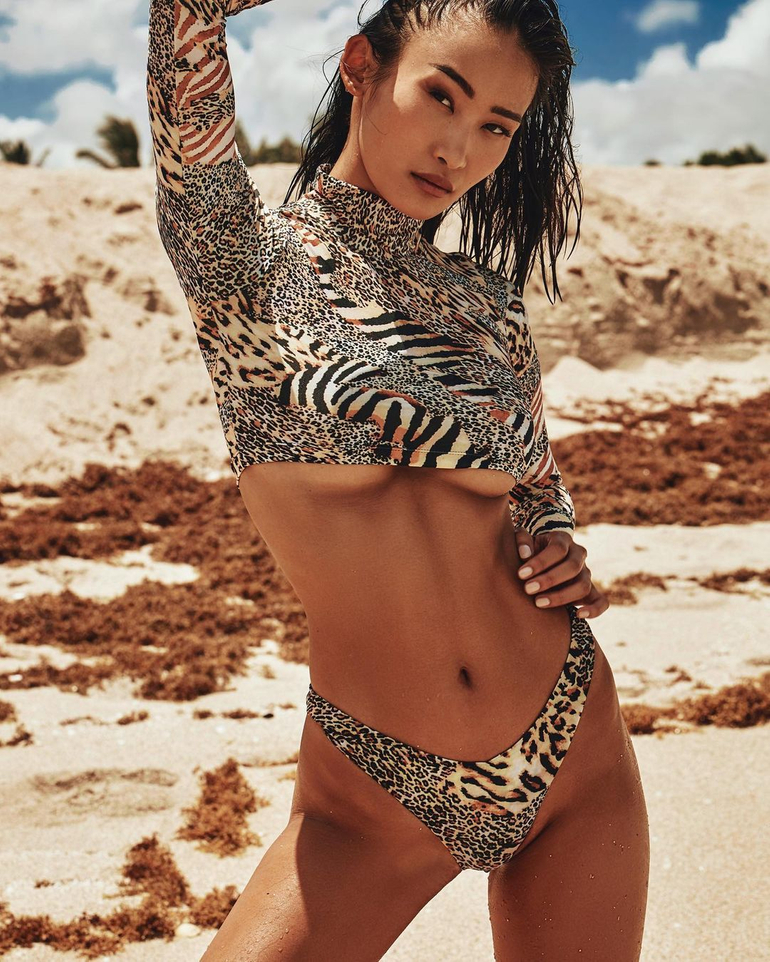 Miki Hamano is a true Mexican food lover (hot things get attracted to each other I guess), feels comfortable showing off her nipples, and finds straightforward guys extremely sexy. By the way, she never wears glasses or contact lenses to a photoshoot so that she can't see anyone's facial expressions. Yes, we all get nervous sometimes!
6. Jordan Emanuel
This December 2018 chick is the hell of a woman! She's independent, proud of herself, her body and sexuality, and she says she's Extra. What a character! A dream Playboy woman!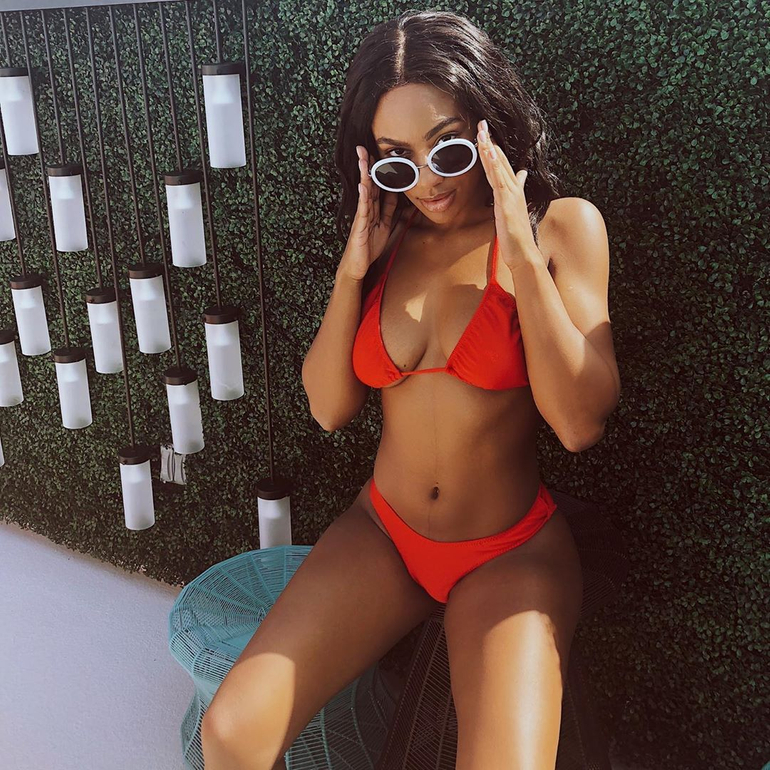 Jordan loves astronomy and astrology, she even has a star named after her (as a gift from a friend). No wonder she believes in aliens! Jordan collects Monopoly games and prefers to stay single in her 20s. She's got her own strong beliefs and feels very confident about herself. With such a determined attitude, she even became a 2018 Playmate of the year!
7. Nereyda Bird
Nereyda is an April 2018 cover girl born in NYC and based in Florida. She's a great model with an outstanding booty and big love for drawing. Would you like to see some of her comic books? I would.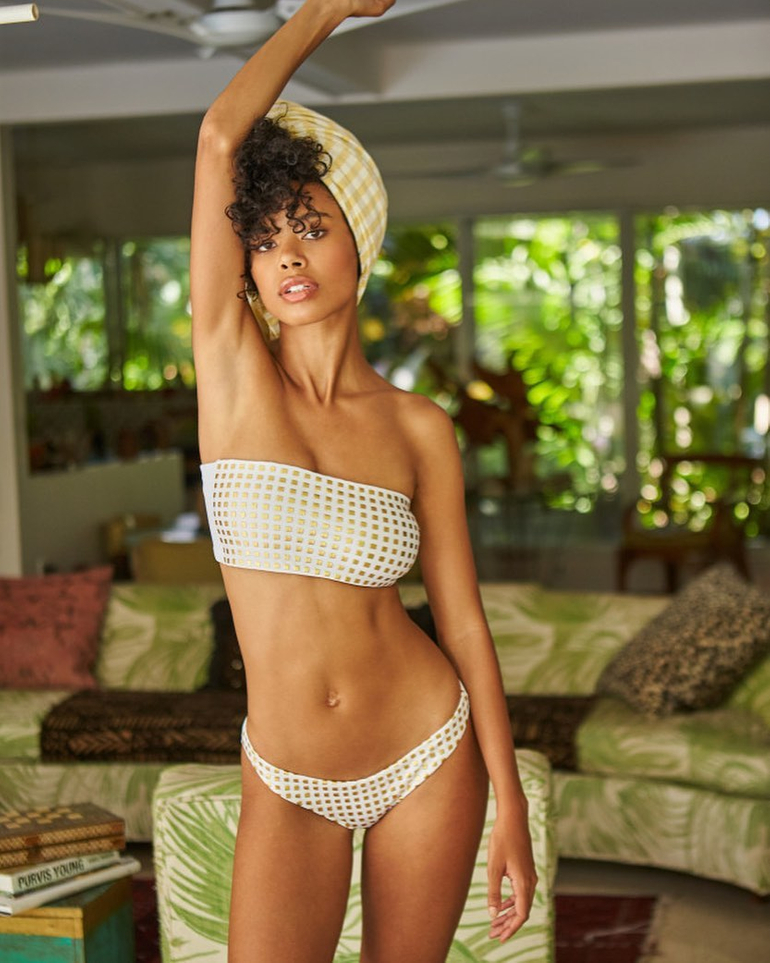 If you look at her on Instagram, you'll probably think she's a wild one. But in fact, she never goes out. This Playboy model got two cats, is in love with La Romania (a city in the Dominican Republic), and isn't afraid of her body. She can show some tits for sure!
8. Vendela Lindblom
Going bold and going bald! That's what I can say about the January 2019 playmate Vendela. Definitely, one of the Playboy bests. In fact, this badass is super-shy and cute. She's got garlic bread as phone wallpaper, finds inspiration in empowering women, and loves long-haired guys. Isn't she sweet?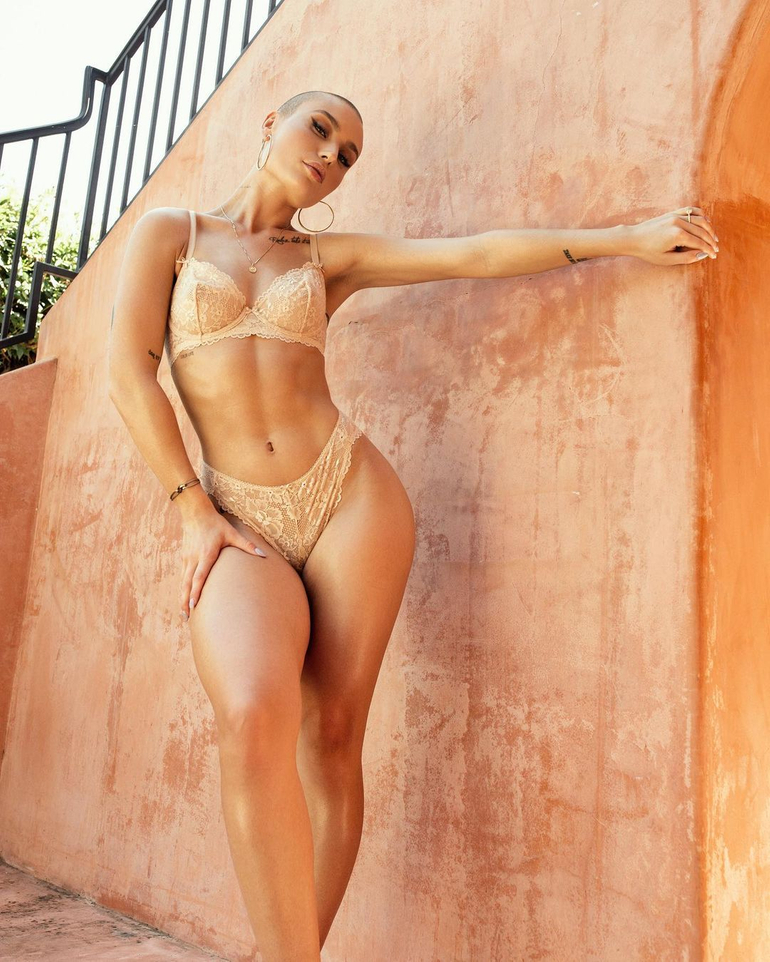 Vendela grew up in Sweden, but she never loved that pre-decided way of life that was expecting everyone there. That's why Vendela decided to take modeling and exit her comfort zone for good. She even was on the cover of Battlefield 1!
9. Megan Samperi
Hi from February 2018! This blonde cutie pie is actually a bit of a psycho. Have you seen her driving? That's not for the weak ones. Megan is 24, she loves all the manly sports like ice hockey and football, and she's always on the run.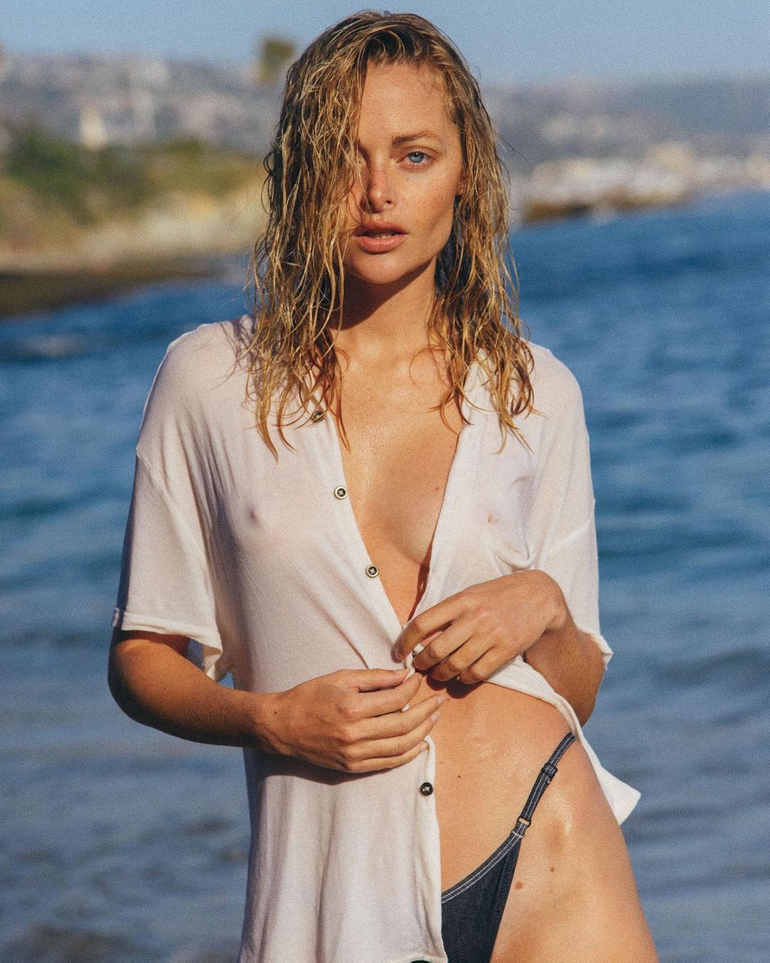 Megan is a fan of spearfishing and hunting. She has a degree in biology, so she used to be kind of a nerd. Now she's living her best life as a model. She's an open-minded and straightforward sarcastic gal who'll keep your pants tight. This Playboy model is full of surprises.
10. Teela Laroux
This July 2019 playmate has always been a little bonfire. She got her first modeling job when she was only 13, denied going to a college to travel the world, and now she's trying to promote women empowerment through her social media profiles. Teela is an advocate for tolerance, diversity, and acceptance.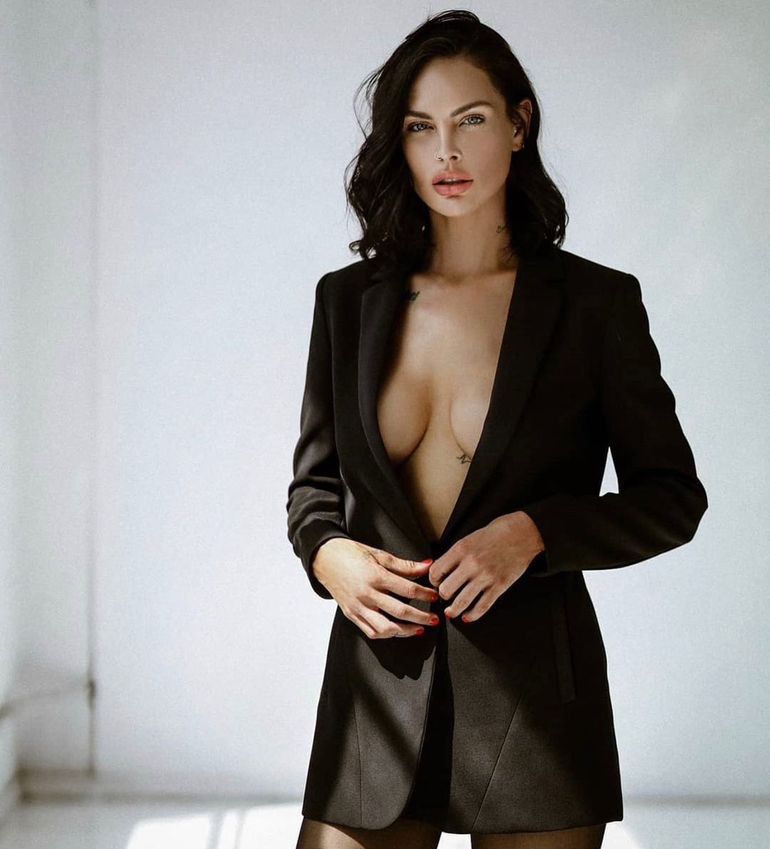 Apart from that, Teela is keen on extreme sports, and she even calls herself an adrenaline junkie. She's got 2 dogs, lives with her boyfriend, and can make a 3-leafed clover with her tongue. That's goddamn hard, I should say!
11. Jenny Watwood
The 7th and youngest kid in the family, this March 2018 playmate from Arizona is now rocking it. She's all-natural, fond of traveling, and not going to stop pushing herself in this world. Jenny used to be a show star in Rome, and now she's a model in LA. She loves Macallan with one ice cube, smoking, writing, and painting. Models love art in all its varieties! Jenny is always taking it all from her life, especially when she travels. Exploring something new each day is her motto.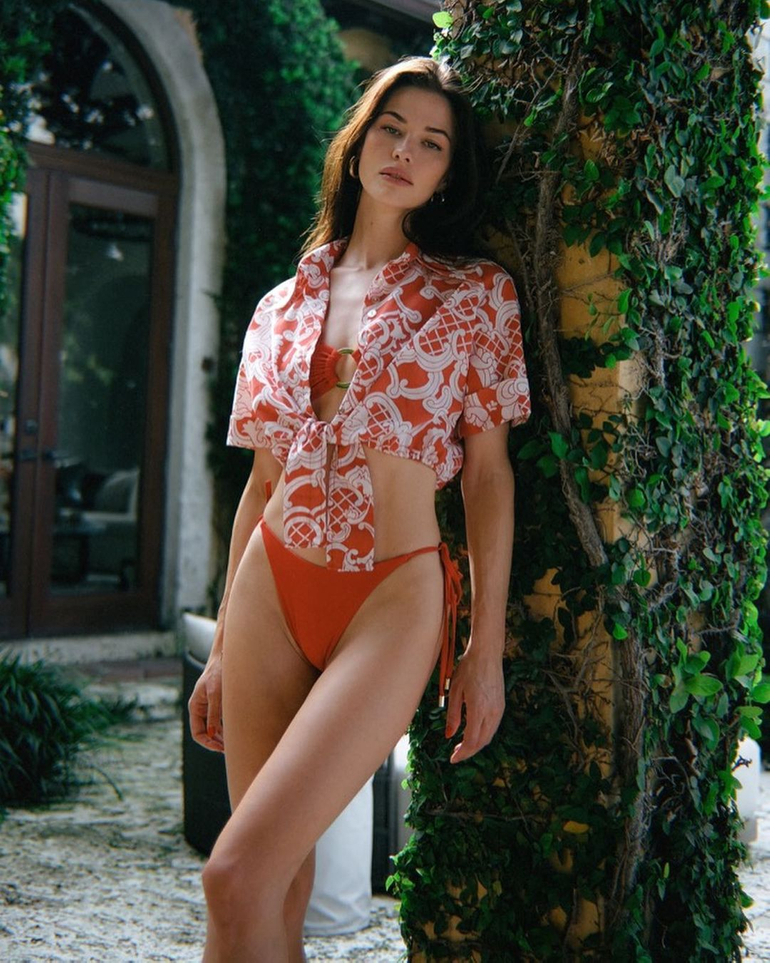 12. Hilda Dias Pimentel
Who's up for some Brazilian hot stuff? Meet Hilda from October 2019 cover! She's 28 and super sexy. Dark hair, red lipstick, and some smoking tits make her just the hottest Latina ever.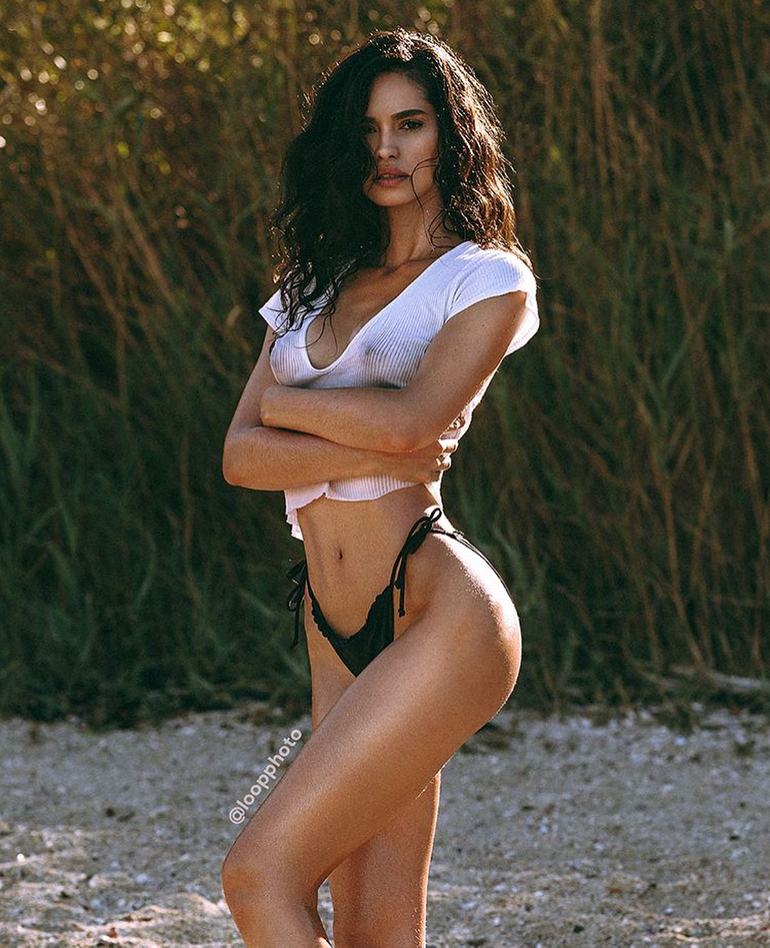 Hilda learned English by listening to songs and moved to New York. She's a Harry Potter fan (10 points to Gryffindor!) and scared of heights. Hilda has a secret crush on Keanu Reeves and organizing stuff.
13. Cassandra Dawn
They say 13 is an unlucky number. Who the hell believes this now? Look at this hot-ass number 13 of this top-chart. Cassandra is a June 2018 playmate, born and raised in LA. A travel-addict, passionate for attentive guys, and a beach lover. Cassandra's music loves are The Black Keys and John Mayer, and she's even been playing the guitar since 12. If you look at her pics, you won't tell where she's from. Her looks are very controversial. For me, she's half-Asian and half-Latina. Any other thoughts?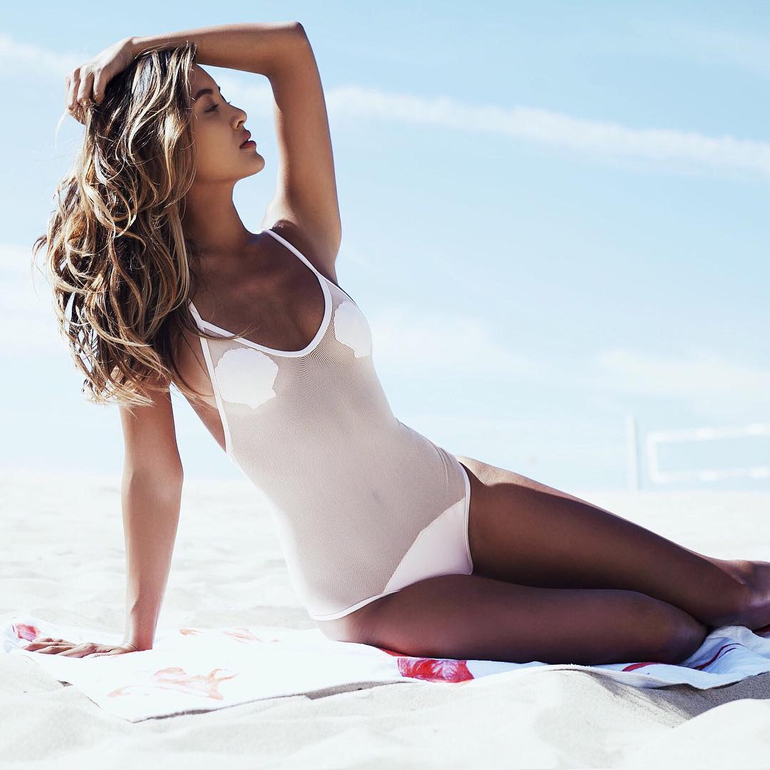 14. Lorena Medina
August 2018 showed us this extremely tempting Mexican chick. Like any other Mexican, she's spontaneous and crazy, and her idol is Amy Winehouse. You can count her in for going on a random trip, backpacking, or any other adventure. Lorena loves true gentlemen and sure, tequila. Who would've guessed?
She loves getting naked and doing all kinds of random crazy shit, so you should totally see her do something like that in her Instagram-stories and explore her profile. 100% satisfaction guaranteed!
15. Abigail O'neill
Abby, the May 2018 playmate, is from Kansas. She left home when she was 18 and didn't say a word. Abigail is really into sports and fitness and this passion brought her to modeling. Her agent offered her to do a shooting for Playboy, and where is she now? You already know.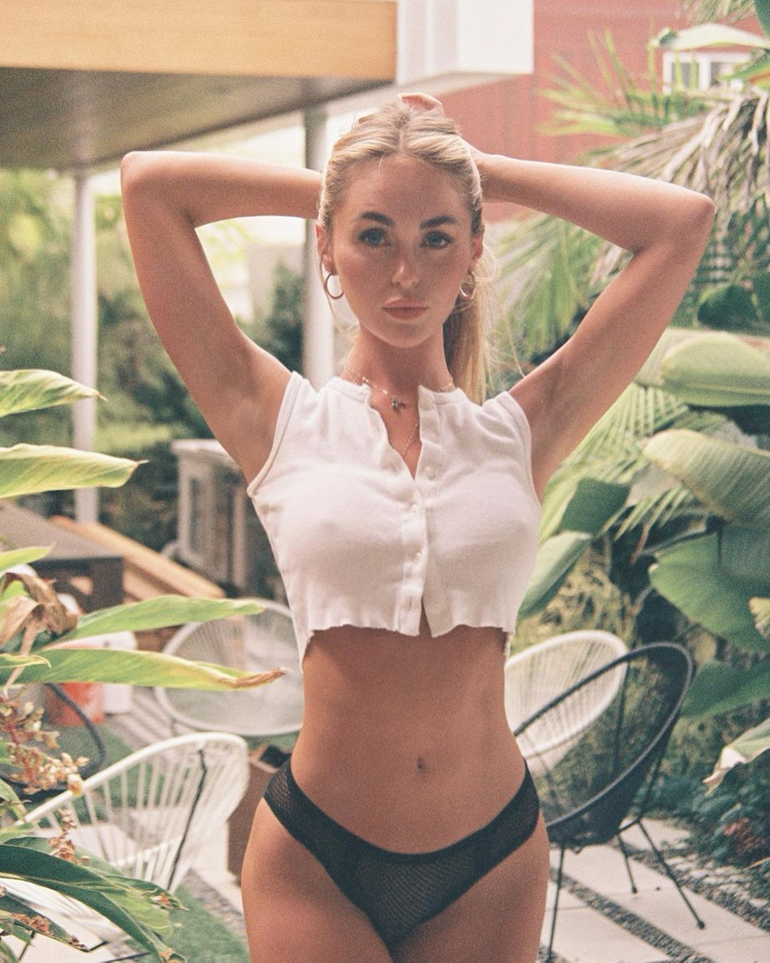 She's never been on Tinder, she never goes out, and she's always highly motivated to pursue higher goals. Whether it's modeling, sports, or any other aspiration, she's on it. She's a total motivator, so maybe you should learn something from her?
16. Sophie O'neil
Not Abbie's sibling but still totally sexy, Sophie O'neil was born in London, looks like Kate Beckinsale, and thinks she's like Rachel from Friends. She's a big adventure lover and is willing to explore as much as she can. Sophie's parents were very supportive of her joining Playboy and now, she's more than happy to be there. By the way, her Instagram helped her out! Sophie loves murder-mystery shows and playing Cluedo, that's why she's always curious about everything.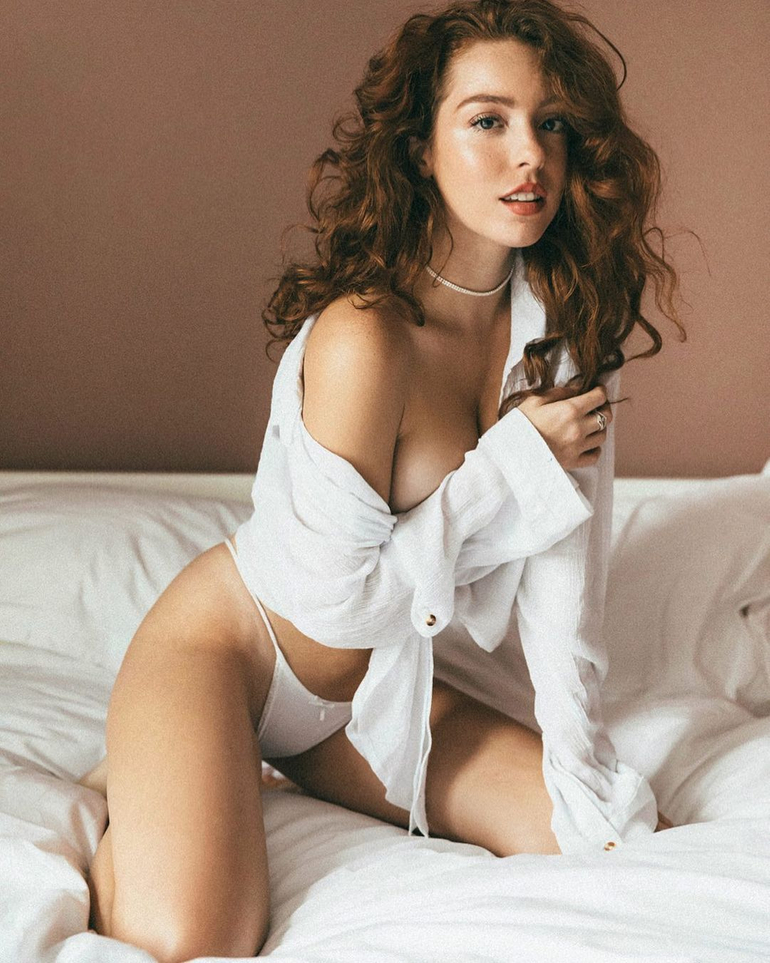 17. Olga De Mar
This hot pie from Latvia is an October 2018 cover gal. Currently based in Italy, Olga had a chance to take photoshoots in Portugal, Spain, and Germany thanks to Playboy. She usually gets bored when she's not having those crazy 3 a.m. flights so these photoshoots have become her way of life for good.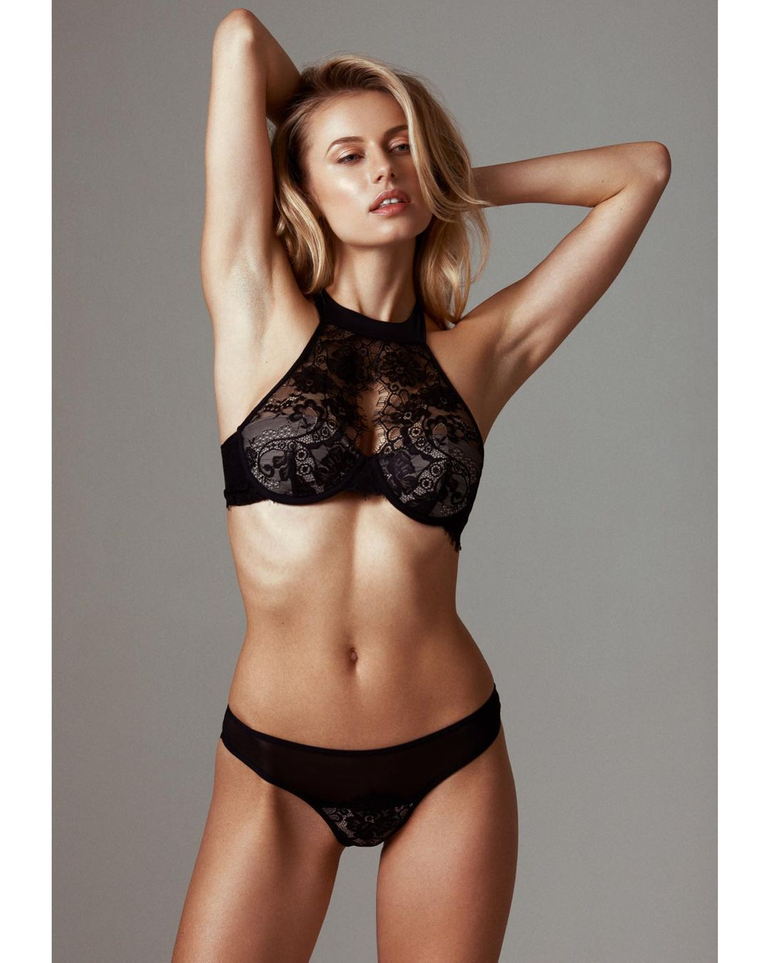 Olga is trying to live her life to the max, she wants to get 110% from it. She can feel sexy by getting inspiration from the surrounding world. Olga hates jealous people and adores tasty food accompanied by a glass of great Italian wine. She recommends everyone to live their own lives and don't compare to others.
18. Yulia Foxx
Yulia Foxx is a May 2020 International Playmate based in Connecticut. Her life has always been like a badass movie with bad guys, drugs, and almost a college dropout. From her hometown of Yorkville, she moved to the Lower East Side with her mom and best friend Briana whom she started a fashion line with. Franziska Fox (that's how they called a brand) helped Yulia get in touch with a Playboy photographer. That's where the story begins!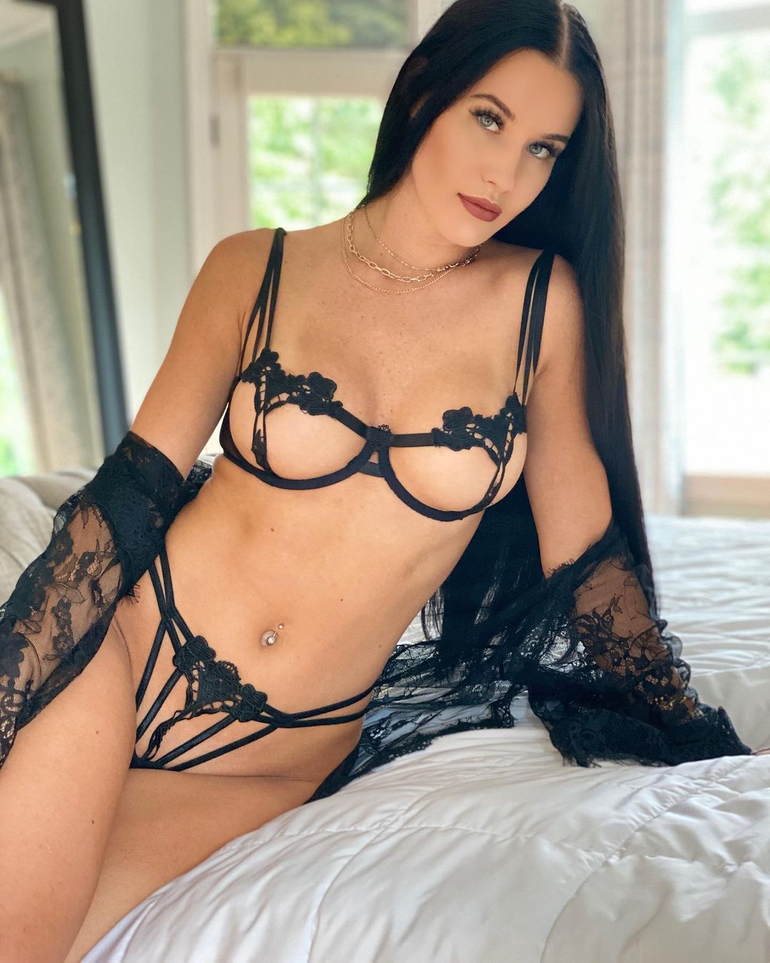 An interesting fact is that Yulia didn't love being photographed since she didn't find herself pretty. But after some successful photoshoots, she changed her mind. Well, her dark hair combined with blue eyes and a "juicy" body is just a perfect combo!
19. Lera Lakhina
A July 2018 playmate, Lera Lakhina is a kids teacher and a certified psychologist. Born in Ukraine and now based in Moscow, she used to be a waitress before she got noticed by a modeling agency. Lera is a freckled redhead and probably that's why friends call her Miss Sunshine. She even has a twin sister!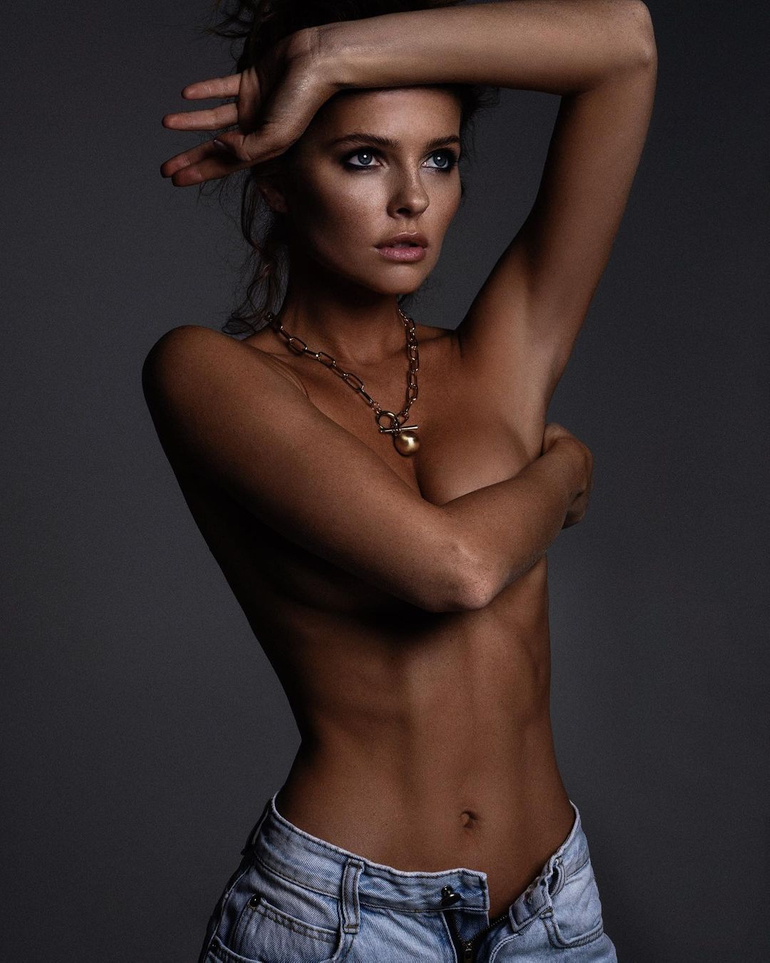 Lera used to be a party person but now she's more into talks and tasty breakfasts. She's very easy-going but a bit too kind and naive, and this doesn't help her sometimes.
20. Jordy Murray
Last but not least, Jordy Murray from Voorhees, New Jersey. She's a December 2019 cover model and the 20th sexiest playmate over recent years. Jordy has lived in 6 different cities before she graduated from high school and then moved to Australia. Her career path has always been very twisting and rather unpredictable. Before joining Playboy, she used to work as a model which she found quite devastating at times. But then, she found her destiny at Playboy.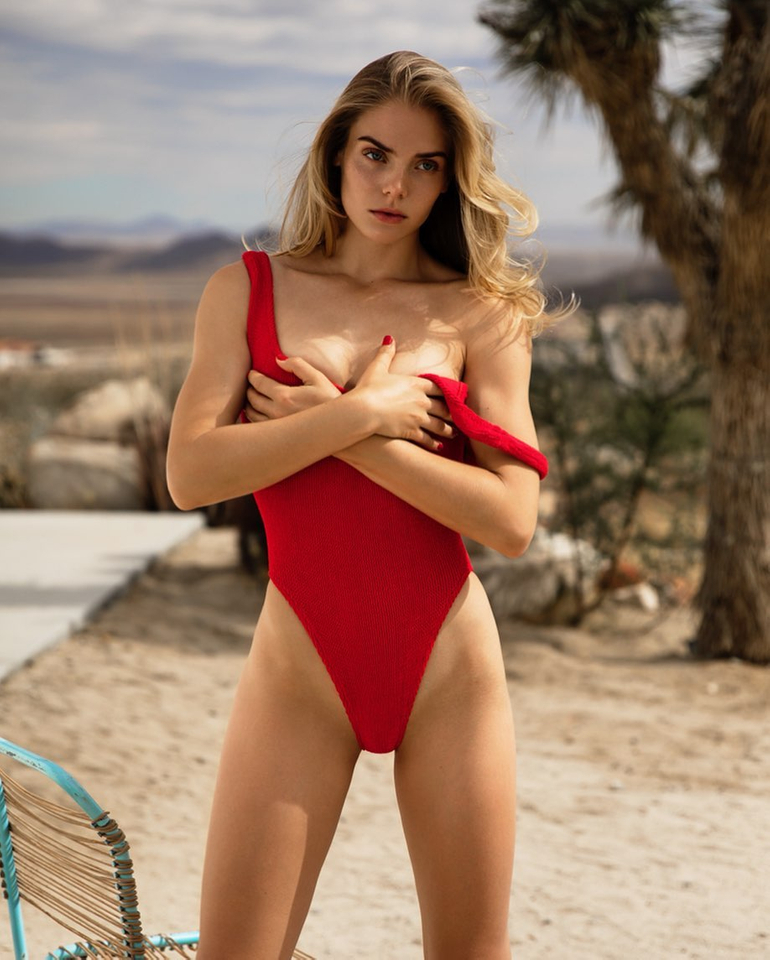 She loves her job taking nude pics and propagating the necessity of personal freedom and love for yourself. Apart from her modeling talents and nice boos, Jordy can juggle! If it's something round and smaller than a bowling ball, she can handle it. Such a lovely chick!
It's got tighter in your pants, yeah?
This was the rundown of the top 20 Playboy models starred on covers recently. Sure, beauty preferences differ depending on your tastes. But trust me, these Playboy girls won't leave you indifferent! By the way, I also have a Snapchat nudes top-chart for you to enjoy. Come join us in a fantasy world, dude!