Desperate times call for desperate measures. Watching regular pornographic videos seems odd, overrated, and boring now. So, let's see what we can do to brighten it up together with Hookup Guru!
Wait, when did porn become both virtual and also real?
Digital age has changed every single part of our lives from communicating with the people coming from all sorts of destinations to getting access to any information we may need or find worth our time. Of course, spicing up our dating moves, approaches, and options is also significant. Once we talk about things getting heated, the easiest solution is good old porn, right?
Hard to imagine, but first pornographic materials go way back to almost 7000 years ago, when the statue of a couple having intercourse was created by German hunters-gatherers. With the rise of technology and recent developments in the field, it became possible to contribute to the pleasure of the general public with the help of Virtual Reality technology.
According to RealityTechnologies, Virtual Reality (VR) is the most mesmerizing type of reality technology than can persuade the human brain that it is somewhere it is really not, literally making it possible to experience anything and anywhere at any time you want. So, basically VR porn scene is as diverse and unique as the regular one. It has scenes that can take your breath away, make you be thankful for the existence of this industry, and, of course, take the edge off.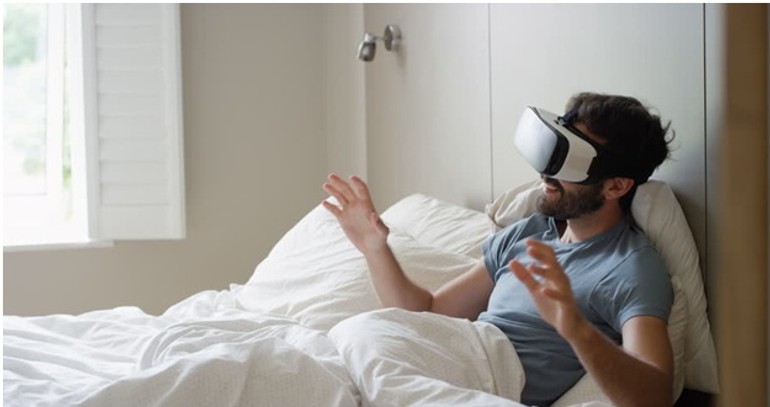 So, now, except all of the obvious things, I need a head… set?
So, what's that all the noise about? Basically, virtual reality porn helps you stop feeling like you're violating someone's privacy due to the usage of specific gear and specially produced video materials. With this, you're no longer a nasty voyeur who gets off by observing someone "doing it". VR pornography kinda teleports you right in the middle of a sex scene, or to either side of it.
In other words, you get to see everything from the perspective of the direct participants or maybe finally see sex from the side of the opposite gender that you have always wondered about. With the broad variety of genres and scenarios, VR porn tricks your brain into believing that these experiences are real. What an invention, right? However, great experience calls upon some serious measures to make everything as realistic as it can.
Once you have decided to finally check out some VR pornography, why not make the best out of this experiment, right? Since virtual reality provides with some mind tricks that create a full-on reality effect, you gotta bring the big "guns" to the table of your virtual sexcapades. Your main goals as for functionality and utilities must include: seeing what (and possibly whom) you're hitting it off with all certainty, clear view, and realism, which is a key here.
But before you invest in an expensive VR rig, you should know the pros and cons of the most popular of those. Thankfully, Hookup Guru consists of professionals, and we are here to help.
Couple best VR headsets for porn watching in 2019: Junior league
Here are some options for any budget you should consider when picking up supplies for this sort of kinky entertainment that will help you enjoy VR porn with the satisfaction you deserve.
Google Cardboard who has all the answers!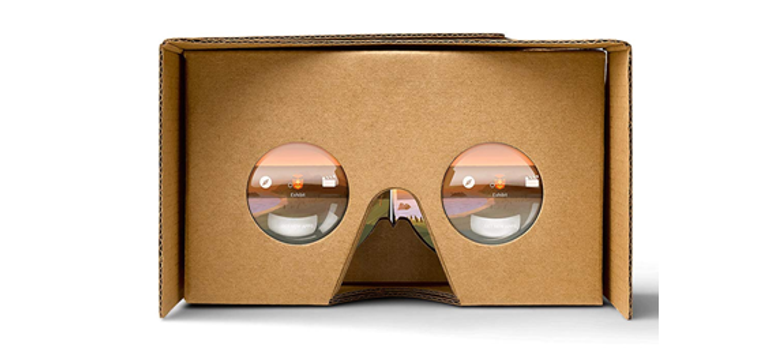 According to the experts, Google Cardboard is exactly what every "VR virgin" needs for their first time. Their team says that this piece of equipment lets you experience virtual reality in a simple, fun, and affordable way. If you are debating your first usage, Google Cardboard is exactly what you need for your first dance, dive, or even taste of virtual reality. It is a reasonably priced, simple, and nicely done container made of cardboard, which is pretty obvious from its name. You can put your smartphone into it to start browsing anything you like right away.
When the company just announced its invention back in 2014, no one could imagine that Google Cardboard will hit the market at just $15 each. Since it's the most simple unit you can find, it has a couple of little drawbacks. First, a cardboard is made of a porous unpleasant material. Second, its frames lac the comfort of other more expensive and convenient models. Nevertheless, hey, it is just $15! You gotta start with something!
Wolfs are gonna be jealous!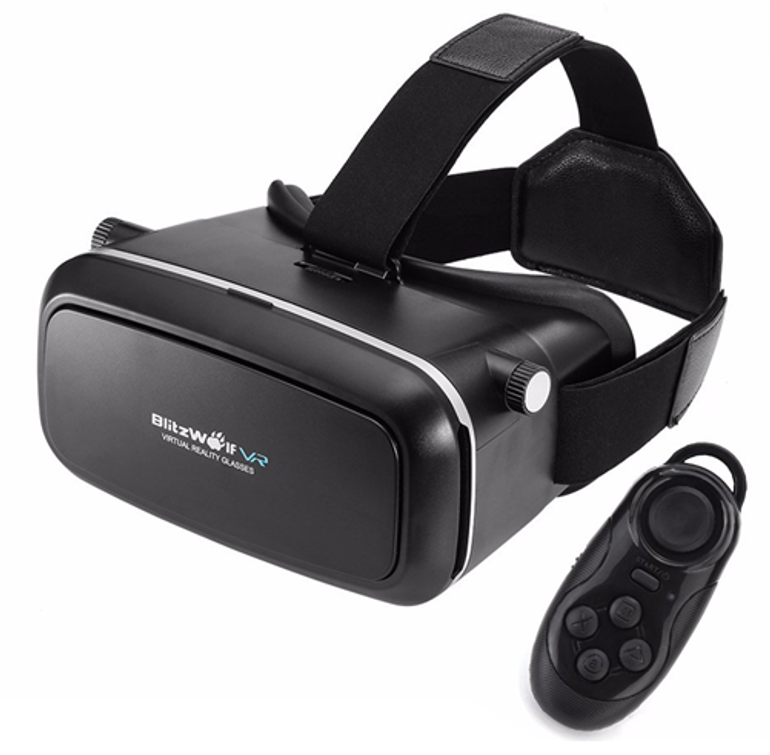 Let's take a look at yet another extremely affordable but also relatively functional headset — BlitzWolf VR. It doesn't require any specific programming or adjustments to start using. Working with any screens from 4.7 to 6 inches, it's a great solution for rookies in the field. No need to hold it while using makes BlitzWolf VR a great option for the users.
Besides, it has comfortable features and pleasant design. The adjustable straps make your virtual reality as great as they can be: it is all about the great picture and the comfort of the movements. Out of outstanding options is the automatic calibration to make the adjustments for your eyes, so that you don't get tired quickly, get a clear picture, and are able to enjoy the view. The price starts at only $23.99. Get ready for the future today!
South Korean Samsung helper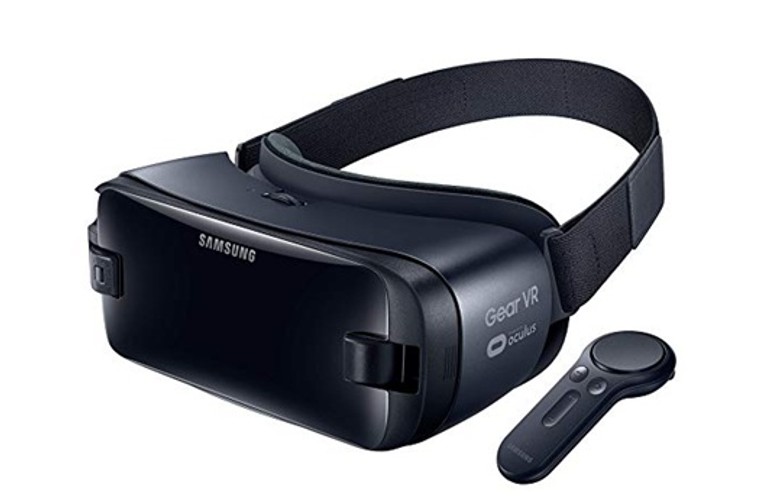 Next option you should definitely consider, especially if you are using Samsung smartphone, is obviously VR Gear powered by Samsung itself that will not empty your wallet. The main thing is that this specific device is only compatible with Samsung phones. It provides you with 101-degree viewing window, comfortable headphones and a head strap that will keep your headset in place. A nice touch is a wonderful picture generated by it. These features provide customers with the full range of motion and some great pictures while watching the video. To check the compatibility of your Samsung smartphone and their exclusive VR Gear, check-in with their website or ask a sales representative at one of the department stores worldwide. By the way, you can get VR Gear from Samsung at only $95, wow!
HOMiDO? Let's do it together, right?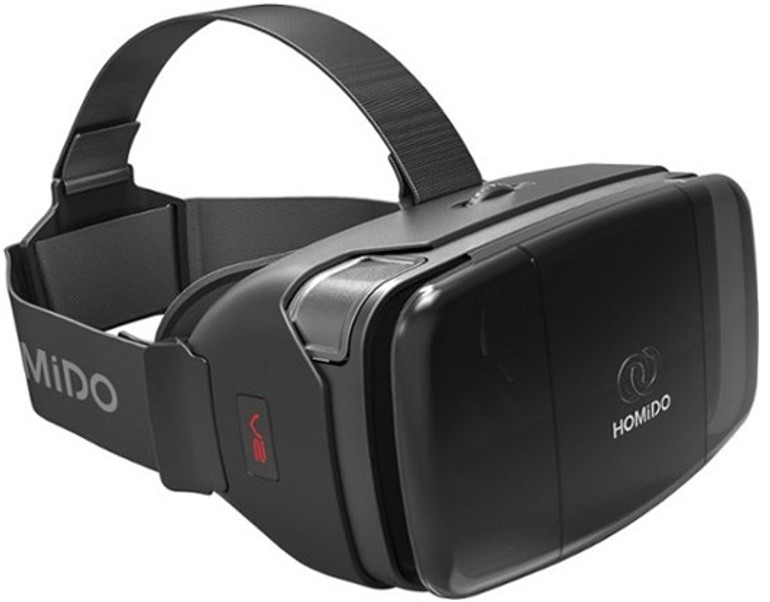 Don't worry, there are also plenty of options for those who prefer smartphones by other companies, except Samsung. One of those is VR Headset Homido V2. It is one of the best economic examples that provides its users with exceptional comfort and quality. The device can be adjusted or even calibrated for your vision's special needs; thus, people who consider themselves near- or far-sighted users, can use it with no or difficulties.
Just take your 4.5-inch to 6-inch screen smartphone, adjust the headband with its comfortable foam part around the eyes, and dive right into it. This device has a built-in action button that allows you to navigate your smartphone without the need to put in out of the headset. Out of other pluses, with no doubt, we should mention that VR Headset Homido V2 is compatible with most of the smartphones available, has a great design, and costs approximately $79 each.
PVR Iris, like the iris of your eye?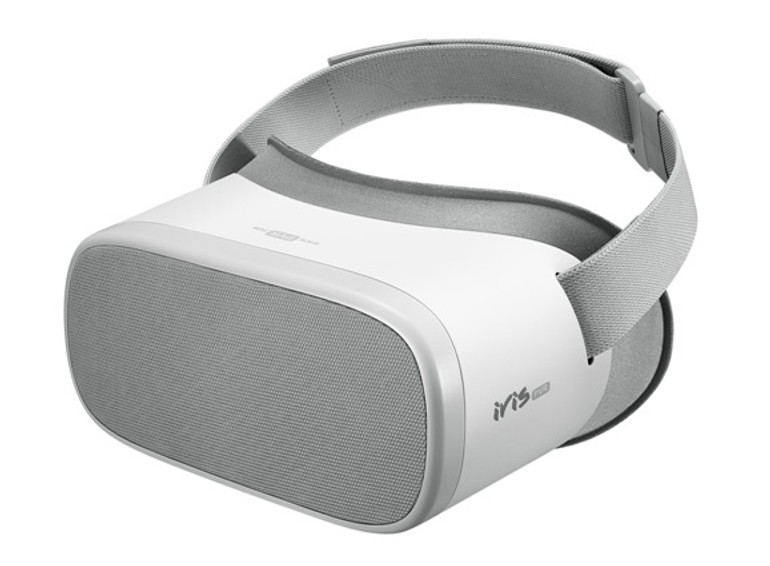 Let's look at one of the models created specifically for virtual reality sex, not just any content. Firstly, PVR Iris is kinda an independent headset that doesn't need a smartphone to truly succeed. Thus, you don't need to connect it to any external devices to let your wildest dreams come true. It is developed in a way that allows you to access VR porn applications directly from your PVR Iris. It's also equipped with Bluetooth to get connected to your best sex toys. Iris is an amazing value for the money you pay.
Battery life is approximately three hours. It's exciting, isn't it? Iris was specially created for a certain type of adult entertainment. With its screen, audio equipment, and everything, it'll easily give you one of the best porn experiences you've ever received! By the way, with the purchase of PVR Iris, you get free access to PVR.FUN website with an incredible library of the hottest movies right at your mercy.
Observe, control, enjoy!
Sometimes VR users prefer not only watching but also directly participating, controlling their devices without taking the great off, and trying out. This option would definitely be awesome for those who have already tried or what all the noise about virtual reality is. Google's Daydream View is a more progressive development from everyone's favorite company. This model is much better than beginner's Cardboard, but still shares Google's attitude of making VR technology more accessible and easy to use by the general public.
It's reported to be mostly working best with various models of Android phones, but you can check availability for the others as well. With this device, Google calls upon its users to not only see the world but experience it to the fullest. Can you just imagine your wildest sexual fantasy in full 360-degree panoramic view? Daydream View headset has a convenient design, comfortable features, is super lightweight and is manufactured from reliable materials that will keep you comfortable from a longer time.
Professional league for VR porn watching
If you look into the big arms, top fighters and five-star players of the VR porn scene, here are 2 headsets that will not only bring you immeasurable pleasure but also change the way you perceive the technological world around you!
Oculus Rift: No more words needed!

The sensei, champion, winner, the best are the things that can easily be said about the next one, Oculus Rift. If the previous ones are cars, this one can be easily considered a spaceship. You don't rely on smartphones any longer, giving full responsibility for your happiness and joy to the device in front of you. With a resolution of 2160 x 1200, Oculus produces 233 million pixels per second, with a fast 90Hz refresh rate. If you search for comfort, design, functionality, and everything a true pleasure requires, this is your greatest option.
You don't have to worry about anything when seducing a hot chick or participating in the scene you couldn't imagine even in your wildest dreams. Oculus Rift has a compact and adaptable design with headphones and everything that you may need to advance your virtual reality experiences! Coming at $599, Oculus Rift can become one of the best purchases you have ever done, don't ever doubt it!
HTC Devices: Stay tuned to get pleasure!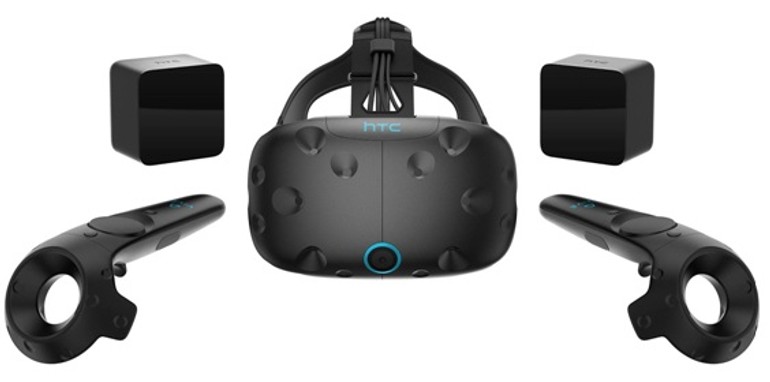 HTC Vive is the top of the line home VR experience at the moment. Using it is like conquering the Everest mountain after conquering little bits of tiny heights for years. With 70 sensors that offer you 110-degree field of view, a 2160 x 1200 resolution, as well as 90Hz refresh rate, HTC Vive easily beats all the other devices ever created.
It comes not only with a headset, but also with 2 controllers, that can not just control your usage of the device, but also generate vibrations that will definitely make this kinky experience even hotter. HTC View is all about getting as precise, as realistic, and as true, as real intercourse, so that any VR porn fantasy is believable as it can be. Being the best option, HTC View will cost you approximately $799 and will make you grateful for all the technology ever created.
We hope that it was enough to persuade you to at least try. Any questions? Leave comments, share your opinion, and stay kinky!