Well, the era of Sasha Grey's gone, and it's time to look for new rising stars! (Sorry, Stormy Daniels, even Trump's story isn't helping you to get into this list). If you're still looking for some real hot stuff, you haven't seen this top-list of the hottest pornstars of all time! Get some popcorn, lube, and napkins—this is going to be the hell of a show. Let's select the greatest pornstar ever together!
Kagney Linn Karter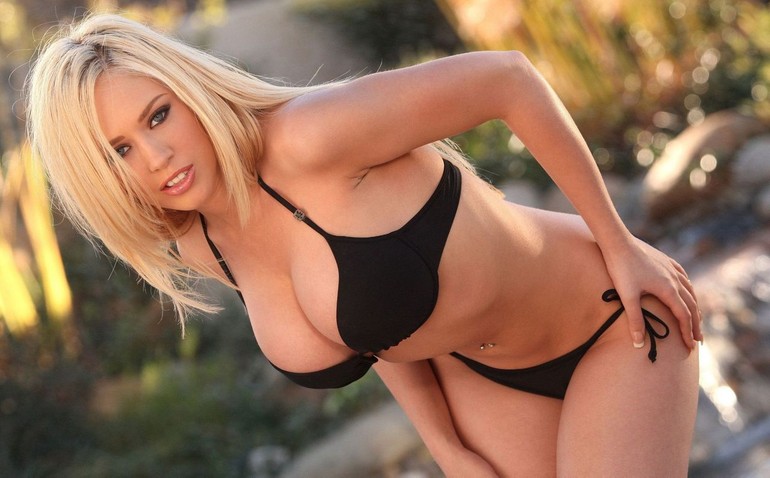 This blonde bombshell is a true embodiment of a legendary Barbie-girl. Born in Texas, this hot chick must definitely know how to ride. She started her career as an erotic dancer and turned into a professional adult entertainer a decade ago.
Kagney is not a simple thing. This lady's got many industry awards, including the one for "The Best Anal Sex Scene" and "The Best Boobs." Yeah, she's got them. And now, Kagney's one of the most beautiful pornstars of all time. Well deserved, gal, way to go!
Madison Ivy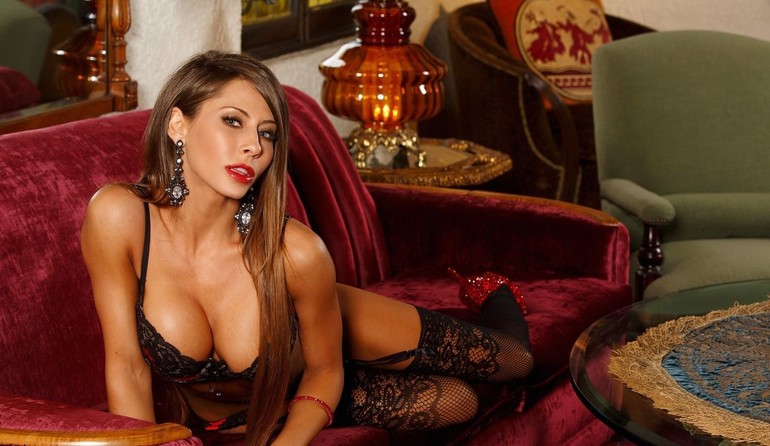 This beautiful girl was born in Germany but later moved to Texas (yes, German girls know how to do it). Perhaps, this is not as interesting to you as the fact that she continued her career after a severe car accident and keeps staying afloat (you go, girl!).
Madison Ivy, apart from being a porn star, is also known as a personal yoga coach and a karate enthusiast. Perhaps, that's why this 4 ft 11-inch girl is so flexible. This stunning flexibility made her one of the most popular pornstars ever. No wonder, really!
Tori Black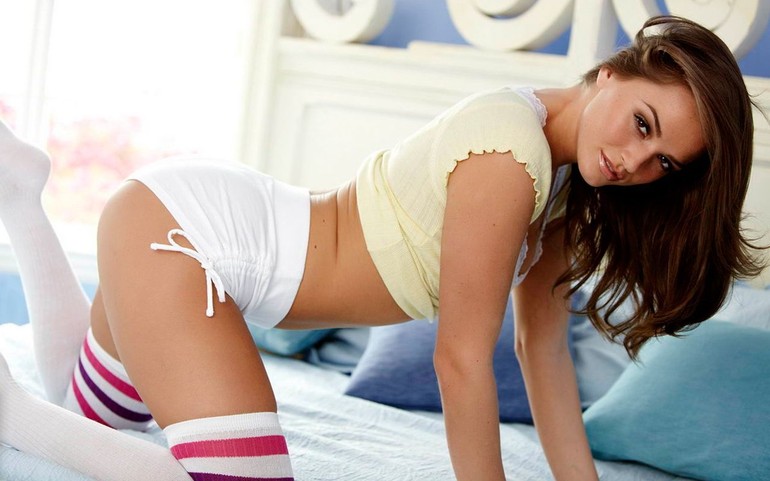 Tori Black is very famous, so if you haven't heard of her, well, you have to admit you have been living under a rock. This babe is the first two-time winner of AVN Award for Female Performer of the Year (back in 2010 and 2011).
By the way, she's the real MILF as she got a couple of babies. However, let this fact not distract you from her career. The hottest pornstar ever who has kids? You got this!
Adriana Chechik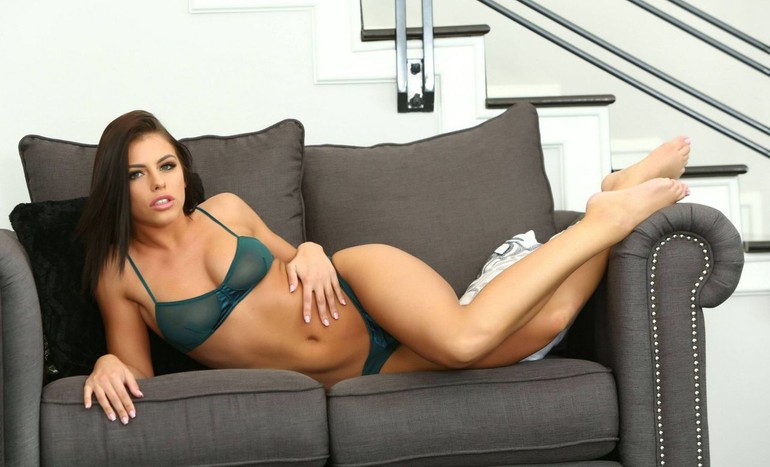 If you turn on when hearing Russian accent, we guess this hot girl can make you feel good too as she is of Russian descent. From the first sight, you will notice how attractive her face is: a mixture of a baby-face and a fox-like face.
However, that's not the most important thing that you need to know about Adriana Chechik. This beautiful girl has won a bunch of awards, including those for the best body, best transsexual scene, best anal sex scene, and even most outrageous sex scene.
Angela White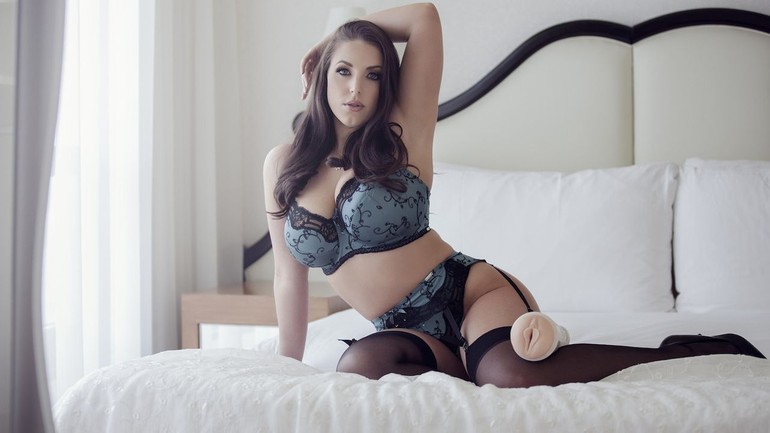 This Australian hot chick doesn't only act in adult movies, she directs them! She has been in the industry for 15 years and has gained a lot of popularity (is there even need to mention it?) for her gigantic boobs.
Note that her boobs are not the only thing she should be proud of. This lady is brilliant: in 2010 Angie graduated from the University of Melbourne getting first-class honors. Her thesis, curiously, was about women's experiences in the niche of Australian adult entertainment.
Riley Reid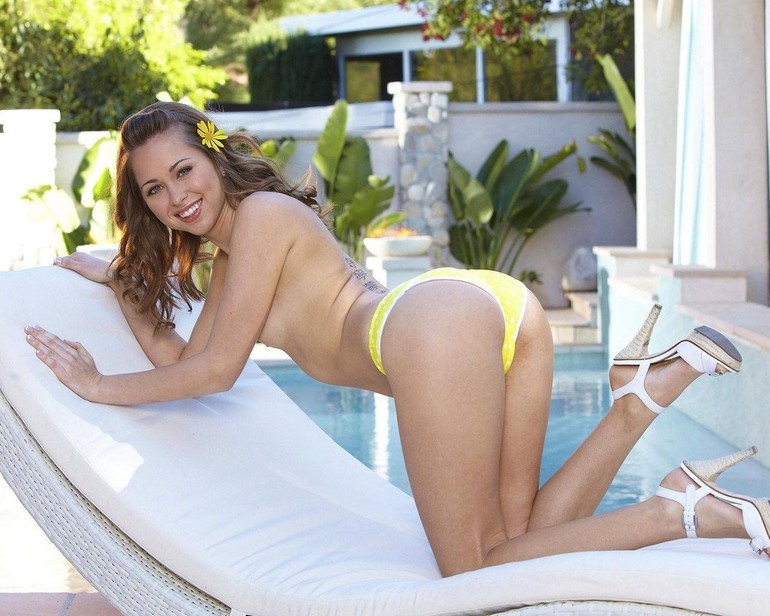 Like brunettes with blue eyes? Yep, then Riley Reid is what you need on a lonely evening. This beauty, like lots of her colleagues, started out as a stripper and entered the porn industry when she was 19.
Now Riley Reid is 26, and she's not giving up. Having lots of views on PornHub, this beautiful girl keeps conquering the adult niche, step-by-step winning various awards.
Ariana Marie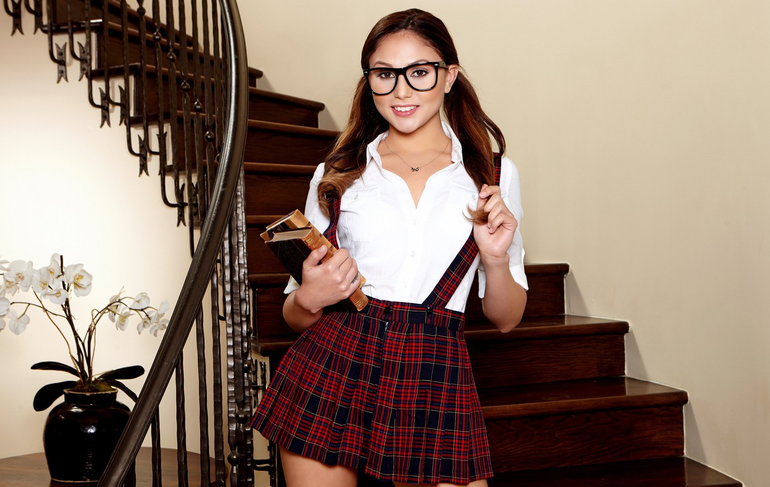 She's got the legs! This hottie is just one of the most beautiful legend porn stars I've ever seen! She's a smoking-hot brunette with some outstanding body and awesome mouth skills. Have you seen how huge were those dicks she sucked? And her tight yet capable pussy, oomph, it's just unbearable! By the way, her favorite position is spooning.
Ariana's main fetish is biting ears and when the guys are playing with her feet. Plus, she's a vivid video game lover, so you may even meet her online while playing GTA or any other game. Such an interesting hottie to get to know, right?
Kayden Kross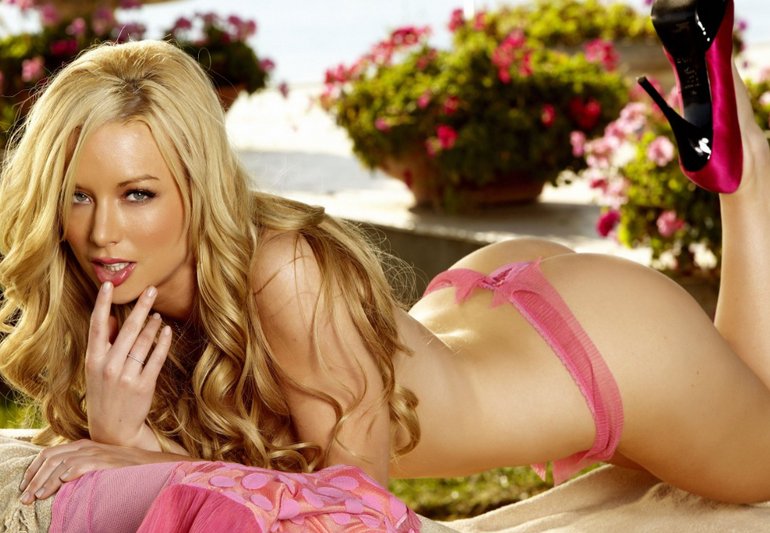 A now-retired actress, Kayden is one of the top pornstars of all time. Kayde's an award-winning actress who used to be into participating in group scenes, did splendidly well while performing blowjobs, and jumping the bones of multiple partners at the same time. That pussy really knew what to do with those thick dicks swinging around her beautiful face.
Apart from being a pornstar, she used to be a writer, a guest star at a reality show and a host on G4. Now, Kayden is now married to a nice guy who actually made her stop shooting for porn films. Maybe it's too bad, but let's be happy for her—she finally has someone to show all these crazy sex tricks to (especially when her little daughter's not around)!
Sofie Reyez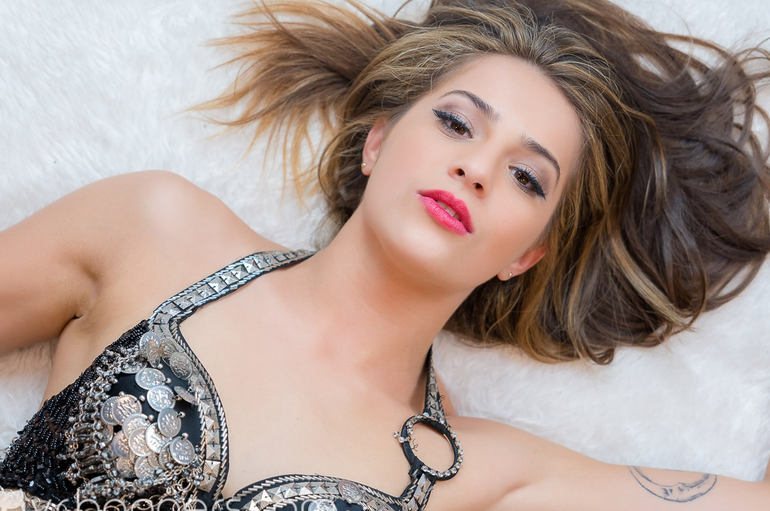 You must've seen those mind-blowing videos of Sofie sucking dicks with such passion and desire, you just can't handle this level of hotness! Sofie's just 24 but she's already one of the greatest porn stars of all time. She's so fucking hot with her fappable face, awesome tits, and her notable experience and skills in all sorts of sexual activities.
Sofie used to be dancing at West Palm Beach clubs since she was only 18 but three years later, she met those who took her to the adult movie industry. Besides being a successful porn star who even got the award for the best VR sex scene, Sofie's also a keen nature lover and she loves spending her leisure time in the garden looking after her flowers. Kind of an unusual hobby for a perverted porn actress, huh?
Lela Star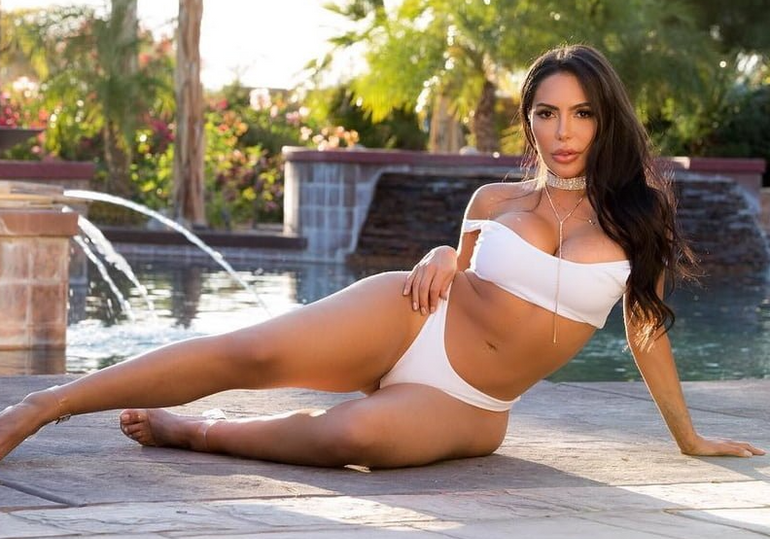 One of the most popular female pornstars of all time, Lela is the revelation. With her smackable ass and all the anal sex she performed in, Lela is one of the favorites among guys of all sorts and ages. She's stunning, she's fit, and she knows how to have some real fun. Lela's favorite scene is oral so you must watch these pieces!
She's a bisexual but got married and retired from porn acting in 2011 to live with her husband and take care of the household. Before quitting, Lela was also a Penthouse Pet of the month in 2010 and the recipient of the Adam Film World Guide Award for the Best Latina Starlet.
Luna Star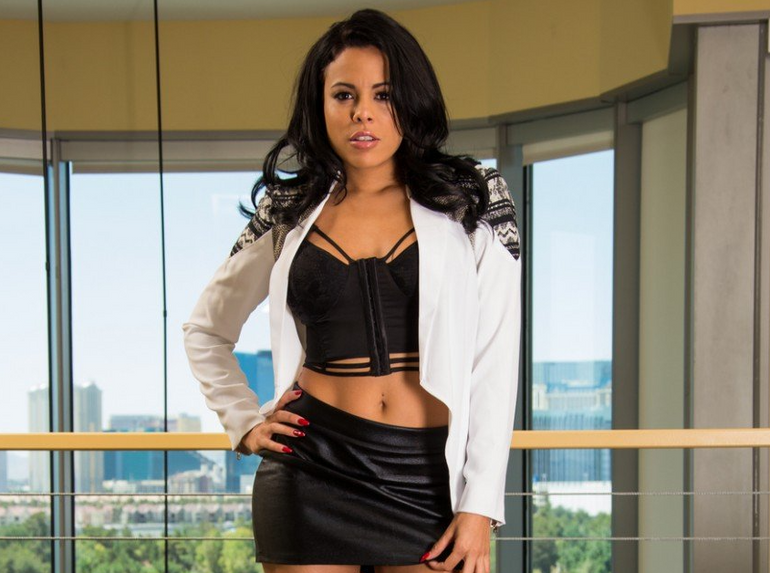 Another Star in this top-list, Luna has been in the business for seven years and she doesn't look like quitting soon! What made her famous were her appearances in hardcore scenes.
Luna has no intention to get married—she's bisexual and does random hookups. She's an active drinker and smoker, and her favorite food is pizza. How come she stays so fit and hot?
Cassidy Banks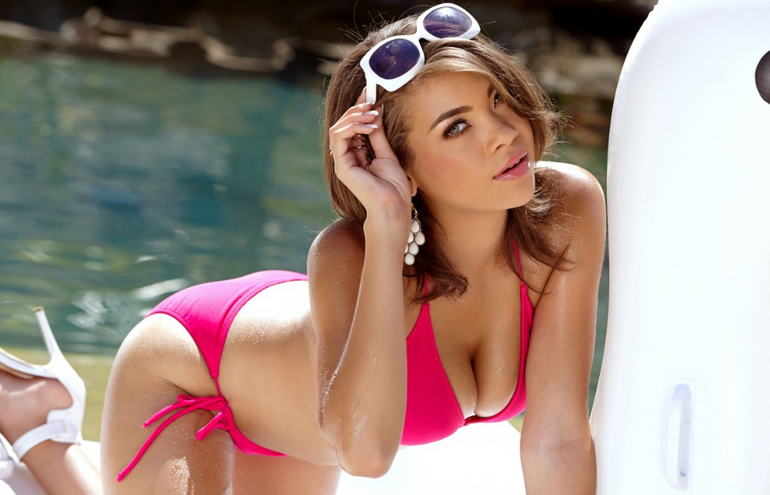 One of the best pornstars of all time who performs in all those office/laundry/kitchen scenarios, Cassidy is a perfect mix of two cultures—a Caucasian-looking face and those enormous Latin-American cans and booty. You just get hypnotized by those!
Cassidy is also a model and an Instagram influencer. She's cooperating with various clothes and lingerie brands so you could possibly see her in some commercials or fashion photoshoots. She's also become a Twisty's Treat of the Month in winter 2015.
Sybil A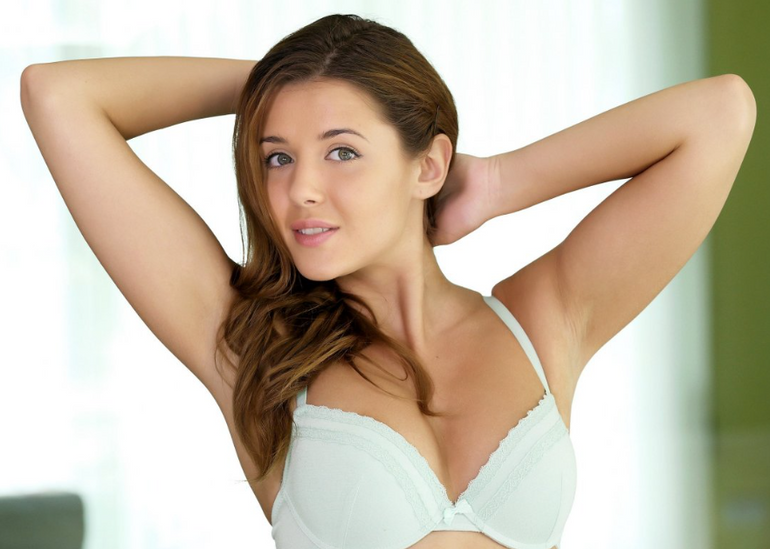 A top Ukraininan porn star. She used to work as a waitress but then decided to get into the porn industry. Quite a surprising change of scene, huh? She was only 22 when she started making adult films. What she's famous for? Glamcore and lesbian sex scenes! This doesn't mean you won't see some guy bang her brains out but those movies with the girls… You gotta see this! By the way, she's made around 150 movies so there's a lot of catching up to do.
Alexis Texas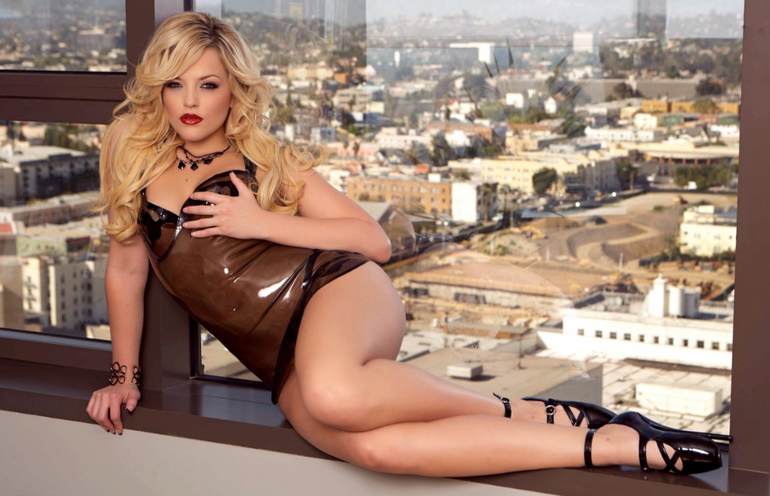 If you want to see some ass in action, type in her name in the porn site's search section. She's a guru of twerking and sitting right on the guy's dick. She's great at anal and oral, swallowing, and basically, anything you could ever think of.
Alexis isn't just a performer but also an entrepreneur. She's founded her own movie production company, Alexis Texas Entertainment in 2009, and she's also planning on opening her own spa and beauty centers. What a woman!
Stoya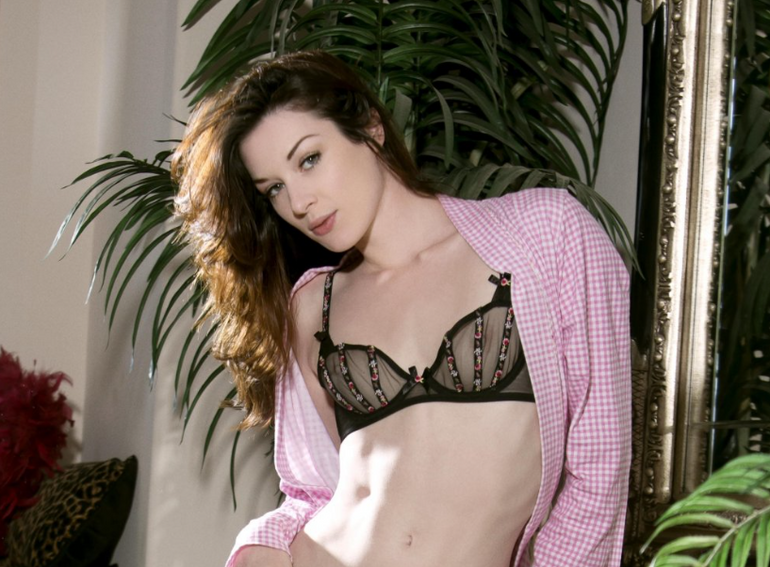 Looking all innocent while getting roughly fucked over the table, Jessica Stoyadinovich is another girl who can easily be called the best pornstar in the world. Her hairy pussy has made thousands of men horny and feel a bit tight in their pants. While fucking with a guy, she usually plays with herself to cum with even more passion.
Did you know that Stoya is a tech junkie? She learned how to navigate DOS when she was three, and now she even writes columns for The Verge and other sources. She's also trademarked her scene name, Stoya, and became the first alt porn actress for Digital Playground.
Julia Bond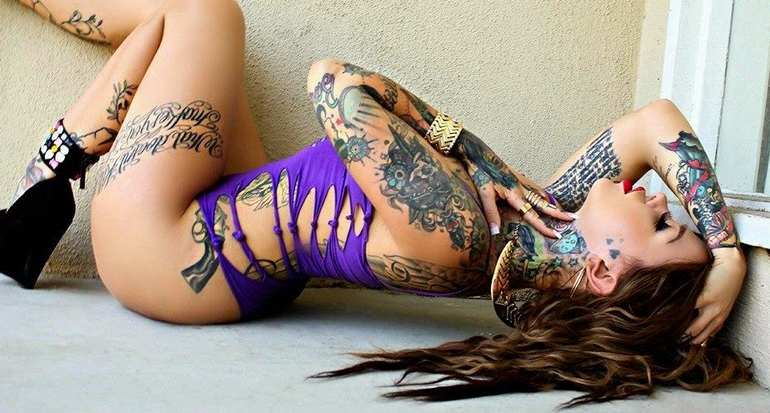 She used to be a singer but decided to switch art into porn. And she nailed it, damn it! She's great at anal sex and all sorts of foreplay. She's a tattooed, hot chick with quite an impressive experience in hardcore porn. She's definitely one of the best pornstars of all time since she's mastered all sorts of positions, oral and anal pleasures, and she loves to be under a man. What a blessing!
By the way, Julia is also one of the most sought-out porn actresses of all time. After her appearance in the Jerry Springer show where her mom found out what she did for a living, Google's searches for this chick just skyrocketed. She's even got a banner on a porn site that said "As seen on Jerry Springer". Not every porn star gets such an honor.
Jesse Jane
I'm pretty sure you remember Jesse by her facial expression when she's being fucked hard and close to having an orgasm. She's skinny and fit, with a couple of some notable cans. Jesse has just recently made the first anal scene—she's really been saving her ass for the best
Jesse's now called "the face of modern porn", but did you know that she used to be a military brat angrow up on different military bases? She also went to a dance school as a kid, that's why she's so flexible and fit and can handle pleasing several guys at once.
Britney Amber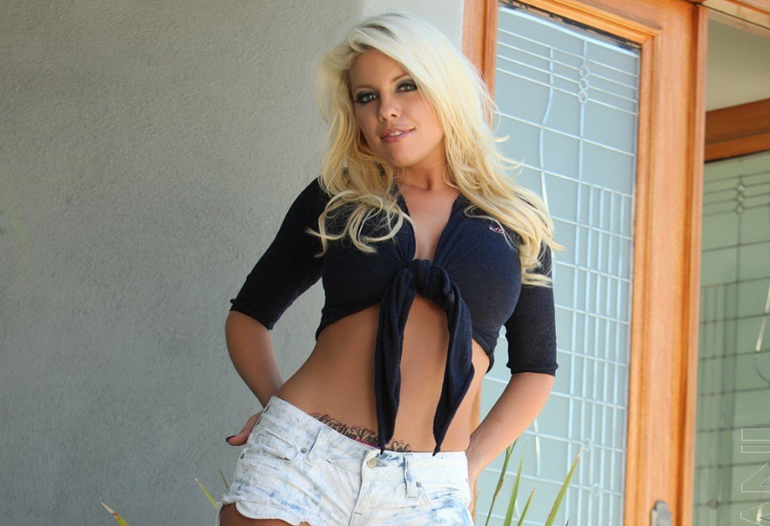 The first of FeelStars collection, Britney Amber isn't just a porn star but also an amateur actress for mainstream movies and she even has her own YouTube channel. Britney's into archery and Pokemon, so you've probably seen her in a sexy Pikachu costume on her streaming channel getting all nasty. An award-winning actress, Britney's also acted in parody porn films like Batman vs Superman, Captain America, etc. Come and watch this hot dominatrix bang everything that moves and go bananas!
Lacy Lennon
Look at this redhead hottie! She's famous for her mind-blowing squirting scenes and collaborations with other famous porn stars like James Deen, Kyle Mason, Jake Adams, Chad Alva, and so on. Lacy is a sexy nerd who's into games, comics, and reading. She even plans to write an erotic fiction.
I bet you didn't know that she was an opera singing student but she gave it up because of her passion for sex. She must be a read addict, man!
Mia Malkova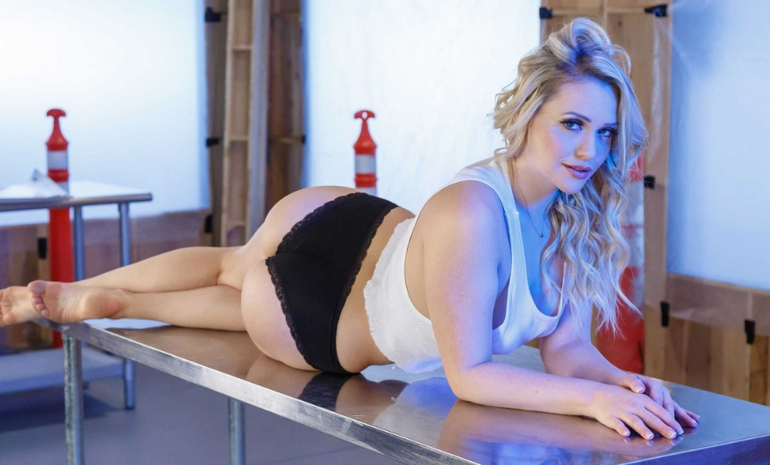 Mia is probably the most famous porn actress of this decade. She's been acting for a while and well, Mia's still nailing it! Have you seen her sex scenes in the fresh air? She looks so passionate and excited about porn acting so that you could see her orgasms and a real passionate look when she sees her new partner every time. Way to go, Mia!
Some facts about Mia: she wanted to have a memorable name to look like a European porn star (although she's American). She took her friend's last name and came up with a shorter first name since originally, she's Melissa. Mia has become so popular and desirable a sex toy producer even launched a toy that looked just like Mia's genitals! Not all porn actresses get to receive that kind of appreciation, huh?
Who'd you call the best porn star of all time? I bet you got some favorites from the list! Time to watch some of their hottest movies and recall how stunning they all are. Share this list with your fellow pervs and have some fun together with the sexiest pornstars ever. Enjoy!