Mixxxer Hype: What Is Mixxxer All About?
Mixxxer is a barely known hookup platform dedicated solely to mobile phones. The website was designed in a way so that it could not be accessed through a desktop. Since the app was of an adult nature, you couldn't even download it from the iOS or Playstore facilities. That makes getting the app on your phone sketchy. Still, people continue to use the app. Is the portability really enough to make it worth it? Read on to see if it's right for you, or if you should choose a better alternative.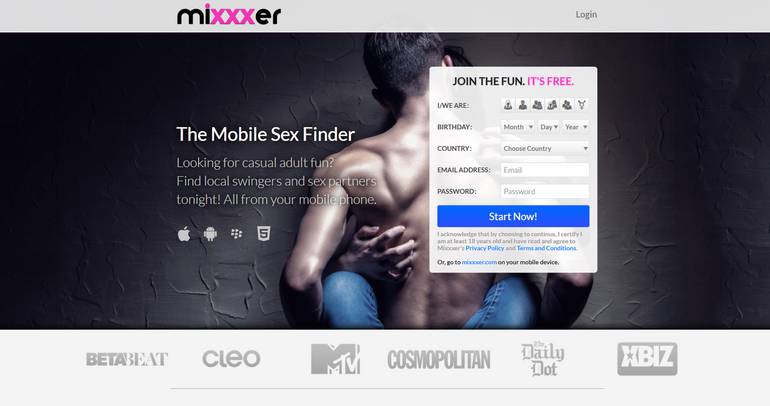 Easy to use
Designed for mobile
No guarantee of hookups
No free messaging
Lacking in features
Passes off basic QoL as "features"
What is Mixxxer?
Mixxxer says it themselves: "There is no dating here" That's a direct quote, by the way. Mixxxer is straight-up a hookup platform, not a romantic dating site. It was created specifically to be used on your mobile phone. Since this app allows for explicit photos, it's not allowed on Apple or Android stores. That means it's a very risky process to download the app. Both iOS and Android explicitly state that downloading an app from somewhere that isn't the dedicated store will run you the risk of getting viruses.
The second issue is that this platform does not allow you to use the site on your computer at all. If you make any attempt to use the site on your desktop, you'll be met with an error page saying, "Oops! Mobile devices only." There is no clear reason not to have a desktop website—especially when it takes minimal effort to port a mobile website to work on computers.
Member Structure
Member Structure
Members geography
29,000 from USA
Members activity
51,000 active weekly
How do you get started on Mixxxer?
You need an account to use Mixxxer, and the hookup platform is available only on mobile devices. However, you may create an account on both computers and smartphones. You'll need to fill out your gender, birthday, country, email and create a password. Then, hit the "Start Now" button. You may think you can start using the site right away, but it ain't that easy, buddy. You gotta go to your email through your phone, find a verification message, and click on it. You'll then be asked to create a screen name, what gender you're interested in, and asked to fill out your zip code.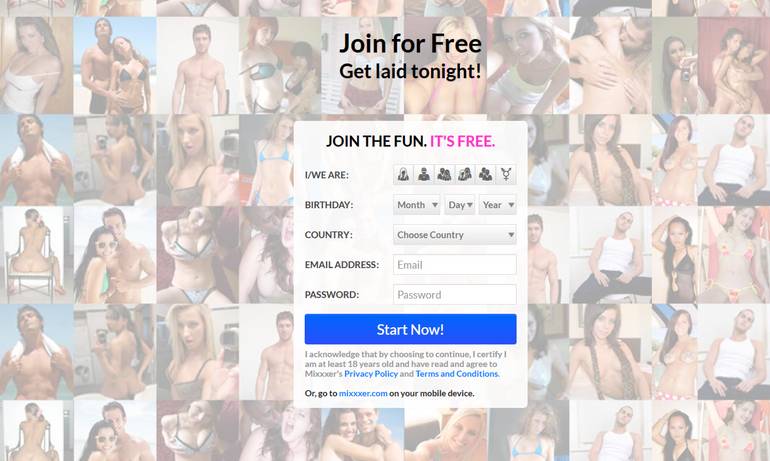 What are Mixxxer's claims to fame?
Every dating app needs special features to set them apart from the competition and stale copies. Here's what Mixxxer tries to do to keep themselves a toe ahead:
GPS based sex locator
Mixxxer's biggest claim to fame is being able to locate horny individuals in your area using your phone's GPS. You know, that same thing which every other dating and hookup site can do, regardless of whether you're on a computer or a phone. Yeah, Mixxxer's biggest draw is already available on literally every other hookup platform you come across, and they consider it to be so trivial they don't even bother advertising it.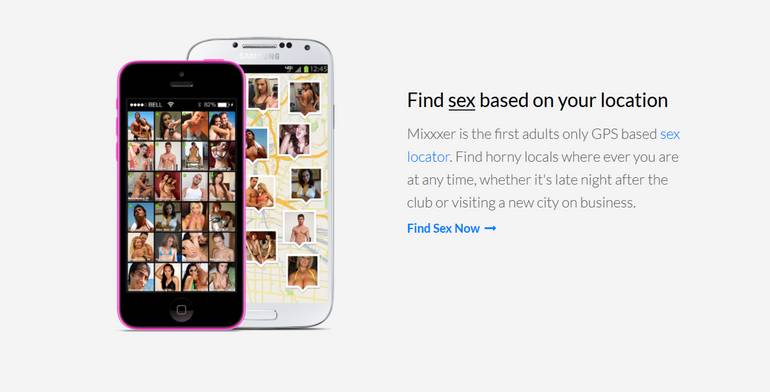 Mobile sex finder
Another one of Mixxxer's so-called bragging rights is being a smartphone-dedicated hookup site. They're so focused on its mobile aspect that they forgot to create a desktop compatible website. The ironic part is that all other dating and hookup sites can be used on both computers and smartphones. They're perfectly optimized for both experiences and choose to focus on other actual features instead of boasting about a basic accessibility requirement.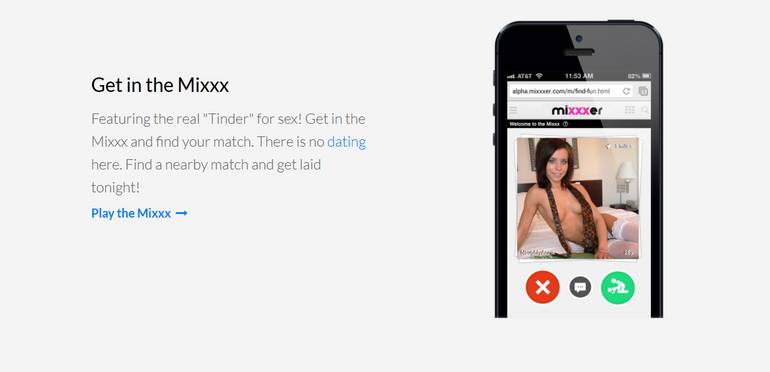 Blackbook
It is a glorified favorites list. Things like this aren't worth talking about on reviews for better sites because they have real features to discuss. Mixxxer simply tries to pass off the basic quality of life conveniences as "premium features". It is usable whether you have a premium account or not.
How much does the Mixxxer premium package cost?
Like all other hookup platforms, Mixxxer has a premium tier. They offer extremely competitive prices for their memberships:
If you want to use Mixxxer effectively, you're railroaded into buying the premium packages. Other dating platforms give you concessions such as limited free messages per day. Theoretically, this allows you to score hookups without having to pay a single penny. Mixxxer does not allow texting between users at all unless they're both premium members. Premium also grants video chats, as well as an ad-free experience.
Unlike many other dating platforms, however, Mixxxer does not offer guarantees for hookups. Most successful hookup sites have a clause which states if you buy premium and don't get laid within a certain period of time, you'll get a bonus premium membership on the house. Mixxxer makes no such offer, so if you can't get laid, they'll just hang you out to dry.
Is Mixxxer worth the investment?
Mixxxer is a mixed bag. They had a good idea of making a hookup app optimized for mobile phones. However, they shot themselves in the foot by not making it accessible on computers. It's further worsened by the lack of any features. Despite cheap premium memberships, it's better to get a premium membership at bigger hookup platforms because they have so much more to offer.
Total Score
Contact Information
| | |
| --- | --- |
| Company:   | Socialsoft Services LLC |
| Address: | 1603 Capitol Ave, Suite 310 A130 Cheyenne, Wyoming 82001 |
| E-Mail: | staff@mixxxer.com |
Frequently Asked Questions
1. How does Mixxxer work?
Mixxxer works using every user's GPS. It locates other users within your vicinity, and let's you know they're around. You can try to match them. If it works out, you're within banging distance of them!
2. How can I know that the profiles are real?
There is no clear cut way of knowing which profiles are real. Most profiles have just pictures. It would take messaging them to know if they're real or not. However, you need to be a premium member in order to text. Many accounts are likely to be inactive, however.
3. Is Mixxxer worth the money?
Despite Mixxxer's low cost, it isn't cost-effective. The only benefits are messaging and video calling. Many other dating platforms with larger user bases offer similar pricing for way more in terms of benefits. From this standpoint, you'd be better off looking for an alternative.
4. How much does Mixxxer cost?
Mixxxer costs $7.99 per month, or $19.99 for a three month subscription. It can be used for free, but you won't be able to talk to other users without the premium membership. You'll simply be able to browse users and check out their pictures.
5. How to sign up for Mixxxer?
Open the launch page on any browser. You'll notice a form to fill out with basic personal details, such as your country of residence, and your email and password. After filling out the form, a verification email will be sent to you. You have to click on the link provided in the verification email on your smartphone. You cannot access Mixxxer on your computer, so only the signup process can be done through your desktop. Once verified through your smartphone, you're registered and can use the site as you please—but only through your mobile device.