Xdating: Finding Kinky Hookups Easier Than Ever
Discreet experience
Risqué photos all over the website
Orgies and threesomes options
Expensive premium membership
No refunds for premium membership purchases
You wouldn`t use a matrimonial site to get laid, and you wouldn`t use Xdating to get married. This is one of the top hookup dating sites, where you go to find the fuck of your lifetime, and boy do they deliver.
Member Structure
Member Structure
Members geography
362,000 from USA
Members activity
101,000 active weekly
What is Xdating?
Xdating is a unique hookup app which caters to both singles and couples, with a heavy focus on those who love to explore sexually. Whether it`s adding an extra slut to your relationship to kiss your balls or you wanna fulfil some sexual fantasy, you can make it happen here. Swingers can wife/husband swap and go on couples` dates, and even the messaging has heavy emphasis on sexting.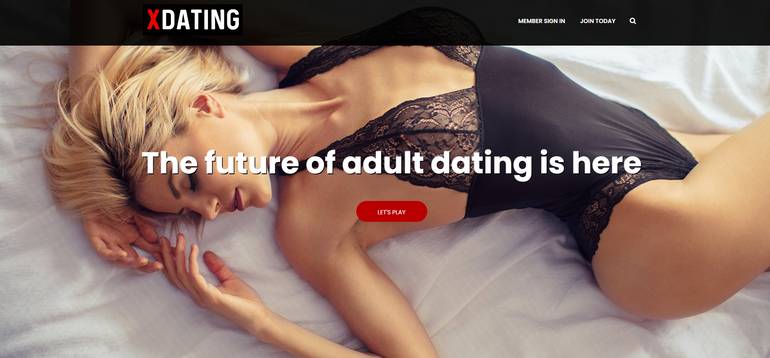 Is Xdating real?
Xdating is very much real. While it can cost slightly more than most apps to have a premium account on, it`s also hyper concentrated on finding you the ultimate sexual companion. Giving you the ability to chat with swingers, polyamorous sluts, sugar babies, and people exploring all the different facets of sexuality means finding someone to fuck is easier than ever. Whether you`re a dom, sub, or switch, finding a match for you has never been easier.
Is it possible to use Xdating for free?
Like most dating platforms, Xdating is free to a degree. You can create an account, browse the website, check out accounts and the features, but if you wanna do any of the things that lead to you hooking up with someone, you`ll have to pay.
Prices
What features are available on Xdating?
Xdating makes sure its users are satisfied with a variety of special features. Take a peek at a few of them:
Access to cam girls.
Video calling, and the ability to send nudes — both as photos and videos. Make sure you have permission first, or you`ll get reported.
Private dating profile. So only people you like will be able to see who you are.
Swinger`s database. To find the best swinger hookup for you.

What are the different types of searches available?
There are three search types available on Xdating:
Basic
You can use this to filter out users based on the typical features: gender, age, location. This can be used on free accounts.
Advanced
You have more detailed filters here, such as personal interests, job, and physical appearance like hair color, height and build.
Username
The usefulness of this particular search function is limited, but if you`re looking for one very specific person, it`s the way to go. Say you met a pretty lady on another website, but then she deleted her account. If you remember her username, you can search for her here, and as long as she`s using the same username, you`ll find her.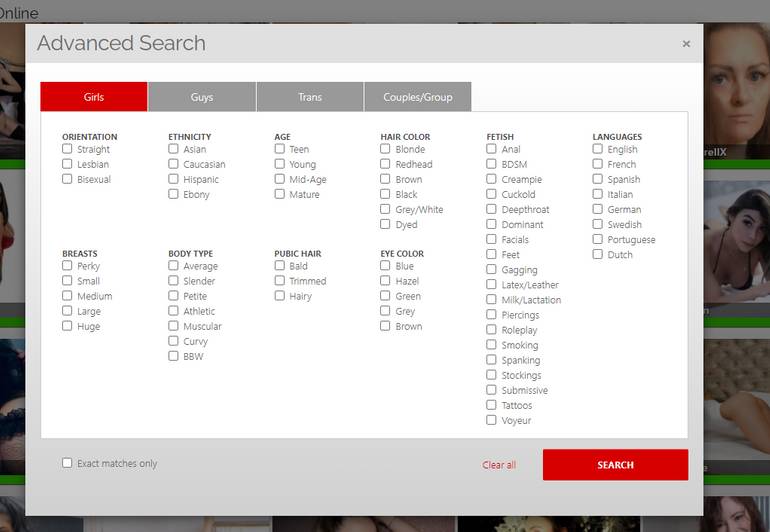 Is xdating a legit site?
Xdating has been in the business for a long time and has the user base to show for it. Their website is secured with SSL certification, so breach of your privacy is impossible. Your credentials will be safe, as will any payment info you input on the site.
Should you use Xdating?
Listen buddy, Xdating ain`t for the faint of heart. There`s no love to be found here, just sweaty, dirty sex. The people using this website don`t want anything but a no strings attached hookup, and they know how to provide it. If that`s what you`re after, you`re in the right spot. I hope this Xdating website review taught you everything you need to know,to give in and finally create an account. You`re not gonna regret it, so try it out today!
Total Score
Contact Information
| | |
| --- | --- |
| Company:   | ICF Technology, Inc. |
| Address: | 800 Stewart St Seattle, WA 98101 |
| Tel: | (866) 941-3982 |
| E-Mail: | support@flingcams.com |
Frequently Asked Questions
1. Can I use Xdating for free?
Signing up and profile creation can be done for free. You can look at other users` profiles and save them, but you need to purchase a premium membership to talk to them.
2. How to create an Xdating account?
You can create an account by clicking on the "Join Today" button at the top right of the homepage. Fill out the form which pops up. It requires your email ID, name, date of birth, and gender. Your account will be instantly created.
3. What payment types are accepted?
You can pay for a premium membership using a debit/credit card. The only accepted cards are the ones with Mastercard or VISA logos.
4. How to get free credits on Xdating?
Xdating doesn`t offer credits. It uses a monthly subscription service, and offers a two-day trial for $0.95. This will give you full access to the website. Otherwise, you can create an account for free and browse the user base.
5. How do you delete your Xdating account?
At the moment, the only way to delete your account is by contacting the site admin and explaining to them why you want to leave. Once that`s done, your account can be reactivated at your will.