SexLikeReal Review: Why Did It Fall So Short?
What is SexLikeReal? Despite being a good premise, SexLikeReal is a virtual reality sex site that falls short of delivering the experience everyone desires. I gathered this comprehensive SexLikeReal review to help you decide whether it's a good thing to spend money on: all the videos are paid for because the website is made for VR headsets, but there aren't enough models performing to bring in variety. Those who do perform don't have the best equipment, and you feel like you're just watching a normal cam show. That's not the experience you paid money for. Let's get into more details of how does SexLikeReal work and find out whether this platform is a good fit for you.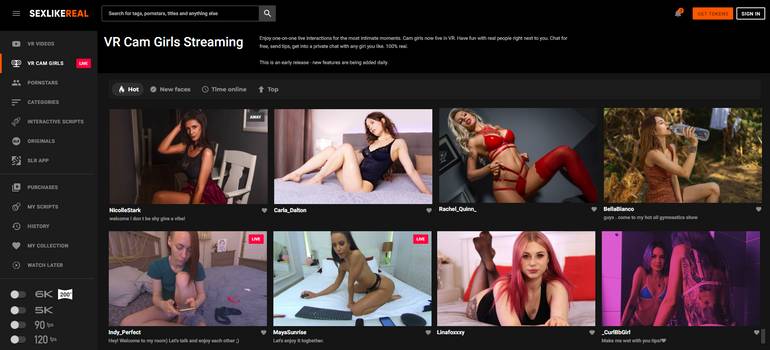 Extremely well-designed
Lots of content besides cam shows
Dedicated app available for VR headsets
Premium doesn't grant you complete access to some videos
Some models aren't enthusiastic about the shows
Member Structure
Member Structure
Members geography
352,000 from USA
Members activity
178,000 active weekly
What can you do with a SexLikeReal free account?
Creating a is a convoluted process, to begin with. Once you've created an account, you only have access to the cam shows. The other aspects of the sites such as the interactive scripts, VR videos, pornstars, and original shows are locked so only SexLikeReal cams premium members can access them. They've got all these goodies, but they're locking it behind a paywall. Some other platforms might offer the same services for lower prices or even free, bud.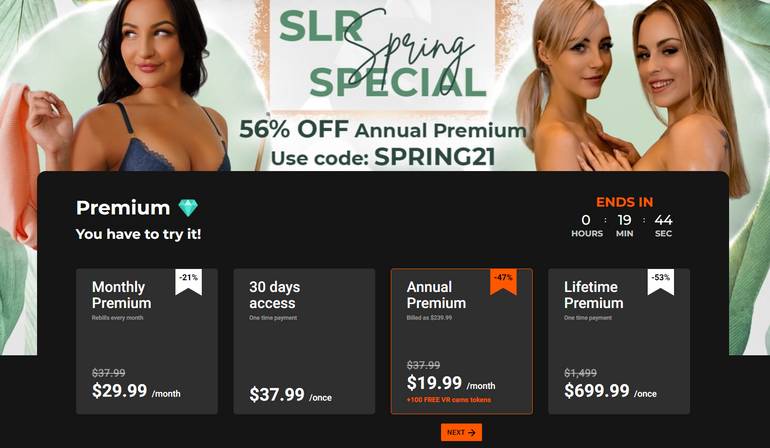 Which SexLikeReal cam models should you definitely watch?
SexLikeReal VR is the iTunes-style VR porn site streaming featuring hardcore content from all the top VR porn studios. Whether you want to buy a single video or join us for a full subscription, we've got one of the largest libraries of porn videos that you'll find on the internet starring your favorite pornstar babes from all around the world!
These ladies are the few you don't wanna miss out on: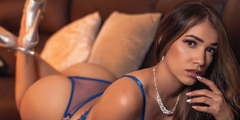 _charlotte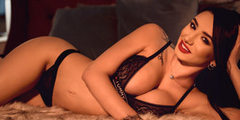 NicoleRiveras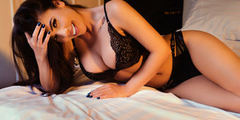 Tokio__
How many models are on the platform?
There are usually around 20 SexLikeReal live cam girls performing at any time, but the traffic the site receives is low. The highest number of viewers a chick gets is usually around 13. Compared to other sites where each cam girl can have thousands of viewers, this doesn't look impressive. You don't wanna be one of those chumps that fell for sunk cost fallacy, right?
Are the model profiles on SexLikeReal any good?
The most important part about a VR cam show is to make it as close to real life as possible. This is made even more real by getting to know your cam model. This is why it's disheartening to see there's no discernible model profile. There are dozens of SexLikeReal models, and the most you can learn about them without chatting is their age. Any other cam site you check will have at least a mediocre profile for models, but there's a complete lack of it here.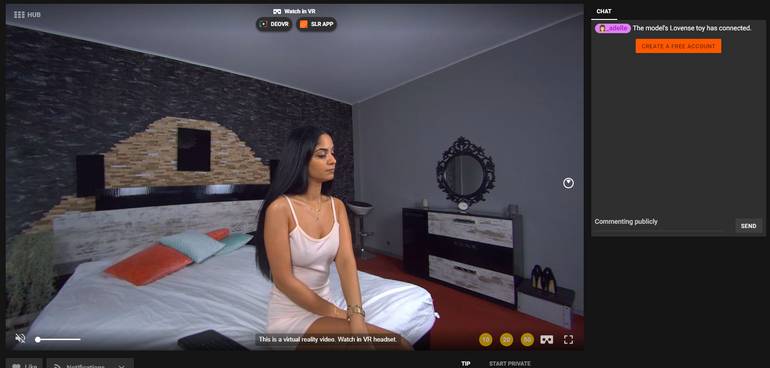 On the contrary, pornstars' profiles are much more descriptive, and you can see how many guys like you have favored them.
Types of Shows
Being able to find the perfect cam girl for your wank session is vital. So, the caring SexLikeReal com provided the inclusive bar with options for sorting videos as you wish.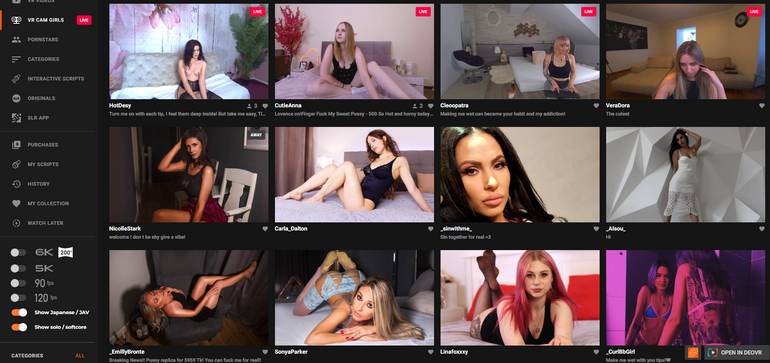 Categories and Fetishes
I'd spend a decade counting the categories, so just believe me: there is a category title for each letter in the alphabet. This is one of the best live sex sites where the real cherisher can find literally anything their brain can come up with: from the lightest stuff to the most insane, from the Anal to even Braces, Babysitters. Even the Italian speech category! You HAVE to see this.
Filters and tags
Tag search is a pretty convenient thing. You can input any tag that comes to your mind (or their mix) and get an impeccable range of shows. Also, you can manage the viewing angle and change it to 200*. The tag search is accurate and precise, with no annoying messing-up.
Video quality
Despite being heavily marketed as a VR cam site and being made compatible with VR headsets, the SexLikeReal cam show has one big downfall. All the cam models broadcast their streams using normal cameras. When you put on the headset, you can only see one perspective, and it isn't even a POV.
Very few models put in the effort to make the shows look interactive. When you're watching a cam show with a VR headset, you want to feel involved, as if you're in the room with the cam girl. That just doesn't happen on this platform. Ladies will lay down on their beds with the camera on their desks, and you realize you may as well be watching on a normal monitor. You'd be a dummy to see all that, and still want to spend money on a membership.
Chat options
The chat options are pretty common. Click on the and choose any video. You'll be able to only send messages in public chat and tips to models. The amount of tips is changeable, you can do it right there. Also, if you scroll down, there is a short bio of the model and comments (you can leave your comment as well).
How expensive are tokens on SexLikeReal VR?
You can use tokens to purchase videos, give tips or get private sessions with VR models of your choice. Here's how much it costs:
How does the SexLikeReal premium work?
Getting a premium account grants you access to most of the VR porn library. You get over 14,900 videos with real pornstars, and you can watch videos in resolutions up to 8K, with 120FPS and a field of view of 200. These are the SexLikeReal cost plans you can choose from:
Monthly subscription which is rebilled every month: $29.99 per month. You get 100 free SexLikeReal tokens as a bonus.
30-day access as a one time payment: $37.99.
Annual subscription: $239.99, at $19.99 per month. This also gives you 100 free VR cam tokens.
Lifetime subscription: $699.99 and +100 free VR cam tokens as a bonus.
Wonder whether is SexLikeReal legit or is SexLikeReal a safe site at all to deposit there? I vouch for it, everyone vouch for it, and the myriad of grateful SexLikeReal reviews vouches for it! SexLikeReal VR cams offers only VR cams and VR porn. Since most of the cams are very generic and look like you're watching a normal cam show on a computer, you may as well find a site with better features. Pay for one visit using the proposed methods and make your own conclusion.
Debit/Credit card
Bitcoin
Paypal
Discover
JCB
Paysafecard
Special features
Here is where the VRporn vs SexLikeReal competition gets obvious: SexLikeReal online gives you a chance to install the SexLikeReal app in case your VR headset is mobile-driven. There is also an option to enjoy the live videos without the headset, in case you have a curved monitor. All the videos are zoomable, you can hold the mouse and grab the video to any side to rotate the room and change the dimension.
Get funded for your idea
There are not many sites like SexLikeReal! The SexLikeReal VR cams Creator is a section where you can literally receive a penny for your thought. Provide your custom idea for the next film and be funded by the team. Also, there are perks for idea-creators, like the chance to see their plot filmed for free. Your plots can be found in your profile or on the sidebar under the "My scripts" title.
Customer Support
You can reach the easy-going and quite dedicated support staff via the "Help" button in the footer; it will bring you to a variety of contact options. Or use Discord. Also, there is an amazing tutorial for newcomers in the FAQ section. You can write the custom questions in the comments under the FAQ section (like "what sextoys work with SexLikeReal") and receive an answer from the staff or the users.
Conclusion from HookupGuru?
That was a nice experience. Honestly, this website is a damn innovative thing, and I believe it will be up in 2023. This is the place to see top-notch SexLikeReal models and porn stars in much better and much better performances. The website itself is updated, laconic, and easy to use. I give this thing a 10/10 and recommend SexLikeReal to anyone with a VR headset, a curved monitor, or with a simple desire to watch something new.
Total Score
Contact Information
| | |
| --- | --- |
| Company:   | SLR Premium subscription |
| E-Mail: | sexlikereal@support.com |
Frequently Asked Questions
1. What is SexLikeReal?
SexLikeReal is a camgirl and professional porn platform dedicated solely to serving customers with VR headsets. Anyone can watch them even without a VR headset, but the whole platform is purely designed around giving a real-life experience to its viewers.
2. How to register on SexLikeReal?
Launch the SexLikeReal page, scroll the page to the bottom, and then tap on "Free account" at the left segment of the screen. Fill out your email, username, and password. You'll be automatically logged into your account.
3. How to watch private on SexLivePrivate?
Open the VR Cam Girls tab on the left of the page. Select a cam chick you like, and open her stream. Below their stream, there's a button to start a private session. When you tap that, it'll show you how much you'll have to pay per minute, as well as the minimum amount of time you have to spend in the private session with her. If you're okay with the prices, you can request a private session, and wait for the cam girl to accept.
4. How to remove an account on SexLikeReal?
After launching the website and signing in, tap your username at the top of the screen, and select "Profile". Next, select "Account Settings" and you have the option to delete your account at the bottom of the screen. Once you input your password and confirm, your account will be permanently deleted.