There are different ways of keeping your partner tuned. One of the most effective ones is dirty talking, yeah. What can be better than whispering into the ear of your boo something naughty? However, there is a red line between dirty talking and disgusting talking.
Sure, in different relationships the attitude towards impish talking is different, but here are some general Dos and DON'Ts to save you from getting into trouble.
RELATED: 15 Playful And SUPER Sexy Texts To HEAT UP Your Relationships
DOs
#1. Do tell your partner she/he is hot
The best thing is when you in the middle of sex just look at your partner up and down and say: "You are damn sexy, rrr" Believe us, the ride you are going to experience after that is unprecedented.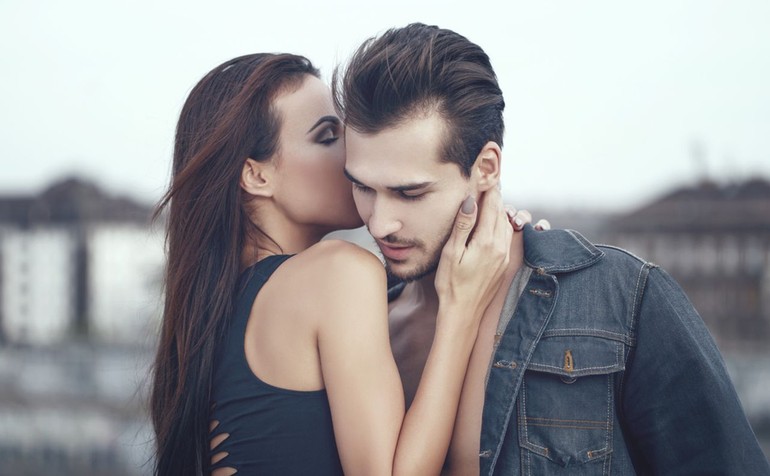 #2. Do command
When it comes to an intimate relationship, it is OK to dominate. Sure thing, you don't have to be a tyrant, but you can make your partner feel like there is somebody to rely on – in sex too.
RELATED: Is Vanilla Sex Boring? Here is an Ultimate Guide to Rough Sex after Online Dating
#3. Do say the name
Believe what you want but all people are selfish – and the most pleasing thing for them is to hear their names. So do say the name of your partner. No, whisper on the low notes right into the ear of your babe, right when you are about to roll in a sack.
#4. Do tell your partner how good she/he feels or tastes
Compliment your boo. At all stages of sex – from foreplay to the after-culmination one. We cannot force you to scream the name of the partner right when you are cumming, but you can at least try to sweet talk your partner when kissing or practicing oral.
#5. Do tell your partner you want it all night long
This will definitely keep your hottie turned on. The purpose of this talking is to assure your partner you are really enjoying what she/he does.
DON'Ts
#1. Don't use diminishing words
Well, maybe someone likes it when they are called "sluts" or "bitches," but if you haven't talked about it with your partner before – don't risk.
#2. Don't tell your partner to be tranquil
Oh, come on! Let her/him scream and moan, and groan! If you ask your partner to be quieter, you may ruin the whole thing. Goodbye, good sex!
RELATED: 8 Things to Avoid at Your First Hookup
#3. Don't even offer not using a condom
Especially, if your partner is a one-night stand and you do not know each other well. A condom is a basic thing which your partner can trust, so don't make yourself sound disgusting.
#4. Don't put down your partner
As you are having sex, please, never say anything demeaning to your partner, it may ruin the whole thing and undermine the continuation of a relationship. Nobody would like to feel like they are bad in bed, including you.
#5. Don't get robotic
If you don't want to sound in the ears of your boo as a pathologist, do not use straight words like "let me penetrate your vagina" or "my penis is erected." Come on, she/he is not visiting the doctor, try to be more eloquent.