Have you ever experienced sex when a chick asks you to say something dirty, and you either get lost thinking what to say or throw some shitty phrase you heard in porno? If yes, you're probably familiar with how such situations usually end (spoiler: with a soft cock and dry pussy).
How to talk dirty so that you don't embarrass yourself and build up the passion? Let's outline the secrets of great dirty sex conversations.
What is a dirty sexual talk?
Dirty talk is a practice used in sex when you verbalize your desires, fantasies or just talk explicit language to spice up the process. Talking dirty involves moans, simple phrases to encourage your partner, and direct guidance.
Dirty talk conversations can happen during sex, sexting, or a phone call. There's actually no fixed list of situations when dirty talking typically takes place. It doesn't matter when you tease your partner—fucking in bed or being at the airport. The only thing that matters is that you build up the sexual tension between you two.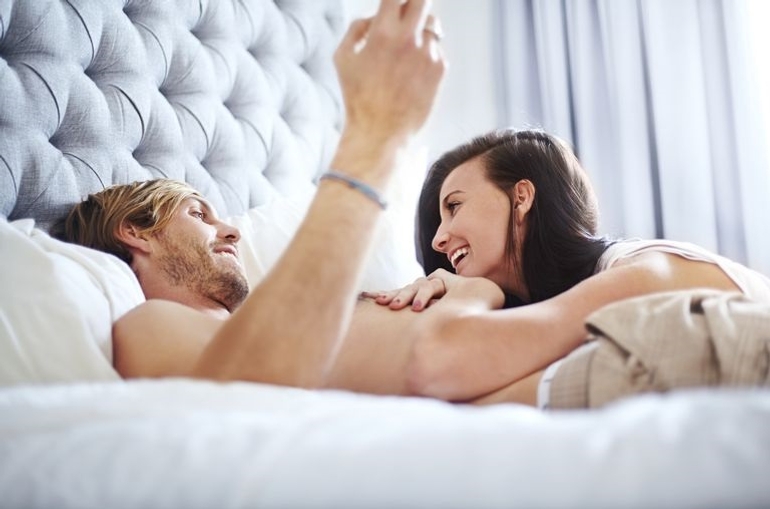 Pro-tips of how to dirty talk if you've never done that before
Sure, if you're new to all this dirty stuff, you might feel nervous at first. But that's why I am here to help you out. Let's learn how to talk dirty with confidence and enjoy it.
#1. Test the waters
You'll be surprised, but sexual talk isn't the perfect addition to all kinds of sex. It all depends on the partner and the moment. Before jumping right to the "fuck me hard" demands, you first need to realize how appropriate is that with a particular chick. The easiest way to do that is to ask whether she enjoys being vocal during sex, or simply judge from what you see (or hear) right in the process.
#2. Start slowly
You definitely overthink wondering how to start a dirty conversation, as you forget the facts that dirty talk isn't only about cliché phrases. You can opt for simple words and moans first! Girls don't like when a guy is quiet and calm. She needs to know you enjoy it too, after all! Moreover, this way, you turn her on. So don't be shy to moan and ask for more by short words like "harder," "right here," "more," "don′t stop," etc.
#3. Ask questions
The easiest way to start erotic talking is to ask her how she likes this or that. For example, you fuck her from behind. Such a position requires even more action, as you don't see her face! So raping her pussy this way, simply ask what she feels right now and what she likes about that the most. For more, ask how she wants you to fuck her.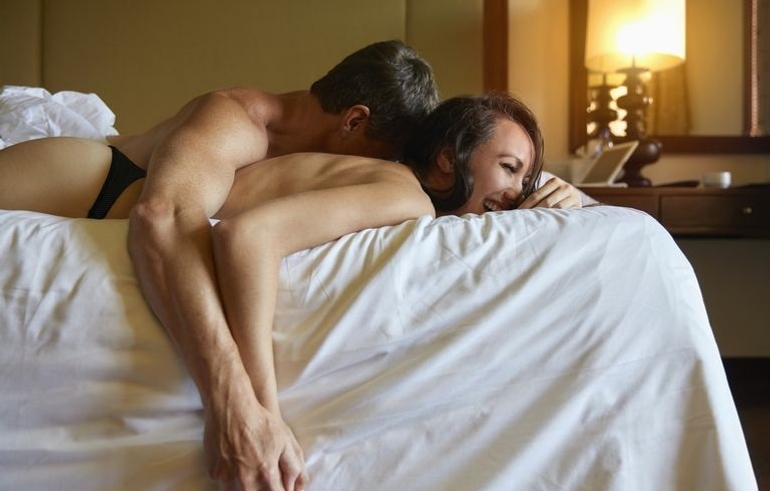 #4. Describe the process
If your partner is shy to talk dirty sexually, be the one who starts it. Just say how you enjoy the current position. Describe what exactly your cock feels at the moment and how horny you are. You don′t even imagine what wonders such a simple trick can do.
#5. Forget about vulgar talking
How to talk sexually without offending a chick? Just don't try to verbalize everything you heard in porn. Never. At least at the beginning of your sexual relationship. Calling a gal a bitch will more likely kill the passion, and she'll feel being used. Still, this rule works the opposite way if you're both into BDSM stuff. Then, b-words are more than welcome.
#6. Make compliments
This is a surefire way to start a good dirty talk. Chicks melt from compliments. For them, feeling sexy during the process is the most important thing. Without that, you'll get a shy girl who wants to fuck only with the lights off. But make your compliments a little more erotic. Don't just say, "you're beautiful," better opt for something like, "I adore the way you moan when I rub your clit." Feel the difference? ;)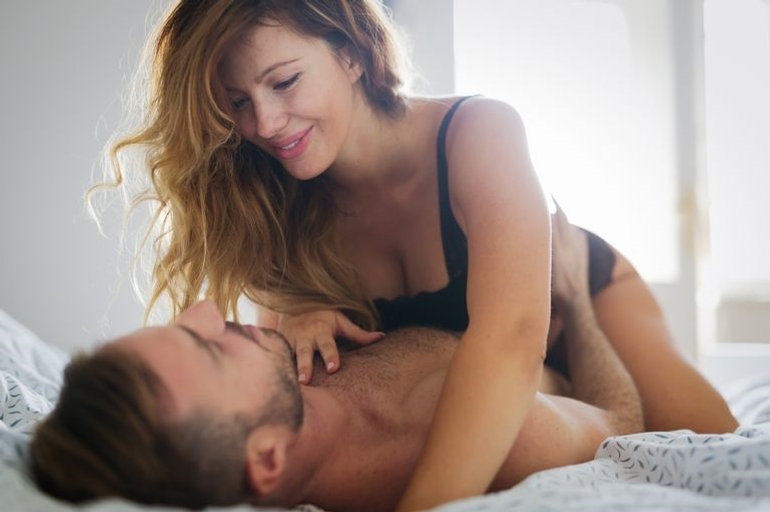 #7. Don't try to use templates you found on the web
Yes, sometimes it's a great help. Even I'll provide you with a few cool examples. But you should use them all only for inspiration! Naughty talks don't work when you try to impress her with phrases you learned by heart. It has to be something you feel at the moment!
#8. Relax and don't overthink it
Seductive talk is perfect when you don't plan it. It has to be something natural. If you're waiting for the moment and trying to say something really cool, you'll just kill your boner with overthinking. Relax, be in the moment, don't control your emotions, and you'll feel yourself when it's time to say something dirty.
Sexual talk phrases to consider
Just as I've promised, here are some seductive talk templates you can use for inspiration based on the situation.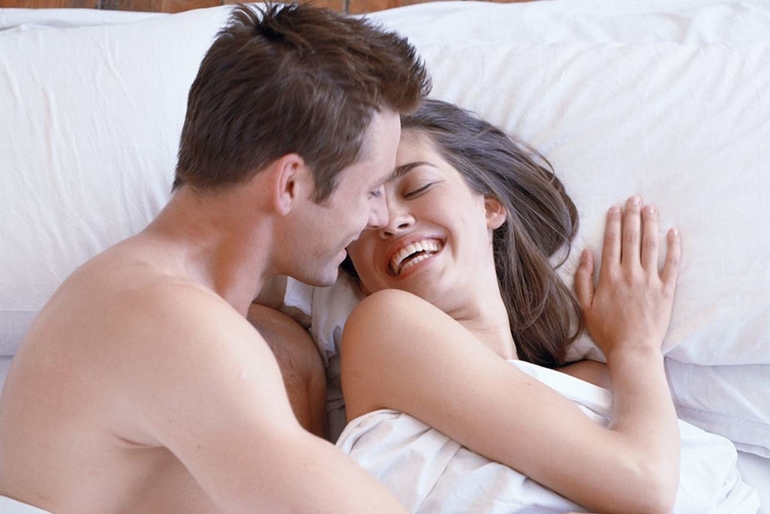 When warming up (sexting):
"I just woke up with such a hard-on… How would you play with him right now?"
"I'm at work and can't stop thinking about that dress you bought yesterday and the way I'll rip it off you tonight"
"Have you touched yourself thinking of me?"
"Do you want to see how you make me feel?" (and send a photo if she replies "yes")
"I want to feel your taste right now…"
Check Out My Sexting Emoji Glossary
In the process:
"What do you feel when I kiss you right here?"
"I get so hard when you bend like this!"
"I like the way your pussy hair tickles my cock right now"
"Do you feel how hard I am inside you?"
"Squeeze my cock with your pussy when you cum, babe!"
"Cum for me!"
Following these simple recommendations, you won't ever wonder how to start a dirty talk. Relax, be yourself, and enjoy the effect the dirty sex conversations have.