As on any market there are trends that come and go in dating. Modern technologies transform so quickly so that all other platforms should keep up with them. And the progress that we are witnessing changes everything around us with a high-speed. Only yesterday there were 3 major players on the market of online-dating and today we are put in front of the choice of thousands of them offering so many different features.
If you were hoping that in 2019 people will quit online-dating, that is not going to happen, we are sorry. But the features people use to connect with other members change as well as the general tendency through which apps to communicate.
So let's see what this year brings us and how to deal with it.
Online-dating market will continue to grow
If you think that today you have enough websites for dating, you don't know what is waiting for you in 2019. The thing is that online-dating platforms develop and grow every day and, surprisingly or not, the demand on them increases as well.
Moreover, experts say that meeting online will remain a powerful trend for the next couple of years for sure. Scary or innovative? It's hard to predict where we will end with such an approach to building relationships, but we definitely have to accept that online-dating is an inevitable reality.
RELATED: 3 Sex Apps Women Use To Hookup
Videodating
The interest for video increases as well. Youtube is a big as Google and is used often instead of it. Plus, our cameras in smartphones become better and better, that we don't even need a professional camera to capture moments.
But the new trend, as experts say, will be the following: there will be a shift from texting to videodating in the nearest year. Seeing each other through videos is a way of meeting a person in virtual life. So it is understandable, why users will prefer such an option to the regular messaging.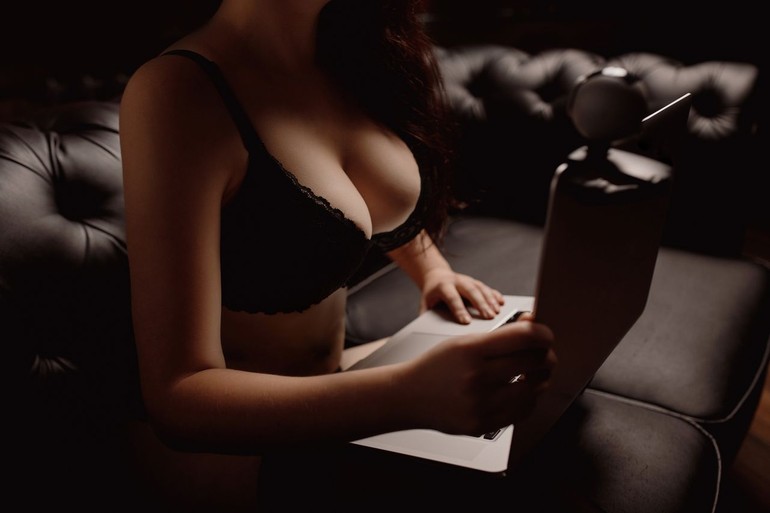 RELATED: A Simple Guide On How to Eat Pussy
Dating on social media websites
Facebook, Twitter, and Instagram can become strong competitors to the online-dating websites now. Basically, if you fully complete your profile there, you get recommendations of people you might know or might like and voila - here's the same dating platform with its own searching engine.
They also have another big advantage - they are free of use. You don't have to get any memberships, you can get to know a friend of a friend, you can use all the same ways of communications that online-dating platforms offer as well. There is something to think about.
Dating in groups
Some experts predict that in the nearest future we will see not only two people going out, but 10 of them or more. Some dating platforms already have options, where you can organize a group chat with potential partners and hang out.
RELATED: 5 Alternative Hookup Apps to Tinder
Serious relationships over hookups
It is said that people who use dating apps for a single overnight sex will move away from them and either remain single or look for serious relationships instead. That is quite an unpredictable tendency to have, isn't it?
So these are the most likely trends that we will come across in 2019. Let's see which of the predictions will remain a trend for a year or more and which was just an illusion of being a popular trend.