I know better than any of you buds that exploring a hot bitch's body is a real adventure. If your thirsty brain thinks that the only sexual places to touch a woman are her pussy, boobs, and ass, I have news for you. Sure, playing with your lady friend's tits or vagina would make her wet, but the full list of places to touch a girl to turn her on goes much longer than that. Those motherfuckers who know how to touch a girl get a real jackpot in bed. Dying to learn all the places where to touch a woman to arouse her? Take your hand out of your pants and get ready to take notes because this list will teach you everything.
How to arouse a woman by touch and make her jump onto you
Here's an extensive list of the key sensitive areas that explains in detail how to touch a woman and get her excited. Make sure to use it in your foreplay and enjoy the reputation of a ladykiller from now on. Let's begin!
Head and hair
No matter whether you begin your foreplay by touching her head or grab her hair when cumming into her mouth, this is a great place to touch a girl to turn her on. Don't get too wild though, better start with something vanilla like the shit you see in romcoms. She'll tell you if she likes it rough. Make sure to not cum on her hair, that's off-limits.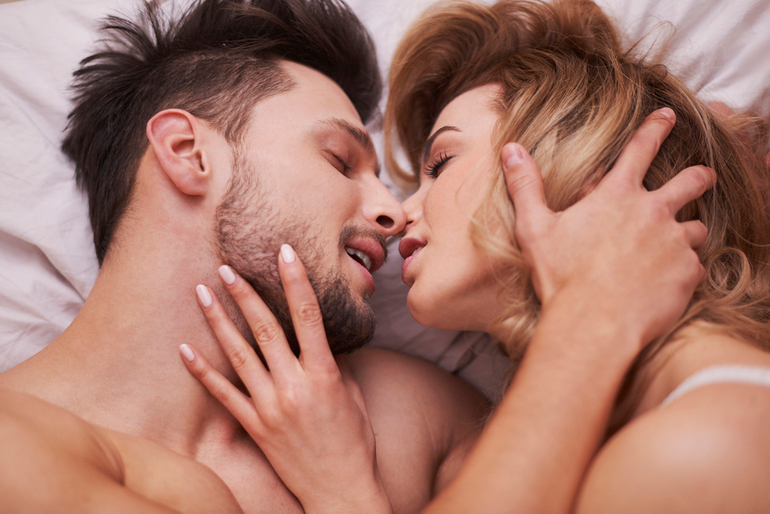 Lips
Let me tell you straight away, lips are essential if you want to touch a woman sexually. A very thirsty babe would get Niagara running down her panties from as much as just a passionate kiss. But even the most reserved chick will get horny if you trace her lips with a fingertip and then start French kissing her. In a few minutes, you might be tracing her lips with something else that's not a finger, you pervert.
Ears and earlobes
Dare to touch a woman sexually behind her ears, lick her earlobes, and she'll be riding your cock all night long. This is a powerful erogenous zone that works on chicks of any age, size, and skin color. Try light licking or even sucking her earlobes while your grabby hand explores what's in her panties. Your hand will get wet, I guarantee it.
Neck
Never forget about it when you touch a woman's body. Gentle strokes, kissing, licking - let your perverted imagination run wild! The area on the back of her head right down the hairline is crazily sensitive. Just one touch will cover her in goosebumps, and more neck action will make her hot and bothered, moaning for your dick.
Arms and hands
I've never seen a chick who wouldn't like a bit of hand massage. Her arms and hands get tired from stroking your dick all the time, so revive them with some petting and squeezing to set the hot mood. Start from her shoulder and begin moving down until you reach the tips of her fingers. She'll repay you with the best handjob of your life.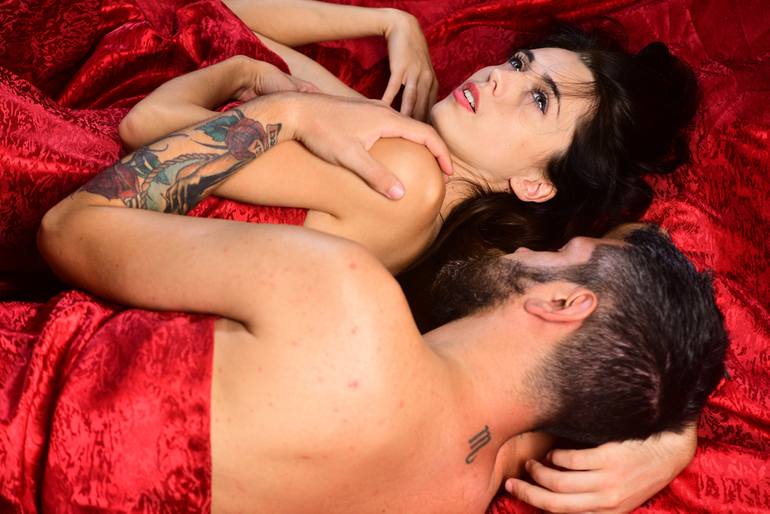 Boobs
Yeah, you already know it, boobs rule the world. But did you know that touching them is great not only for your cock but also for the babe? That's the surest way to touch a woman and get her excited. Stroke them, squeeze them, kiss them, lick them, suck on them, and she'll be begging for your dick.
Inner thigh
How to touch a woman to turn her on? Insert your hand between her thighs and grab the inner part carefully to make her moan like the dirty bitch she is. Another guaranteed approach is to massage her groin. You can easily add some fingering or oral action when her pussy's dripping wet.
Behind the knees
You've been thinking you knew everything about how to arouse a woman by touch, but I bet you've hardly ever thought about this area. Try tickling your babe behind her knees, and you'll immediately see the result. This place is surprisingly sensitive.
Lower back
Yes, the lower part of her back and not her ass chicks - you'll get there later, you sex-crazed monster. This area is one of the most impactful sexual places to touch a woman, and even the slightest touch will make her shiver with pleasure. In fact, I recommend going lightly rather than rubbing it like you do with your cock. A very light touch will cause a slight tingling sensation spreading down between her legs, making her ready to smash.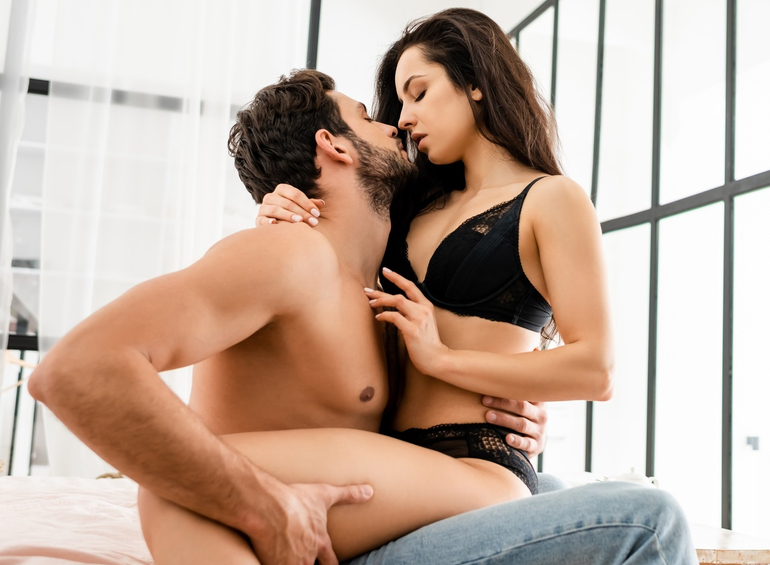 Feet and toes
If your relationship smells of intimacy and you're depraved enough to reveal your feet fetish, feet and toes are an interesting choice if you want to touch a woman in bed. Massage them with your hands, and she may let you continue with your cock if you're good enough. Don't tell me you haven't been looking forward to this.
What else do you need to know about sexual places to touch a woman
Learning how to touch a woman to arouse her sexually is critical for your chances to get laid because touch makes desire and attraction grow like your dick when watching porn. That's science for you, bro. So, where do girls like to be touched? As this list proves, pretty much anywhere. Enjoy making her wet, you wanker.