Collarspace Review
Collarspace is one of the biggest dating sites for people who practice BDSM lifestyle. The policy of this platform is based on SSC, which means safe, sane, and consensual. It is considered to be a secure place where people do not feel shame, do not have any restrictions, and can be free in thoughts, ideas, and words. What is more important, they have an opportunity not just to express themselves without any boundaries, but easily find other people to interact or even spend fantastic time with.
Member Structure
Member Structure
Members geography
569,000 from USA
Members activity
56,000 active weekly
Based on similar preferences, members of Collarspace get acquainted easily and quickly. They are divided into supporters and opponents almost in equal parts. Still, in spite of its division, everyone would hardly deny that the site gives a real opportunity for people with special interests to meet the right match. In fact, this meeting platform unites about 1.6 million of users from all over the world who are looking for pleasure by virtue of pain and openly share their dirty fantasies.
Peculiarities of Collarspace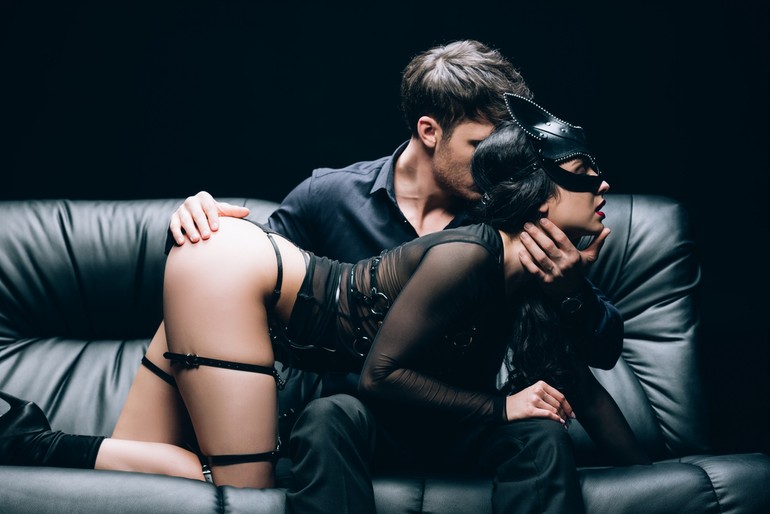 Actually, Collarspace goes further than just a dating site for adults. It offers the users to overwatch the pastime of like-minded people through live video chats. Besides, there are a large collection of toys for adult games for every taste which you can order at an affordable price.
This website posts the latest detailed information about the specific events only for adult visitors. There is a section where you can find information about BDSM and LGBT in the form of articles or videos, including pieces of advice for those who are new in this theme. The platform developers highlight the topic of healthcare and security while moving to a new level with partners. Thanks to this, you can be sure about the safety of your personal information posted in the profile.
All in all, the structure of the site can be divided into three categories of services: dating options, informative options, and options for adding bright colours to your leisure time. It is probably one of the key peculiarities of Collarspace.
Communication through the website
Becoming a member of Collarspace, you can chat with any other members you are interested in or just send him or her a picture without any words. If you want to express your inner world more openly, there is an option to display yourself through the live web chat. For facilitation of your search, you can choose appropriate filters, including age, sexuality, orientation, and place of living. Moreover, you may add users to your favourite list as well as see the accounts of users who added you to their Favourite lists.
Safety
No doubt, one of the most vital things of such websites is safety. Though nowadays we used to claim that our society is totally tolerant, no one would like to reveal his sexual fantasies and dreams, especially if they are quite specific. Be sure that Collarspace will not give out your personal data.
Moreover, there are tips which guide users how not to get hooked on unfair tricks as the website itself cannot be responsible for users' sharing of personal information. So, it is quite useful to read all the tips before becoming a full-fledged user of the website to increase your safety level to the maximum extent.
Prices
One of the most attractive features of Collarspace is that it is completely free of charge. All the options of the platform are accessible for everyone. There are no premium accounts or additional paid services, and all users are equal. However, some clients think that this is the reason for a generous amount of fake profiles.
Additionally, the website contains a lot of advertisments for other dating platforms, BDSM communitie,. and sex toys' shops. That is why some consumers blame it of being a commercial platform rather than a dating site. Others think that it is quite acceptable for a place which considers itself to be one of the biggest BDSM community, not just a dating space.
Sign-up process
Creating a profile on Collarspace presupposes several steps. First of all, you need to write down your username, password, and email. After that, be ready to give the general information about himself. This field is divided into necessary and optional information. The first part includes age, ethnicity, gender identity, sexuality, orientation, and the role you would prefer in a BDSM relationship. Optional part includes a description of a desired partner, your physical characteristics, additional preferences, location, willingness to relocate, and some others.
The following stage is to add your pictures which will help you to get more attention to your profile. Besides, your skills and interests have to be disclosed. Still it is not the end. The profile will be active and available to others only after its reviewing and approval. As a rule, this process takes about 3-5 days. However, you can easily look through all the information of the site even without your personal public account. The only thing which is not accessible is sending the messages to other members.
Design
From the first sight, the interface of Collarspace seems to be simple. On the one hand, the website is extremely easy to use, but on the other hand, it seems like it has not been changed for several years. Nevertheless, the majority of users value the simplicity of interface.
There are no strict requirements, so the users may write down any type of information in their profiles. In such a way, sometimes it is difficult to understand what he or she is really looking for in such a place. Each account has the potential to be quite informative, but most of the fields, which are optional, can be left empty.
Yet the user may use filters which were created to facilitate the search range. Surely, this option is not new and unique, but quite useful and efficient. For instance, you can choose who you are looking for: dominants, submissives, switches, or slaves.
Mobile app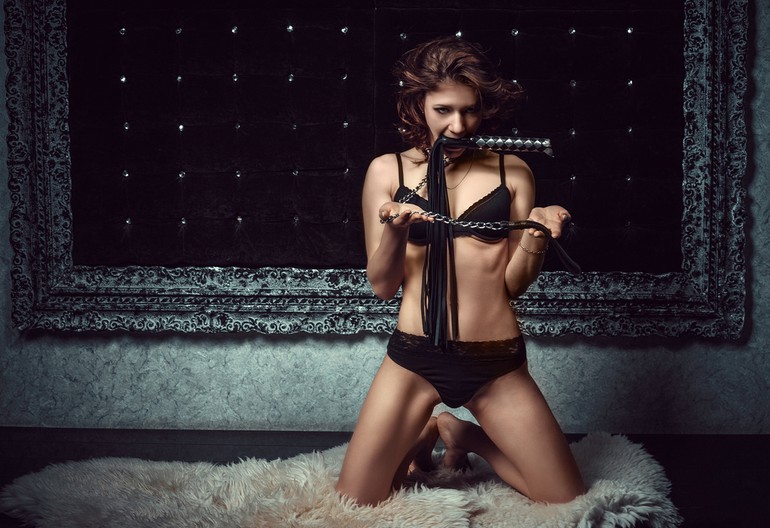 Collarspace does not have a mobile dating app of full value, which may be considered to be a slight drawback in our modern world. However, the user may click on the button "Mobile interface" and get a version of the site which is more adapted for a mobile phone but does not have all the options like a real mobile app. Still its dating app is already developing and will be presented to the users in the nearest future.
Conclusion
Collarspace is an international dating playground for people who do not want to restrict or hide their sexual fantasies and are looking for a company with the same interests and a great desire to explore boundaries. Though the number of users of this platform is increasing, it needs some modernisation to be overwhelmed by the new ones.
The site is secure, but you need to be cautious yourself and follow the list of useful warning tips introduced by the creators of the platform. Meet other people from all over the world who share the same interests as you! Thanks to Collarspace, you have a chance to be with someone who is really compatible with you.
Total Score
Contact Information
| | |
| --- | --- |
| Company: | Collarspace |
| Address: | 109 Ilsley Avenue, Suite 9, Dartmouth, Nova Scotia B3B 1S8 |
| Fax: | (902) 468-4803 |
Free Registration