HotAndFlirty Review: Don't Invest Until You Read HG Review
Hookupguru's verdict
Well, it's verdict time, my horny comrades. Is HotAndFlirty worth your time? Is it worth the damn effort to type out those flirty messages? Is it worth the hopeful anticipation for a real, throbbing connection? Fuck no! HotAndFlirty, with all its shiny promises for a local hook-up and titillating profiles, is about as exciting as a solo wank on a lonely Saturday night. It's like they're serving up hot bots instead of hot dates. Who the hell wants to flirt with a piece of code? Time to let your flag fly high on some real, legit, pulse-pounding platforms. Check out my other recommendations - WannaHookUp, AdultFriendFinder, OneNight Friend and BeNaughty and say goodbye to HotAndFlirty and hello to actual orgasms. Your cock will thank me. Trust the Guru on this one.
Best for:
Those who like being ripped off and taken advantage of
Those who get off on automated messages from bots
Those who love to jerk their cock to fake photos
Not for:
Men who actually want to meet and flirt with local girls
Those who value their hard-earned money
Those who want to fuck rather than live out a fake online fantasy
We meet again, my hungry jerker. I bet your little soldier stands at attention at the mention of HotAndFlirty, eh? what is HotAndFlirty?HotAndFlirty claims to be a local dating site for the lusty and the ludicrously libidinous. How many people use HotAndFlirty? Well, they promise a buffet of local babes whichever part of the globe you are in, ready to chat, flirt, and more. Is HotAndFlirty a scam?They claim to be a place where you can let your desires run rampant without judgment. But hold onto your jockstrap, mate. This isn't the hedonistic haven it claims to be. Brace yourself, my eager ejaculator - we're about to find out the truth.
How to create an account on HotAndFlirty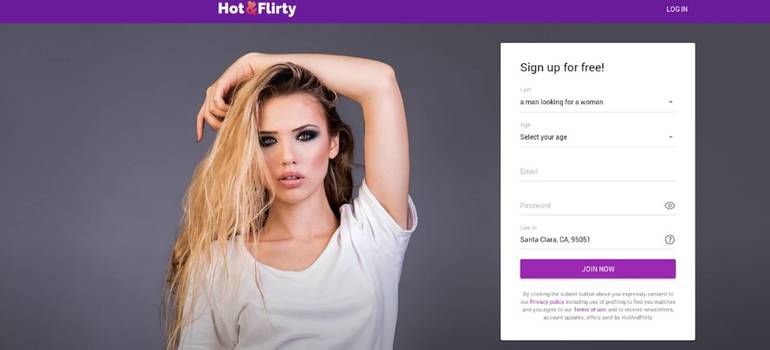 Does HotAndFlirty work? Well, I tried signing up on HotAndFlirty and it was as easy as falling off a log - and about as enjoyable too. Here's what you do:
Click on
Give them your email
Add your location
Tell them your age
Verify your email
After that they'll dump you on the homepage, a veritable smorgasbord of tantalizing profiles. But hold your horses, stud. They're as real as a middle-aged accountant's hairpiece. So, you're all signed up, ready to rumble, and all you've got are phantom profiles of supposed sirens. But hey, at least they make it easy for you to sign up for their shambolic service. Why would you do that to yourself when there are so many better sex websites out there, my jerker?
Are HotAndFlirty female profiles good?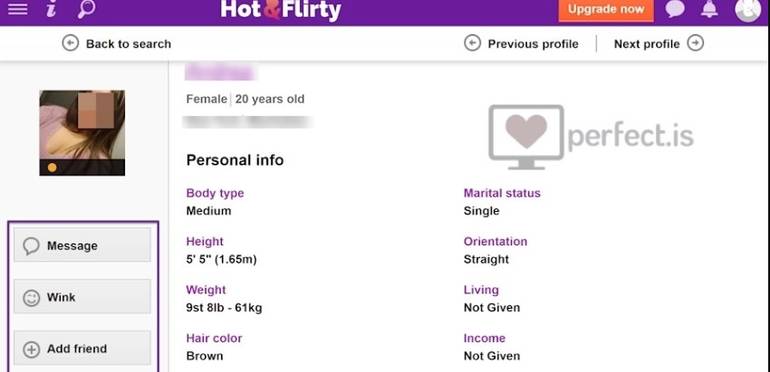 Let's jump into this cesspool of profiles on HotAndFlirty. Is HotAndFlirty real? I'll answer your queries with the profile I found as soon as I registered - 'thinhmin2z', a supposed 20-year-old girl from Florida, with fucking Kim Kardashian as her profile picture. But when you really look at it, you'll see there's more mystery than a bloody Sherlock Holmes novel. The only other thing you get is that she's supposedly Asian.
Brilliant, that really narrows it down, doesn't it? So, what are we left with? A 20 year Asian that has a Kim Kardashian DP. There's more detail on a bloody milk carton. At Least don't make fake profiles so obvious. Fuck! So, if you want to find an online girlfriend on HotAndFlirty, go ahead, enjoy wanking to fake profiles.
Chat options
In a world where we can have virtual reality sex, HotAndFlirty offers you the digital equivalent of a peck on the cheek. They claim that Some cybersex conversations may get very hot in their chat rooms. Is HotAndFlirty legit? Well, here are their 'steamy' options to chat on HotAndFlirty:
Messaging
Wink
Like profiles
Video chat
Messaging is about as exciting as watching paint dry. I never even got any girl to actually video chat, I guess bots are a bit camera-shy. The winking feature is as enticing as a limp handshake. And the 'like' feature? Hell, you can do that on bloody Facebook. Head on over to hookupguru.com and browse some sizzling suggestions from the Guru.
Extra special features
The 'special features' are as exciting as finding a hair in your soup. You're better off finding a more legit site that actually gives a damn about your satisfaction. Take a look and tell me, my jerker, is HotAndFlirty worth the money?:
Live video chat and messenger (about as functional as a Russian tank)
Send flirts (Flirtcasts), messages
Winks and private photo albums
Ability to send and receive (virtual) gifts
How to use HotAndFlirty for hookups
So, you're hell-bent on using HotAndFlirty for hookups? Well, buckle up, jerker, because it's gonna be a bumpy ride. Here's the rundown:
Set Your Search Filters: This is where you get to specify your 'type'. You know, like 'has a pulse' and 'not a bot' - the usual shit.
Use Their "Communication" Tools: If you match with a local as they claim you will blast out messages and video chat requests like a desperate seaman firing a flare gun. You can also send 'winks' if you fancy yourself a bit of a charmer.
Wait for a Response: This is the fun part. You get to wait... and wait... and wait some more. Be sure to clear your schedule for the next millennium.
Try to Set Up a Real-Life Date: If by some miracle you get a response from a living, breathing human, you can attempt to set up a real-life date. Just prepare to be stood up more times than a coat rack.
How much is HotAndFlirty a month
Is HotAndFlirty free? Hahaha, good joke, my jerker - fasten your wallet, because it's about to feel lighter. They don't have a convenient credit system like most good hookup sites, they just have a flat-out subscription fee. As for payment methods, they accept all major credit cards. So, you've got plenty of ways to throw your money down this bottomless pit. I shelled out thirty five bucks to experience this puddle of vomit so you don't have to, my dear jerker.
They've got a few deals on offer:
$4.47 - three-day trial
$34.99 - one-month subscription
$59.96 - three-month subscription
$95.94 - six-month subscription
Free Features: The Bait
Make an account
Set up a profile
Browse other profiles
Send winks if you're feeling frisky
Paid Features: The Switch
Live chat
Video chat
Check out all member photos, and contact "popular" members
Send 'Flirtcasts' to all possible matches
View private photo albums
How to delete HotAndFlirty account
How to delete HotAndFlirty? You've finally realized what a shitshow HotAndFlirty really is and want out. Let's get you the hell out of there. This site, in a typical bullshit move, makes you jump through so many fucking hoops to delete your account:
Type in your password.
Give them a reason as to why you're leaving.
Make them take you off their annoying mailing list.
Confirm that you actually want to leave.
The good news? You can reactivate HotAndFlirty account anytime. Just in case you miss the sting of disappointment.
Customer support
Here's my attempt at navigating the murky waters of HotAndFlirty's customer support. Heads up, it's a shitshow.
The Illusion of a Support Section: They've slapped a "support" section on their site to make it look like they give a damn. It's got an email and a hotline number. Sounds promising, right? Spoiler alert: it's all a façade.
The Email Dead End: Figured I'd give their email a shot. Sent a plea for help to support@hotandflirty.com. And then, my friend, I waited. And waited. And fucking waited. By the time you read this, I reckon they'll still be trying to figure out how to hit the "Reply" button.
The Hotline Hoax: Not one to back down, I decided to hit up their hotline. Dialled 1 8007649523, expecting to hear a human voice on the other end. Instead, I was met with the sweet sound of fuck all.
So, there you have it. A step-by-step guide to getting sweet fuck all from HotAndFlirty's customer support. Honestly, you'd probably have better luck yelling into the void. At least you won't be left on hold.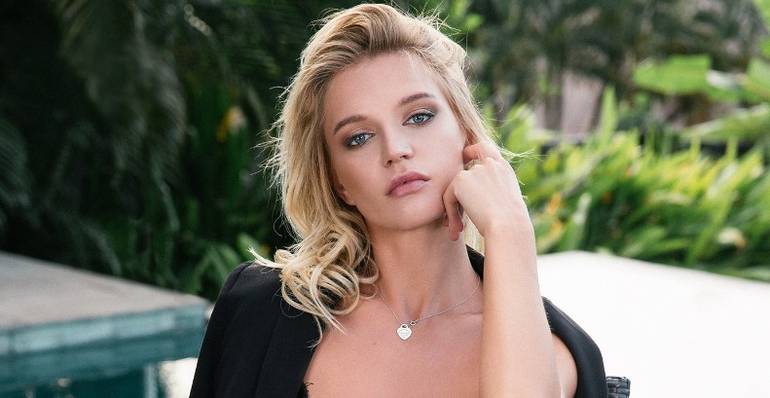 Hooking up with bots or is HotAndFlirty a scam?
If your idea of a hot chat is one-sided flirting with a pre-programmed piece of shit, then this is your paradise. Now, I ain't saying HotAndFlirty is a full-blown scam. But, with a shitload of bots and a sprinkle of sketchy profiles, it's about as trustworthy as a fox in a hen house. You're paying for a fantasy, my naive jerker. And not the kind that leaves you satisfied. If you're looking to invest your hard-earned cash and time into a worthwhile online experience, there are far better places to whip out your wallet. I recommend these:
WannaHookUp

AdultFriendFinder

OneNightFriend

BeNaughty

SmokeandPoke

HornySpot

SweetSext

Passion.com
HotAndFlirty review: Your questions answered
Is HotAndFlirty good?
Hell no! You'd have more luck in a nunnery than on this bot-infested site.
Does HotAndFlirty have an app?
Nope, there's no app. Maybe the bots didn't learn to code one yet.
How does HotAndFlirty work?
You sign up, you try to chat, you get bots. Rinse and repeat until you're sick of it.
How to find someone on HotAndFlirty?
Good luck! If you're into binary babes, you're golden. If you're into real flesh-and-blood women, you're shit outta luck.
Is HotAndFlirty reliable?
Reliably disappointing, yes.
Frequently Asked Questions
1. Is HotAndFlirty legit?
As legit as a three-dollar bill, mate.
2. Is HotAndFlirty free?
They have a free sign-up, but you'll be shelling out cash to chat with bots. So, technically free, practically a rip-off.
3. Is HotAndFlirty safe?
As safe as playing Russian roulette with your sex life.
4. Is HotAndFlirty worth it?
Only if you have a thing for digital disappointments. Otherwise, steer clear, amigo. Stick with the real deal sites I've recommended.