About WellHello
regular and convenient setup of the high-quality hookup site;
functionality depends of the type of the membership;
one-day free trial of the site for $1 only;
annual subscription with a monthly fee or unlimited access for 1 month - for your choice;
create your personal list of favorite users to keep all of your matches together;
private videos and photos available.
Pros
One day free trial costs $1
Quick and easy creation of a profile
Add members to your favorite list to communicate with them later
Premium members get access to private videos and photos
Cons
Quite high prices compared with other dating sites
Total Score
Member Structure
Member Structure
Members geography
5,680,000 from USA
Members activity
1,000,000 active weekly
Make Your Dreams Come True with WellHello
If you are confused which of the online hookup sites to choose, you should give a try to WellHello. It states its mission clearly and claims that it is one of the sites just for hooking up: all the users registered understand and support your intentions. The portal's design is regular and does not make WellHello differ from the majority of adult networking sites. Hence, if you wanna hook up with the help of WellHello you would get exactly what you want – nothing would distract you.
Wellhello Prices
Benefits and Peculiarities of WellHello
WellHello cannot be treated as one of the great hook up sites but it will provide you with a decent experience. The registration is free – after indicating your gender, age, and email you get an access to the site. But initially you have only an opportunity to surf the site – you cannot use any of the communication tools. To enjoy the extended set of features you are expected to upgrade your account. The functionality you get depends on the membership type you choose. You have three options:
a 24-hour trial for $1 to get familiar with the service;
an unlimited access for 1 month for $29.95;
an annual subscription with a monthly fee of $9.99.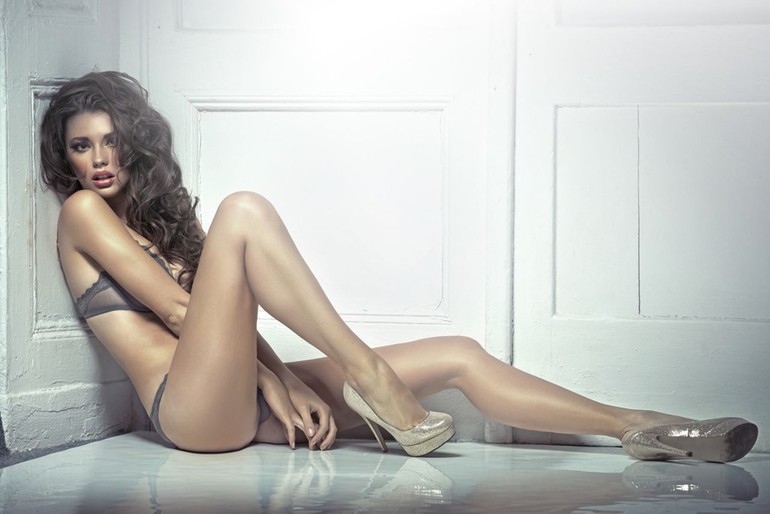 If you purchase a subscription you enjoy the following functions:
You may check the most popular users, those who are currently online, or those who have browsed your profile, and create your own list of favorite users;
You can participate in text and video chats;
The search tools you use are basic – you look for a match due to the age, gender, and distance;
You may browse private videos and photos;
You can access the site not only via the desktop but also via any other devices as the mobile application is available.
Despite all the benefits you get while using WellHello, there is a thing to keep in mind. When searching for casual hookups on the portal you must beware of "Love Hostesses", in other words. fake users. You might think that you chat with a real person while you send messages to an employee of WellHello. It does not mean that there are no real users on the site and that you would fail to find a partner but you should be cautious.
Contact Information
| | |
| --- | --- |
| Address: | 6, Flat/Office, 202, Ioanni Stylianou, 2003 Agios Dometios, Nicosia, Cyprus |
| Phone: | 1-888-414-3752 |
Free Registration
Frequently Asked Questions
What is WellHello site?
It is an adult dating network that allows the participants to find people for hookups around the globe. There are various functions available on WellHello and a free trial as well, which allows subscribers to try out the features. The registration and profile creation is free on the site.
How to sign up for WellHello?
The registration procedure on the platform is free and quick. You have to provide basic details such as your sex, the sex you are looking for, your email, etc. After this, you will have to complete your profile, and then you can start browsing. All of this can be done by any user easily.
What are the available payment methods?
The network only accepts Credit Cards. So, if you have to make a transaction on WellHello, you must have a credit card, which is either Visa or MasterCard. Also, note that all the transactions on the network are recurring and are billed every month.
How much does it cost to get successful results on WellHello?
There are only two plans available on the network that allow the participants to access the premium benefits. The package starts at $29.95 for one month. There is also a plan for one year. Aside from these, participants can try out the perks on a one day trial period, which is only for $1.
How does WellHello function?
The network is easy to operate. You have to create your personal page, which is quick and simple. Moreover, it can be done within seconds. After doing that, you will be required to verify your identity. Then, you can start by looking for the perfect partner. There are different communication tools that are available for the participants to use. You can take advantage of the one day trial period that is presented.
Is WellHello worth the money?
Yes! The network provides unlimited access to the participants for the plans that are available. In fact, it is one of the leading platforms to find hookups near your region. All the tools make complete sense and are easy to use. Moreover, they yield solid and quick results, which is what everyone wants on such a network.
Is WellHello legit?
Yes! The tools and participants on the network are real. Also, the transactions and your personal details are secure and protected. You don't have to worry about anything when you refer to WellHello. It is a safe network to find your hookup partner.
How to use WellHello without paying?
There are not a lot of benefits available for standard subscribers. In fact, you cannot operate it for free. Meanwhile, there is a one-day free trial that allows the participants to test all the premium perks and check the functionality of the site. You will need a paid account after that, though.
How can I know that the profiles are legit?
There is not a thorough verification process on the network, and anyone who makes a payment can operate it. This can be considered as one of the drawbacks of the platform as there is no way to find out if the profile is real or fake.
Can I delete my page on WellHello?
Yes, you can! To do so, either get in touch with the customer support team or go to your profile settings and opt to delete your account.