WannaWatchMe Livecam: Should You Set Your Sights Elsewhere?
Lots of categories to choose from
Extremely proficient advanced search
Counter showing currently active models
Watching shows without an account is limited
Creating an account requires a credit card
WannaWatchMe pornstars are pretty, but are they worth a pretty penny? This site is heavily focused on charging premium rates when you could find the same kind of service and chicks on different platforms. The most it offers in the way of features is an advanced search function, categories, and contests. None of these are unique enough to set it apart from the dozens of other cam sites you could be using? Should a chump like you settle for this site, or are you a champ that deserves better? Let's find out.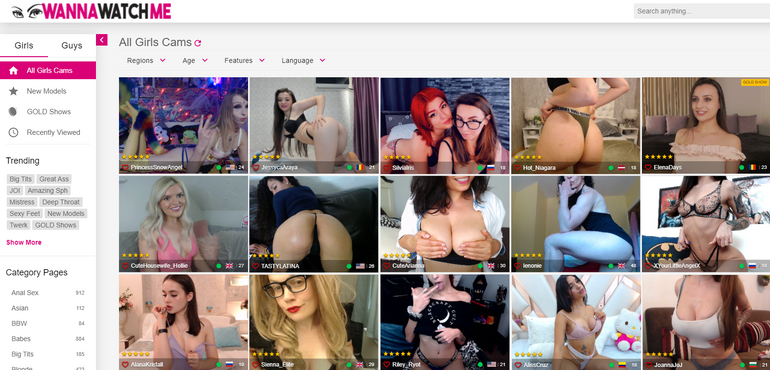 Member Structure
Member Structure
Members geography
169,000 from USA
Members activity
116,000 active weekly
Who are the biggest WannaWatchMe cam pornstars?
Here are the most popular WannaWatchMe live cam models at the moment:
Why should you be looking for WannaWatchMe alternatives?
One of the biggest gripes about Wanna Watch Me is that you have to create an account to use it. On top of that, you have to fumble for your wallet, pull out your credit card, and put in all the info before you can create it. This might be a red flag for you. The majority of better cam sites let you use the platform for free as long as you want and never push you to share the credit card data at the very beginning.
There's also nothing to differentiate this website from the other ones. It's essentially a white label of another cam site. With no unique features to raise it above the competition, you begin to wonder if the trouble is worth it. What's a pussy magnet like you doing on a site that's not worth its weight in salt?
How to use WannaWatchMe without an account?
If you're not creating an account, you can essentially window-shop, but nothing beyond that. You can use the advanced search and make use of the different categories. You can browse new models, and check the calendar to see who will be performing later. However, if you want to access the fun bits like the contests or the full cam shows themselves, you need an account. These are the parts you wanna jack off to, and the site doesn't let you stroke yourself off without going through the formalities.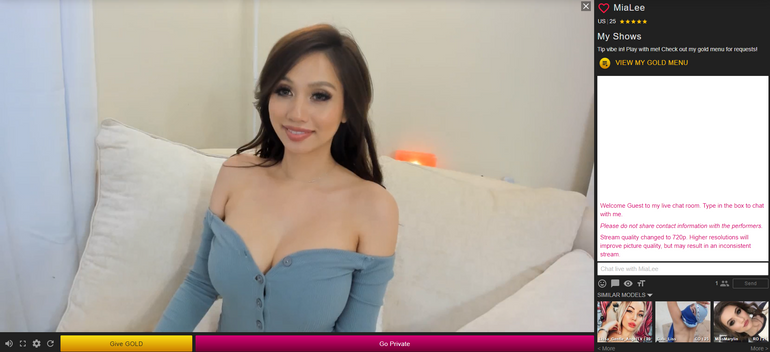 How to create an account on the WannaWatchMe cam site?
Theoretically, it's easy. When you actually try to create an account, it can be a buggy mess, buddy. The site initially states that all you need for an account is an email, a username, and a password. When you input all the required info and click next, it asks you to link your credit card information before creating the account. You can't access this site unless you're willing to connect your card details to your account. That's asking a lot when there are other platforms willing to give you easy access, bro.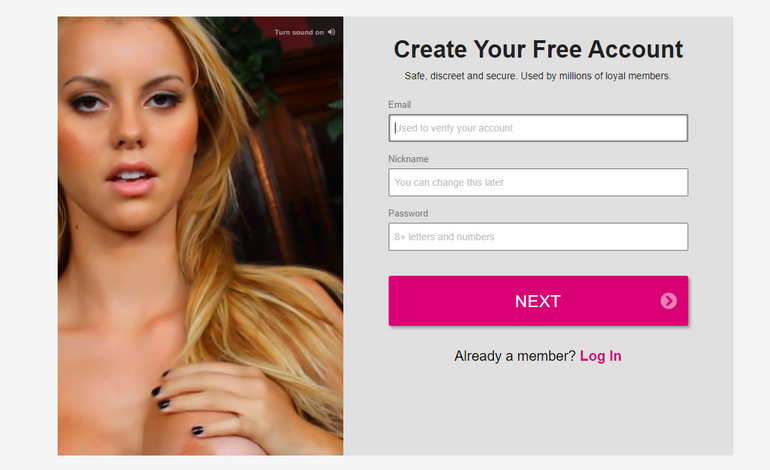 How many performers are active on Wanna Watch Me?
At any given time, you'll find anywhere between 2000 and 2500 models active on the platform. There are tens of thousands of registered cam performers on this site, and finding the right cam girl for you is made easy. There are 38 different categories to choose from, but you could also use the advanced search function to narrow your search results down.
How does payment work on the WannaWatchMe livecam platform?
On this site, you don't use tokens or credits. Instead, you use GOLD. GOLD is pretty much the same as tokens or credits, but you get a worse exchange rate for it. 1 dollar gets you 1 GOLD. The same price would get you way more currency on other platforms! You're not dumb enough to be the chump that falls for this rip-off, are you? It could be way more expensive to spend time with a cam chick in a private room here than on other sites, buddy.
Can you be a premium member on Wanna Watch Me?
At the moment, the WannaWatchMe cam platform doesn't offer any sort of VIP membership. You'll just have GOLD in your account, you don't get any bonuses for committing your money and time to them. It's almost like this site doesn't care you're giving them attention, champ.
Should you invest your time in Wanna Watch Me?
Unless you're comfortable spending exorbitant amounts of money on private shows, you have better options. WannaWatchMe won't even allow you to watch shows without an account, and creating it requires a credit card! You and your cock deserve so much better, don't you think so?
Contact Information
| | |
| --- | --- |
| Company: | ‮cnI ,ygolonhceT FCI |
| Address: | 80512 Selttae 11189 WA |
| Tel: | (866) 941-3982 |
| E-Mail: | terms@webcamassist.com |
Free Registration
Frequently Asked Questions
1. How to sign up for WannaWatchMe?
Once you've launched the home page, click on the yellow "Free Account" button at the top right. Fill out your email address, username, and password. The platform will then ask you to link your credit card information to your account. Once this is done, your account will be created.
2. How many models are on the WannaWatchMe cam site?
There are thousands of registered models on WannaWatchMe, and at any given time you can find over 2000 active cam models, even in the off-hours. The numbers grow higher during the peaks.
3. How to get tokens on the WannaWatchMe live cam site?
Wannawatchme.com does not offer tokens/credits on its platform. Instead, you can purchase GOLD which is sold at a rate of 1:1 compared to US dollars.
4. What payment methods does WannaWatchMe accept?
This platform accepts card payments from VISA, Mastercard, Discover, JCB, Maestro, and Diners Club International. They also accept payments through PayPal.
5. How does the Wanna Watch Me site work?
WannaWatchMe offers cam shows to all registered users whether they choose to spend money or not. Free members can watch public cam shows with other users, while paid ones can opt to have private sessions with their favorite models. These sessions are billed on a per-minute basis.