You are in bed. You slowly start kissing her body, coming lower and lower. You increase the tension between you, turn her on and continue to the "cherry". You want to make her happy and satisfied, but, conversely, don't here any thanks or even a feedback. So what did you do wrong?
Don't worry, pussy eating is a skill that you can develop. Not everyone can master it from the first time. Moreover, a lot of things depend on your woman as well. In order to get everything right, you should feel and hear her.
Let's look at the main rules of the perfect pussy eating and you will admit that after following them the love of your life will scream with pleasure. So, are you ready for the instruction?
RELATED: 5 Alternative Hookup Apps to Tinder
Rules to make her happy
If you want you woman to be unable to stand up and walk after the perfect cunnilingus, then you have to reconsider what you are doing right now and change the scheme. First and the main advise that you will get from an expert of pussy eating is that you have to love doing it. You can't simulate that you love it, you can't bring pleasure without actually enjoying the process. So for the best result just start loving it.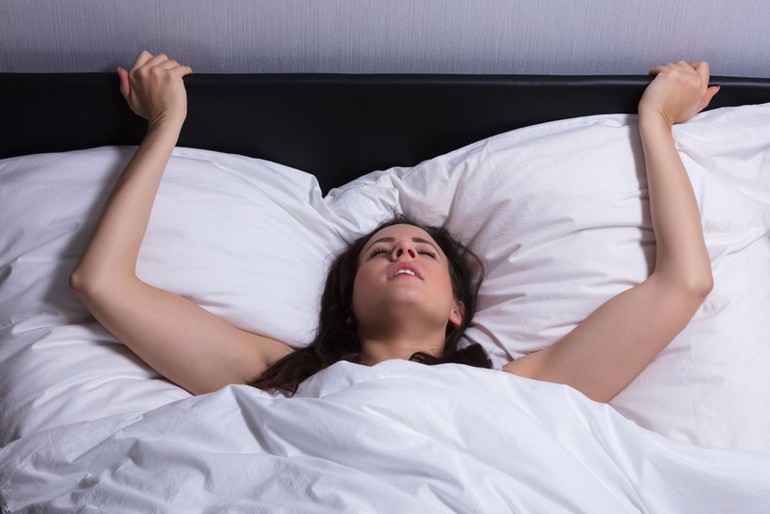 Comfort is the top priority
Women are different from men and they need more time and a perfect atmosphere to have the best sexual experience. So to start with, you should make your girl comfortable. What you can do is switch on some romantic light, light up candles, close curtains, choose good music and generally make the surroundings familiar. Women have to feel secure in order to relax and get pleasure, so make sure that she is happy and feels like home. Then we can move to the next step.
RELATED: Most Watched Webcam Models on Chaturbate
Turn her on slowly
The biggest mistake of yours would be if you immediately start doing the cunnilingus - your girl won't appreciate it. On the contrary, you should take things slowly, intrigue your woman and make her interested in the process. Start turning her on and wait till you reach the highest tension in the room. Then you can start moving to her sweet pussy.
Some men get confused with the phrase "turn her on slowly". How do you do that? Start off by kissing her neck, breasts, belly, lick her nipples, squeeze her butt, start undressing her slowly, whisper her something erotic or even dirty to her ear, look into her eyes, touch her hair. All these things shouldn't be missed and they will lead you to an amazing state of the body of your lady.
When she is moaning and you feel that she is ready, you can move to her vagina. But here you should also not hurry. Kiss her tights, let her feel your warm breathing, give her some kisses near pussy. Then you can start doing the pretty cunnilingus.
RELATED: How To Impress a Hot Girl And Last Longer In Bed?
Build it up to the clit
You should kiss her around vagina first and only then start licking the lips. Don't jump straight ahead to the clitoris, it is the common mistake a lot of guys make. You should, conversely, build it up to the clit. So lick the lips for a couple of minutes and then start licking the clit. Softly kiss it, lick it and suck. Listen to her body and to the sounds she makes - they will point you in the right direction.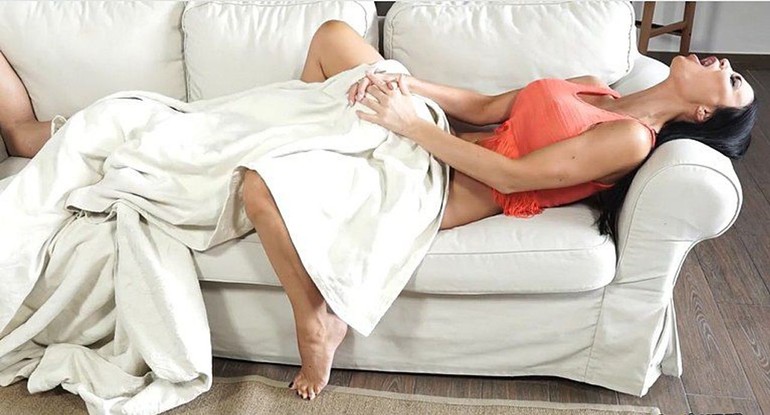 Don't forget the fingers
It's not only about sucking and licking. You have your magic fingers, which you can use to bring your love extra pleasure. While you lick the clit, put a finger into the vagina and stimulate her g-spot. See what's happening? She is on cloud nine now. And you are her superman.
Never stop till she has it
Yes, it can be hard and time-consuming, but if you started the deed, you have to finish it and bring her all the pleasure there is on Earth. So keep the rhythm, watch her reaction and do it till she has an orgasm.
Basically, there is nothing extremely hard about pussy eating. The main thing you have to understand is that love what you are doing and your girlfriend will experience the best feelings she can possibly have. After this, she will definitely pay you back.