Ok, she's with you. For the first time. It took you a few hours to hook the hottest girl up in a club (or find her on a hookup site), so now she's taking the last sips of her cocktail, and two of you are ready to head for your place. Then you know what will happen: passionate night will drive you crazy. Or not. If you ejaculate too early.
Premature ejaculation can be a severe obstacle on your way to pleasing yourself and sexy girls. Even if you don't suffer from this disorder, you might wish your sexual act to last longer. So well, here's what you need to do to impress hot babes.
Visit a Doctor. Just to Be Sure
If you have noticed that you cum in one minute after you started (and then you apologize a thousand time in front of your beautiful girl), you might have some disorders. To clarify what is wrong (or maybe there's nothing wrong at all), you better visit a doctor.
For now, all you need to know that there are different types of PE: lifelong and acquired. The last ones can be triggered by stress, lack of sleep and unhealthy lifestyle overall.
By the way, no scientist can tell you what the exact needed time for cumming is. Everything is individual, so if you have any concerns, make sure you share them with a specialist before you decide to buy some products online.
If you are okay and just want your night to be awe-inspiring, scroll down to see the following tips.
RELATED: Sex Expert: Gentleman's Guide To Hookups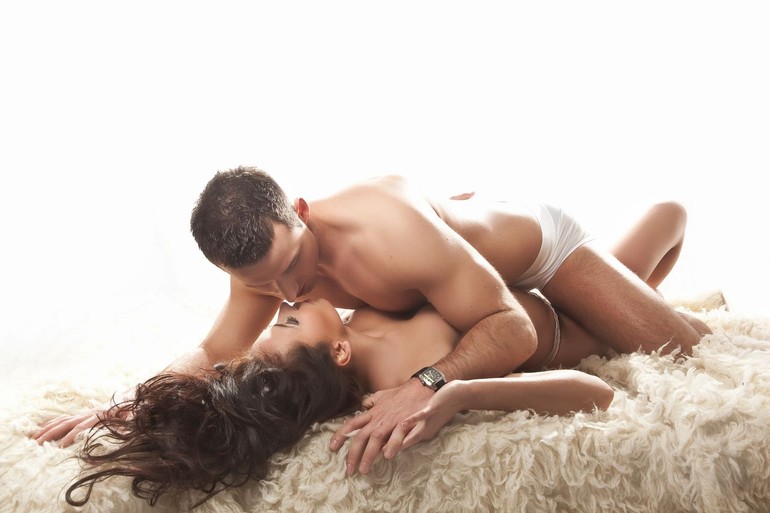 Use Some Techniques to Last LONGER
1. The 'squeeze'
Learn how to distract yourself from getting an orgasm. Here you need to identify when you are about to cum. If that's the moment, withdraw your tool and put some pressure at the base of its head with your thumb on top and other fingers underneath. It can help you to decrease or increase sexual sensations.
RELATED: The Best Music For Sex
2. The 'stop-start'
This one resembles the 'squeeze,' but there's no putting pressure on your penis. Remember, that to get used to this method you need to start practicing it from the beginning of your sexual act. You pull out, breath in, continue. The 'stop-start' can give you more control over your cock.
However, and it is relevant for the 'squeeze' as well, you won't succeed if there's no understanding from your partner. So let your hot girl involved in the game.
3. Tantric practices
These ones are highly related to relaxation, breathing techniques, and conscious presence. All these three components are crucial and need to be implemented mindfully. If you want to impress hot chicks, if you want to control your arousals and erections, then these are the best.
RELATED: Is Vanilla Sex Boring? Here is an Ultimate Guide to Rough Sex after Online Dating
Try New Sex Positions
If you have been wondering, which positions you could use to leave sexy girls with eyes wide open, try out "Yab Yum," a position, in which your girl will be sitting on you with her face towards your face, embracing your waist with her legs.
But this is not the only position that can make you last longer. All positions in which a woman is on top of you will prevent you from the early orgasm, as well as side-by-side positions.