Have you ever wondered what's in the head of a hot chick that is bouncing on you? Well, lots of women have comical thoughts indeed during sex. And guess what? You will never imagine them.
So here you are – and no need for 'thanks.'
1. "Am I making an ugly face?"
Yes, lots of sexy girls think about their insecurities when having sex. And it all depends on what they are insecure about. The curvy bombshells may wonder whether they are fat or not, whereas skinny model-like girls will resort to 'self-flagellation,' blaming themselves for being so thin that your penis can be seen moving inside them.
And the most popular question that insecure ladies ask themselves is whether they are making an ugly face. Whatever it is, if you want to impress a hot girl, make sure she feels comfortable. Tell her she is SEXY, and she will show you even more than you expect.
RELATED: Sex Expert: Gentleman's Guide To Hookups
2. "Does he have anything to eat, or maybe we should have ordered pizza in advance?"
It's weird, but no one can control their brain during sex, not even hot babes. So such thoughts as about food can easily occupy her mind. But no worries, later she will catch herself thinking about this and ask herself: "WHY THE HELL I'M THINKING ABOUT THIS RIGHT NOW."
By the way, married couples have other concerns during sex. Women's thoughts are usually dedicated to the concern whether kids are asleep or not.
RELATED: 8 Sexy Foods That Will Increase Her Hunger for You
3. "OH, THAT DICK"
Yes, yes, yes. Beautiful girls often have such thoughts when you please them, even though they might be too overwhelmed or shy about it to let you know.
4. "Is he going to cum or not?"
Hot girls usually ask this question in an imaginary monologue after they have experienced orgasm, and you are still going on and on and on and on, stealing the whole light. Think, maybe sometimes you need to ask her whether she would like you to continue or not.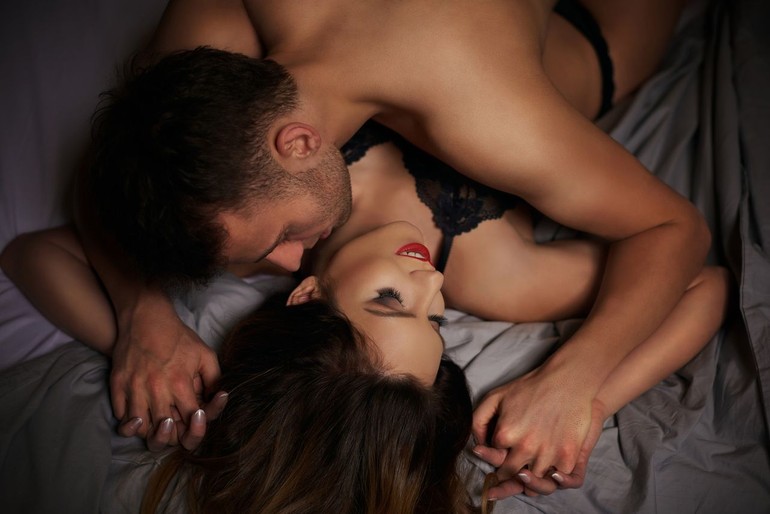 5. "I can't believe I spent $78 on this lingerie and he didn't even glance at it when taking it off!"
Sexy babes don't like it. Nobody is asking you to smell her underwear, but, damn, dude, at least tell her how attractive she looks in that lingerie! She's really trying hard to impress her, so give her kudos.
RELATED: 10 Dirty Talking Dos And Don'ts
6. "Is he seriously not going to return the favor??"
If she gave you a magnificent blow job, pay her back with a fantastic cuni. A tooth for a tooth, got it? Don't let a hot girl get disappointed in you.
7. "Wow, who taught him this?"
In case your sexy babe is amazed, she will definitely admit you KNOW HOW TO DO IT ALL. However, she will also wonder where you got it from – from a previous girlfriend, stripper or another hooked-up girl.
This thought is a double-edged sword. If she keeps thinking about this stuff (and you will not even know), it can drive her mad (hi, jealousy!). So at least make sure that in your room there are no signs that there had been another girl. Remove those panties from the chandelier!