Where else can you get paid for pleasuring yourself? You'll have plenty of lady fans watching you masturbating every night and donating so you'll keep performing. It doesn't feel like work if you're having fun doing it, after all!
What is a camboy?
A camboy is a man who performs on male live sex webcam sites. They can do things as light as teasing, dirty talk, and stripping, or go full hardcore with sex toys, jacking off, and even anal play. While overshadowed by camgirls, cam guys still make a killing for a few hours work, easily making a few hundred dollars for pleasuring themselves.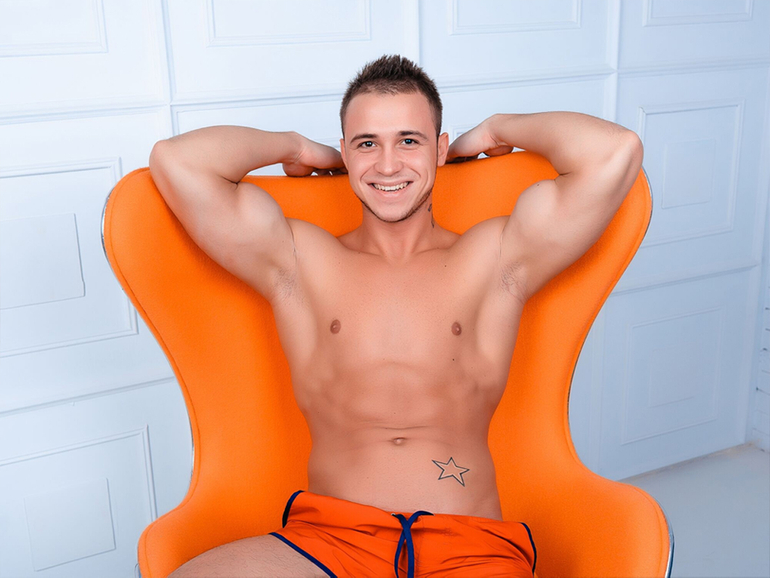 The secrets on how to be a cam guy
If you wanna learn how to get into webcamming, first learn what kind of equipment you'll need, how to socialize, and how to perform. Lucky for you, I've got all that info right on this page, summed up, so you can start making money ASAP.
What are the tools and equipment I'll need?
As a cam model, your main priorities are a laptop and a webcam. Here's why.
Laptop
I always recommend a laptop over a desktop because of portability, and laptops come with webcams built-in. You need the best laptop for webcam streaming, and picking one can be difficult. This is where HookUpGuru comes in clutch.
Webcam
You're providing video service, so you need to have the best video quality. Most laptops have average quality webcams, so your best bet is buying an external webcam for cam modeling. Most male cam sites host 480p, 720p, and 1080p videos, with 1080p being the premium tier. A lot of websites are even moving up to 60 frames per second video and 1440p quality. When viewers see you have the best video quality, you'll grow a larger fanbase.
How much do male webcam models make?
Realistically, a majority of a cam model's money comes from tips. This depends on how many donors they have, and how generous they can be. Popular cam boys make several hundred dollars per night.
How can I earn more money as a camboy?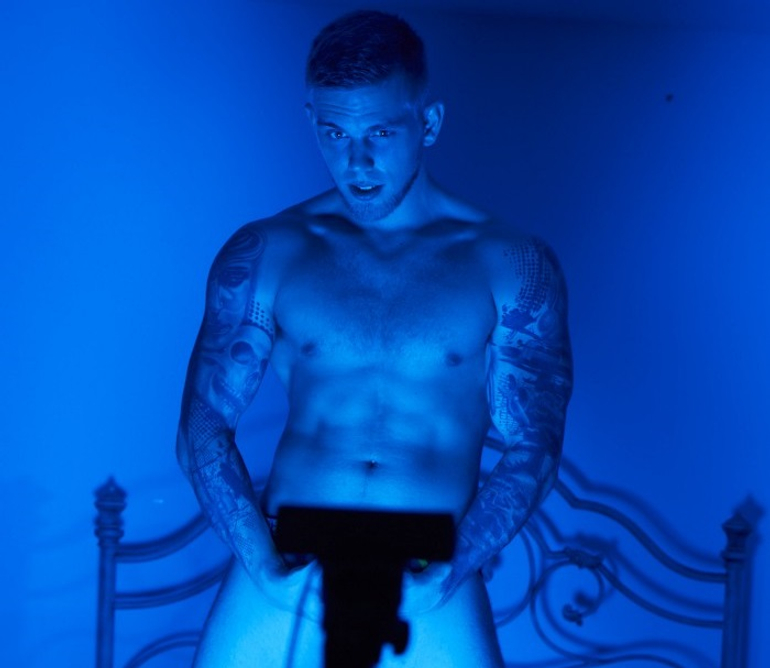 If you wanna make more money, you'll need some tricks up your sleeve. Here are some of the best ways to boost your income.
1. Use sex toys for cam boys
The same way men love seeing women play with themselves, ladies love watching boys with their toys. Here are a few of the most popular cam guy toys:
Fleshlights. The male equivalent of dildos, these pocket pussies are all the rage with women watching camguys.
Cockrings. They're one of the most popular toys for cam boys. Put it on your cock, and the way it makes your dick bulge will make the ladies wet and please you!
Prostate toys. There's a stigma attached to men and assplay, but don't knock it till you try it. The male G-spot is in the prostate, anyway.
Sex toys integrated with donor tips. Many sex toys can be paired with webcam sites, so they'll vibrate or pulse when you receive a donation. This way, girls will feel like they're the ones pleasuring you when they donate.
2. Sell videos and pictures
The problem with cam shows is your income is based solely on how many people feel generous enough to donate. With private videos, you'll be paid for your service right off the bat. Someone will tell you exactly what they want to see, and you can decide how much it'll cost them.
3. Host private shows
All the best sites for male cam models have the option to set up private shows. These can be just for top donors, or pay per view, or even one on one/group sessions. Naturally, you'd charge a much higher price, but remember not to neglect your public audience.
4. Become a phone sex operator (PSO)
Knowing how to talk dirty will get you far in sex work. If you have a seductive voice, bonus points. Phone sex operators earn a ton of money since it's pay-per-minute. Just be confident about the way you speak and push your caller's buttons in the right way. You can make it even easier for yourself by having a script ready. Learn to role-play different characters, like acting submissive or dominant, or even playing out various scenarios. Most importantly, keep your caller on the line for as long as possible!
5. Remember your top donors
As you continue camming, you'll start getting fans. These folks will keep coming back for more. They're here for your personality as much as they're for your body. When these pervs donate, remember their names. The next time you start a camshow, and they pop up, show excitement. Ask how their day was, and tell them you were waiting for them to show up. This will turn them on more, and prompt them to donate more often.
6. Keep some Viagra on hand
When you're camming for hours on end, it's gonna be difficult to stay hard. You don't wanna disappoint your viewers, do ya champ? Buy some Viagra, and use it if you need to do a long session. The ladies will be in awe of your raging boner and will keep coming back for more.
7. Set tip goals
On all cam sites, you'll be able to set a tip goal. The idea behind it is when your donors give you enough money to reach that tip goal, you'll perform some naughty act your donors will love. For example, a lot of chicks are itching to see you cum on cam. You could set up your tip goal so you'll only blow your load after you reach that mark. This will give your viewers an incentive to donate.
8. Have a public Amazon wish list
Instead of sending you money, viewers can choose to buy you a gift from your wish list. Many girls choose this because it feels more personal. Isn't that a pleasure to be pampered by numerous bitches across the globe?
How do I choose the best sites for male cam models?
Choosing a good cam site is imperative to your success. Here's a list of things to keep an eye on when you're looking:
Check if it allows split cam. Split cam means you can stream to multiple cam sites at once. You'd have multiple audiences at once, and more sources of income.
Research how much money the site takes. For every donation, the website takes a cut. The best sites give the model up to 70% of the income they make.
Ask other cammers if they liked performing on the particular platform.
Is it risky to be a webcam model? How can I keep myself safe?
One of the first questions you'll have after learning how to become a male webcam model is if it's risky. Being a webcam model isn't dangerous, as long as you're not dumb about it. Keep these things in mind.
Never give out your real name. This should be a no-brainer. Don't give out your name, address, or any other personal information. You don't want stalkers, right?
Hide your face. This isn't always possible, but try. Unless you're sure you want to do this full time, I recommend using some kind of mask so that one of your coworkers don't actually realize what you do after office.
Use a VPN. Using a VPN will stop people from finding your IP address and your personal information.
How can I create the best male webcam profile?
Every male cam model has 2 main things in his profile: a bio and pictures. Your photos need to be evocative, but not so lewd that you give away the goods right off the bat. Remember, your pictures on your profile are just a teaser of what will come in the live shows. More importantly, you can sell your nudes instead of posting them publicly. The better your photos, the more likely a chick is to come to check out your live stream.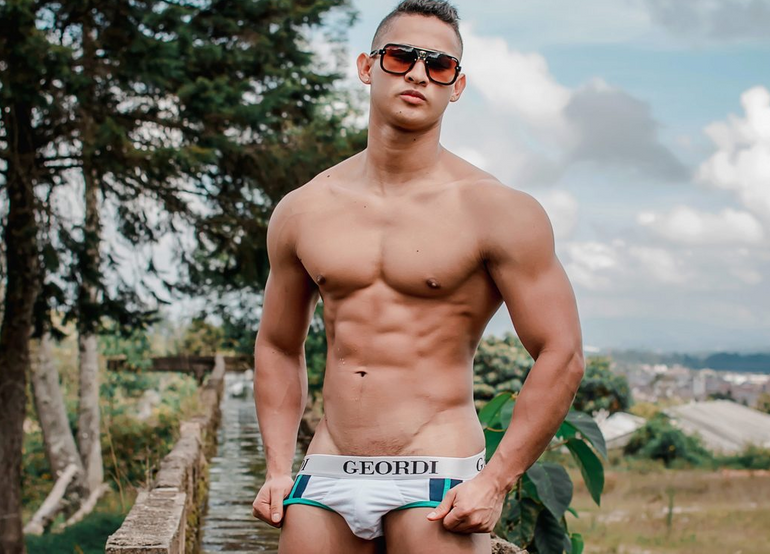 Next up, your bio: it has to talk about you as a person, and the fetishes you're into. You can discuss hard and soft limits, as well as list out what times you'll be streaming.
How should I act as a camboy?
As a cam guy, you're putting on a show and providing customer service. This means you need to know how to interact, and most importantly, how to keep them coming back for more. Following these simple steps will make you a favorite among the fans.
Acknowledge your viewers
When you're camming, viewers will talk to you in the chat. Take the time from your performance to read and respond to their messages. You don't need to talk to all of them, but viewers who feel heard are the ones who'll more likely come to watch your performance again.
Don't be pushy
If you make your viewers feel like they're obligated to donate, they'll find someone else to watch. You don't want to be like the Twitch streamer who said "If you don't have $10, you probably don't have time to watch Twitch, because you should be working". Insult your viewers only if they have a humiliation fetish!
Have conversations with your viewers
Your entire stream doesn't need to be sexual. Take breaks in between sessions, and talk to your audience. Not about the weather, but some romantic flirting is definitely ok.
Try to enjoy yourself
Your audience will notice if you're not in the mood, and won't have fun watching you. If a day like that comes, be honest with your viewers and tell them you'll make up for it on another day. Or ask them to cheer you up.
Cater to their fantasies
The best part about live cams is anything can happen. If you do the things that appeal to a viewer's kinks, they'll keep coming back for more, and even donate. Try roles and fantasies you've never even thought about before, maybe you'll like it yourself?
Have a schedule
Viewers usually go for the cammers they see on the explore page. If you're lucky enough to be there, make it clear to your audience you have a schedule. Let them know at what times you'll be performing, so they can set up a naughty evening with you.
Think you have what it takes?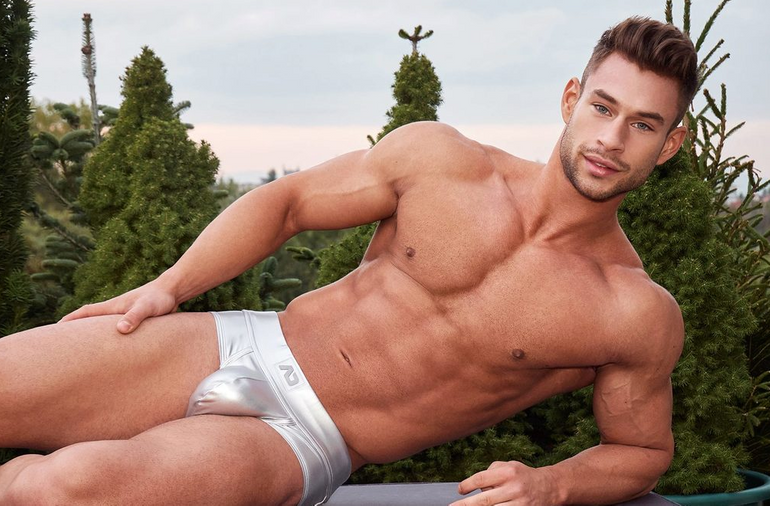 Now you know how to be a male cam model, do you think it's a job for you? They make a fuckton of cash for an easy, enjoyable job, with the only downside being the initial investments you need to make with a laptop and webcam. Worth trying, agree?
FAQ
Do cam boys need to have a big penis?
Cam boys don't need to have a big penis. You don't even need a toned body. Women have different types, with some loving average-sized or even small cocks. Plenty of gals love dad bods as others love tight, toned ones. You'll find an audience no matter what you look like.
Do camboys have to be gay (or do gay stuff)?
Not at all! Though gay camboys often receive more traffic, straight cam guys earn plenty of money without having to perform any gay acts.
Do camboys have to do anal?
Cam guys don't need to do anything they're not comfortable with. You'll always have your freedom to refuse requests. Anal is often ordered by women, but it can vary from something as light as prostate massaging to things as heavy as full on dildoing. It's up to you to decide if you want to do that.