Some people go to the gym to get their muscles built, whereas others go there to show off with what they have gained. As long as you are here, you can be related to none of the groups. Apparently, you want to hit on beautiful girls in the gym.
Have problems with that? No worries, we're going to help you with that.
So here are three main steps that you have to make.
RELATED: World's Currently Greatest Pornstars
Step #1. Ask yourself: why you are here
Sorry, but we have to tell you this: girls don't usually get hooked in the gym by guys for who hitting on girls is an end in itself. So if staring at fit ladies is the only reason why you attend the gym, bye-bye!
To get the attention of ladies in a sports club, make sure you go there for working out. And no, girls don't need to be impressed with your heavy-weight lifts and groans. Do exercises as if nobody is watching you and keep breaking your own records – you won't look like an obsessed pervert or a maniac but like a regular guy who likes to stay in shape. Yeah, girls like such males.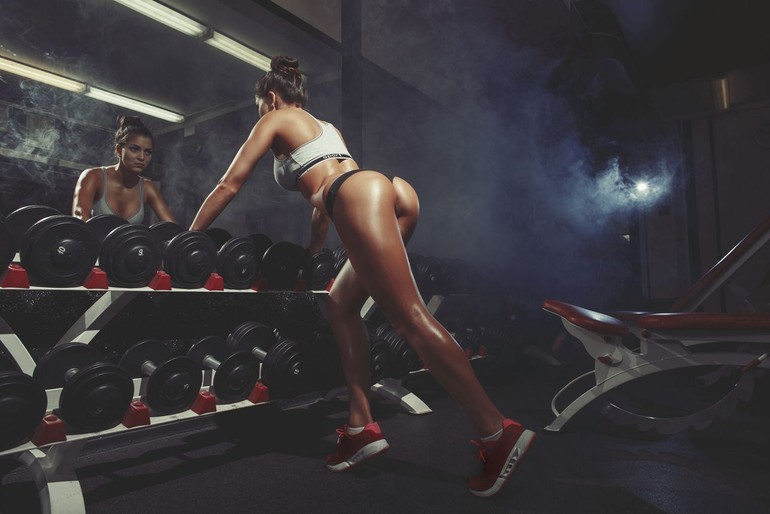 RELATED: Sex Expert: Gentleman's Guide To Hookups
Step #2. Start communication. At least, with coaches
It is always a good idea to break the ice when meeting people. Prove yourself as a friendly and sociable person, and star greeting workout instructors in the gym with a simple: "Hi!" Do this small talk stuff. It will help you socialize in a new place and create an easy-going atmosphere around you.
Be nice to everybody you see and don't snub anyone – even a lady who you don't consider very pretty but who is struggling with adjusting the sit on a fitness bike.
RELATED: Hilarious Thoughts All Sexy Girls Have During Sex
Step #3. That's it, get to girls!
Before you start making small talk with hot babes in the gym, analyze who they are and what they are doing there. So, here are three main types of gym-girls.
Activists. These girls pop up from nowhere and disappear in the same way. They wear their tight neon leggings and short tops and rush from a Zumba class to yoga course. They are problematic to hit on because it is unreal to catch them. So leave them alone, even though they are hot.
Introverts. These ladies usually try to stay far from other sports enthusiasts and never ask for anybody's help. When they move from one machine to another, they usually look at the floor and are focused when doing their job. They are in the gym (surprise!) to work out, so don't even try to disturb them if you don't want them to feel irritated because of you.
Socializers. These chicks are what you need. They work out, they chat with people around them, they smile to everyone, and they make it all look just natural. Don't lose an opportunity to talk with these hot babes and tell them how good they are doing something. They actually nourish from socializing with people, so get ready and own your luck.