The world either has changed already or is changing right now. No one knows when and how it'll end, but everyone is sure life will be probably different after. I guess you weren't on vacation this year and your pecker easily wakes up seeing a gal in a face mask. Am I right? Looks like a scene from a post-apocalyptic movie we've all seen being teens!
While your usual workflow is broken and you have to assimilate to new circumstances, what about sex life? Logically, being quarantined, you have more time for pleasure and hell, what else to do while social distancing at home for weeks? But is reality as bright as you might think? Do people really have sex more often now? Do coronavirus and sex co-exist actually? Buckle up, buddy, HookupGuru will cover everything.
How COVID has influenced sex life already?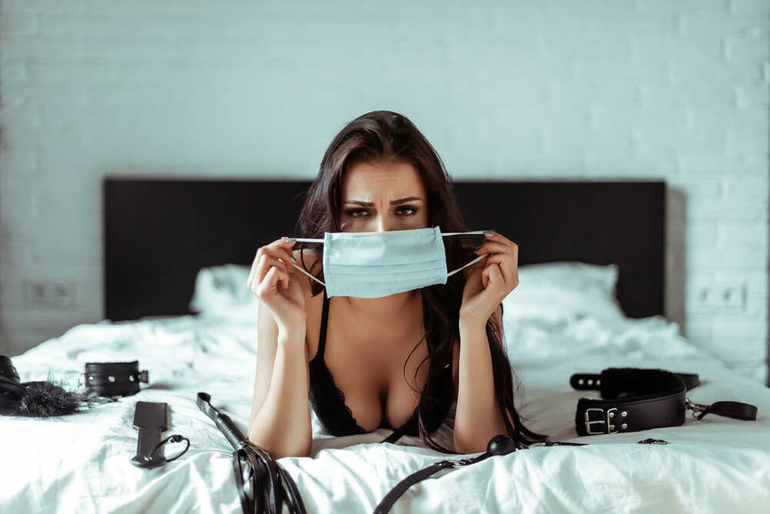 What was your first thought when you learned you had to stay at home for weeks? Were you stressed and afraid you might lose the job? Or your dick was dancing in pants predicting lots of fucking? To me, it's pretty logical — the more free time, the more jerking off or banging with real chicks. But I guess I'm just an optimist.
Justin J. Lehmiller, American psychologist and author at the Kinsey Institute at Indiana University, with a group of other scholars have held research on COVID-19 and sex changes it brings. The results made my cock soft first.
People fuck less!
1,559 people have completed an online survey and 43.5% reported a decline in their sex life after the pandemic has begun! 42.8% stated there were no changes, and only 13.6% said it has improved! Can you believe that? Guys, what's wrong with you? Such results shock me and I lose my faith in cocks power. I see only 3 options why such freaking numbers appeared. First, people really stress. Hearing new coronavirus statistics daily, you get depressed, scared, frustrated. Of course, you don't even think about tits, you think about how to stay alive!
Second, married guys are already tired of the same sex with their wives and nothing can change that actually. Their pricks want to be surprised and if nothing new comes to your bedroom, there will be no movements in pants. And third, single guys became isolated! Living alone you have only porn and your hand, all birds in the city are quarantining. And that's the saddest part for me. Does Covid kill sex?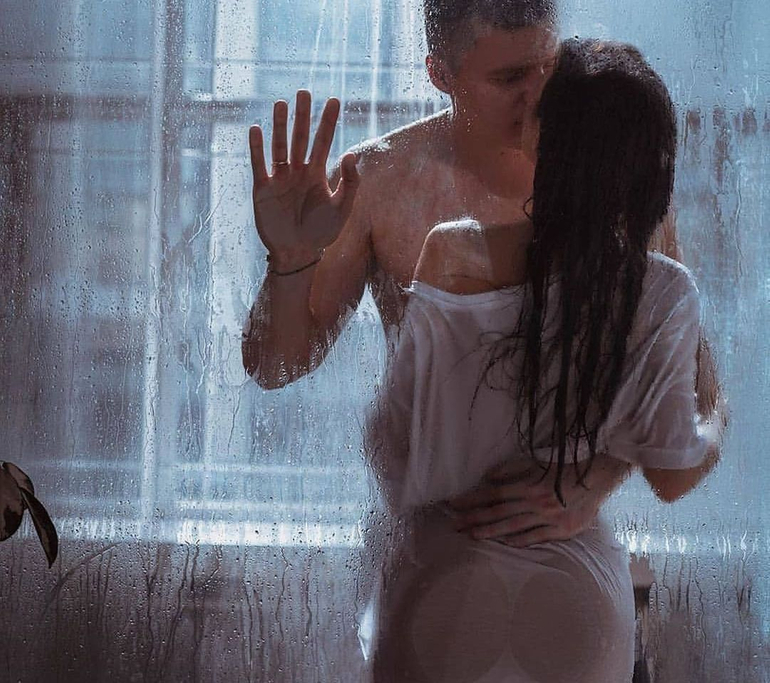 Online sex is on rise right now
Many famous porn sites and adult webcam platforms report a huge influx of visitors since the pandemic has begun. People stay home, have more free time, and don't know any other way to entertain themselves than jerk off. The research shows that before Covid, 20.8% of participants masturbated at least once a day or more. But since the pandemic's start, this percentage increased to 23.2%. Finally, some positive changes.
But, on the other hand, 2.4% of participants stated they haven`t masturbated at all a year before Covid, and 20.2% haven't wanked since the pandemic has begun. Now my pecker is soft again.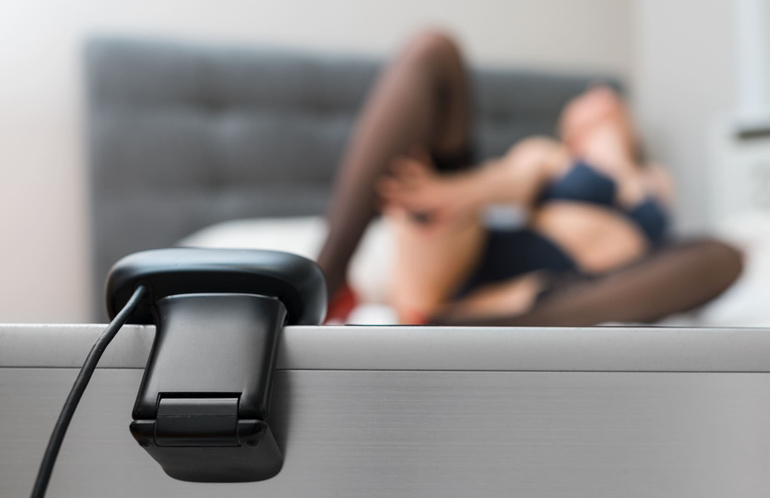 Couples are trying new things in sex
Covid inspired people to make sex various and welcome some kinky additions to their fuckings. For example, 15.5% of those who've explored new sex horizons tried a new sexual position, 7.3% played with a sex toy with a partner, 5.4% watched pornography together. Sounds not bad, huh? 4.4% practiced BDSM stuff, 3.5% have finally had anal, and 2.5% tried threesome (I envy those guys whose wives agree on threesomes.)
Singles experiment as well
Sex during coronavirus for those who live alone became a forbidden fruit, so they had to be creative obviously. Thus, research reports 14.9% have sexted someone, 14,6% have even sent nudes, 8,9% made a video of their wanking, 6.6% tried anal stimulation (alone!), 1.3% have watched webcam sex stream, and almost 1% have uploaded their naughty content on the porn sites. I see Covid adds colors to the sex lives of many.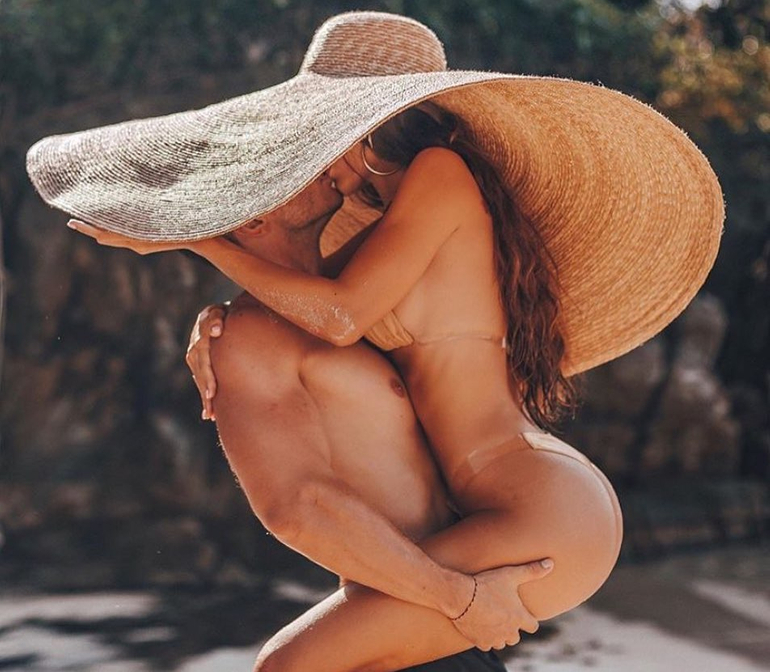 COVID-19 and sex: how to survive?
Ok, is it even safe to have sex during coronavirus? How to please your pecker and not to die after? Covid isn't the same STD is, it spreads differently but usual sex will more likely lead to your infection. What do we have?
COVID-19 spreads from person-to-person after a close contact. To be precise, if you're within 6 feet of someone who coughs, sneezes, and, what a hell, just breathes out, you have a risk to get Covid-19.
COVID-19 can also live on surfaces an ill person touches. So, touching them after him or her and then rubbing your eyes, nose, or mouth might lead to your infection.
Spit and feces can contain a virus. Meaning no kisses, anal sex, or excrement games are possible. Coronavirus can be easily spread via oral sex.
COVID-19 was found in cum, but scientists don't know yet if it spreads. As to vaginal fluids, there's no evidence yet whether it can contain the virus.
How to have sex during COVID with a partner you live with?
If you're both self-distancing, have no symptoms, and feel well, sex is obviously safe for you both and you're not limited to kinky experiments. But coronavirus is often hard to diagnose, and a person may be infected with no visible symptoms. So, responsibility is on your shoulders. And a cock.
How to fuck a partner that has been ill?
First, you'll have to take care of your doll if she's Covid positive and, at the same time, take care of yourself not to get infected. There's a list of simple actions to perform and every dummy can do it. Of course, no sex and even no sleeping together are allowed until you both fight that fucking virus. If you can't hold your pecker in pants anymore and are already planning to go to the boneyard, here's what you have to consider to have sex during Covid:
Wait at least 14 days after the first symptoms of the COVID appeared, and if they're not present anymore, feel safe to fuck like animals.
If your girlfriend is fever free at least for 72 hours without the help of any pills, more likely you can have sex.
After 14 days of illness in case your chick has zero symptoms, pass the test and wait for results. If she gets negative, go bang her, hungry pervert, and celebrate her full recovery this way!
Sex with a partner that has a COVID-19 risky job
Things get much more complicated if your partner works in healthcare or any other position where the possibility of contact with COVID-19 positive people is high. Honestly, the responsibility is all yours, dude. There's no guarantee she won't bring that shit home, and she just can't do tests every day. But, on the other hand, you're living together and more likely, you don't limit yourself in daily routine and don't quarantine in the isolated room. So what's the point of avoiding sex then?
How to secure yourself? The maximum you can do:
Wash your hands. Both of you. Often. Every time you come home, the first thing you should do is washing hands (and face!) and only then do the rest.
It's better for your partner to throw working clothes into the washing machine right after she steps into the house. Then she washes hands again. Takes the shower, and only then puts her tongue inside of your mouth.
Do regular cleaning. It's not like just using your vac. Wash the floor and all the surfaces with water and special cleaning products with alcohol. Open windows and let fresh in your house every hour.
COVID-19 and sex with a new partner
Hookup with someone new during a pandemic is quite risky as you know nothing about that sexy gal and can't trust her 100%. Again, the responsibility is all yours, as well as choices. But, please, use your brains, and not those you have in your pants. Before putting your dick inside a stranger's pussy, ask her at least these questions:
Did you recently have any Covid similar symptoms or do you feel OK now?
Did you have close contact with Covid positive people lately?
Did you have sex with a Covid positive person lately?
Have you traveled overseas in the last 2 weeks?
Do you take any measures to secure yourself from getting infected?
An idea to fuck a hooker might be not as stupid as it seems from the first sight, as there's even a guidance for all sex workers on how to behave during the pandemic. But, can you be sure they all follow it?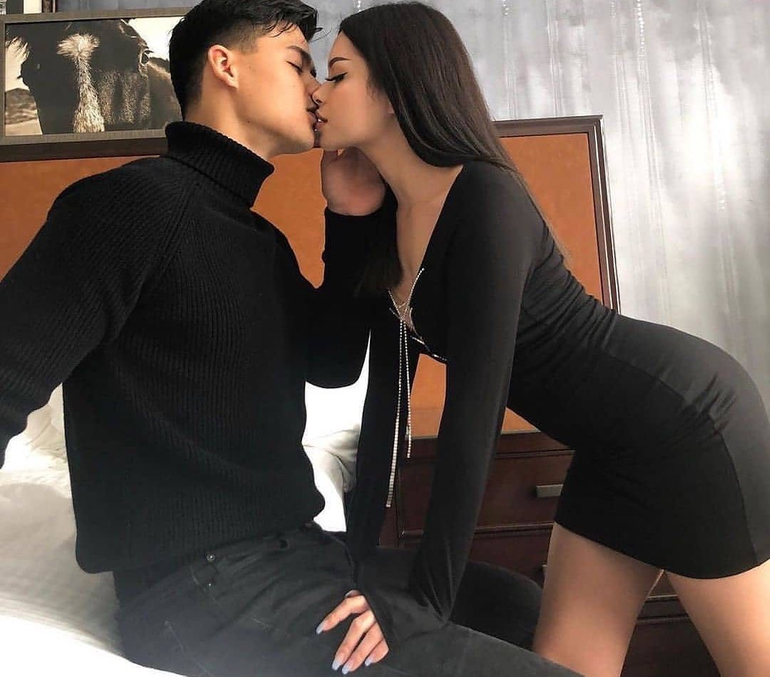 What about sex if you're social distancing with your gal?
Coronavirus and sex can definitely co-exist, even if not in usual forms. It might happen that you and your partner live separately and during the pandemic you can't get close physically. But it's easy to keep the flame burning, if you do the following:
Mutual masturbation on cam
Sexting and sending nudes
Phone sex
Sending videos of your masturbation
Coronavirus and its sex consequences: predictions of future
No one is able to state for sure what will happen in a year or two after all this nightmare will come to an end. It's logical to assume a wild fuckfest, as guys who were isolated for such a long time will get hungry so much they'll be ready to bang any chick with a pussy, no matter if she'll be sexy or not. Also, being isolated with one person for a long time will make you want to experiment, thus, you'll make your sex life more colorful and exciting and all the orders will be ruined. Sounds amazing to me.
But on the other hand, coronavirus stress will definitely influence the sex life of many people. Recent researches already show unfavorable numbers, guys already refuse sex, so what can be in a year? I can't predict that far, but I want to have hope in dicks power. One thing I know for sure, chicks with a sascrotch won't be a rare thing anymore.
So is there sex during COVID?
Yes, definitely. Sex is changing, some are wise enough to improve it and use isolation as a chance to experiment, others prefer depression and sex diet. Coronavirus has its impact on sexual desire, no argues. But maybe you better decide yourself what kind of impact it will be? Fuck like it your last time, dude!
FAQ
Does constant sex kill corona?
There's no reputable evidence on that. Yes, regular sex might improve your immunity, thus, it might be easier for you to recover after COVID-19 and the whole symptoms won't be too hard. But it doesn't save you from being infected anyway.
Can you get coronavirus from oral sex?
More likely, yes. COVID-19 exists in spit, cum, and feces. There's no evidence on COVID spread via cum, but excrement and spit 100% spread the virus. Kissing, licking anus, licking sex toys that have been in your partner's anus, and other similar manipulations might lead to your infection.
Can coronavirus be transmitted through sex?
It was proven that semen might contain a virus if a person is Covid positive. But there's no evidence if it can be transmitted. But, considering the fact the virus spreads via spit, any action with spit engagement might lead to infection. It's advised to practice online sex or mutual masturbation instead of usual sex, or at least use a condom, prefer doggy position, and take shower with soap before and after the act.
How to have sex during coronavirus?
First, try not to stress out. Second, it's safe to fuck if you and your partner don't have any weird symptoms, are social distancing together in one place, and feel well. If you live alone, appeal to webcam sites, masturbation to porn, phone sex, sexting, mutual masturbation on cam, or any other variant of distance sex. If you're to have sex with a stranger, always use a condom, wash your whole body before and after sex, opt for usual vagina intercourse, and try to avoid kisses.