Threesomes are becoming a less taboo and going mainstream. Whether you're slowly coming to your 30s, or celebrating a 10th anniversary with your girlfriend, it's time to try out something new in your bedroom.
According to a study by Archives of Sexual Behavior, 82% of men and 31% of women surveyed were interested in at least one kind of threesome; but only 24% of men and 8% of the women had participated in a threesome of some sort.
Whatever the reason is, there is no difficulty adding this unforgettable experience to your sexual life. Today you have plenty of websites that help arrange threesomes in the easiest way. Don't know where to start from? This guide will help you out! Here, you'll find the best advice and top platforms you can use for finding a threesome partner and having fun on a tricycle.
How To Set Up A Threesome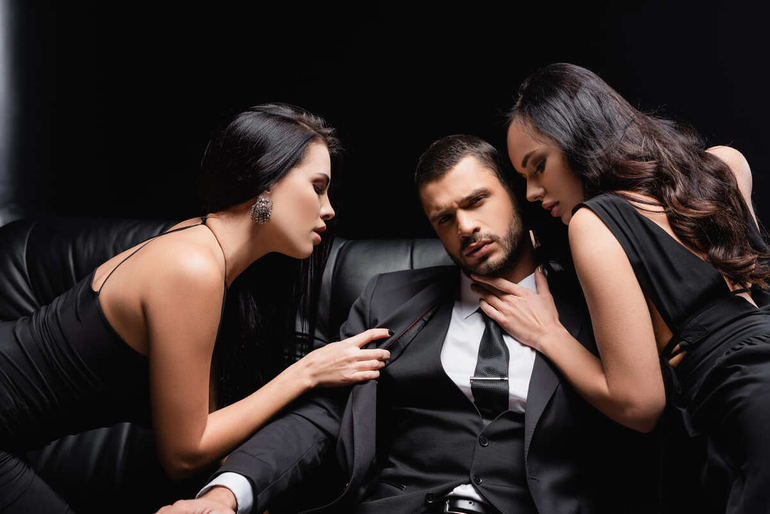 Threesome hookups are fun and "spicy". It's a great way to diversify your sex life if you're in a long-term relationship and you both need to refresh a little. There are some general rules and conditions for finding a three way partner. Let's have a quick look at them:
Don't invite an acquaintance as a threesome partner. It's the golden rule of threesome dating: never choose a friend or someone you know as a tricycle partner. This will not only make things all awkward between you the morning after but also can compromise your friendship. It's a common mistake most people make but it's highly irrelevant and stupid as one of you already has an emotional bond with the third person which means some feelings occur there too, and you don't want to mess with those feelings, dude.
Talk about your fears and preferences. Always talk before actually doing it. Discuss all the things you do and don't want to do, what positions or plays are off-limits, etc. Make sure everyone's comfortable with all the activities you've planned for the night and make your guest feel fine too. This way, you'll all be happy and want more the next morning.
Set up a stop-word. Whenever someone starts feeling uncomfortable with what's going on, you'll need a stop word that can help you. It's a good thing to do to protect all of you from some negative consequences like jealous looks, angry talks, etc.
Pick a convenient location. Don't invite a threesome hook up partner to your apartment. It's like a first date when you don't usually invite a stranger to your place. What if this person is a stalker? Better find a separate apartment or get a hotel room. This way, nobody you know finds out about your threesome partner serch, and your third partner won't end up sitting in front of your home all the time waiting for you to come out.
Define the leader. Who's going to initiate activity, make the first move, and give directions to the rest of the partners? Make it clear who's going to lead the team and make sure everyone's okay with that. It's better to have a leader who could allocate activities and take care of everything in the meantime.
Don't forget about health and protection. Before jumping in a bed with a stranger, ask them to attend a medical check to see if they have any STDs or infections. Do it yourself, together with your partner. And sure, don't forget about condoms. Get a bunch and have fun!
Tips to Finding a Three Way Partner Online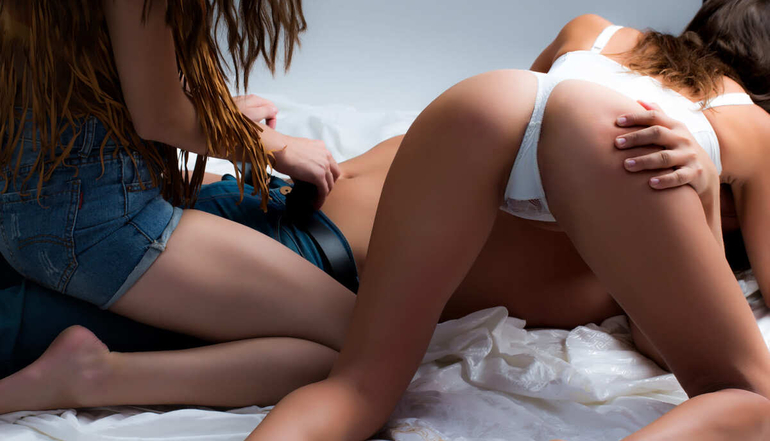 Tip 1: Set Up a Couple Profile
Depending on your plans, you have to decide whether to set up an individual account or a couple profile. One of the advantages of the couple profile is that you at once share information on your intentions and help a threesome partner to easily figure out whether he or she is attracted to you.
Tip 2: Make the Right Photos
Whatever you enjoy, make sure that the photos you decided to publish illustrate the what is turning you on. It is fine to post several individual photos, especially those that demonstrate your body, and several couple images showing how you interact with each other.
Tip 3: Start Communication
As soon as you have found someone appealing and enthusiastic, it's time to get the conversation started. Think about your first message which shouldn't be too strong or too vague. According to dating experts, your opening line should contain compliment or comments on shared interests.
Top 5 Adult Dating Websites to Finding a Partner for Threesome
Looking for the best place to find a threesome online? I got you way more platforms! Here, you'll find 7 top threesome sites where you'll find a perfect partner close to your location in no time.

On Fling.com, looking for a three-way partner is super-easy and fast. Just enter your email and create a password, and you're welcome to the Three-Way Funland. Browse couples if you're single or a third partner if you're in a relationship, share some pics and check out others' photos to find a perfect match for you. Easy communication, fast responses, and minimalistic design are the main perks of Fling.com.

Fuckbook is probably the best way to find a threesome online. It's well-known and sleek. It has a news feed-like interface where you can see the latest updates on different profiles. You can use advanced search to find a perfect three-way partner and communicate with the hottest pussies out there. It's 100% safe and anonymous, so you can browse people all you want and not be afraid of having your personal info stolen or sent to any third parties.

SnapSext is a high-quality adult dating website that helps singles meet their casual sex partners online. This is one of the best threesome websites where you will find tons of photos, home videos, live video streams, etc. Even with a basic membership, you are allowed to access a lot of options. Due to advanced search algorithms, you will certainly find a perfect partner for a threesome in a matter of minutes.
SPdate is one of the best adult dating sites to hook up, and it is targeted on a specific group of people. This website is designed for singles who like spending time on social media that's why they offer similar way of communication. If you prefer the idea of a newsfeed and an option to put "likes" then you SPdate is the best option for you. The site is focused on communication, that's why you will get a sophisticated chat app along with a lot of photos and videos.
If you want to know where the adults can meet partners for a threesome, then you should visit BeNaughty. Once you join this site, you will notice that it is one of the most convenient platforms for a one-night stand. Finding casual sex partners is a seamless process thanks to the detailed search options. Otherwise, look through the featured photos and like those members you find attractive - you never know who can be your next sex partner.
With a simple and intuitive interface, Uberhorny becomes one of the most convenient places to hook up online. The website has a big membership base, sensitive search tools and a lot of instruments for interaction. Before you start searching for a perfect partner for a threesome, you may browse the website and look at the explicit content of other users – from selfies to live streams. If you are open-minded enough, you may even start your stream to impress attract other members.
Whether you are dreaming about the one-night stand or want to find a perfect partner for a threesome go to FuckSwipe – a website that helps you to discover stunning women and attractive men in your vicinity. All you need to do is start a search, and the matching service will find perfect partners on a location map. Moreover, after the registration, you can enjoy a lot of entertaining options besides live streams and explicit videos.
Still looking for a three-way partner?
No need for that! Now you know how to find someone to have a threesome online and what to do to make it a perfect refreshing activity for you and your long-term partner. Remember all the rules, talk to your third partner, and enjoy the ride! After your first time, you'll want more, I promise!