Get A Quick Naughty Fuck Right Now With The InstaBang
Diversity of hot bitches
Open-minded users
Easy to navigate
Not all models are hot
Not many options
It's time to deal with real badass hardcore websites. I'm not joking, dude, if you're still into romantic porn shit, get the fuck out to your mommy. The ones who want to play hard are staying. I'm now talking about the hookup websites with the horniest bitches. They're doing things you could only imagine and never be brave enough to ask your wife for it. It's like a Fight Club, you can't tell anybody about this website.
Are you kidding, dude? What hookup site is that and how to register at InstaBang?!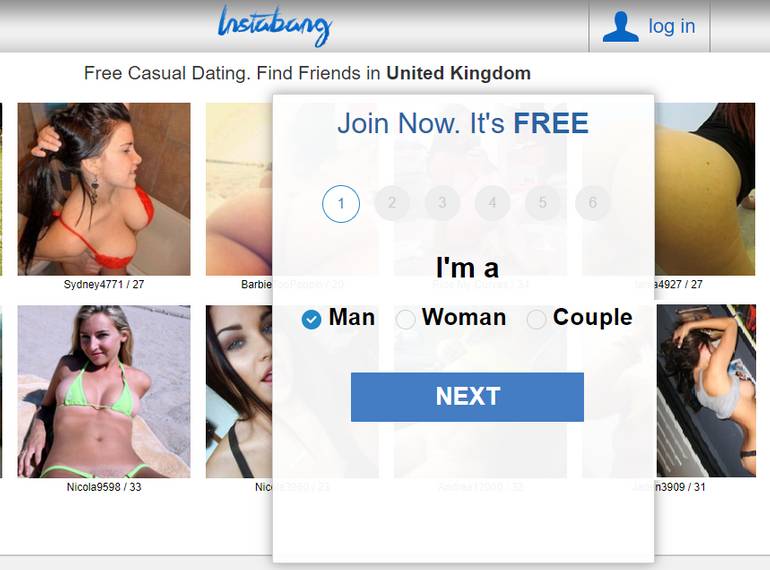 I know I know, it's hard to believe your Guru is on the top again but I really found a nice thing for you. It's Instabang, the place of nasty, dirty, and hot ladies who'll do anything for you. This is the site not for a relationship, falling in love, or fucking marriage. Women here are over this shit, they just want to be fucked hard.
When you first open the site, you'll be asked to answer some questions. I think it's even better to tell you all of these:
Most of the girls here are cheating wives and single moms. Do you agree to keep this platform secret?
Are you ok with the fact that women here are only looking for a good fuck, not a relationship?
Will you have safe sex with women from this platform?
Are you 24 or older?
Then they ask you what body type a girl of your dream should have, what age she is, and what kind of relationship you're seeking for. Then you choose what distance is acceptable between you in case you're going to take a ride or just cross the street. After you answer these questions, there are other ones… Oh, dude, are you serious?!
They'll ask you hell a lot. The next one is if I'm willing to send and receive sexually explicit pics. Of course, I am, you weirdos, I wanna see what I'm going to get before actually getting it! It's not a fucking blind date. Then they ask again what kind of body I want a girl to have… It's getting annoying. But still, we have to add this to the Instabang review.
What's good is that you only need to enter your email and password to get registered. Despite the fact that the registration process is long and it takes a few minutes, it's still pretty easy to sign up.
Instabang Costs and Prices
Platinum
12 months
$80.04
Instabang.com is a thing for confident and open-minded grown-ups. They're closed for dumb kids, fake profiles, and bots. You're free to choose ladies for sex, set up your rules and desires, and get a good fucking every day with different hotties. Are you ready for that? Go register on this site and improve your sex life!
Okay, is it convenient to use?
First of all, it's not Tinder, dude. It's a fucking old-school, hardcore website with an old-fashioned interface. No one here cares about how it looks because the only goal is to find a good fuck. So it has quite a simple design and options. You can just use a search to find someone to have fun with, text her/him on Insta Bang, and arrange a meeting. All in all, who needs more?
If you're eager to get a quick fuck, see who's online on a certain page. Also, there's the Live Girls category, Trending Now, and many more. By the way, it seems to be the platform's for straights because I didn't see a word about gay, lesbian, or trans hookups.
Guru, tell me about how to set up a date on Instabang to fuck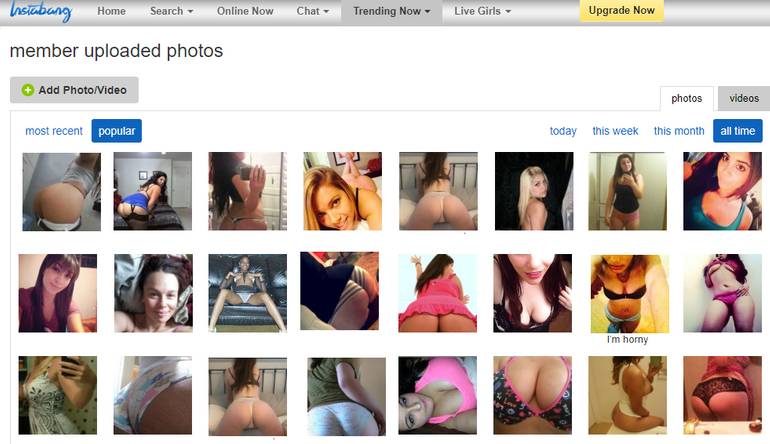 If you're new to this, I'm happy to help with some advice and you don't need other fucking Instabang reviews. Of course, you have to have an account here. Then fill out your profile with normal photos (not your dick pics, dude, please) and add some info about what you're looking for. Remember, it's quite important because girls choose from different guys too, don't be a fool thinking you'll get any chick. Introduce yourself first.
When you have an attractive profile, you'll easily find someone. Be honest. Don't try to use Brad Pitt's photos and hope she won't notice a difference when you meet. Yeah, it seems funny but there are dudes who really do this. Also, show yourself the way you are. Even if you have a fucking little dick, tell her about it if she asks because you can't hide when it'll be time to take off your pants.
When it's all okay and you arrange a date, don't invite her right to your bed. Come on! First, meet in a cafe and drink some coffee. Even if you don't need anything but sex, it's better to discuss the preferences of each other and set up rules. Maybe she's against anal and any butt games but that's what you wanted.
Also, you have to feel protected too. Asking "is Instabang safe?" isn't enough. I'm not talking about safe sex, even though it's the most important thing in all these adventures. I hope you're a big boy and don't mess with unprotected fucking because your dick can really fall off because of this shit. Hah, I wanted to say girls can be tricky too and you have to meet her first in a public place and understand she's not a crazy bitch.
When you got a coffee and decide you're going to have a good fuck, be gentle (of course if she wants it) and remember she's a woman. I know, I know, sometimes I get too romantic but I want to say nobody likes assholes. If you wanna get some really nice sex from her, she has to enjoy it as well. If you're a fucking selfish ass, you'll have a reputation of a dumb, not a sex god.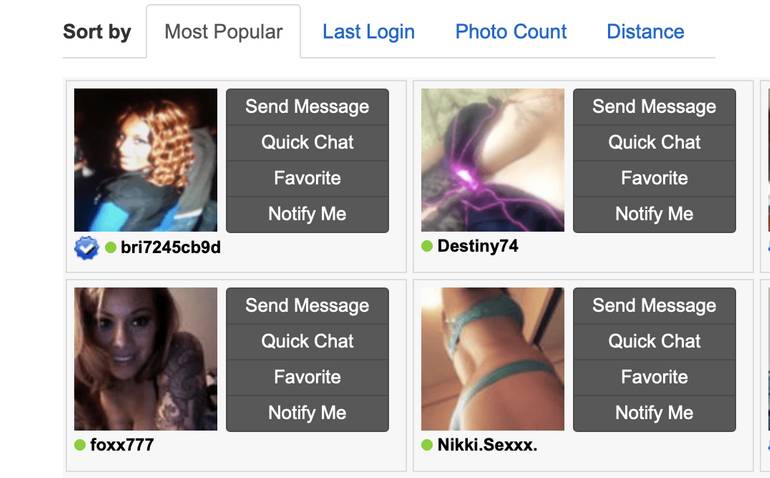 I got you, man, what's the last advice?
If you're tired of your ugly wife or just being lonely sometimes, don't take this shit and go find a hot lady on the Instabang. Not every girl wants to marry and have a romantic motherfucking relationship. Bitches want to be fucked hard and they're always looking for someone who can do it with them. Are you one of such dudes? Alrighty. Then go ahead!
Contact Information
| | |
| --- | --- |
| Company: | Global Personals, LLC. |
| Address: | Lawrence G. Walters 195 W. Pine Ave Longwood, FL 32750 |
| Phone: | 1-888-617-2001 |
| Fax: | (407) 774-6151 |
| E-Mail: | support@instahelp247.com |