Last update: Mar 15, 2022
49000
Remarkable graphics
Plenty of sex scenes
Free access for everyone
Optional paid features
Hentaiheroes app availability
Irritating background music
Paid extra features
Hentai Heroes is an adult blue-chip site that offers several games of the same universe. They all have a set of different actions on the choice that determines the ensuing development of the plot. This platform is the best treatment against boredom and everyday routine. You can rule the process and discover new horny characters who are ready to fulfill all your desires with no questions.
Don't worry about the prices because some games are free to play while the other ones have additional features available for a certain price. The pricing is fair, and the security system of the website is of the high-quality. That's why you should go on reading this Hentai Heroes review to know more about what you can find on this website.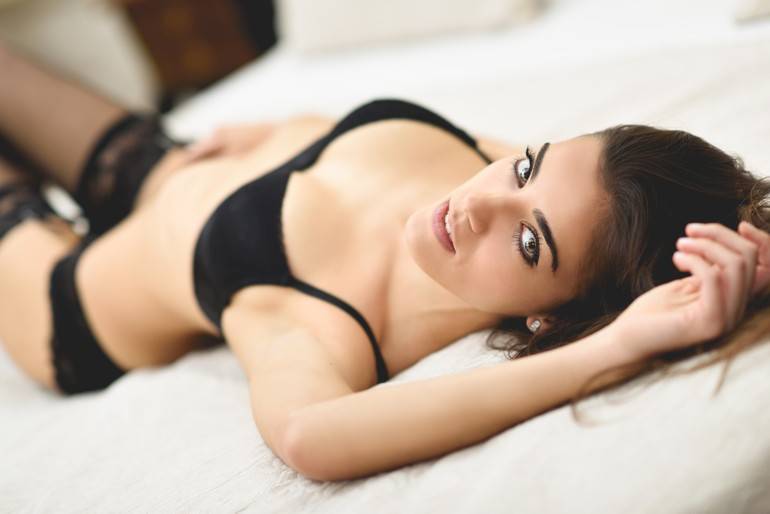 What is Hentai Heroes storyline?
At the very beginning of the game, you're a voyeur with your cock out who masturbates watching guys having sex. Yes, buddy, you get some sex stuff from the first seconds of the gameplay! How cool is that, huh?
Suddenly, a smoking hot and busty Bunny Babe appears and seduces you to go after her to the nasty world of sex. Here, you can bang any chick you want and as long as you desire.
Your aim here is to collect the sexiest girls and create a harem. On your way, you'll compete with other harems…in the art of sex! Yes, seems like there's no way to lose in this game, buddy.
Moreover, you don't need any special Hentaiheroes guide to understand how to play, as you get informative tips at each level.
Hentai Heroes members
People younger than 18 are not allowed to use the website
Members can communicate on a forum
Members come from different parts of the world
There is a rating of members depending on their gainings
Friendly and respectful community
Hentai heroes offers extremely popular and great adult games to play. That's why the number of visits is great. Members from the whole world use the service to have some fun and get more erotic games experience. There are people of different ages: 18 and up. The only rule is that only people who have reached 18 years old can get permission to play a game.
As there are customization and different languages of the website, people from the entire globe can visit the service and play without extra efforts. Among available languages, you can choose:
English
French
German
Russian
Spanish
Italian
Creators did care to make the website comfortable and avoid languages barriers. Every member you will meet here is amiable. Members can communicate in forums and share their experiences, tactics, and advice-to-follow. Every user has its rating that depends on the level he or she gained.
Registration
Only name and email are required
A few seconds to sign up
No need to initially give your credit card details
No other annoying fields to fill in
No email confirmation
The registration process on Hentai Games is very simplified to not take your worthy time and give you more possibilities to enjoy games from the first minute on the site. During registration, you will need to write:
Your name
Valid email
Secure password
As you can see, the whole process is really easy and quick. The matter is that you need not wait for a confirmation letter to get your profile approved. They just need to verify that you are a real person with a valid email. That's all. You will only have to check a confirmation letter if you want to validate your account. In the settings of your account, you can put a click if you want to get newsletter emails. If you don't agree, then forget about any spam. They won't send it.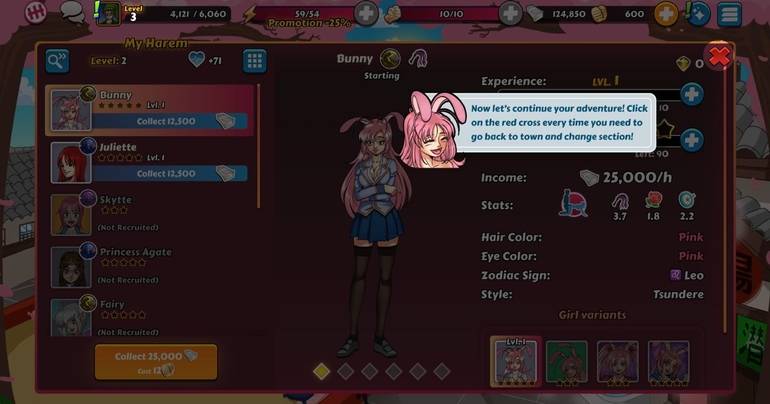 Start conversation
Play a game immediately after the sign-up
Communicate with other users about a game
Pass a Hentai Heroes test
Follow all the guidelines
See all your goals and requirements to reach the next level
Starting your use on the website is easier than ever. For this, just after the signup, you will need to click on a game, then "Next", and enjoy a great porn adventure full of pleasant moments. Every member has its own rate and goals. The main idea of the game is to meet with as many girls as possible and pass to the next level when new goals are completed.
You will have detailed guidelines at the beginning of the game that will help you navigate and know the rules of the game. If there are questions, you can always address them to the support team.
Besides, Hentai Heroes offers you a test based on games and a forum where you can write your posts and read others' writing. Posts are quite different and can include subjects of help, cheats, updates, etc.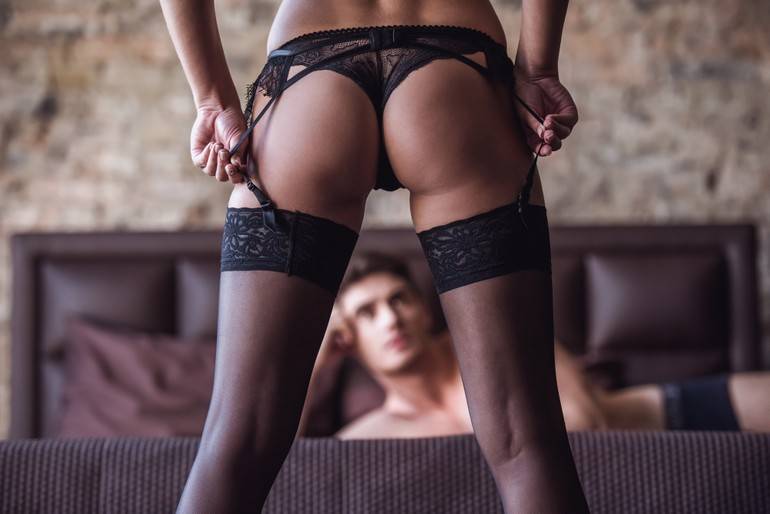 Profiles
No detailed info on other users' profiles
All the actions of your character are indicated on profile page
No direct communication features between members
Possibility to use HentaiHeroes anonymously
The main aim of the website is to give you the possibility to plunge into an exciting and bright game. So, that's why communication tools are not developed here. You won't be able to find thorough info about other users. The only detail available for viewing is the nickname.
Besides, on your profile, you can see the level of your character, your new steps, including joining, visiting different spots and interaction with other characters.
Mobile app
Free app
Possibility to download the app thanks to a scan code
Works on all devices
Available on Play Market and in AppleStore
Well-developed
To play your favorite games whenever you want and in all possible places, the creators of Hentai Heroes decided to launch an application. It works for IOS and Android and compatible with all possible devices. The app has a great design and works without any bugs.
Prices
Almost all necessary features on Hentai Heroes are free. You will need to pay only for some additional functions that will make your playing more interesting. The website has two systems. You can either buy credits or a membership. You can buy credits for the following cost:
Not to pay separately for every function, you can subscribe to a paid membership and get a premium card. The cost of cards depends on the number of coins, free features, and available special functions.
From time to time, you can come across different discounts. So check this section if you have buying paid features in your plans. Silver Monthly Card gives you 1800 coins and the Free Collect All Feature. Golden Monthly Card includes 4500 coins, Free Collect All, Free x10 Villain Performance, and Free x15 league performance Features.
Free services
There are a few functions available on Hentai Heroes for no payment. Among free services are:
Signup
Playing games
Reading forum
Access to all the spots of the game
Possibility to play with no limitations
Appearance and interface
Hentai Heroes has a great design and top-notch graphics. All the features are well located. It doesn't take time to get used to the interface and navigation of the service. All the tools you will find on the top of the page. If you still have some problems, you can contact the support team that will help you solve all the issues.
Special features
The forum
As a member of Hentai Heroes, you have access to the forum where people share their experiences connected with games. Here you can get an answer to all the tricky questions about a game or communicate with others about their impressions.
Is Hentai Heroes safe?
Yes, the platform cares about its players and tries to ensure their personal information is secured. Registering at the HentaiHeroes game, you can rest assured your data won't be shared with any third parties.
And when purchasing extra energy or funds to make your sex adventure even more fun-filled, your transaction will be encrypted so that no one can steal your bank credentials.
But the best part is that signing up and buying extra features on the website are optional. It allows you to play the game in guest mode and never provide any of your information. This way, it becomes impossible for any fraudsters to get to your data.
Contact Information
| | |
| --- | --- |
| Company: | Hentai Heroes |
| Address: | 1 6 September St, 1000 Sofia, Bulgaria |
| E-Mail: | hh@hentaiheroes.com |
Frequently Asked Questions
1. Is Hentai Heroes free?
Yes, the website is absolutely free. You just need to sign up. After that, feel free to choose a game and start your virtual porn adventure. You can only buy some features of the game, but it's not obligatory.
2. How to create a profile on HentaiHeroes.com?
Creating a profile on Hentai Heroes is nothing to do. Just enter your name, email, and click on "sign up." At this moment, your account is created.
3. How do Hentai Heroes credits work?
You can buy some credits, so-called "coins," but it depends on your desire to use some additional gaming features. They come in packages. The more coins you buy, the bigger discount you get. Sometimes the site gives you special offers.
4. Is Hentai Heroes safe?
Yes, the website is safe. You will also find no ads here. Don't worry about your transactions because the payment is made through the secured controlled system.
5. How many members does Hentai Heroes have?
Every day it has over a thousand views.
6. Can I use Hentai Heroes com anonymously?
Yes, you can. If you want to keep your personality in secret, don't show your real name and don't write it anywhere in forums or comments. Also, there is no verification required, so even the site's administration can't reveal your personality.
7. How can I know that the profiles are real?
Hentai Heroes doesn't show up its users' personalities, so they remain a secret (unless you want to ask other users direct questions). Anyway, as the communication on the forum goes, you can see that there are no bots, but real people sharing their thoughts.
8. Is messaging free?
Hentai Heroes doesn't offer a feature of messaging. Instead, you have access to the free forum where there are a lot of threads where people communicate.
9. How long does it take to have my profile approved?
It takes just a few seconds and no more.
10. What can I do to keep my account safe?
Don't share your passwords or credit card details to unknown people. Make sure that your email address doesn't give away any of your personal data. Follow the common sense and never send money on anyone's request online.