Last update: Oct 28, 2019
26229
Amazing features
Opportunity to make friends as it is a community based game
New Curio browser
Meeting new people
Simple user-interface
Pros
Immersive virtual scenario
Sociable community of members
Like-minded users can connect
More than 250,000 active users
Great functionality
Cons
No sounds in multiple areas
Poor technical support
Our review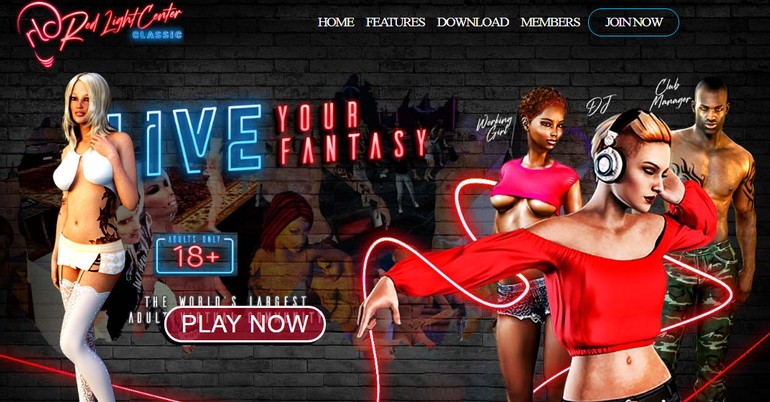 Red Light Center is one of the biggest adult sex games in the market, with players over 8,000,000 from varied parts of the globe. The game is based on the red light district in Amsterdam. There are enough venues, clubs, hotels, and other virtual entertaining spots in the game. Gamers can either buy or sell sexual services to the large pool of users and engage them in having animated sex in multiple locations around the city.
Aside from sex, there are various other activities that users can indulge themselves into. They can smoke marijuana or even try magic mushrooms. Red Light Center is the perfect choice for individuals who like to fantasize and live in them. In this review, explore everything about Red Light Center and find out if this is the right fit for you or not.
First impression
Has quick and simple setup
Provides new users with a tour
Works on Mac as well as Windows
Customizes your gender
Suggests interactive game
The game is easy and quick to install, and it works on Mac and Windows. One of the advantages of Red Light Center is that the concept provides a preview of how it works at the time when the setup is installing. Once the game finishes downloading, you are allowed to make your own avatar. Right from selecting the gender to body size, users will have the option to make every choice. In case you have VIP access, there are a multitude of choices available to customize your avatar.
After modifying the avatar, you are allowed to delve into the game. The game is simple to navigate, and understanding the functions of the buttons is also simple. Moreover, with the tutorial that was provided, no user will face any difficulty while playing Red Light Center. There will be an 'Explore' tab at the topmost corner on the right side. After selecting it, you can commute in the game and reach anywhere. You can also pick a place from 'Discovery' or 'Events.' The Events tab will have a variety of the parties that are going on, and the Discovery tab brings you the various rooms and clubs along with erotic tastes and fetishes that are going on. Movement in the game is pretty simple as users have to use their mouse or keyboard to either run or walk. The game is active, and players can select any object or person to do an action on it. When you analyze the game, there is an endless number of things that users can do.
Features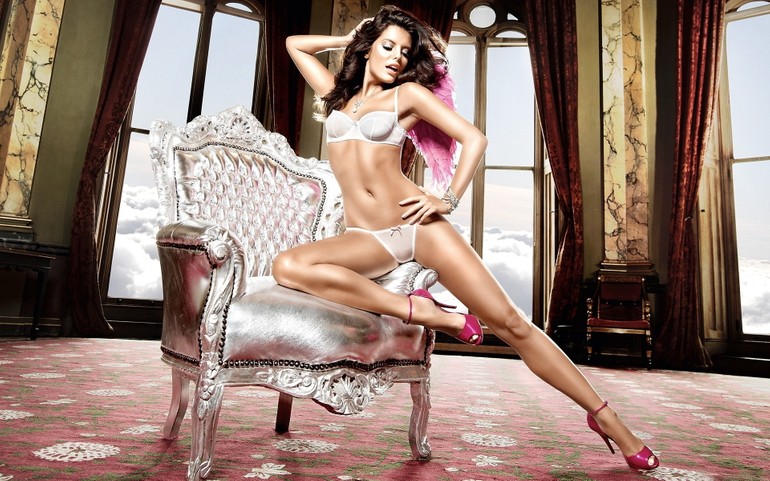 Red Light Social Center as a great way to meet different players
In-game currency
Virtual sex
Access to multiple features with Rays
Aside from the basic things such as traveling, interaction, and movements, there are several unique features. One of them is the two-way portal. While one portal allows members explore the adult environment virtually, the other one is the Red Light Social Center. The latter is a type of social network in which members add and view pictures, send texts, and interact with each other.
Red Light Center has many useful features for the users. One of them is the in-game currency, which is Rays. But how can one earn Rays? Users can do so by doing varied actions like signing in, completing the profile, and communicating with members. There is also an option to buy Rays for 8 cents each. Using Rays, members can purchase better hairstyles, skin, clothes, and various other items for their avatar. The currency can be utilized to send messages, rent an area, pay for girls' needs, etc.
Users can indulge in virtual sex too. Though, the choice is only available for Premium users. To indulge in virtual sex with a character of the portal, the user need to have add the other member to the friends list. This can be done by simply selecting the avatar and adding them as friends. After the basic flirting, one of the partners can invite them for a virtual sex session. The sex can take place in public playrooms or at the places that the players own during the play. There are multiple sex spots available in different scenarios. Some of these are dungeons, brothels, and exclusive sex parties.
Chatting
Red Light Center has two different chatting features: public and private. The public chat option is available for every user. These conversations will take place in the public area, such as buildings. The private chat option is only available to VIP members. Users can start the private chat by choosing another avatar and then choosing the option. Users can use private chat with other users irrespective of where they go in the game. Your virtual form can also perform ten different gestures from the bubble menu.
Pricing
With the free account, users will be able to check out the virtual world of Red Light Center. However, some of the most exciting features such as having sex, etc. are only available to VIP members. The premium membership includes sex features, sending private messages, more choices for clothes, direct VoIP chat, sending and receiving gifts, directly reaching the friend's location, and ability to check out information of other members.
Conclusion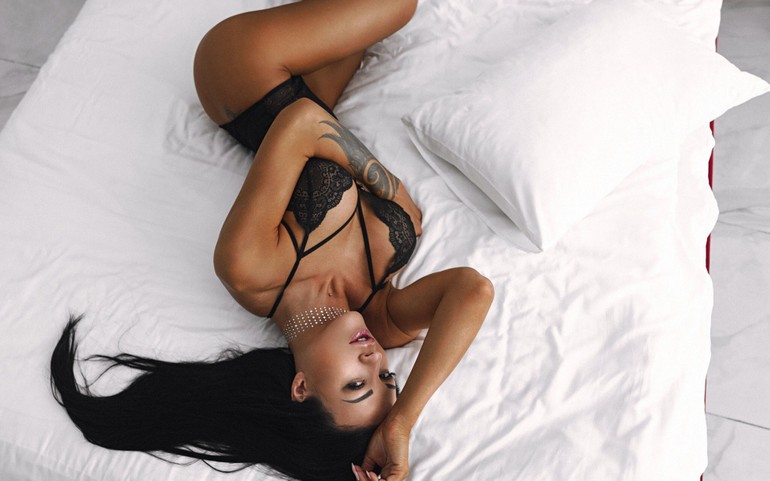 Red Light Center is amongst the premium adult sex games where users can play virtually and even indulge in sex online. The users can try out different sex positions and communicate with other members. Voice chat facility is also available in the game which makes it better. Users have a multitude of choices and features in the game as there are over 1,000,000 members to interact with. Therefore, once you understand the game, it is quite easy and interesting to play it. The Red Light Social Center certainly is a stand out feature. There are various sexual features and actions as well within the game that enhance the user experience. Try out the game today and scrutinize the amazing virtual world of this adult sex game.
Frequently Asked Questions
1. Is Red Light Center free?
Yes, Red Light Center is available for free. However, there are features that require the users to get the VIP membership.
2. How do conversations on Red Light Center work?
There are 2 types of conversations on Red Light Center. One is private and the other one is public. Public chat is for every user.
3. Is Red Light Center game safe?
Yes, Red Light Center sex game is completely safe and secure.
4. How can I delete my profile on Red Light Center?
If you wish to delete your profile, visit the 'My Account' section. Click on the option that reads 'Close my account' and confirm it.
5. Do I have to pay for anything on Red Light Center?
The game has an in-game currency called Rays. With Rays, users are allowed to purchase anything in the game.
6. What can I do to keep my account safe on booty Calls?
Do not reveal your personal information to any other user. Moreover, make sure you use a secure and stable internet connection. Also, contact the customer support immediately in case of any issue.