Last update: Feb 14, 2022
29569
In case you enjoy it when your cock gets hard because of playing exciting games, you landed on the right page. What if you can try lots of the best games in one place? WetPussyGames.com will pamper you with anything you desire. BDSM, arcade, adventure, action, and more—here, you'll find different categories.
What this platform is all about? Is WetPussyGames safe? And is there a WetPussyGames mobile version to enjoy on the go? Read on to get all the answers, buddy.
Use this service without paying a pence
Try a lot of various hot games and watch some adult cartoons
You don't need to waste your time on signing up
Be aware of all latest updates thanks to their blog
The site is protected from viruses
Wetpussygames service is absolutely free
The variety of games and cartoons is really huge
A lot of categories that simplifies the process of searching
There is no sign up requirement
The service doesn't have a mobile application
You may find a lot of ads here
What's Wetpussygames.com?
Wetpussygames is an online platform that opens the world of hentai and sex video game and cartoons. On the website, there is a huge collection to fit every taste. Believe, you won't be able to try every game even if you were surfing the whole day.
The site will perfectly help to unwind and have some relaxing time after a job or some other boring stuff. Thanks to different categories, everyone will find something special. So it doesn't matter if you are a man or a woman, young or old. The security system and responsible approach to all info and data of its users allow Wet Pussy Games only to extend the respectfulness.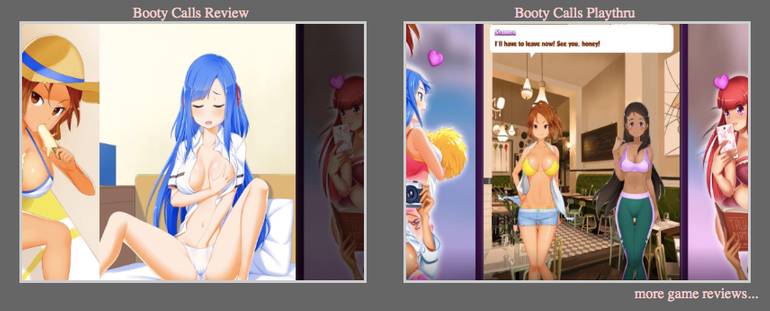 Wetpussygames members
People from the entire globe
No opportunity to communicate with other users
There is the age limitation
Users of different genders
Thousands visit of the website every day
Wetpussygames.com attracts a lot of members, and it's for a good reason. Every day a few thousands of people visit this website. The preferences of people from different countries are taken into account, so there are lots of users from the whole world.
Both men and women of different ages use this site. But there is one important requirement. Only people who are over 18 can use this venue. As users don't need to register, there is no way to communicate or send messages to other people. If there is something you want to tell a moderator or creator, you can write on their email address.
Registration
While almost all other services require to sign up to start using here you don't need to do it. It's really comfortable and quick. You just select the game and play it for free. This is a great advantage for people who don't want to be spammed with unwanted letters from the website or just give some personal info like your name, gender, birth date, and email.
Start conversation
View a gallery with games
You need to have a Flashplayer
Use a search to simplify the process of looking for games and cartoons
Search engine with the most popular tags
See the games that were added recently
You can start your use on this website by browsing to understand what it offers. After that, you can use the searching tool based on tags. There are such different tags like:
VR
Teen
FullFlash
Naruto
3D
RPG
Funny
EroticFurry
Parody
Slave
Overwatch
Mobile, etc
If you want you can go to the games gallery to see all the online porn games, cartoons and select among them. There are also categories with mew porn games, new hentai videos & porn cartoons and daily mix of hentai games & porn cartoons. So, you will know about all updates of all games and cartoons just at the moment they get uploaded.
Wet Pussy Games also offers search based on specific categories:
Action
Adventure
Arcade
BDSM
Dress up
3D Sex Games
Walkthroughs
Porn Cartoons
Hentai Movies
Adult Webcams
Extreme XXX Game
The great characteristic of the service is that Wetpussygames.com has accounts at some web-sources and social networks like Youtube and Twitter. They even have their own blog. Thanks to it you can always be aware of all their latest news. To start playing, you will just need to download a Flash player if you don't have it yet.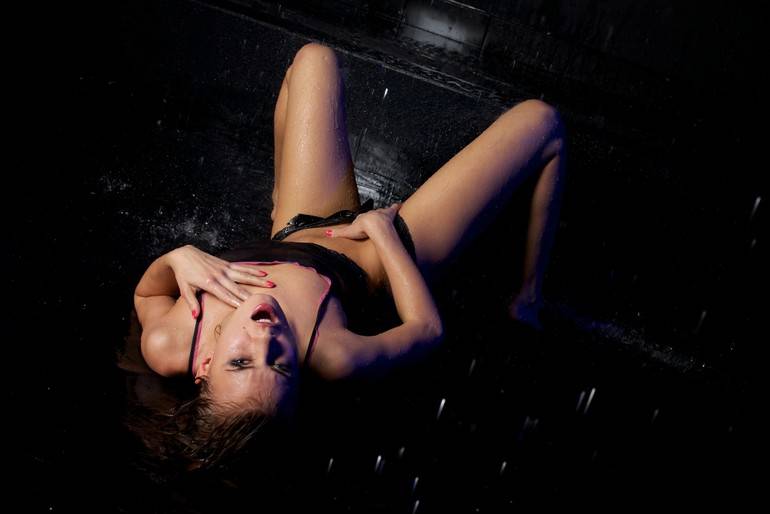 Profiles
You will not find info about other people
You don't need to sign up
Possibility to use the website totally in a private mode
No requirements to fill up the form concerning personal details
There is no need to sign up to this service so you can't find other players' profiles. Instead, you can view the info about games and cartoons. At the home page, you can see thumbnails of all the games presented on the website.
Mobile app
Wetpussygames doesn't have a mobile application. Instead of it, they decided to set their website in the way that mobile users could use it. They have a well-developed mobile version and a special page with only mobile games. It works with no problems.
Prices
All the features on WetPussyGames are free. The creators of the website not only give access to a range of exciting erotic games but do it for free.
Free services
You have a long list of functions available for free here:
Sign up
Playing games
Downloading games
Using the searching tool
Reading their blog
Access to their profiles on YouTube and Twitter
Appearance and interface
The interface of the website is user-friendly and comfortable. On the left side of the main page, you will find different categories. In the center, there are samples of games so you can look at it and get the idea of the game and level of the quality of design. The service works smoothly and has frequent updates. The overall design is good and matches the concept of the service. But, be prepared for some ads here and there, nothing too distracting.
Do you have to be an experienced player to enjoy Wetpussygames.com?
Not really, buddy. Sure, it might take you a few moments to grasp how everything works if you've never played any game before (I mean even on PS). But providing that the interface is easy and user-friendly, you'll get used to the website quickly.
And the games on Wetpussygames.com aren't too difficult to understand as well. The majority are focused on the graphics and sexual activity, and that's exactly what you came for, right? Moreover, they all usually have helpful and informative tips, so you'll always know what buttons to click to proceed.
WetPussyGames is a good place to blow off some steam and have fun for everyone, no matter the gaming experience.
Special features
Adult webcams
Here, on Wetpussygame, you can find a section "Adult webcams." When you click at this button, you will be redirected to the service with a hot webcams show. So, if you want to watch a real erotic show after playing some games, here you go. Wetpussygame gives you this possibility.
Wetpussygames blog
Not every adult gaming website has a blog to keep their users updated. That is another advantage of Wet Pussy Games. Thanks to the blog and profiles of the website in social networks you can read their tweets and even watch videos on YouTube.
Is WetPussyGames safe?
Obviously, yes.
Let's do something logical thinking, buddy. You're not obliged to register on the website to play any of the games, thus, you don't provide any private information if you don't want this. Also, there's no need to pay for anything to enjoy all the services to the fullest! So your financial data is kept safe as well.
So, is there a chance to steal your sensitive details somehow? No, my friend. On Wetpussygames.com your ass is completely secured.
Contact Information
| | |
| --- | --- |
| Company: | Wetpussygames |
| Address: | 34 Peachtree St, Suite 400, 1130 Powers Ferry Place Se, Marietta |
| Phone: | +18773919909 |
| E-Mail: | contact@wetpussygames.com |
Frequently Asked Questions
1. Is Wetpussygames free?
Yes, you can use this service for free. All the features including sign up, searching, playing games, watching cartoons, reading their blog are available with paying nothing.
2. How to create a profile on Wetpussygames.com?
Registration is not required on wetpussygames.com, so you can hardly create a profile here.
3. How do Wetpussygames credits work?
The point is that Wet Pussy Games doesn't have any credit or membership system. Just pop in and play for your pleasure for free. Even more, you can play with no limitations on your computer and your mobile phone.
4. Is Wetpussygames.com safe?
Yes, you can use it without any threats to your device or computer because it's protected against the viruses. You also don't need to worry about your personal info because you simply don't give it. Thanks to no signing up system, there is no need to enter your email, your name, age, gender, etc.
5. How many members does Wetpussygames have?
It doesn't have any members because there is no need to sign up. But in general, the site is really trendy. It has millions of views every month, that is not strange. The number of videos and cartoons is so large that it attracts a lot of fans of hentai.
6. Can I use Wetpussygames.com anonymously?
Yes, you can use it totally in anonym way. In contrast to other services, on this one, you don't need to sign up. So there is no info you need to fill up, so nothing can reveal your identity.
7. How can I know that the profiles are real?
All the games you can find on the service are created by professional game developers who are real people.
8. Is messaging free?
Unfortunately, on this website there is no feature that allows writing messages.
9. How long does it take to have my profile approved?
You don't need to wait and even create your profile. So, you can start your use at any moment that is very comfortable.
10. What can I do to keep my account safe?
The only thing you need to do is to visit the website through reliable wi-fi. Because there are no other worries about safety.