Welcome To DxLive Webcam Site: Get Dirty With The Asian Chicks
This is a common myth worldwide that Asian girls are very quiet and shy. But just think of it: how can this be true if hentai, the anime porn, was born in an Asian country? An average Asian sex shop sells someone`s panties, and Asians being certifiably sexaholics! All these wouldn`t even leave a trace of doubt now: Asian girls are freaks when it comes to sex and wild ideas to perform in bed. Or in front of the webcam?
What is DxLive? DxLive is an adult webcam platform for the Asian girls where they can perform in public or private rooms and complete your orders for some kind of performance. I assembled this DxLive review for everyone into Japanese sex (and not only!) culture. Wonder how does DxLive work and why it has already earned a dime a dozen loyal visitors? Maybe you're gonna be one of them? We're gonna unpuzzle it. Let's check out together.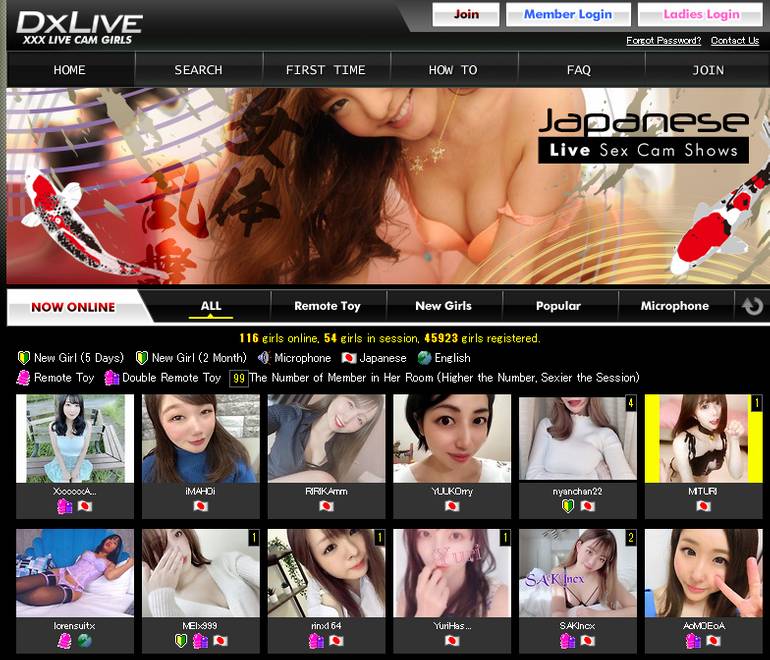 No need to register to browse the ladies
Rankings for the new models and the popular ones
Secure payments
Private chats
Outdated design
Only a few categories
No wide nationality range
Member Structure
Member Structure
Members geography
142,000 from Aisa
Members activity
109,000 active weekly
Registration on DxLive com
It's hard to claim DxLive one of the best sex cam sites. When you first come here, you understand—the website was developed by the Japanese. Clear as daylight. What do we know about the Japanese? They LOVE to make everything damn perplexing. Namely, you can't sign-up until you buy a bunch of tokens on DxLive com. To do so (to buy "points" I mean) click on the .
Japanese pals left you the entire instruction on how to use this horrific resource. The e-storage of ancient knowledge is called "First on" and gives you step-by-step instructions on how to get used to this website.
What are DxLive models like?
Anyways, when I tried DxLive, I couldn`t be happier. I found thousands of Asian beauties with wet pussies ready to pop like champagne bottles only to get your attention. So what are DxLive girls like, and how do you use this site to the max?
As you go to DxLive, it`s very unlikely that you`ll see anyone who's not an Asian. It's unlikely other DxLive reviews will tell you that. Although it`s an international website, not every girl speaks English, so you'll probably need to use the online translator or try your own skills if you know any of the Asian languages. A girl can`t speak English if she has an icon of her country's flag. The globe icon will indicate she can speak English, and you`ll understand each other.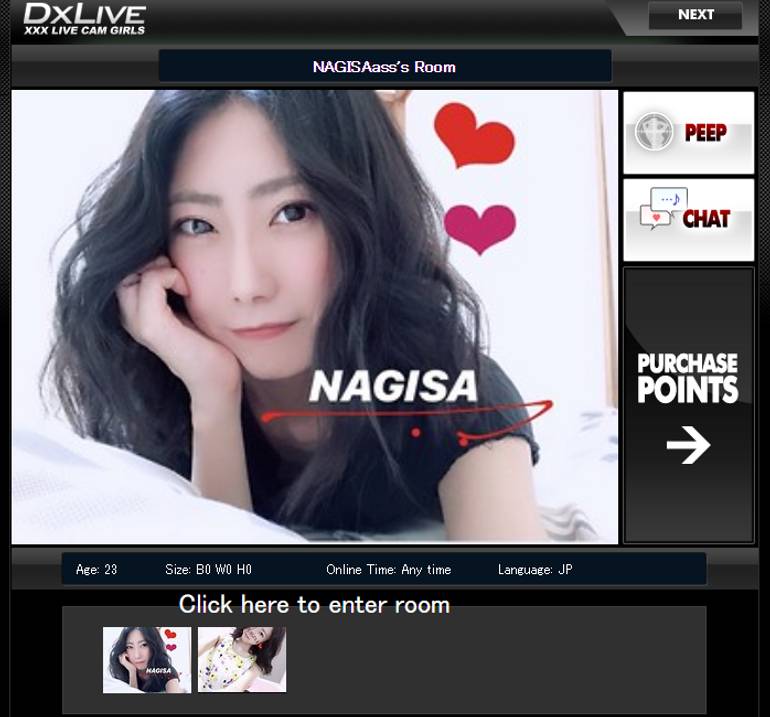 Asian beauties are mostly petite, with dark hair and black eyes, you think? Oh, you`re missing here, buddy! Here, you`ll find blondes, redheads, tattooed or pierced DxLive models, tall or small, with all kinds of boobs and pussies. Here's where Asian diversity is shown at its best. Moreover, after watching the girls` performances, you`ll forget the stereotype that all the girls from Japan or China are shy and can't impress you. Time to change your mind!
To prove the point, here are some of the most popular webcam models out there: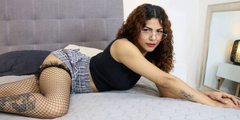 Xilena
Find Girl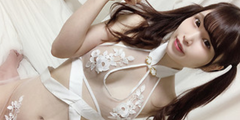 xzHITOMIzx
Find Girl

hikarixoxo
Find Girl
Profiles won't give you what you may be looking for. The profiles of girls can be found under the performance itself, and they look like that:
The line with the basic info (age, breast size, performing time, language).
The gallery. Every photo will be opened in a separate tab.
The "Message". The description is given by the model about her or her shows.
Types of DxLive shows
Each model has her own tipping system and a range of things she can do in front of her webcam. To initiate a conversation with a chick, buy points, and start browsing desired girls. DxLive also offers a few search categories and rankings that`ll help you find the horniest models even faster.
I must admit, there are not many sites like DxLive. Let me show you something you're not gonna believe in. Remember your favorite websites full of filters, fetishes, kinky categories, and other shit? Well, the Japanese have an absolutely different point of view on how the webcam industry has to work.
Filters and given categories on DxLive
No. No BDSM. No Lesbians. Don't look for any nya kawaii wet lollies here. All we have is the Girls, Popular Girls, and the Remote Toy. My favorite thing about Japanese people is their preciseness. Namely, the search system is like that:
Your diapason of kinks will cringe to the Ethnicity and the Breast size. I appreciated the idea of typing the Girl's name, that's amazing.
Video quality
Soap and in the soap-land, no fine-quality videos. Dimension is also unchangeable—the show will be opened in the separated tab, and you'll enjoy the wonderful gray box around 160 x 200 pixels.
Chat options
There is no free or group chatroom where you can have fun spamming and sending tips. There is only a cam2cam session available, and never for free. So basically, when you visit the DxLive, you're gonna wait for an available model, or you may wait until your favorite model is free to chat with her. The "live chat" button will be on the right of you.
Pricing on the DxLive webcam platform
DxLive is strictly a member-based platform, and you won't be able to communicate with the girls unless you buy the points. Points are the virtual currency system on DxLive to pay for performances, tipping models, and even buying them gifts. The available packages are:
Service charges at DxLive
Wonder whether is DxLive legit or is DxLive a safe site to deposit here? I think so, they promise to never charge you automatically. And this is mentioned in their Policies as well. So, as soon as you buy the points, you`ll be able to watch performances and chat with the girls.
One of the favorite options is entering a private chat room only you and the girl can enter. The price for the basic orders differs for each type of entertainment you choose. There are 3 main types of options: Basic, General, and Fun 2 Use Functions. Let's see some examples of charging:
Peeping and Chat modes from the Basic option on DxLive cost 1.2 points per minute
2-way chat from the General option costs 1 point per minute
Double remote toy usage costs 2 points per minute
Gifts or tips for the girls go for 3, 5, 10, and 15 points each
To buy the Points (DxLive tokens) you can use the Visa, Mastercard, and some e-wallets. Your country's banks are going to also accept it.

Special features
It was quite unexpected for me, but there is an option to talk with several girls simultaneously. Technically, because every show is opened in the new tab, you can literally support the DxLive chat with as many women as your internet and device allow. And I just can't pass by the parental control option in the footer. You can click on the yellow button at the very end of the website and turn on parental control so that your kiddos aren't able to access the website.
Customer Support
I truly hope you didn't expect the DxLive to have any life-chat. Because I certainly didn't. What I expected turned out to be true—you can write your Inquiry in a certain form (find in the footer, under the title "Contact Support") and wait until some exhausted Japanese man will write you back. I'm surprised you don't need the fax to contact the DxLive office.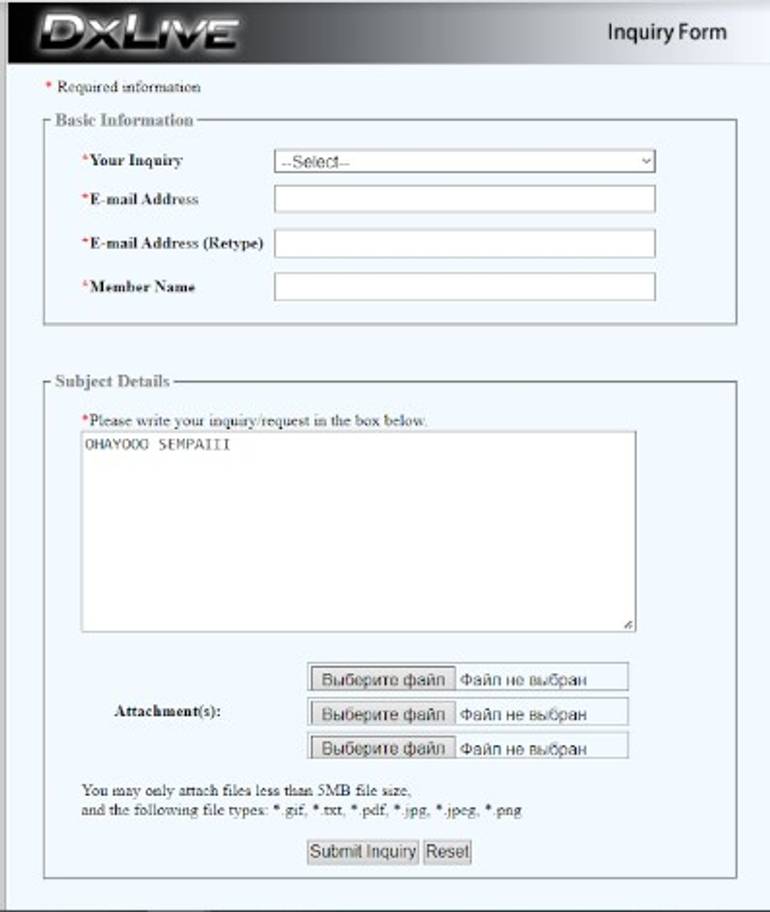 No more wondering what to watch in the evening, huh?
Beautiful girls are waiting for you beyond the screen. Since the talk progresses in real time, there may be surprising, unexpected happenings or a delightful present from girls.
Well done! You`ve just completed an introductory course on Asian culture`s dark side. Now it's up to you whom to watch and tip and whom to skip. And since you`ve found such exotic gals, try ordering something brand new for you. Trust me; you`ll get even hornier than before. So don't sleep on the shows and get some unforgettable experiences on DxLive. I`m craving your feedback!
Wanna become a DxLive cam model?
Abandon all hope, ye who enters here. You won't be quite popular here if you're not Asian. However, you can try to join this website and cast for men around the globe. To become a model (only for girls), go to the very footer and find the bright pink button on the left. You'll be redirected to the SakuraLive, there you have to sign up. No one will test your camera quality, so you can just go and register.
Payment methods

E-wallets
Credit
Debit card

Payout %

Payment Frequency

Revenue Type

Monthly Traffic
Become Dxlive Model
Conclusion from HookupGuru
There, in the webcam house that is wholly Japanese, I had a terrific time. Even if you adore Japanese women, you might not find DxLive to be appealing. I believe it's a good idea to branch out and broaden your experience in general. I give the DxLive a 5/10 rating and only recommend it to people who have a strong desire for Japanese girls and the ability to ignore their surroundings.
Total Score
Contact Information
| | |
| --- | --- |
| Company: | DI SERV CORP LIMITED |
| E-Mail: | dxlive@support.com |
Free Registration
Frequently Asked Questions
1. What`s a DxLive webcam site?
DxLive is a platform where the Asian girls perform live as webcam models and receive points for different sorts of tasks or requests horny male users leave in the chat. Men use the website to enjoy the interactive content by observing and communicating with the beautiful chicks. As for the girls, their main goal is to give satisfaction to users, earn their attention, and get points they can monetize and buy desired stuff. They usually leave links to their wishlists so that viewers know what they`re going to spend money on.
2. How does DxLive work?
You buy points to communicate with the ladies. The connection with a model will be cancelled if you run out of points. For buying the biggest packages, you get extra 10 or 20 points for free. There`s a different number of points required for a different service. Then you choose any of the DxLive girls by simply clicking on their manes below the thumbnail. Enter the desired room to start the chat with a girl. You can communicate with several girls at the same time. You`ll need to log in by entering your user ID and a password.
3. How does the credit system work on DxLive?
There`s a point system on DxLive. You`ll need to buy them to use for tipping the models and ordering a show. You`ll also need them if you want to enter a private room with the girl, control her remote toy, or have a 2-way chat. Buying points is the first and most important part of your registration. After you get them, you`ll get access to watching live performances and to the models` chat rooms. You can also spend points buying one out of 4 gifts for a chick.
4. What payment methods does DxLive com accept?
To order the performance or tip the model, you`ll need to sign up for the website and buy credits or points there. DxLive only accepts credit cards for that. The following are allowed: Visa, MasterCard, JCB, and Diners Club International. The charges are billed by DI/DTI SERVE, and the safety of the transactions is ensured by VErisign. All payments are made in the US dollars.
5. How to watch a private show on DxLive? How much is it?
To request a private show, choose a model first. Then, enter the chat room and ask if she`s available for the private show. The model will provide you with all the necessary instructions. As soon as you`re in the private room, you can start a 2-way chat, control her remote toy, ask a secret question, or send a gift to a model. The price for the time spent there is 2 points per minute. You also get to pay for the services and if you want, tip the model for a great show.