LushStories Review 2019
A lot of sex content types, including Live Cams and audio stories
The design is eye-pleasing
Search by categories is available
Porn literature is diverse
The platform offers the list of recommended porn sites
Members can print and download stories as PDF
Pros
A lot of search options
Live Cams
Chat
Audio stories
Convenient design
Possibility to leave comments
Function "Add story to reading queue"
Cons
Ads
Some quite useful features are paid
Total Score
Member Structure
Member Structure
Members geography
413,000 from USA
Members activity
39,000 active weekly
Our review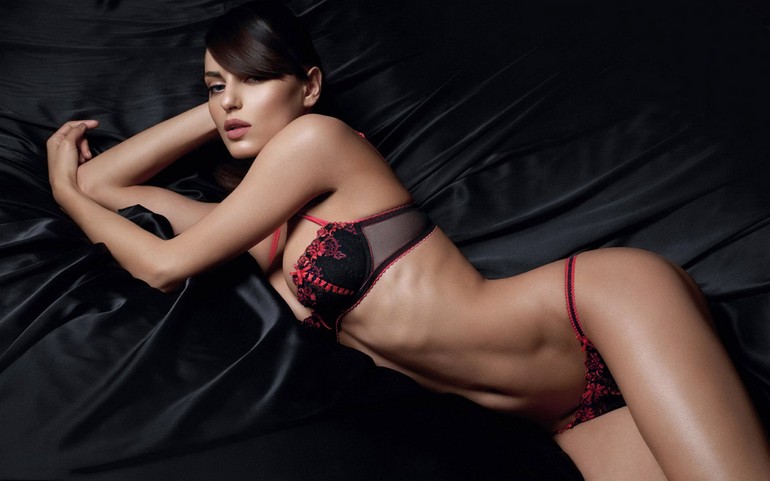 If there is a website that can boast of a huge collection of erotic stories by gifted authors, perfect structure, chat, and CamShare simultaneously, it is lushstories.com. This is one of the most visited sites among the erotic literature platforms, and its community is growing with the speed of light. It is explained by the constant support of the website by the administration team, whose members really care about the comfort of the users.
The site has thousands of daily visits, more than 54 thousand stories, and more than 3 million (!) forum posts. The members are very active there, and the communication is lively any time of the day, so you will have a great company even if enter lush stories com at 4 AM. Our LushStories review is aimed at showing you the best sides of this place, as well as the negative ones, for you to decide whether or not you can spend there several hours - and we are sure that you will likely to spend hours there, as it is a pretty nice place.
LushStories members
The platform has more than 413,000 members
People can access the site from any country
The community is quite friendly and very active
The administration is honest enough to show the current number of members on lushstories.com - it is indicated on the top of the site, and this number is dynamic, so you can see how many people come to the site in real-time. LushStories has a big community whose members adore to create thousands of threads on forum, leave plenty of comments, and email the other users. If you join that community, you will have not only the access to the best written porn, but also a great company to discuss it.
Registration
Quick and easy registration
People can access the content without registration
To become a member, you need to provide the administration with some basic data, such as username, sex, and email. During the registration you can choose your visibility for the other users, and it is nice for those who want to browse the sex literature without disturbance. After entering the needed info and choosing the browsing mode, you will get a confirmation letter. Follow the instructions in the letter and get your account completed.
Disclaimer on the platform says that only adults can join the community, but the website does not check the IDs, so the underage persons will be personally responsible for the registration on Lush Stories.
Start conversation
Forum is the most visited place for communication
Members can share pages of LushStories on Facebook and Twitter
There is a possibility to add members to lists of Friends
Leaving comments is available
The site grants members plenty of possibilities to communicate. You can make contacts by leaving comments to stories, adding them to Favorites (the author will see it), sending private messages and use Live Chat. Moreover, there are chat rooms that are created by admins, and you can create your own rooms too to discuss a particular topic. If you do not want to talk with a particular person or do not want to talk at all, you can block either one user or to choose the Invisible browsing mode and remain silent.
Profiles

Profiles are very detailed and well-structured
Members can upload userpics
Lists of Friends, stories, and posts are available
Profiles contain a lot of data, if the members add them to their personal pages, of course. On the profiles of the other members you can see the following information:
Name;
Sex;
Age;
Sign;
Recent activity;
Relationship status;
Orientation;
A few words about the owner of the profile;
Location;
Local time.
There is the list of the works uploaded by a user, forum posts, list of Friends, and a lot of other useful things on profiles too.
Mobile app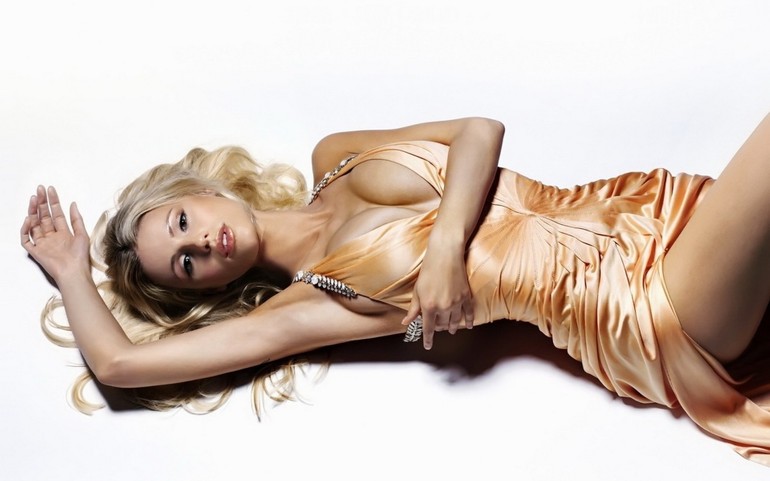 Site does not have an app
The site has no mobile application, but the administration has made everything for the people who love to read from smartphones to feel comfortable. If you belong to that kind of people, you can scroll down to the end of any page, and click on "Mobile" link. The site will open a new page for you that will look a bit more suitable for mobile devices and tablets and will include more pictures to interact with the site faster.
Prices
You can buy three types of membership: Bronze, Silver, and Gold. There are no precise data about the actual prices on each of these memberships, but we can say that you should pay once and for 12 months at a time, and the price will not exceed $1 per month for any membership type.
Free services
Submitting stories;
Commenting on stories;
Voting on stories;
Using Forum;
Receiving private messages;
Receiving friend requests;
Access to public chat rooms.
Fee-based services
Bronze membership allows to:
Use discount coupon for the Lush Store;
Get 1 free e-book on Amazon (from a particular category);
Send private and instant messages;
Upload profile images;
Send Friend requests;
Create private chat rooms;
Comment on videos.
Silver membership gives all the above mentioned services and allows to surf the site without advertisement, get 3 free e-books, and upload videos. If you want to make your activity on Lush Stories completely comfortable and get unique services a lot of members do not have, purchase Gold membership that allows to:
Upload unlimited number of messages ;
Get the stories fast-tracked on to the site (for authors);
Get editor's help (within reason!);
Get access to the Private Forums;
Restrict who may contact you;
Hide your last visit from your profile page;
Have priority technical support;
Get 10 free e-books on Amazon (from a particular category).
Appearance and interface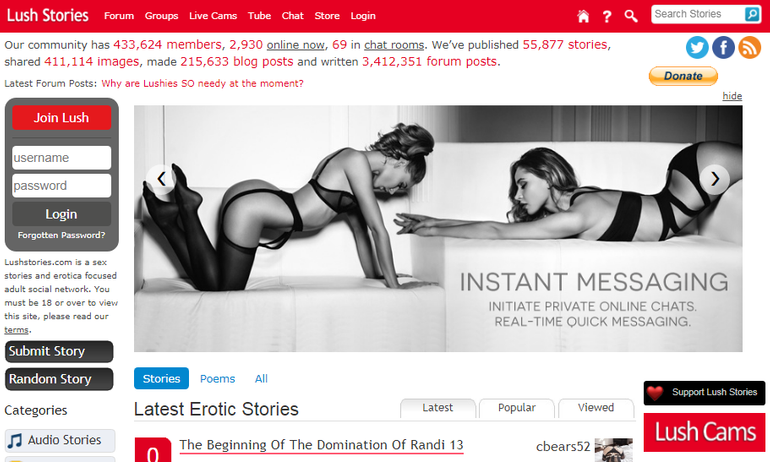 The design of the site is pretty simple but still has some color accents, as well as quite a lot of graphic content. It is easy to find anything you want, starting from a bright button "Join us" for registration, to the categories, chat or store.
All the works on the site are divided into two sections: prose and poems. The main page represents the list of the latest, popular, and most viewed stories. Users can browse using these filters, but there is a list of categories too. If you choose a category, you can look through latest, suggested, popular, and viewed world of this category, but there will be no prose or poem filters.
There are Top Authors and Popular Tags sections, so if you are a new person to the site, you can start with these places. And, if you suddenly get lost, visit Site map page: it contains everything that is on the website in form of list.
Special features
Lush Store
Members of the site may purchase sex toys from a website and get special discounts! Check out this shop and get something for a nice evening after a good erotic story or to complement your reading!
Contact Information
| | |
| --- | --- |
| Company: | Symbios Solutions Ltd. |
| Address: | 16-18 Barnes Wallis Road, Segensworth East, PO15 5TT, United Kingdom |
Free Registration
Frequently Asked Questions
Is LushStories free?
Some of the services like reading the stories, communication on forum, leaving comments, and getting Friend requests are free. But, using Live Chat, adding people to Friends, sending private messages, commenting on videos, and plenty of the other services demand payment.
How to create a profile on Lush Stories?
The information that is needed to create a profile on this site includes email, username, and gender. You can add a lot of data to your profile, but the mentioned information is enough to become a member.
Is LushStories safe?
The site's administration guarantees that your stories will be completely safe and belong to you only. But, if you lose the password to your account, the admins will be unable to help you, so be careful with who you give any information to.
How can I delete my LushStories profile?
You may delete your profile or any information in it anytime. You can do it on your account settings.
How many members does LushStories have?
Currently, the platform has more than 413,000 members.
Can I use LushStories anonymously?
Yes, you will have access to content even without registration, or you can register and browse the stories anonymously, using a fake name. Additionally, you can use Invisible mode to hide your activity on the site.
How can I know that the profiles are real?
You cannot know for sure. Anonymity is one of the best feature of porn sites, so users will unlikely to show their real faces and names.
Is messaging free?
You can comment on stories and make contacts on forum for free, but private and instant messages are available only for an upgraded membership.
How long does it take to have my profile approved?
You will become a member immediately after the confirmation of your email.
What can I do to keep my account safe?
Your account, as well as your works, if any, will be protected by the administration and thorough work of moderators. But, their work will mean nothing if you give the password to your account to anyone else. Remember that the only key to your virtual erotic castle is your password, so keep it safe and secure.