MCStories Review
Have you noticed how poor your wanking has become after years of watching porn? For many men, perfectly-looking porn movies with fake moans become boner killers. And too often your jerking session lasts only for a couple of minutes. Don't you want to change it?
Reading erotic stories on sites like MC Stories is something new (yet old) kind of sexual satisfaction. It allows your fantasy to work like never before and bring your natural erection back. So what MCStories app all about? Learn below, my perverted friend.
Big collection of stories about mind-control
Pleasant design and simple interface<
Ability to interact with other users in forums
The platform is owned by one erotic literature enthusiast
Active community
The site is constantly moderated
There's no MCStories app to download
Poor grammar and punctuation in many stories
Member Structure
Members geography
621,000 from USA
Members activity
34,000 active weekly
The community is active
All the users communicate only on forum
There is no possibility to leave comments or likes to stories
There are no data about how many registered users are on MCStories website, but there are hundreds of daily visits to the forum. You will find friends or just people to have a talk with about the stories you like or dislike. The community of this platform is quite small when compared it to the communities of similar platforms, but it is quite friendly and active. You need not worry about staying alone or creating a thread that will remain unnoticed.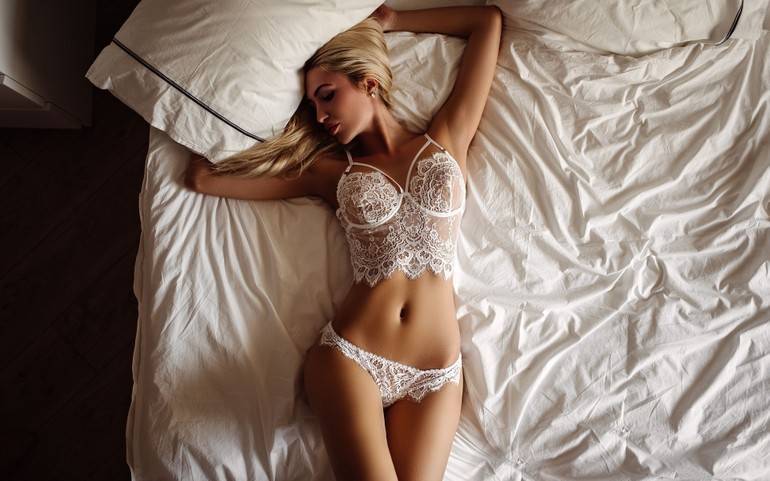 MCStories is a mind-controlling place that is full of engaging erotic stories. Once you enter it, you will unlikely to leave it. This site looks simple and even simplistic, and it remains the same for almost 20 years. But, it is very popular among the fans of erotic content because of the 15,000 high-quality stories.
The stories were and are carefully picked and checked by just one person - the owner of this platform. Simon bar Sinister rules everything, and if you want to join the community of the site by adding your own story, you should write a letter directly to him.
Disclaimer on the top of the site clearly explains what this site is and why readers should not do things described in stories in real life, and this is a good idea to do such statements. Usually, websites with any hardcore porn content do not make any similar statements, counting on the readers' responsible attitude to their lives and lives of the other people. It shows the honest and good attitude of the owner of the site to his platform, so readers can come to the site being sure that they will find only top content, constant support, and help.
Registration at MCstories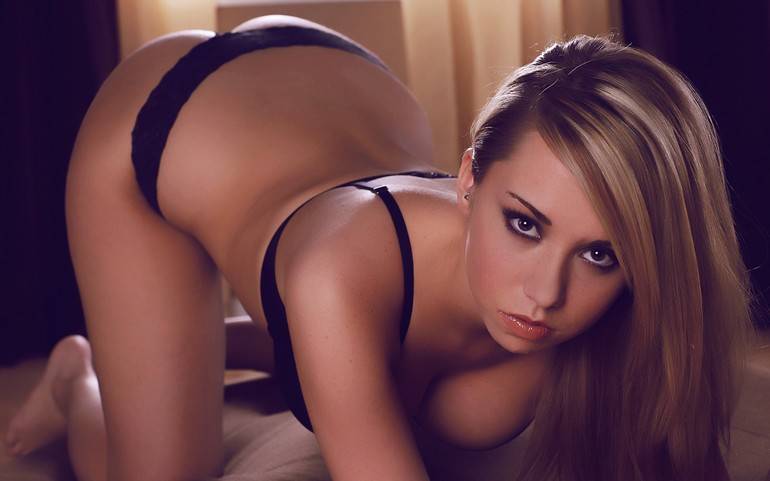 People can register only on the forum
Signing up to the forum is free
Users have to contact the owner to add a story to the site
You should know that there is no possibility to register on MC Stories. The only thing you can do is to join the community on forum and communicate there. The registration on the forum will take several minutes. To become a member you need:
Enter your name and email in corresponding boxes;
Allow or not allow people to email you by putting a check or not;
Create a unique password;
Answer some verification questions like "What is a baby dog called?".
After all these steps you should wait for a confirmation email. The information on the site states that members should wait for the account approval by the moderators, but usually the approval letter comes almost instantly after confirmation of the email.
Appearance and interface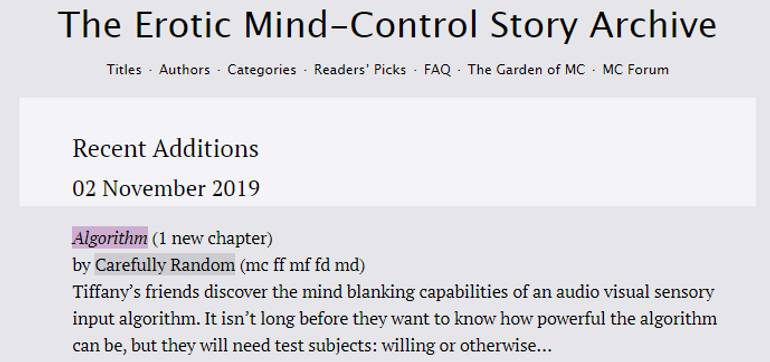 The site is made in cool color scheme and is very comfortable to use. Readers can read for long having a grey background and good font. However, some mcstories.com reviews say that this design is a bit old-fashioned. Well, the site was created back in the 90s, and it experienced only one significant change in the middle of 2000s that allowed readers to use the site with comfort, but there appeared no additional colors or images.
There is a list of categories what is convenient, but readers cannot search by them, only scroll down and look through. There is no online sex stories search by tags or any other preferences. There are no filters like the length of story, the age of story participants, or any other useful things. However, you still have the list of authors and categories, and you can pick the works from those lists and monitor the updates of your favorite writer.
Mcstories com has no mobile application, but the site is mobile friendly. If you want to access the platform from your tablet or smartphone, you will be pleasantly surprised to see how perfect and comfortable it is for reading and communication with other members.
Start conversation
Users can make contacts only on forum
There is a possibility to send direct messages
Members can upload userpics
Notifications about activity in a user's thread are available
You can communicate with people only on the forum, as the site allows to make contact only with the owner via a special form.
After the registration and confirmation of email, you will be able to contact any person you want, if that person allowed lettering him/her. You can enter someone's thread, leave comments or emojis, send direct messages to the other users, and have a good time discussing stories about mind-control. There are hundreds of visits to the forum per day, so you will be able to have a good conversation anytime you enter this place.
Profiles
Profiles are detailed
There is a possibility to manage forum preferences on account
Members can leave their profiles empty, but a lot of them prefer to fill in at least basic information. But, you will see the name, date of registration and the last activity time anyway, because no user can hide these data and they are needed to become a member.
On profiles you can see quite a lot of data about its owner:
Name and gender;
Number of posts made by the user;
Age;
Location and local time;
Date of registration;
Time of the last activity;
A few self-describing words.
On your profile there will be a lot of useful things, such as enabling/disabling notification about messages, customizing your Buddy List, showing or not your online status to the other members, and so on. Make your profile comfortable for you personally. MC Stories is the home to thousands of stories and works, so maybe it will be a cozy place for you too if you personalize a bit your virtual room.
How to search on MCStories?
There are a few ways to find a story on the platform. The most obvious one is to click MCStories categories section. There, all the stories are grouped under such categories as furry, humiliation, lactation, scatology, and even cannibalism. Seems like even the most perverted jerks can find something to read there. Too sad, there's no possibility to find local sex hookups with like-minded pervs.
Another way to reach the story you'd enjoy is to head to the Titles or Authors sections. The first is cool if you're not sure what you want to read at the moment and have time to just site the site. The second one is perfect when you're already a fan of particular authors and desire to read their stories only. And some stories are so old that they don't even contain any sexting emojis because they didn't exist yet at the time of adding stories to the site.
Special features
Readers picks
This is the list of readers who are so addicted to the erotic literature that they have created their own Favorites. As far as people cannot register on mcstories.com, they can express their opinion on a forum or to write the owner of the site. If you want for your name to appear at the list, you should either contact Simon bar Sinister or create a thread on the forum. The owner of mcstories com is an active user of forum and he will see your thread, as well as will express his opinion about your list - if he sees fit.
Free services
Everything is free on the platform. You can pay only with your time to read the stories the owner has thoroughly picked and edited for you.
HookupGuru's final thoughts on MCstrories
Pleasant minimalist design, huge library, and active community make MCStories one of the coolest websites for those who seek some sexual literature. Explore erotic stories on MC Stories yourself!
Total Score