Last update: Oct 28, 2019
28743
Secure service
A large number of daily visits
Unique features and graphics
Amazing engaging story
Simple interface and navigation
Chapters for free
Forum for communication with other players
High-quality design with amazing graphics
Ability to both download or play the game online and save progress throughout the chapters
Mesmerizing world and story with well-developed characters
Ability to skip scenes and redo actions
Mostly nonsexual content
Need to become a Patron to get early access to the scenes
Our review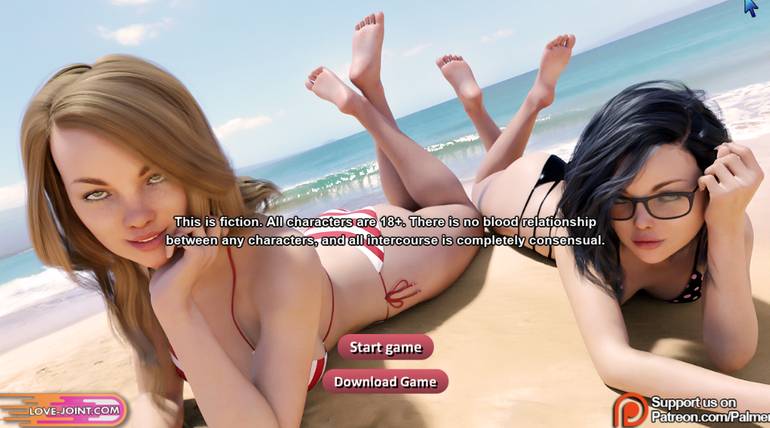 If you got tired of easy, bad-looking, boring, and identical sex games, Daughter for Dessert is everything you could ever dream about. Sex games have made a huge step forward from the Microsoft Paint Software graphics to more progressive software to make true lovers of hentai sweat and fall head over heels. Well, no one can stand the view of two stunning hot babes sunbathing on the beach without getting instantly aroused, right?
Daughter for Dessert is a perverted video game that can easily become your favorite thing on the Internet. The game, simply called DFD, is hosted by Love Joint Games who are true masters of what they do. Studio currently runs 3 online games for the enjoyment of their audience. Releasing unique personally created content for free isn't a great benefit; however, they do it with beauty and grace. Not many game studios of their size are able to pull that off without losing their uniqueness and professionalism. They appreciate honest feedback from their users and are ready for lasting cooperation.
Daughter for Dessert members
Users from different destinations around the world
18+ age limitation
A large community with 5000 users daily, depending on the release of chapters
More than 6000 paying patrons on Patreon
Thousands of visits every week
Usually, most members are English-speaking and come from places, like the USA, the UK, Canada, and Australia. Unfortunately, the game hasn't been released in any other language besides English yet.
Community of the players is quite diverse and vibrant and is represented by people from different places and backgrounds. There's no direct communication between the members at Love Joint Games where the game is originally hosted, but they provide users with other useful resources for that matter.
Among the things that really matter to the creators, except creating user-friendly and well-developed content, are equality of the community's members, respect towards each other, and no discrimination. If you find any of the content offensive, feel free to share that with the creators.
Everyone is welcome to find something unique and interesting for them. Meantime, due to the pretty big amount of explicit and sexual content, users under 18 can not access the game's materials. There's a specific warning from the developers, stating: "This is fiction. All characters are 18+. There is no blood relationship between any characters, and all intercourse is completely consensual." This is done as part of a legal cover-up to avoid any possible misunderstandings.
Game concept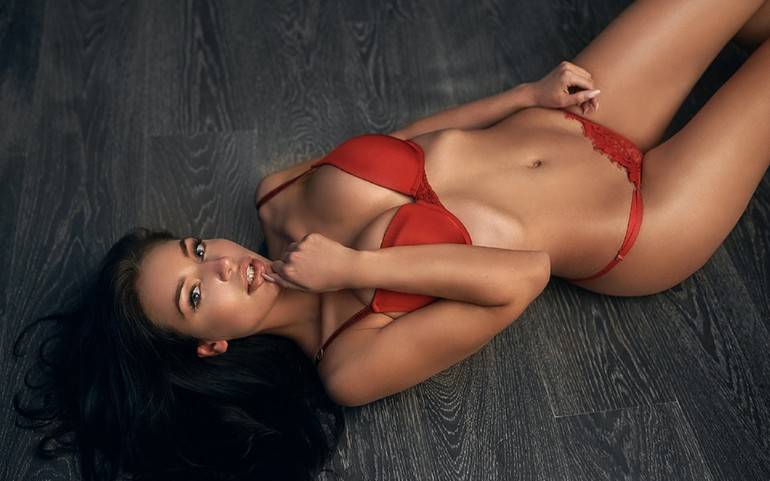 The main aim of the website Love Joint Games is to provide its users with an interactive game. It is filled with interesting dialogues, development of events, revealing of the characters, their interactions, plot twists, and many hot, impressive scenes.
The game plot of DFD is about a man, the character you are playing, who runs a dinner together with many intriguing hot young females. One of them is just like a daughter to him because he raised her since the day she was born. Except for their direct duties, the ladies make sure of keeping him busy.
The game allows you to go through a twisted plot, make interactive choices, and solve puzzles to get to the heated stuff. There is a cute voiceover for most of the female characters. For those who can't wait to get to the sex scenes, there is a skip button that will quickly transfer them to something less likely to be just another average teen drama.
The whole spicy story of DFD starts around the main character finding some erotica written by one of his employees. The situation escalates to some person-to-person private relationships that will easily blow your mind. Of course, don't forget to visit Love Joint Games to know what happens with them over the course of 18 chapters and multiple epilogues provided to give you insights into the ladies' and the main character's encounters over the course of the game.
The game is based upon the choices you have made in the previous chapters, especially the girl you end up with. If you have lost your saved information, the team has created a set of cheats that allow you to get exactly what you want (or explore different paths).
Profiles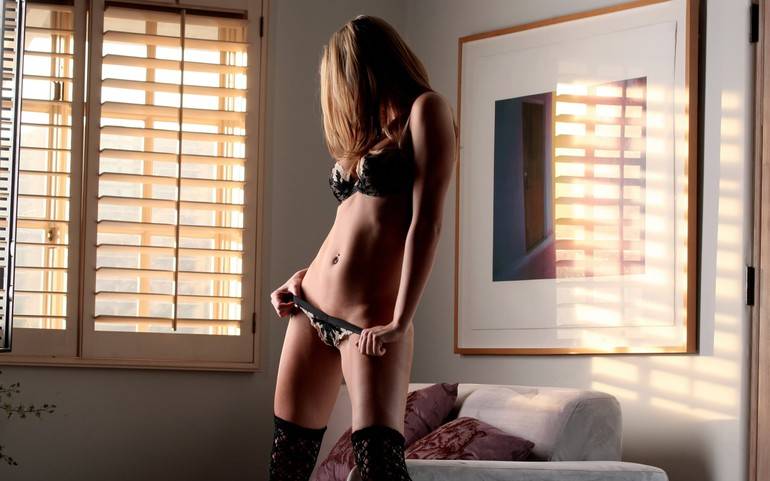 Since most people use DFD to enlarge their experience with sex games, entertain themselves, or just enjoy a spicy game with nice graphics, there is no option of direct communications with other users while playing Daughter for Dessert. However, you can register at official chatroom for the game at Discord , which has almost 30 thousand verified users.
To join, you need to sign up by using a unique username to attract other users, a valid email address and, of course, a secure password so that no one can hack your account. Once you have verified your profile via email, you can fully participate in the chat that features many topics.
Important information to read: #info-and-rules, #links, #announcements and general chat with #general, #show-your-pets, #show-your-work, #porn. There are also topics where users can report any bugs and issues they face while playing: #bug-reports, #game-feedback, #game-discussions, #game-help, #beta-testing and #typos. You can see the ranks of the users, their availability online, and everything you need for a better Daughter for Dessert experience in this chatroom.
Playing options
Nicely developed gameplay
Free downloads
Available for browsers (Chrome, Firefox, and Safari) and gadgets (mobile phones and tablets)
No mobile application yet
The playing process is rather simple. However, don't forget that if you are interested in keeping your progress without using cheat codes, you have to stick to either playing the game online or downloading it.
Free services
Almost all the features on the website are free. You can enjoy them with no limitations and no hidden conditions. Among free functions, we can name access to the game, blog posts, cheat sheets, and updates.
Fee-based services
Everything in Daughter for Dessert is completely free. However, if you feel impatient for the new chapters and updates, you can become a paying patron of the game at Patreon. It also will give you a chance to see exclusive inside posts and voice-over.
Appearance and interface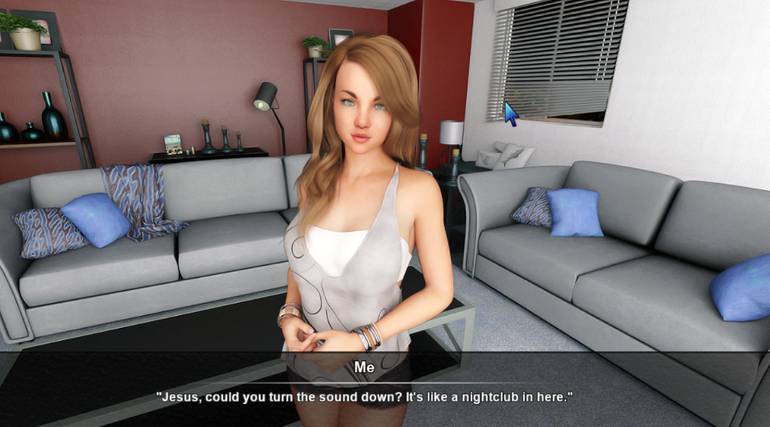 The design of the website and game is vibrant and bright. The characters are nicely created with delicate features and beautiful faces. The whole picture attracts a lot of attention and has many details. Sometimes, the game can upload a bit slowly, especially if you have a poor mobile connection, but if you wait, you will get the possibility to try something really unique. The interface is simple in use and doesn't require special instructions. At the same time, you will be guided through the first level.
Frequently Asked Questions
1. Is Daughter for Dessert free?
Yes, it is completely free of charge. You can use the website, play the game, read the blog, and use cheat sheets for free. You only need to pay for early access to new chapters and updates.
2. How to create a profile on Daughter for Dessert?
You do not need a profile to play the game, but you can set up an account to communicate with other players at Discord.
3. How many members does Daughter for Dessert have?
It's a bit difficult to count, but every day, the site has over 6 thousands of visits. The game attracts new users actively, so the audience is growing. Apart from daily visits, it has more than 6 thousand paying patrons at patreon.com and almost 30 thousand regulars at discord.gg.
4. How can I know that the profiles are real?
All profiles are definitely real as they have passed the verification procedure. Also, you don't need a profile at love-joint-games.com to play the game.
5. Is messaging free?
You can't send private messages while playing Daughter for Dessert, but you can write in a group chat at Discord for free. To use the chat, you need to create a profile.
6. How long does it take to have my profile approved?
It is an instant process that starts once you have entered your email and agreed to verify your profile. You do not need to wait for your account to get approved.
7. What can I do to keep my account safe?
Just follow basic Internet safety rules: don't disclose any personal information, such as your login, password, credit card details to anyone and report any suspicious behavior that you face.