Last update: Jun 23, 2020
146911
What are the first impressions on Sex Emulator?
Right off the bat, opening the Sex Emulator game launches you into a fully fleshed out demo game. You can choose between three ethnicities, and then change features like tit size, hair color, and even decide how good they are at different sexual acts! If you're into blowjobs more than anal, you can spec your virtual whore to have 100% proficiency in slobbering knobs while not wanting to do anal. Other options include spanking foot fetishes, so there's something for every perverted fantasy out there! You can then start your fantasy, and choose what you want your slut to do for you.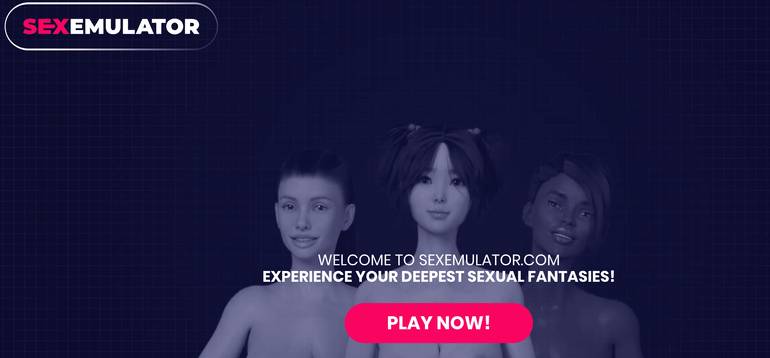 What is Sex Emulator Gameplay like?
After you've picked the girl you wanna fuck around with, you can decide how you want to go about it! The Sex Emulator devs went all out here, making sure to fit in every niche fetish. Whether you're into oilplay, fisting, blowjobs, anal, spanking and stripteasing are all in play here. Even BDSM, furries and tentacle enthusiasts can get their rocks off here! You know what the best part is? All that is just from the free demo of the website. With the paid version, you can continue gameplay with multiple camera angles, change backgrounds and gain access to characters like Daenerys Targaryen, Black Widow, Katniss Everdeen and even Hermione Granger! All the models are voice acted, so you won't have to imagine their moans when they'll actually talk dirty to you!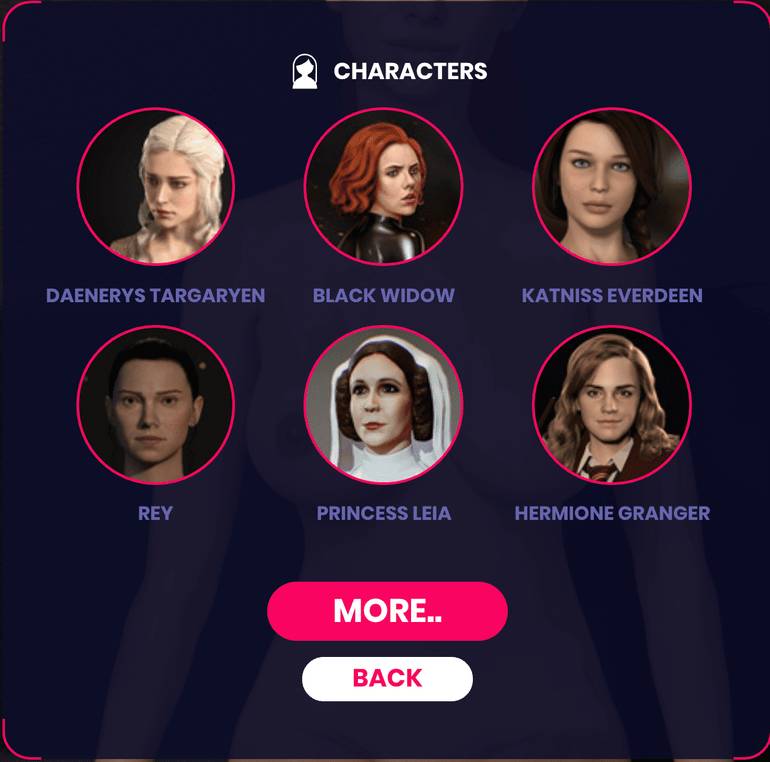 What kinds of games are on SexEmulator?
Sex Simulator
For those avid gamers with high tier rigs and a desire for reality, sex simulators are the way to go. You might need expensive Nvidia graphics cards to run these games, but you'll be able to fuck video game goddesses day in and day out. Lara Croft, Female Captain Shepard, Mad Moxxi and more will be waiting to do your bidding. With hundreds of sex positions to choose from, the Sex Emulator game makes the book of Kamasutra look obsolete. These adult games have AAA levels of development in them, so you won't find many bugs. You will find dozens of hours of gameplay, assuming you can stop yourself from blowing a load in the first 30 seconds.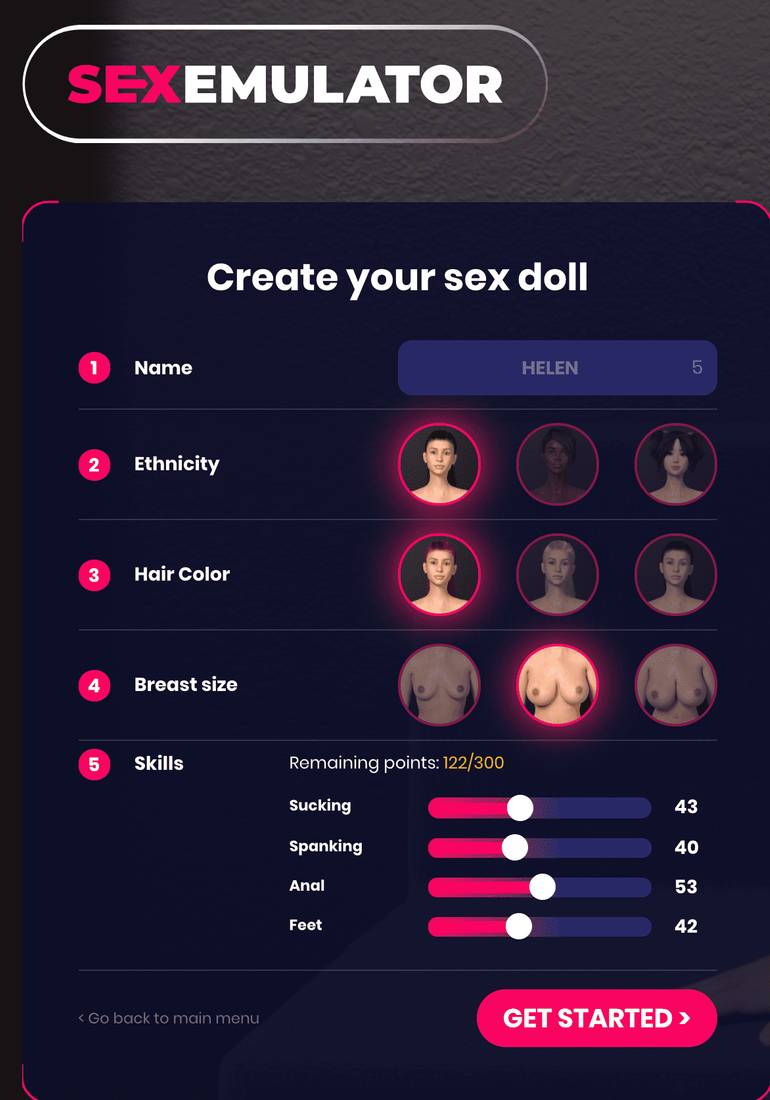 Cartoon porn games
If you've watched TV shows like Scooby-Doo, the Simpsons, Family Guy, and more, it's only natural to wonder what it would be like to fuck Kim Possible, Velma, Daphne, Marge and Lois! Sex Emulator has top shelf cartoon porn games where you can fuck each of these ladies senseless, but you're not limited to that. Each game has fleshed out scenarios, and with over 400 games on the roster, it'll be a long while before you've cum for each one.
Hentai games
Hentai games are similar to cartoon porn games, but they have a Japanese tinge to it. If you're into anime and manga, hentai is the porn game genre for you. You'll have cute anime chicks ahegaoing over your thick cock penetrating them, and you'll love the way they moan for you. Tentacles, domination, maids, naughty students, bukkake are all on the market. You can undress, tease, toy and even force these babes to cum for you on command.
How much does a membership at SexEmulator cost?
Membership at Sex Emulator works on a monthly basis, and costs $20 per month.
Should I trust sex emulator?
Sex Emulator keeps all your personal and financial credentials safe and secure. With only a $20 price tag for access to over 400 high quality games, all of which boast nearly limitless replayability, this is a steal. You're guaranteed anonymity, and the only way other players can find out who you are is if you tell them who you are. Surely you won't be dumb enough to do that, but maybe in a sex-crazed fervor you would be that horny dummy.
What's the verdict on the Sex Emulator Review?
Sex Emulator provides its userbase with several hundreds of the best porn games, spanning multiple categories. It makes sure to take care of every fetish, even niche ones like tentacles and furries. On sexemulator.com, you're provided with the best games with one goal in mind: to make you bust a nut, and have so much fun while doing it that you keep coming back for more. It's a challenge to keep your pants clean when you're on this website, so head on over to SexEmulator and see how long you can last!
Frequently Asked Questions
1. Can you play the Sex Emulator game for free?
Yes, but you will not have access to all the games. You can unlock the full features by purchasing a membership for $20.
2. Can you play Sex Emulator with other people?
Yes, you can. You must have a stable internet connection, however.
3. How many games are on Sex Emulator?
There are over 400 games to play on SexEmulator.
4. Is SexEmulator safe?
Sex Emulator does not share your personal information. The only information other players can see is your username, or details that you give out. This is not recommended.
5. Can you play Sex Emulator on your phone?
Yes, you can. SexEmulator can be played on iOS, Android, Windows, Mac and even Linux.