Last update: Oct 28, 2019
28320
Smooth sex simulation
Realism as the girl reaches her peak when it actually happens
Amazing animations and graphics
Rich details
Interactive sex game
Smooth sex simulation Realism as the girl reaches her peak when it actually happens Amazing animations and graphics Rich details Interactive sex game
High-quality picture
Easy user interface
High safety
Interactive designs and activities
Realistic feel
Our review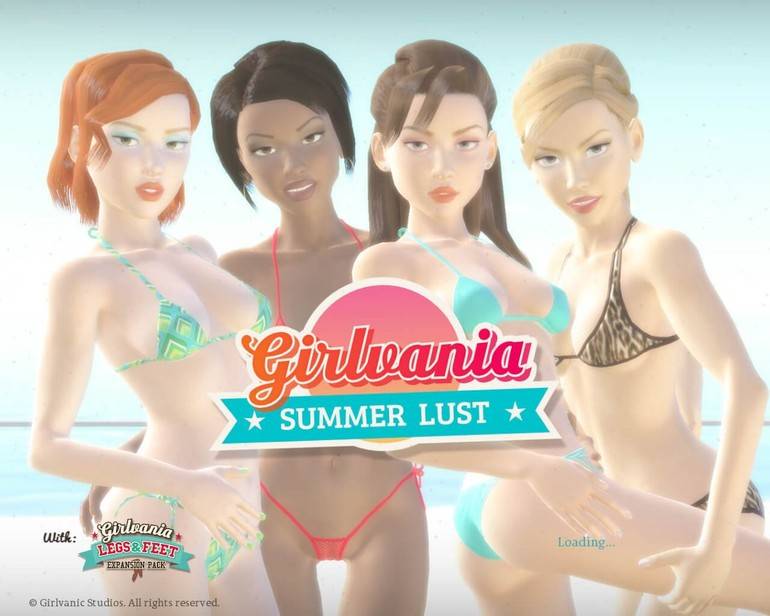 Girlvania is one of those adult games that don't need any internet collection. Gamers can get a lot of action playing this 3D game with heaps of sexy girls. These figures will take all the instructions that you provide and make it an animated world that is glorious with action all around. The game does not have any men, which makes it unique. Gamers can use their object from a wide collection and penetrate other action figures in the game in any orifice.
Active Dolls created this virtual sex game that can be downloaded on your computer. The game has improved significantly to amaze the users with the hot erotic actions. This lesbian simulation game has gained a lot of popularity recently due to these major advancements. Explore more about this adult sex game in this detailed review.
Graphics
Detailed graphics
Convincing details
Stunning model figure
Cartoonish look to the game
Girlvania is a stunning adult sex game that displays us the beauty of girl on girl sex. This sex sim has detailed scenes and models that can easily be customized. The game has vibrant graphics which fascinates a lot of gamers. Girlvania is a game that certainly opts for a cartoon-like experience more than a real one. But the developers certainly aspired to provide a streamlined approach of models. The game has stunning looking four usable models.
By the way, the developers of the game have put a lot of effort in developing the models of the game. They have made them with some amazing characteristics and these stunning models definitely make everyone want to play more. What a lot of users feel is that the developers developed one stunning model and just transferred its design to the other models. Overall, the game has amazing graphics which is detailed in nature and better in quality. Moreover, gamers can easily be convinced by the style of these girls, which is a benefit over other games. The body gestures, dialogues, panting, and other similar actions are convincing. Despite every model looking similar, each girl is unique.
Using Girlvania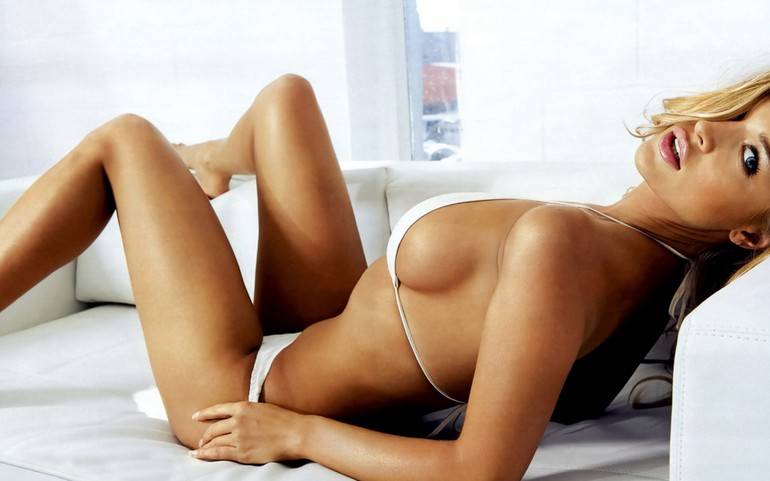 Stunning properties of the games will please you
Lounge mode permits modifying the appearance of girls
Use toys to seduce your model
Enjoy realistic sounds and visuals
You will have to install the game and then enter the access code that every user receives at the time of purchase. The game will kickoff in a lounge where you can explore new things and get unique content. Going around the 3D world, you will be required to collect different content, such as clothes, girls, actions, and toys.
One of the best things about Girlvania is that you can click on the body of the models and that will open a menu. In this menu, you will see multiple ways in which you can please your partner using the toy that you have possessed. To penetrate a girl, all you have to do is use the toy that you have picked and with the use of the mouse, insert it. You can opt for vaginal, oral, or anal pleasure.
Girlvania also has an auto mode which permits gamers to go hands-free. The model will also reciprocate your actions by showing her pleasure and moaning. Moreover, the models will always ask for more as soon as you stop. The actions are quite realistic as the girls make their breasts bounce and also breathe heavily, which makes the entire sex scene realistic.
There are diverse pleasing ways as well. These include boobs massage, oral play, clit rub, anal stuffing, and vaginal insertion. You can click on the various tools to please yourself or your model in distinctive ways. Moreover, you can also enjoy the full pleasure scene where the girl gives boobs massage as well as anal stuffing at once. Simultaneously, she will be touching her cunt with her fingers. These multiple insertions at once are definitely the joy for many gamers.
The gameplay of Girlvania is quite appreciable. You can change the angle of the camera and also document the action. The lighting and effects in the game are also perfect and help in getting perfect pictures. There are numerous ways in which gamers can watch the actions as the screen can be split into 2-4 camera angles.
Girlvania also has a lounge mode where gamers can interact with the models in the game. You can also change the appearance of the girl by going into the Dresser mode. All the traits of the girls are customizable. However, do not spend a lot of time in dressing your girl and making it a dress-up game. Instead, seduce models and go through some amazing sex scenes.
Scenes and actions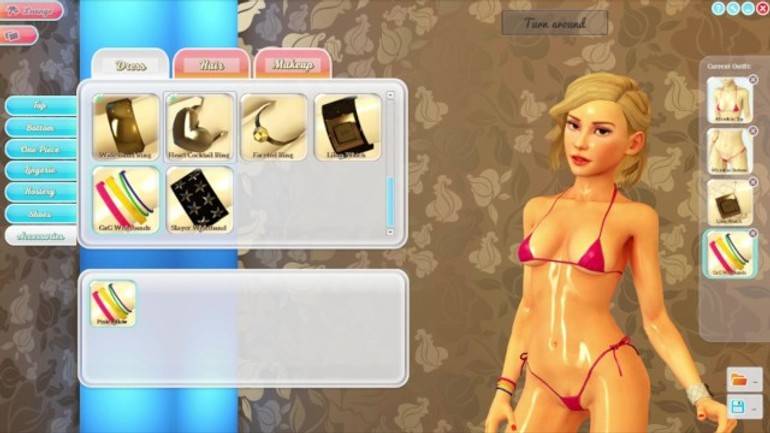 The number of sex positions in the game are plenty, and they can enhance the gameplay. These various sex positions will surely cater to everyone's requirements. There are toys available such as dildos or vibrators, using which one can penetrate others. All these animations and scenes are smooth, and the seductive characteristics and reactions of the girls are great. There are three different categories on the game, which are solo, duo, and threesome.
Prices
For Download
Offline Game
$39.99
You will be required to download Girlvania only once as it is an offline game. Therefore, there is only a one-time purchase which will cost the gamers around $39.99. There are additional packs as well that start at $14.99. Gamers can opt for a credit card, debit card, bitcoins, or even bank transfer to make the payment.
Special features
Girlvania has additional packs available such as 'Legs and Feet'. With these packs, you can enhance the appearance with lingerie, and stockings include fishnets and lace, and the best of all, pantyhose. Gamers can also enjoy foot sex. With these characteristics, one can enjoy the feel of the game even more, and sex will always be better.
Another special trait of the game is that the girl will come when she actually decides to come. There will not be a feature where you can click for the climax. Instead, the girl will reach her maximum ability. This entire scene where the girl waiting to reach the climax is very seducing and makes for a great experience. Moreover, the girl will also ask for more if you stop during her sexual experience.
Final verdict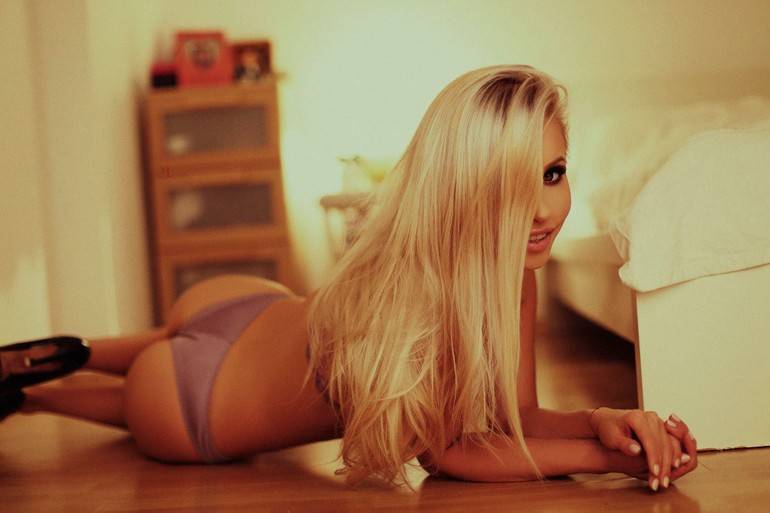 Girlvania is one of the best girl on girl adult sex game. It provides a new dimension for gamers to explore the virtual world. Moreover, what you want to do with the girls is completely up to you. Gamers will not be required to be connected to the Wi-Fi, and there is only a one-time purchase. There is no possibility that someone is looking over your actions since it is an offline game. The animations and gameplay are contemporary to enhance the user experience. Just with the use of your mouse, you can do a lot of sex scenes and please your girl in different ways. If you love adult sex games, you should give Girlvania a try and explore the stunning features.
Frequently Asked Questions
1. Is Girlvania free?
There is only a single time purchase in Girlvania which is of $39.99.
2. Is Girlvania game safe?
Yes, Girlvania adult sex game is perfectly safe to play as it is an offline game.
3. How can I delete my profile on Girlvania?
If you wish to delete your profile, visit the 'My Account' section. Click on the option that reads 'Close my account' and confirm it.
4. Do I have to pay for anything on Girlvania?
Gamers can purchase additional packs starting from $14.99.
5. What can I do to keep my account safe on Girlvania?
It is advised that you install the game only from the developer's site. Moreover, at the time of making a purchase, make sure that the portal is secured.