Last update: Aug 16, 2019
26819
A great collection of interesting porn games
No need to sign up
Rating of the games
Games for every taste
The navigation of the website is very simple
New games come every week
Division into categories to facilitate the search
Almost all the games have high-quality graphics
You can write a comment to express your opinion about the game
There are some ads on the website
No possibility to download games
Our review
If you can't stop dreaming of new porn virtual experiences where you can do everything you want, My sex games is one of the best of your choices. The website has a great collection of adult games that will fit all, even the most extraordinary tastes of their visitors. The service has a new game every week that only enriches the selection and the desire to plunge into the ocean of beautiful virtual beauties.
Something really horny: arcades and adventures mixed with erotic - and it's all for free. It's such a pleasure that this sex adventure will cost you nothing. As the site is very easy in use and doesn't take any efforts to figure out how it works, it's a great investment of your time. So, if you are a newbie in such kind of services, don't worry, you will find all the necessary functions in any way.

My Sex Games members
No membership
You can use the site as a guest
Users from different countries
Respectful attitude of all users
Both women and men use the website
As there is no signup required, you can visit this website as a simple guest without registration. All users of My sex Games can interact on the website through their Facebook accounts. For this, you don't even need to add your account. If you are already logged in to Facebook in the same browser, it will allow you to leave a comment on your behalf. Don't worry. It concerns only comments and nothing else. None of your Facebook details will be delivered to the website.
All users of the website must be at least 18 years old to have permission to use it. Besides, there are people of all possible ages because it doesn't matter how old you are, such a big collection of hot games can't let you stay away. People from different countries use the platform, and as the main language is English, it is mostly used by English-speaking users.
Registration
There is no requirement to sign up on MySexGames. As all the games are free, you don't need to have your account to buy credits and upgrade to premium membership. Moreover, if you want to leave a comment, you can use your Facebook account. You can also advise games through other social networks. No sign-up allows keeping your identity in secret. You don't have to enter your personal and credit card details. No possibilities of fraud or scam.
Start conversation
Games gallery
Visit various categories
Every game has a description
View screenshots of the game before use
Rate games and write your impressions in comments
As there is no need to sign up to gain access to the website, you can just pop in and start to play. To choose the best games you can use:
Gallery
List of categories
Before you can check a gallery with all the available games. They are not sorted by categories, but by the date of adding them on the website. Games are pretty different so everyone can select something special for him or her. Near every game, you can find a number of views and an average rating that will help you evaluate the level of the game: is it worth trying or not. You can also write a comment.
In the list of categories you will find the following:
New games
Top rated
Action
Adventure
Puzzle
Dress-up
Cartoon
After all these steps it's easier for you to find exactly your game. When you chose and the game starts up, you'll run through certain text lines that relate a back-story. After that, you can make a few choices about how you want the plot to develop.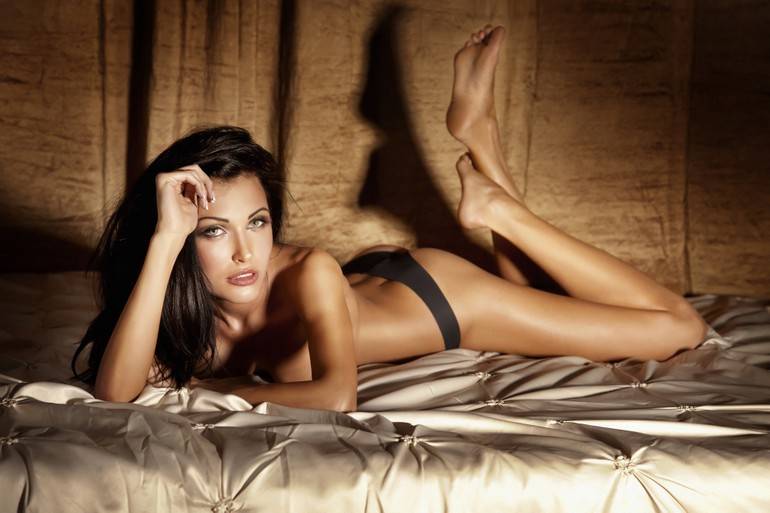 Profiles
No signed up accounts
Possibility to write from your Facebook account
You can share games with friends
You can go to the Facebook page of the visitor
There is no sign-up form at My sex games. Instead, there is a possibility to leave comments by using your Facebook account. If you don't want to keep your personality in secret, it's a really convenient way without wasting time on registration and filling in some questionnaires. But if you want to stay anonymous you'd better not use the Facebook account for this.
Directly on the right side of the game you can find icons that allow sharing this game with the world through Facebook or Twitter or sending it to friends via email or AIM.
Prices
Pricing on My sex Games is perfect because it doesn't exist. All games are free, and you can play them without any interruptions with Flash or MP4.
Free services
All the features are free of charge. That's really great because it's usually very hard to find a platform with such a number of exciting top-notch games. Feel free to use these functions for free:
Sign up
Browsing
Possibility to write comments
Rating games
Viewing descriptions and screenshots
Using categories
Playing games
Appearance and interface
When visiting MySexGames.com for the first time you will like it. The interface of the website is very comfortable and easy navigated. You won't be lost here. If you want to use categories, just go to the top of the page and choose whichever you want. The icon with rating and viewings also simplify the using of the website. The site works smoothly. When you play a game, you can do it with MP4 or Flash Player. You also have the possibility to choose a screen size: small, big, or full size.
Special features
Writing comments as a Facebook user
This feature of the website can as be useful as not very much for you. It simplifies the whole process of leaving your opinion. But on the other hand, if you want to use the website in a private mode, stay away from comments not to write something by mistake and reveal your personality.
Contact Information
| | |
| --- | --- |
| Company: | My Sex Games |
| Address: | PO BOX 639, 98083 KIRKLAND, USA |
Frequently Asked Questions
1. Is My Sex Games free?
Yes, and that is a perfect piece of news for you. You won't need to waste your money on hot porn games anymore. Just visit Mysexgames.com. All features including sign up, browsing, using the list of games divided into categories and playing these games.
2. How to create a profile on Mysexgames.com?
My Sex Games doesn't use the system where you obligatory need to sign up to be able to play these great games. No long questionnaires and personal details requirements. Just choose a game and play without registration.
3. How do My Sex games credits work?
Here on mysexgames.com you will not find any credit or membership systems. The point is that all games are free so there is no need to buy credits. Everything you can see on the website is free to play.
4. Is My Sex games com safe?
Yes, Mysexgames is a safe website that cares for the security of its members. You won't catch any spam here. As there is no signup, you don't need to indicate your email, name, and last name as well as credit card details. There is no chance of scam or any fraud.
5. How many members does My Sex games have?
This service is trendy and gets thousands of visitors every week.
6. Can I use MySexgames.com anonymously?
Yes, You can do it for sure. You don't give any your details, so no one can know who are you. The only thing to remember is that the only way to identify you is to see your comment that will lead to your Facebook page. So, be attentive and don't write comments.
7. How can I know that the profiles are real?
All the people who use My Sex games are real people.
8. Is messaging free?
Unfortunately, here you can't send messages. But you can always write any comments you want in the field under the game.
9. How long does it take to have my profile approved?
You don't need to wait as there is no registration. So you can start to play from the first minute on the website.
10. What can I do to keep my account safe?
Be attentive and use only well-known source to visit the website. You can also use the incognito tab to be absolutely anonymous.