Last update: Feb 06, 2022
27385
50+ sex positions
Demand for strategy making
Useful pleasure bar
Text and voice chat features
Poor sound
Poor instant messaging feature
Weak graphics and simple characters
What is Yareel?
Yareel is one of the popular games in the industry that allows the players to interact with each other while enjoying the adult sex game. This is a sex game that is in 3-dimensional and can be played multiplayer. Moreover, access to the game is available for free. The game can be played online using your browser. Therefore, make sure you have a stable and strong Internet connection.
Yareel can also be played on the mobile as Android users can download the APK of the application. There are a lot of possibilities open to users in the game. The characters in the game are created by real humans around the globe. Read on to find out the features and perks of using this multiplayer adult sex game.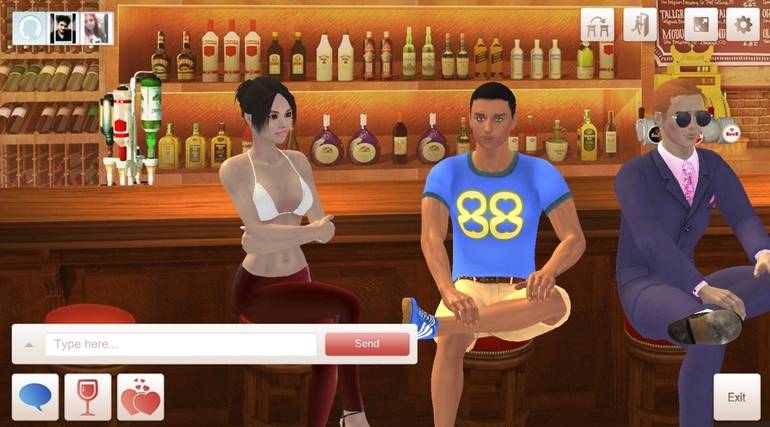 Story and writing of Yareel
Interesting story
Ability of users to create their own storyline
Easiness to find like-minded people
One of the most significant advantages of playing Yareel is that users can create their own story. They can create their characters and personality with the help of the profile editor. With the game Yareel, users can escape the real world and do everything that they dreamt of doing. Moreover, users can read the preferences and interests of other users. This will help users to find out whether the other person is a perfect match or not.
The players are the ones who write the story of Yareel. By being in the game, players can explain their story to others. On Yareel, roleplay is at its best, and finding like-minded users is also pretty simple. There are plenty of users on the platform. Therefore, you are likely to find someone who has a similar mindset in the adult sex virtual world. There are plenty of features available in the game, which enhances the user experience.
How to play Yareel?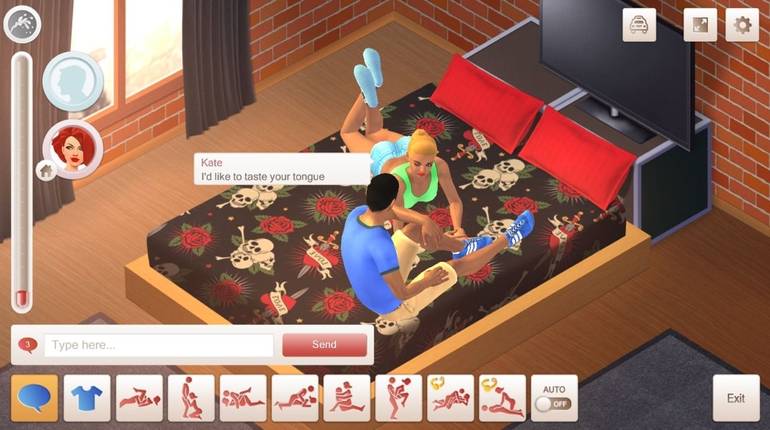 Everything starts with creating an account. You indicate your gender and sexual orientation, provide your name and email, and enter the game.
Then work on your new profile and room a bit. There are customizable aspects you can add: body, clothing, house, energy, toys, and poses.
To play, Yareel online, connect with other members in chats or invite them to private rooms to have sex. There, you can choose positions to practice among the given list.
Yareel is like a hookup website you would use to find some casual sex. But while one-night-stands in real life don't always happen, here, you're doomed to have lots of sex.
Yareel gameplay is all about creating your virtual personality, chatting with other members, having sex eventually, orgasming, and earning money.
What's more, you play with real people! The sexy chick you're planning to bang in the game is some hot babe sitting somewhere in the world and getting wet from the words you write in chats. Isn't that arousing?
Trick from a Hookup Guru: inviting your girlfriend to the game, you 101% boost and diversify your sexual life. ;)
Graphics of Yareel
High definition game
Simple and easy-to-use interface
Real life-like experience
Free choice of strategies to have sex with someone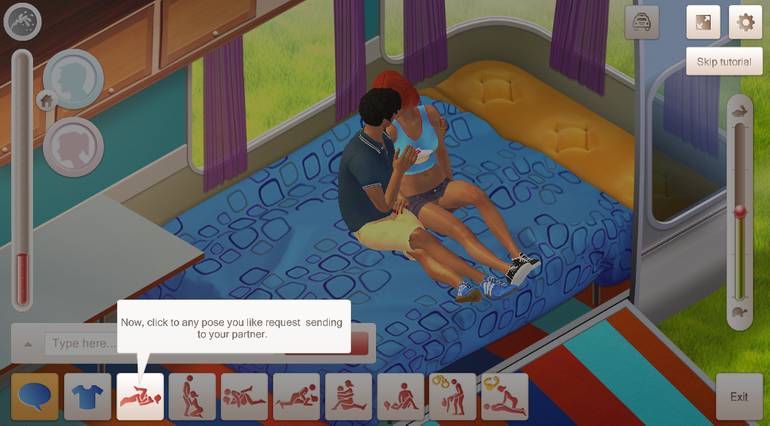 Yareel has high definition graphics to make it one of the best virtual sex games available online. Even the user-interface of the game is smooth and easy to use. There are clues provided as well to show what every item represents. Yareel is slightly dulled-out colors, and the layout is beige, which is not preferred by every user. In the room, users can find their avatar, which they can change at any point in time.
Yareel is a game that is not completely about sex, but it also requires a lot of strategy making. So, make sure you are on top of your emotions and social skills to attract other players. The game might look like a sex game, but it requires the users to interact in text chat and provides a great courtship experience. Just like the real-life scenario, users will not straight away jump to have sex because you want them to. You will require social skills to convince partners, and it is a great platform for introverts as it provides them an experience to know how to talk to potential mates.
The sex scene in Yareel allows the users to go on one on one actions, threesomes, or even gangbangs. VIP users can also communicate using the voice or text chat. Depending on the sex positions that you have, you can change the same when you are with a partner. The speed of pleasures can also be controlled in real life. Moreover, male users can come to the logical end when the pleasure bar is full in the game. As a whole, Yareel has great gameplay where users can actually do what they want to do in real life.
Sex in Yareel
3 different camera angles
50+ sex positions
Pleasure bar is useful
Fullscreen mode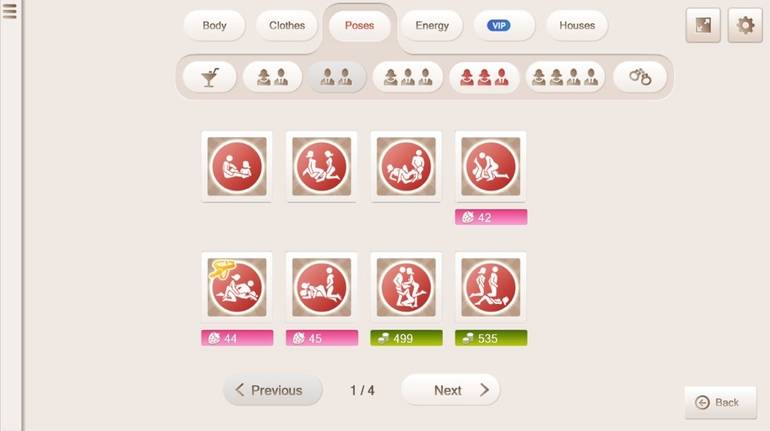 Users can also have sex with partners and communicate with them as well. The pleasure bar ensures that the users, both male and female, can get to know their level of orgasms. The game has five different levels of speed which users can control during sex. Yareel allows the users to change the mode to full-screen mode. There are various sex styles and positions in the game, such as Fellatio, chat, kiss, doggy styles, and much more. With over 50 different sex positions, the user experience is quite enhanced. Users can also use handcuffs and change the camera angle.
Right from your virtual bedroom in Yareel, users can invite friends to join you and start with the matchmaking. Users can practice their sex scenes in the virtual world by doing it with an avatar that is actually the computer.
Potential of Yareel
Yareel is a game that is free for every user, and it can be accessed on multiple platforms. The refreshing gameplay of the adult sex game will surely enhance the user experience as well. However, there are plenty of aspects where the game can improve as well. Sometimes in Mac, there are issues while starting the game. Moreover, it does it work flawlessly in Mac in the full-screen mode. There are also situations in which the features work, and at times, they don't. Even the sound in the game is not up to the mark. With some basic improvements by the developers, Yareel can certainly become one of the best adult sex games available in the market for virtual sex.
Pricing
VIP Membership
1 Year
$29.95
The game is available for free, and with the free version, users can get a clear idea about how everything in Yareel functions. However, to access all the features of the game, users must purchase the VIP membership. The VIP membership is available for a basic price of $29.95 annually. New users also get 100 coins for free, and they can try out new positions and rooms.
Is Yareel safe?
As it comes from this Yareel review, it's safe to play this game. Providing your email during registration, you don't put yourself at risk as it's the only thing you indicate and your real name and other sensitive data are kept private.
Also, when making payments to purchase extra features in the game, all your transactions are encrypted, and credit card credentials are never disclosed.
Conclusion
Yareel has a great concept that can easily attract a lot of users. Even online sex simulation is top-notch. Moreover, in the game, users can connect with different players and interact with them in the way they want to. If some of the flaws of the game are improved, the users will eliminate the negative aspects of the game.
Yareel has an appealing atmosphere too where users can arouse other users in the game. Moreover, being a multiplayer game, there are several options and roles that users can carry out. The mobile version of the game makes it better for every user who wants to play it on the go. Despite its flaws, Yareel is a must-try game.
Contact Information
| | |
| --- | --- |
| Company: | Delecon Holdingd Ltd. |
| Address: | Prodromou 75, Oneworld Parkview House, 2063, Cyprus |
| E-Mail: | support@yareel.com |
Frequently Asked Questions
1. Is Yareel free?
Yareel is a free game for adults that has in-game purchases to provide more options to the players.
2. How do conversations on Yareel work?
Users can communicate with each other in the form of text or voice. They can do so by clicking on the avatar of the other person. Communication methods on Yareel are simple and hassle-free, which are the rational strategies of the site.
3. Is Yareel game safe?
Yes, Yareel is a completely safe adult game, which minds users' data security to the great extent.
4. How can I delete my profile on Yareel?
If you wish to delete your profile, visit the 'My Account' section. Click on the option that reads 'Close my account' and confirm it.
5. Do I have to pay for anything on Yareel?
There is a VIP membership available on Yareel, which allows the users to pay for the Premium features. Using them, users will have more options and positions available to them in every aspect.
6. What can I do to keep my account safe on Yareel?
To keep your account safe on Yareel, you should ensure that you do not reveal your card or personal information to any other users. Moreover, make sure that you have a stable Internet connection.