Last update: Aug 15, 2019
36885
Great design
No ads
Great base of free porn games
Vote for the ideas of future games
Take part in communication on a forum
Free sign-up
Possibility to see the creators of games
Safe service
24/7 support
No mobile app
No possibility to download a game
Our review
If you are looking for a spot to spend a great evening with lots of fascinating but horny games, it will be your best stop. Meet and fuck games is an international gaming resource that offers a great range of premium erotic games. Starting from Western to Hentai, you will find everything you desire on the website.
Besides, here you don't need to waste your time on unnecessary steps like completing personal details in your profile, pop in and use for your pleasure. All the games are top-notch, and most of them are free. It's a real paradise for fans of high-quality adult content. In general, the website doesn't stand still. There are always new games, and the website has constant updates to make all users' preferences to meet reality.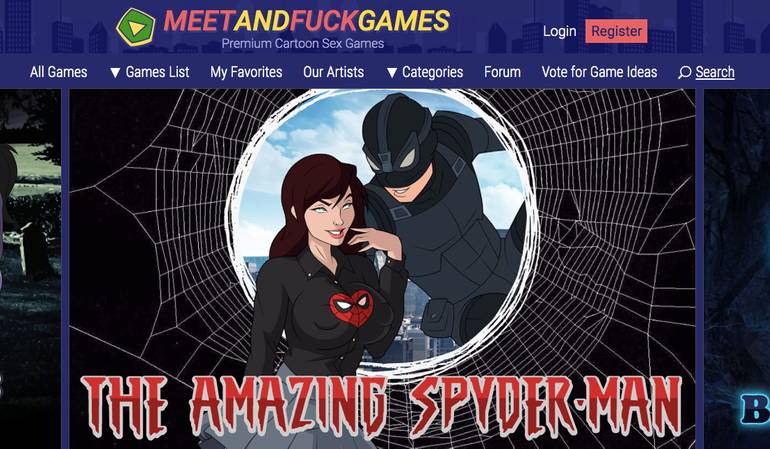 Meet and fuck games members
Members from different countries
Only 18+
Possibility to view creators of games
No possibility to send messages to other simple users
Both men and women online
Meetandfuckgames.com is a popular website that is regularly visited by thousands of people. The community is international, as there are a lot of people from different countries of the world. The creators of the site take into consideration the variety of members from the entire globe so they try to upload games that will be interesting and exciting for people from different countries and cultures.
The representation of men and women is equitable. Both genders are keen on playing on Meet and Fuck games. In addition, the age range is quite various. The only rule of joining this website is to be at least 18 years old. In other cases, the person is not allowed to view and use the content of the service.
The service contains a list of artists who create and develop games. They have their profiles. If you want, you can easily contact them. You can also see all the games created by every author in separated categories.
Registration
Absolutely free sign-up
Quick and simple procedure
Only nickname required
You don't need to give personal information
CAPTCHA to confirm your reality
The registration is not obligatory on Meet And Fuck Games, but it gives you loads of new possibilities like adding to the list of favorites or upgrading to the advanced paid membership. If you don't want to waste your time, this signup procedure is ideal for you as it takes only a few seconds to finish. You will need to enter:
Your nickname
Valid email address
Password
That's all. Be sure that your email won't be used for spamming you. It's just to let you activate your profile. After entering your details, you can click on "Inform when there is a new game" to be aware of all updates. Then you need to prove that you are a real person by passing CAPTCHA confirmation. Finally, your account is ready. Just visit your email and follow the link that allows activating your profile. More than easy and doesn't take lots of efforts.

Start conversation
Games list
List of developers
Tool for searching
Forum
Possibility to vote for the best games
To commence your unbelievable experiences on MeetAndFuckGames.com, you need to start with something. First of all, you can plunge entirely into the world of porn games by discovering them in a general gallery. Without setting any filters, just browse and choose whatever you want.
After you can try to use a game list that is sorted by three sections:
In the "Year" section there are games of different years, starting from 2009 till our days. The name section allows you to search for games starting on different letters in alphabetical order. And finally, in the "Artist" section there are all the developers. If you noticed that games of specific artist attract you more than others, you can pay your attention especially to these ones.
Besides, you can look for your perfect game on the page with categories. They present the following ones:
Hentai
Parody
Famous Toon
Interracial
Furry
All the members can participate in Forum with different discussions. They have the possibility to post new topics, reply to topics, edit your posts, delete your posts on this forum, and post attachments on this forum. There is a search based on messages on Forum, so you can find any possible information that was discussed there.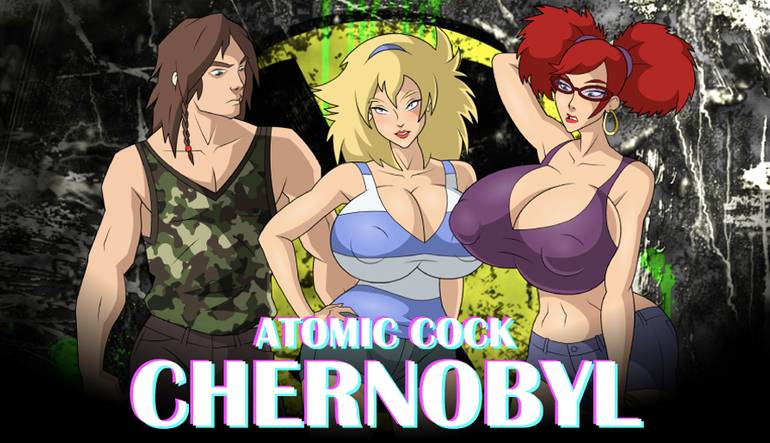 Profiles
No detailed info on profiles
List of favorite games
Profiles of developers are available to view them
Possibility to use Meetandfuckgames anonymously
List of main characters of all the games
As the profiles are needed only for your use but not for the communication, you don't even have how to complete it. So it's impossible to find any kind of private details about other users. Instead of this, you can find accounts of creators of the games. Because of full privacy, every member can use the service and remain anonymous.
What is great is the possibility to go through the list of the main characters involved in porn games. You can view their general look, characteristics, and games where you can find them.
Prices
The pricing on Meet And Fuck Games is transparent and affordable. The majority of the games are free and you can use them with no limitations. At the same time, there are some for which you have to pay. The payment can be made through CCBill secure system used by Meet and Fuck games.
There are 2 types of premium membership you can purchase:
Free services
Sign up
Searching tool
Access to categories
Viewing artists' profiles
Adding to Favorites
Reading and writing in forums
Games list
Fee-based services
Fee-based services are not numerous and comprise some premium games of high-quality available only after paying for them. You don't need to buy all the games separately. You will just have to subscribe to a premium membership. At the beginning, you get a free 10-days trial period to try all the features of the website and decide whether paid games are worth the cost.

Appearance and interface
The overall appearance of the website is really stylish and well-done. On the homepage, you will see lots of teaser images that attract to start playing. All categories are clearly divided, that simplifies the search process. Besides, the site works smoothly and doesn't have any bugs.
Special features
Possibility to vote for the best game ideas
All signed up members can vote for or against certain ideas for future games before they will be created and released. That helps to choose the most preferred one and launch only the most interesting games. In the description, there are a plot, dialogue, characters, and their main actions.
Contact Information
| | |
| --- | --- |
| Company: | Meet and fuck games |
| E-Mail: | webmaster@meetandfuckgames.com |
Frequently Asked Questions
1. Is Meet and Fuck games free?
Yes, this service is free for sign up and playing almost all the games. You can browse, look for something interesting with paying nothing. For some specific games, you will need to upgrade your account to a paid one. The starting price is $39.95 per month of use.
2. How to create a profile on Fuckandmeetgames.com?
Just fill the registration form with your nickname, email address, and password. That's all that is required. No credit card details or personal information needed.
3. How do Meet And Fuck Games credits work?
Fuckandmeetgames doesn't have a credit system. It is generally free, yet it has two types of premium membership to offer. A paid membership gives you access to the games that are not available for guest members.
4. Is Meet and Fuck games com safe?
Yes, Meet And Fuck Games playing service is secure. There are no ads or any spams. Your email address is also in safety because it's used only for the activation of your account. Speaking of transactions. They all are made through a secure specialized system.
5. How many members does Meet and Fuck games have?
Generally, Fuck and Meet games website has thousands of visitors every week thanks to its free basis of use, top-notch games and nice comfortable interface.
6. Can I use Meet and Fuck games anonymously?
Yes, as you don't enter your real name, you can use this service in a private mode and not worry about any leaks of data. In fact, the profiles on Meetandfuckgames.com doesn't contain much of the personal info.
7. How can I know that the profiles are real?
All the comments you can see are written by real people as only visitors who signed up and passed an email verification can leave the comments. Besides, you can see the profiles of developers who created all the games available on the website.
8. Is messaging free?
Unfortunately, there is no possibility to send messages on the website. You can only write to developers or leave posts on the forum.
9. How long does it take to have my profile approved?
When you follow your activation link in your confirmation email letter, your account will be approved. It is a regular procedure for the user to get on the site.
10. What can I do to keep my account safe?
We strongly recommend you to keep your private personal details secret and mind the sources through which you log in.